10 Years of the World with Bitcoin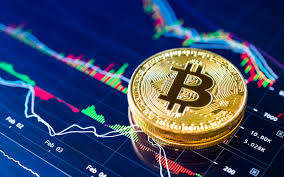 Bitcoin emerged about 10 years ago: Satoshi Nakamoto published Bitcoin's manifesto in 2009 and changed the world forever. We have been able to do many things for almost 10 years using BTC: Bitcoin casino no deposit bonus campaigns, online purchases, payments, global money transfers… Cryptocurrencies can literally be used for everything and we owe it all to Bitcoin. So, what's going on in Bitcoin for the last 10 years? What awaits us in the future? First, let's look at some interesting statistics.
Bitcoin Statistics
The size of a Bitcoin block is 1.22 MB on average. There are 12.5 BTCs in each block. These BTCs are found by miners. To give you an idea,

109 blocks have been mined in the last 24 hours

. A single block can be mined in an average of 12 minutes.

However, Bitcoin mining is not such a simple task: If you are working alone and using a normal PC, it will take about 1.367 years to earn 1 BTC through mining. However, as the block difficulty will be rising, this period will increase. When we come close to the last block, the difficulty will be much higher and earning 1 BTC through mining will last 6,000 years on average for a single person.

There are a total of 21 million BTCs that can be mined and professional miners work by using special computers for this job, called ASICs. All of these computers are connected to each other over a network and using common processor power. You can't compete with them alone, so don't even try – you will just waste electricity. When the processing power of hundreds of computers is used jointly, the block mining time is decreasing. This is the reason why an average of 110 blocks a day can be mined.

If you're wondering, there are 4 million BTCs left to mine. For the last 10 years, a total of 17 million BTC was mined. It is expected that all blocks will be finished in the year 2140. The reason for this is the increasing difficulty of the blocks: As the number of blocks decreases, the processing power required to mine them is increasing.

While you read this article, an average of 260,000 BTC transfers was made. Their total value was about 865 million dollars. Every day, more than $ 500 million worth of BTC transactions are made.

Only 8% of Americans own BTC. 40% do not understand what the cryptocurrencies are. 18% believe that all cryptocurrencies, including BTC, are a scam.

The

following countries

do not have a legal arrangement for BTC or recognize it as a legal currency: The United States, Canada, Australia, Finland, Cyprus, Belgium, United Kingdom, Germany, and Bulgaria.

The following countries see BTC as an illegal "tool" and prohibit its use: China, Russia, Vietnam, Bolivia, Columbia, Ecuador, and the majority of Middle East countries.
What Awaits Us in the Future?
The real question here is "what happened when there are no BTCs left to mine?" At the moment, new BTCs are added to the blockchain on a daily basis. So, what happens when this stops? People will lose interest in BTC? Do we get to spend it all?
Actually, finalizing the mining process is not a bad thing at all. Think of Fiat currencies: At the moment, there is a certain number of USD banknotes in the world, for example. So, when it comes to numbers, Fiat currencies also have limits. You may think that governments may "press" new banknotes to increase that number, but this is a common misconception. Yes, the governments release new banknotes to the market, but they also collect the "old" ones. This is how you fight with inflation actually. If you do not control the number of banknotes in the world, there will be too many of them and this will result in inflation. In other words, every currency needs to have limits.
The advantage of BTC is, we know what this limit is: 21 million. There cannot be more than that. When we reach that magic number, BTCs won't vanish. They will still be used to purchase goods and services. However, since everybody will know there won't be any new BTCs at all, their value will increase. Do you think that BTC is a "pricey" currency nowadays? Wait for all of them to get mined – the prices will really increase then.
This may also create another type of inflation but BTC has a solution for that: Satoshi. A Satoshi is the smallest unit of BTC – think of them dollar cents. 1 Satoshi is equal to 0.00000001 BTC – you need 100.000.000 Satoshi to "create" 1 BTC. At the moment, Satoshi is nearly worthless. It is even possible to earn them for free, by using several websites. But when all BTCs are mined and the prices rise, Satoshi will become much more valuable. A service that costs 0.5 BTC today will start to cost 1.50 Satoshi, for example. So, there will be no real inflation: The market will balance itself.  
Although, none of these predictions is a "guarantee": BTC has lots of competitors nowadays and they are all more technologically advanced than Bitcoin. The market and the people may choose to use one of them, for example, Ethereum. In any case, we are sure of one thing: The next 10 years will be the time of cryptocurrencies, whether it is Bitcoin or not.
The Best Card Games to Play as a Couple
If you want to spice up your next date night? Take it to the next level with a board, dice, or DIY game the next time you're planning a romantic night in with your special person. After all, couples that play together stay together!
We've compiled a list of our top couple games to play with your buddy to give you some ideas. It's game time!
Paris: La Cité de la Lumière
You can't go wrong with Paris: La Cité de la Lumière if you're looking for a lovely two-player game for your next date night. This board australianonlinecasinositesgame, which has a beautiful style, is as enticing as it is exciting, and you and your friend will have a blast trying to conquer it.
This is a game of two halves-set in 19th-century Paris during the World's Fair. You must build the city's streets with a series of strangely designed creations in the first half of the campaign. The goal in the second half of the game is to light up the city by placing more of your buildings near the streetlights than your opponent.
Tiny Towns
You get your own 4×4 grid to build your town on in Tiny Cities. You can get a certain amount of victory points for each building you construct, with the intention of outsourcing your opponent. Start building with the tools available on the board, such as cards and pieces. When there are no further tools to get, the game ends.
I Should Have Known That
It's time to put your trivia skills to the test! I should have known better. This is a simpleonline casinos for real money game for couples or larger audiences to enjoy. This is a date night game that will bring out your competitive edge, with a multitude of infuriating questions that you should know the answers to. Instead of receiving points for each correct answer, you will be penalized if you get one incorrect.
Should I Claim Casino Bonuses?
Online casinos and their land based casino counterparts have a series of bonuses and promotions that are meant to wow their patrons. But with all these bonuses come a series of doubts form the players, this is because they will not be sure if they should claim the casino bonuses or not. That is why below we have a few items that you need to check for before you attempt to claim the casino bonuses.
Before Claiming The Casino Bonus
1.      Read The Wagering Requirements
The first thing that you need to do id to make sure that you check the casino wagering requirements. These will help you to know how much the overall online slots bonus is at the end of the day.
2.      Check the Period
The next thing that you need to check for is the timeframe or the period. This is the amount of time that you need before the bonus expires.
3.      The Casino License
Then you will have check for the leroi johnny casino enlignelicense a swell. Well, that should have been the first thing that you have to check for even before you pick a casino. Players have to careful about the sites where they choose to play. There ae some casinos that will wave fancy promotions only to steal from players.
4.      The Banking Methods
In the bonus terms and conditions, make sure that you take note of the banking methods as well. There are some casinos that will have bonuses that can only be claimed with specific banking methods. As a result, you just have to be careful.
5.      Mind The Games
Casino bonuses can be claimed with specific games and players have to careful about them. Some players might not like to play online casino table games and these might just be the game sthat are needed for the bonus to pull through.
Free PC Hidden Object Games
Over the past year, we have seen a lot of people moving to online gaming for fun. In fact, because of that, the casinos françaisindustry has actually boomed. Not only that, but there has been a surge in the number of people that are playing video games.
One genre that has received a lot of fans is the hidden object/mystery genre. Luckily, there are a number of hidden object games that you will be able to find on console, PC, or mobile. In this post, we are particularly focusing on the free PC hidden object games that you can play. Some of these games are downloadable, while you have to play others online.
Gardenscapes
This is a very simple matching game. All you have to do is match 3 or more symbols in order to pass levels. As you pass levels, you will be awarded a lot of prizes, which you will be able to use in order to rebuild a garden back to its former glory. The game has some challenging levels, which makes it very interesting.
Gardenscapes 2
Again, in this version of thebest australia casinos game, you get to play with the help of Austin the butler. The only difference is that this time around, you will restore the hall into its former glory. The challenges in this game are interesting enough to keep you hooked.
The Silent Age
We really think that this is one of the most entertaining hidden object games out there. This is witnessed by the over 7 million mobile downloads of the games. we love the fact that the PC version of the game has been revamped and updated, offering better gameplay.
It also comes with a very good storyline that will keep you entertained as you pass through the various levels. You will also be able to find other puzzles that are guaranteed to keep you entertained all day long.