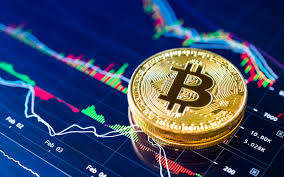 Bitcoin emerged about 10 years ago: Satoshi Nakamoto published Bitcoin's manifesto in 2009 and changed the world forever. We have been able to do many things for almost 10 years using BTC: Bitcoin casino no deposit bonus campaigns, online purchases, payments, global money transfers… Cryptocurrencies can literally be used for everything and we owe it all to Bitcoin. So, what's going on in Bitcoin for the last 10 years? What awaits us in the future? First, let's look at some interesting statistics.
Bitcoin Statistics
The size of a Bitcoin block is 1.22 MB on average. There are 12.5 BTCs in each block. These BTCs are found by miners. To give you an idea,

109 blocks have been mined in the last 24 hours

. A single block can be mined in an average of 12 minutes.

However, Bitcoin mining is not such a simple task: If you are working alone and using a normal PC, it will take about 1.367 years to earn 1 BTC through mining. However, as the block difficulty will be rising, this period will increase. When we come close to the last block, the difficulty will be much higher and earning 1 BTC through mining will last 6,000 years on average for a single person.

There are a total of 21 million BTCs that can be mined and professional miners work by using special computers for this job, called ASICs. All of these computers are connected to each other over a network and using common processor power. You can't compete with them alone, so don't even try – you will just waste electricity. When the processing power of hundreds of computers is used jointly, the block mining time is decreasing. This is the reason why an average of 110 blocks a day can be mined.

If you're wondering, there are 4 million BTCs left to mine. For the last 10 years, a total of 17 million BTC was mined. It is expected that all blocks will be finished in the year 2140. The reason for this is the increasing difficulty of the blocks: As the number of blocks decreases, the processing power required to mine them is increasing.

While you read this article, an average of 260,000 BTC transfers was made. Their total value was about 865 million dollars. Every day, more than $ 500 million worth of BTC transactions are made.

Only 8% of Americans own BTC. 40% do not understand what the cryptocurrencies are. 18% believe that all cryptocurrencies, including BTC, are a scam.

The

following countries

do not have a legal arrangement for BTC or recognize it as a legal currency: The United States, Canada, Australia, Finland, Cyprus, Belgium, United Kingdom, Germany, and Bulgaria.

The following countries see BTC as an illegal "tool" and prohibit its use: China, Russia, Vietnam, Bolivia, Columbia, Ecuador, and the majority of Middle East countries.
What Awaits Us in the Future?
The real question here is "what happened when there are no BTCs left to mine?" At the moment, new BTCs are added to the blockchain on a daily basis. So, what happens when this stops? People will lose interest in BTC? Do we get to spend it all?
Actually, finalizing the mining process is not a bad thing at all. Think of Fiat currencies: At the moment, there is a certain number of USD banknotes in the world, for example. So, when it comes to numbers, Fiat currencies also have limits. You may think that governments may "press" new banknotes to increase that number, but this is a common misconception. Yes, the governments release new banknotes to the market, but they also collect the "old" ones. This is how you fight with inflation actually. If you do not control the number of banknotes in the world, there will be too many of them and this will result in inflation. In other words, every currency needs to have limits.
The advantage of BTC is, we know what this limit is: 21 million. There cannot be more than that. When we reach that magic number, BTCs won't vanish. They will still be used to purchase goods and services. However, since everybody will know there won't be any new BTCs at all, their value will increase. Do you think that BTC is a "pricey" currency nowadays? Wait for all of them to get mined – the prices will really increase then.
This may also create another type of inflation but BTC has a solution for that: Satoshi. A Satoshi is the smallest unit of BTC – think of them dollar cents. 1 Satoshi is equal to 0.00000001 BTC – you need 100.000.000 Satoshi to "create" 1 BTC. At the moment, Satoshi is nearly worthless. It is even possible to earn them for free, by using several websites. But when all BTCs are mined and the prices rise, Satoshi will become much more valuable. A service that costs 0.5 BTC today will start to cost 1.50 Satoshi, for example. So, there will be no real inflation: The market will balance itself.  
Although, none of these predictions is a "guarantee": BTC has lots of competitors nowadays and they are all more technologically advanced than Bitcoin. The market and the people may choose to use one of them, for example, Ethereum. In any case, we are sure of one thing: The next 10 years will be the time of cryptocurrencies, whether it is Bitcoin or not.