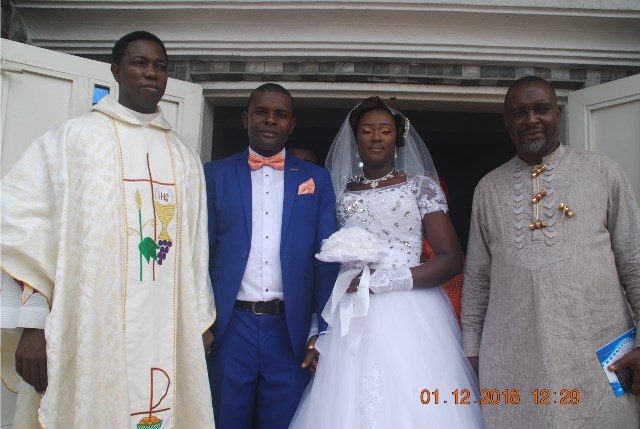 The Imo State governor, Owelle Rochas Okorocha, over the weekend, gave a surprising package to the Accountant General of the state, Mrs Stella Udogu, by pronouncing her indefinite suspension from service while making a speech at the celebration of the Nigeria Union of Local Government Employees' (NULGE) 40th anniversary.
The reason given for his action was in respect to a unanimous report made available to him by local government workers that their November salaries had not hit their respective accounts against the directive of the governor who instructed all those in-charge of the state finances to pay every state worker irrespective of positions on every 1st day of the month till the end of his administration.
Okorocha attributed the action of Udogu as a form of sabotage to his government, stressing that the workers' salary for the month of November 2018, was released on the 27th October and wondered why the Accountant-General would collude with the two operating banks – Ecobank and Skye bank to punish LG workers inhumanly.
He told workers that the AG in connivance with some fraudulent people at the top management level had done such in order to take the interest accruable on their money after some months of lodgement in their own personal accounts.
Meanwhile, he had asked the SGI to bring in the second person to Mrs Udogu to start acting in that capacity.
Okorocha equally used the NULGE's 40th anniversary to enumerate some of his achievements which included urban renewal programme, free education, improvement in security and  others. He added that there would be an introduction of permanent secretaries in the local government administration to pave way for total development.
In a brief speech, the chairman of NULGE in the state, Comrade Pastor Richard Eze, commended the contributions of labour to the growth of the economy and called on government to pass the Bill on  Local Government Autonomy for the betterment of the rural dwellers.
The celebration was garnished with awards to Ugwumba Uche Nwosu, Governor Okorocha, Mark Uchendu, Dr. Mrs Gertrude Oduka and others.