NMA Tasks Ayade On CONMESS For Doctors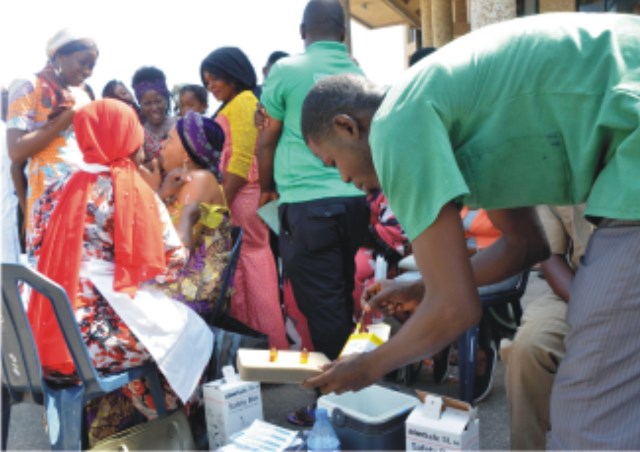 The Cross River State Chapter of Nigerian Medical Association (NMA) has appealed to Governor Ben Ayade to approve 100 per cent Consolidated Medical Salary Structure (CONMESS) for doctors in the state.
This, the association  said, was in line with other states in South South.
The association made the appeal in a communiqué issued on Tuesday in Calabar at the end of the South South Zonal Executive Council Meeting of the association.
The communiqué, which was signed by Dr Agam Ayuk, NMA Chairman, South South Zone, and Dr Ezoke Epoke, NMA Secretary, South South Zone, said that such approval would help to retain skilled workers in the state civil service.
The association also appealed for universal application of remuneration for all doctors in federal and states hospitals to improve workforce.
"NMA South South zone appeals to Governor Ayade to approve 100 per cent CONMESS for Cross River doctors in line with other states in the South South.
"The zone also calls for the development of areas of interest/specialties by both federal and state hospitals in the South South to guarantee quality training and healthcare delivery.
"On budgeting, the zone calls for improved budgetary funding and release to the health sector at least 15 per cent of total budget in accordance with the Abuja Declaration of 2001 by African Heads of States.
"As an association, we are also calling for renewed efforts by relevant authorities to prevent the re-occurrence of flooding incidents in the South South and other regions.
"The association urged government at all levels on early preparation, increased surveillance and public enlightenment /awareness, to control the spread of infectious diseases and provision of vaccines for vaccine preventable diseases."
Women Tasks Kaduna On Maternal, Newborn Healthcare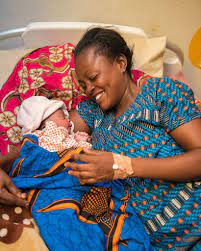 Some women in Kaduna North Senatorial District yesterday urged the state government to improve healthcare services for women and children in Primary Healthcare Centres (PHCs).
The women made the call in Zaria at a townhall meeting organised by an NGO, Connected Development (CODE), over N191 million worth of constituency projects in the zone.
The women pointed out that the state government had declared free drugs and treatment for pregnant women and children under five years in the state.
They, however, said that they still buy most of the drugs they needed  from their pockets.
One of them, Mrs Aisha Aliyu, from Hanwa in Sabon Gari Local Government Area of the state, claimed that the only drugs they get in the hospitals were mostly Panadol, Paracetamol, septrin and antimalaria.
She said that most times the health officers complained that drugs were not supplied to the facilities by the Drugs and Medical Supplies Management Agency.
Also, Mrs Rakiya Suleiman, from Ikara Local Government Area, said: "the health officers only give us drugs of about N200 or N300.
"They usually ask us to buy any drugs that are about N500 or N1000 in pharmaceutical stores outside the facilities."
HIV/AIDS: Mentor Mothers Task RSG On Facilities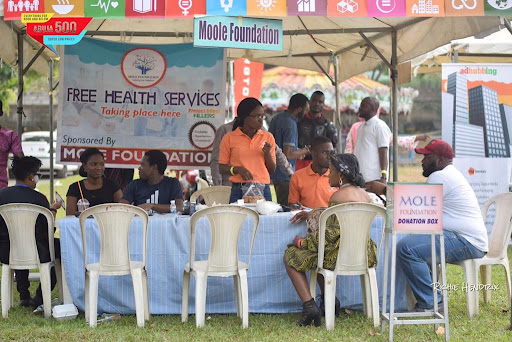 Women under the aegis of "Mentor Mothers" have called on the Rivers State Government to provide necessary facilities and equipment to enable them enhance access to Prevention of Mother-To-Child Transmission (PMTCT) services in the State.
The South-South Zonal Secretary of Network of People Living With HIV/AIDS in Nigeria (NEPWHAN), Mrs. Gift Ezere, who made the call during the just-concluded six-day training programme for mentor mothers in Port Harcourt, stated that provision of such facilities as project vehicle and functional CD4 Count machines are very important at this point in the fight against HIV/AIDS in Rivers State.
Ezere, who explained that Mentor Mothers are women that have undergone PMTCT, and have now chosen to mentor newly diagnosed HIV positive women, also stated the importance of the project vehicle and CD4 Count machines.
"As Mentor Mothers, we not only counsel identified HIV positive women, we also carry out follow-ups on them in order to encourage them to access ANC services at approved healthcare facilities.
"The vehicle will enable us conveniently track HIV positive pregnant women and link them to uptake PMTCT services", she said.
On CD4 Count machines, the NEPWHAN Zonal Secretary said for a long while now there have not been any functional CD4 Count machine in the State.
"There are CD4 Count machines in four healthcare facilities in Rivers State: Rivers State University Teaching Hospital (RSUTH), Health of the Sick, Bori General Hospital, and University of Port Harcourt Teaching Hospital (UPTH).
"Unfortunately, none of the (CD4) machines in these facilities are functional. It's just last week that that of RSUTH was repaired", she said.
According to her, the CD4 Count machine "is very important because it enables you to know the level of CD4 in order to ascertain when a client (HIV infected person) is migrating to AA4 (advanced HIV/AIDS)".
Earlier, the Lead Facilitator of the 6-day Capacity Training for Mentor Mothers, Dr. Francis Opubo Idoniboye-Obu said the objective of the training was to increase the knowledge and skills of Mentor Mothers on effective Dry Blood Spot (DBS) collection in the State and effective follow-up mechanism to track HIV positive mothers in the State.
By: Sogbeba Dokubo
Chocolate And Brain Health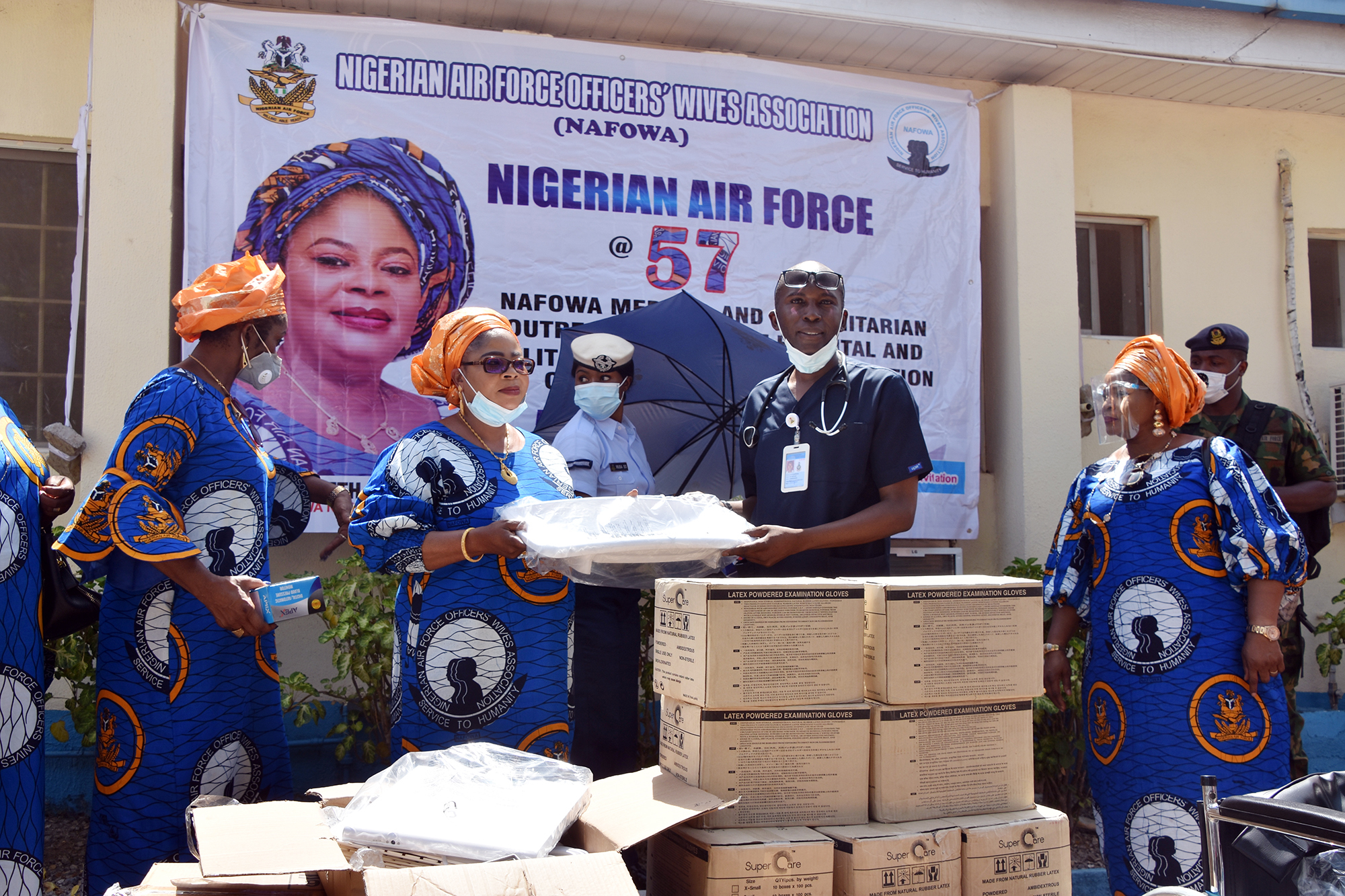 Cocoa, especially if it is minimally processed, contains high levels of health enhancing antioxidant flavnols – a distinct group of naturally occurring compounds that can be found in a variety of foods such as tea and red wine.
Now a recent study has shown how this protection can extend to the brain.
It is normal for cognitive function to slightly deteriorate with age. Memory capacity begins to worsen, along with processing speed and the ability to form long-term memories. This decline is different from the cognitive decline that signals possible dementia. Finding a way to slow it down is becoming increasingly important as our population ages.
While previous studies have demonstrated the benefits of cocoa flavanols for people suffering from mild cognitive impairment, the current study focused on healthy people experiencing the usual mental wear and tear that comes with older age.
The researchers, from Italy's University of L'Aquila and chocolate company Mars enrolled men and women aged 61-85 years with no evidence of cognitive dysfunction, the participants in this controlled, randomized, double-blind study were assigned to one of three groups and given a cocoa drink to consume for  daily for 8 weeks.
The drinks were nutritionally matched except for their flavanol content which was either high (993 mg), intermediate (520 mg) or low (48 mg).
Significant improvements
The high- and intermediate-flavanol cocoa drinks were produced using Mars' Cocoapro® a specially prepared, though not commercially available, flavanol-rich powder, while the low-flavanol drink was made with a highly processed, alkalized cocoa powder that you might find in everyday cocoa products.
Other than the inclusion of the test drink, normal diets and regular lifestyle were maintained throughout the study.
At the start of the study and again after eight weeks, cognitive function was assessed using a battery of tests that examined memory, retention, recall, as well as executive function. Among those individuals who regularly consumed either the high- or intermediate-flavanol drinks, there were significant improvements in overall cognitive function after only eight weeks.
The volunteers who drank either the high- or medium-flavanol drinks showed significant improvements in their overall cognitive function after only eight weeks. Plus, the group showed reduced blood pressure and improved insulin resistance. The researchers believe these positive results may be due, in part, to improved vascular function.
Study shows that even cognitively healthy individuals can quickly benefit from the regular inclusion of cocoa flavanols in their diets.
In addition to evaluating cognitive function, the researchers also monitored insulin resistance, blood pressure and other metabolic markers. Excitingly, there was also evidence of improvements in these cardiometabolic outcomes.
In the high- and intermediate-flavanol groups, both systolic and diastolic blood pressures were reduced and insulin resistance was significantly improved. In contrast, only a modest improvement in diastolic blood pressure was observed in the low-flavanol group, with no significant improvements in either systolic blood pressure or insulin resistance among the consumers of the low-flavanol drink.
It is not yet fully understood how cocoa flavanols bring about improvements in cognitive function, but the study's authors suggest that the improvements in insulin resistance and blood pressure could be revealing.
"Earlier studies suggest a central role for insulin resistance in brain aging," said Dr. Giovambattista Desideri, lead author on the paper. "These results could therefore provide some insight into a possible mechanism of action for the cognitive improvements we have observed."