Immunisation: Health Ministry Targets Rural Communities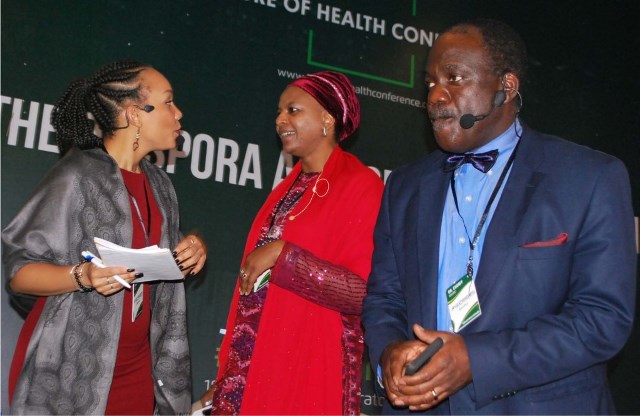 Towards ensuring that the on-going Maternal, Newborn and Child Health Week (MNCHW)/ Maternal Neo-natal Tetanus Elimination campaign achieves its target of over 80 percent, the Rivers State Ministry of Health says it has provided modalities for trained health care providers to reach the interiors of the state.
Making this known to The Tide in an exclusive interview, the Health Educator/Coordinator, Rivers State Social and Behavioural Change Communication Committee, Dr Doris Nria said provisions have been made to take the free immunization exercise to the rural areas of the state.
"Because the programme is running concurrently in all the local government areas, and these areas have been empowered with boats or other means of transport, logistics have been provided.
"In areas where boats are used for transport, Implementing Partners/Rivers State Government have put resources together to ensure that they are able to get boat or bicycle to enable the health workers get to these areas", she explained.
Dr Nria further stated that in addition to specially trained health workers "we have recruited many other persons that have the knowledge of health, to further enhance reaching the hard-to-reach areas".
Nria used the opportunity to call on the public especially parents and women of child bearing age to avail themselves the opportunity of being immunized against tetanus.
The MNCHW is a week-long exercise set aside by the Federal Government to take care of the mother, new born and children from 0 -5 years.
The 2018 exercise, billed to last from Monday 19th to Sunday 25th of November, 2018, is targeted at immunizing about 1.3 million children between 1 to 5 years old.
According to Dr Nria, the implementing partners include UNICEF, World Health organization, the change initiative and the National Health Care Development Agency.
By: Sogbeba Dokubo

HOW TO TRANSFORM SKINNY FAT TO FIT
If you are reading this post, you may be wondering if going from skinny fat to fit is an achievable feat. It is possible that you have come across a lot of testimonies from people that claimed that they have achieved this seemingly unattainable feat. However, any you may feel skepticism is understandable when you consider that you probably haven't actually met anyone who has had success in this area yourself.
The truth is that you want to believe these stories because you desire to experience this transformation in your own body. Well, the good news is that it is totally achievable and the better news is that it is actually quite easy to achieve.
In this post, we will take you through some tips that will help you move from skinny fat to fit.
THE CONCEPT OF SKINNY FAT
The truth is that without proper understanding you may think that you have skinny fat when you don't. This lack of knowledge may make you feel like the tips that will be provided below are not working. Hence, we have decided to help you first understand what skinny fat is.
When a person has a high percentage of fat in his body and still looks skinny when wearing clothes, the person is said to have skinny fat. Some features you will see with this person are a gut that is paunchy and in a few instances the person may even have what are commonly called man boobs.
You know that this person does not fall into the fat or obese category yet you cannot say that his body is fit. He often appears thin but has extra layers of fat in his body.
WHERE DOES SKINNY FAT COME FROM?
The best way to identify if a person has skinny fat or not is when they are without clothes. This is because it is difficult to tell when they are clothed. Click this link for a cool way to improve your body weight.
The major reason why people tend to have skinny fat is that they have terrible nutrition and exercise habits. A lot of people just go for cardio exercises whenever they feel like shedding off weight. They also perform these exercises alongside cutting down the number of calories they consume. As if that is not enough, they include fat-shredding supplements that are ineffective to the list.
The result of these combinations is often skinny fat. Though they have successfully shed some weight, they are deficient in calories.
TIPS TO GETTING RID OF SKINNY FAT
Here are a few tips that will help you get rid of skinny fat:
BEST EXERCISING ROUTINES: If you have been hitting the gym a lot, it is ok to go for heavy-lifting. However, if this is your first time in the gym or you have been off weight lifting for a while, you should not start off like this. Start with movement routines then add weight lifting as time goes on.
TAKE YOUR DIET SERIOUSLY: There is more to shedding skinny fat than exercise. Your diet also plays a crucial role in the equation. Cut down on calorie intake and eat a little over 1g of protein per weight pound. Consume about 0.45g of fat per weight pound. Compensate for calorie deficiencies by eating 10 g of fiber for every 1,000 calories consumed.
In conclusion, you will need to give yourself between 3 to 6 months to successfully get rid of that skinny fat.

Cervical Cancer: Most Women Are At Risk – Expert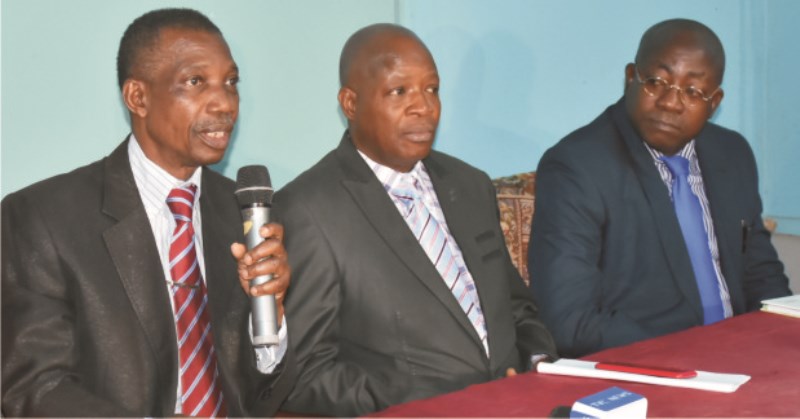 Going by the risk factors capable of increasing the chances of a woman developing cervical cancer, most women in the world are at risk.
A consultant clinical pathologist/haematologist in Rivers State, Dr Dorothy Okoh, who stated this in an interview, said there are about eight key factors that put women at risk of cervical cancer.
According to her, women who were sexually active as teenagers, women who do not regularly have Pap tests, and women who have had more than one sexual partner are all at risk of having cervical cancer.
Others at risk are women who have had, or whose partners have had Human Papilloma Virus (HPV) or other sexually transmitted diseases, and women whose mother's took the hormone diethylstilbestrol (DES) while pregnant for them.
Also included are women whose immune systems are weakened by immuno-suppressive drugs, or have HIV/AIDS, and women who have observed poor personal hygiene and inadequate nutrition.
"The implication of these identified factors", she said, "going by these factors, most women are definitely at risk".
Dr Okoh, who is the Chief Executive Officer (CEO) of Priventive Healthcare Initiative, also identified ways of protecting oneself against cervical cancer.
One of such ways, she stated, is protection against HPV infection and regular Pap test.
"Cervical cancer most often starts with pre-cancerous or abnormal cells changers in the cervix that may later become cancer.
"Protection against HPV infection will prevent pre-cancerous changes, while having regular Pap test is to find and promptly treat these abnormal changes in the cervix early".
To avoid cervical cancer, Dr Okoh also urged women against early sexual activity or total abstinence from sexual activity, avoidance of risky sexual behavior and lifestyle, or use condoms in order to reduce risk of contacting HPV infection.
Beyond these, she also called for use of vaccines.
"There are vaccines now available to protect young girls and women against HIP types 16 and 18. The types 16 and 18 are often the cause of two out of every three cases of cervical cancer, he said.
Stories by Sogbeba Dokubo

Foundation Funds Scientists To Develop Malaria Vaccine
Prince Ned Nwoko Foundation, a Non-Governmental Organisation, says it is funding a group of scientists, researchers and advisers to develop an anti-malaria vaccine towards eradicating malaria in Africa.
The Chairman of the NGO, Prince Ned Nwoko, in an interview with newsmen in Abuja, explained that the vaccine is expected to boost immunity against malaria.
"There are different things we are working on, one of them is the research into the possibility of finding a vaccine, anti-malaria vaccine.
"This is where the strength of what we are doing lies, because my foundation is doing that anyway and we have a team of researchers and advisers put together already with a specific instruction, `discover a vaccine for malaria`.
"There are vaccines for many other ailments, from chickenpox to smallpox, polio, name them; so why not malaria?
"Everyone seems to have accepted that malaria is part of us, but it doesn't have to be, so we need to get vaccine research going, which we are doing now''.
Nwoko said that he visited the Antarctica in a quest to gather knowledge on the anti-malaria vaccine and also to create broader awareness for the project.
According to him, Antarctica houses a vast amount of scientists from diverse parts of the world including the US, UK, France, Germany, South Africa and India.
"Antarctica was a natural choice for two reasons, because it is an unknown place, it is far and a very extreme place, and I wanted to create awareness for this project, both for Nigerians and those outside Nigeria.
"I also knew that in this project we need scientists, we need researchers, and I knew there were science bases in Antarctica.
"There are 12 science research stations in Antarctica; American based, United Kingdom based, French, German, South African, Indian to mention a few, and I knew I had to meet with them.
"The most useful for my purpose were the Indian doctors/scientists because they also have malaria in their country, so my trip to Antarctica served its purpose of meeting with the scientists to discuss and also meet the people who will carry out the spraying," he said.
Nwoko said just like any project that has to succeed needs a long and short term strategy, the Eradicating Malaria in Africa Project is not an exception.