Nigeria Faces Desertification, NCF Warns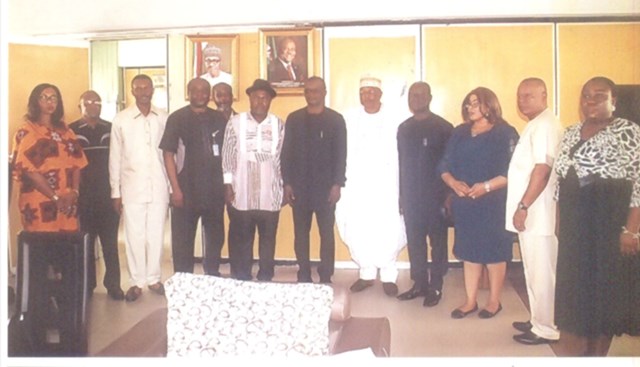 Nigeria is losing about a half kilometre of its land mass annually to desert encroachment and it is only a matter of time before the entire country becomes a desert.
The Director-General of the Nigerian Conservation Foundation, Dr Muktari Aminu-Kano who raised the alarm in Lagos, yesterday, made the disclosure at the 2018 edition of the Green Ball series with theme: "Green Recovery Nigeria: Restoring Mangroves and Reclaiming the Desert."
Aminu-Kano said that mangroves were also being lost in the Niger Delta and that the nation had already lost up to 95 per cent of its forest cover.
He warned that urgent measures must be taken to curb deforestation and forest degradation to stop what he described as ugly consequences of climate change for the nation.
The NCF chief also warned on the "firewood crisis,'' saying that the problem must be addressed to discourage use of firewood for cooking.
He stressed the need to strengthen the Green Recovery Nigeria scheme aimed at retaining a significant proportion of Nigeria's landmass under forest.
Aminu-Kano also called for sustained intensive awareness campaign among all tiers of governments to change the practice of tree felling to tree planting.
He noted that government must have to promote clean sources of cooking energy to protect the nation's forests from being used as firewood.
"Green Recovery Nigeria is our push to bring the agenda that Nigeria is pathetically losing 95 per cent of its forest cover and we have only five per cent left.
"350,000 hectares of land are being lost annually to desertification and the land lost is about 0.6, which is about half a kilometre every year.
"If you think you live in Lagos and it cannot reach you, it will only take some time. Imagine the annual movement of 0.6 kilometres,'' he said.
The Chairman of the NCF Board of Trustees, Chief Philip Asiodu, in a speech, recalled that Nigeria entered an agreement with the Food and Agriculture Organisation in 1988 to restore 25 per cent of its forest cover.

Bello's Gunmen After My Life, Family -Kogi Dep Gov
Deputy Governor of Kogi State, Elder Simon Achuba yesterday alleged that the governor of the state has sent gunmen after his life.
Acbuba called on the inspector General of Police, the Department of State Services (DSS), the Army and other security personnel to safeguard his life, family members and his aides.
Achuba, who spoke with newsmen at his official residence in Lokoja said, "From all information at my disposal, the governor has mobilised gunmen to attack me.
"I want the police, SSS, IGP to know that if anything should happen to me, my family and aides, the governor should be held responsible."
The deputy governor likewise called on the President to beam his searchlight on the state.

LGAs Responsible For Farmers, Herdsmen Clashes In Nigeria -UN
Zebulon Takwa, Peace and Development Adviser, Office of the UN Resident Coordinator in Nigeria, says poor Local Government administration is largely responsible for farmers-herdsmen clashes in Nigeria
Takwa, who gave the position in an interview with newsmen yesterday in Abuja, expressed concerns over "weak operational structures at the local government level''.
He said that issues that were supposed to be addressed by local administration authority were left unattended to over a long period.
The UN official noted that most of the issues that escalated to crises ought to have been resolved at the local level by the authorities, traditional and religious leaders.
He decried the situation where structures for such prompt amicable settlement were not effective enough to prevent conflicts.
Takwa condemned the situation where most local government officials migrated to urban centres instead of concentrating on their primary responsibilities of settling crises, developing infrastructure and social amenities, among others.

Reprisal Killing: Taraba Police, Tiv, Junkun Differ On Casualities
The Police Command in Taraba State has said that only one individual was killed in what appeared to be a revenge for the alleged murder of a Junkun man yesterday.
While the Tiv claimed that no fewer than nine of their kinsmen were killed in Takum town, Takum Local Government Area of Taraba State on Tuesday, the Police said the figure was not true.
Takum is the hometown of Governor DariusIshaku who turned 65 today.
Multiple sources in Takum said trouble started yesterday morning when a Jukun man was killed on his farm along Takum-Wukari road, and irate Jukun youths in Takum went on the rampage, killing at least eight people in the town.
A resident of Takum, Mr. Nathaniel Jato, in a telephone interview with our Correspondent said the eight people killed in Takum town were all Tiv resident in the town.
"We counted at least eight dead bodies around General Hospital Junction and Zenith Bank around the Wukari roundabout.
"We were told that many people were killed around Rimi Primary school area, but there is tension, so we can't go there.
"The Caretaker Chairman of Takum Local Government Council, ShibanTikari, has assured us that the situation will not escalate, but I am afraid the situation might degenerate if adequate security measures are not put in place," he lamented.
Jato, who said there was threat that their houses would be attacked in the night, called on Governor Darius Ishaku and security authorities to quickly restore peace in the area to pave way for proper investigation of the matter.