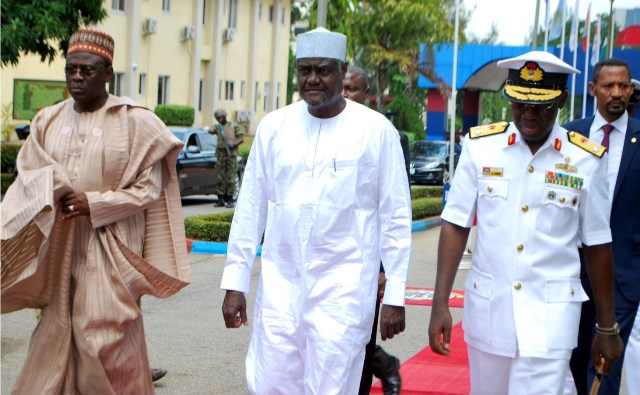 The Nigeria Labour Congress (NLC) has commended the national leadership of organised labour over its resilience in the struggle for a new national minimum wage for workers.
Ebonyi State chairman of NLC, Mr Leonard Nkah gave this commendation in an interview with newsmen yesterday in Abakaliki.
According to him, the successful negotiation of a new wage for Nigerian workers by the leadership of the organised labour is a demonstration of good virtues and strength of character.
He, therefore, called on the Federal Government and other relevant authorities to expedite action to get the new wage passed into law to enable Nigerian workers enjoy a living wage.
"The organised labour in Ebonyi just ended its meeting this morning, whereby we extolled the virtues and strength of character exhibited by our national leadership, including the Trade Union Congress (TUC), United Labour Congress (ULC) and NLC.
"We commended them for holding on tenaciously on the new national minimum wage until government came around to accept what had earlier been agreed upon.
"So, we are very happy and we praise the leadership of organised labour in Nigeria for being undaunted in the struggle," Nkah said.
He opined that once the new national minimum wage was signed into law, that state governors were bound to pay.
"Once the new figure is signed into law, nobody not even the governors, has the powers to say that they cannot pay.
"Anybody who refuses to pay will be going against the law and we don't envisage that any governor will refuse to pay the new wage once it is signed into law.
"In our own state, the governor has stated his willingness to pay once any amount is agreed upon.
"Once it comes out, organised labour in various states will approach their various state governors for implementation.
"So, we are hopeful and we are not being negative that governors may not pay the new wage once signed, but if it happens we will rise to the occasion," he added.