Maintain Sanctity Of Marriage, Cleric Advises New Couple…As RSNC GM Gives Out Daughter In Marriage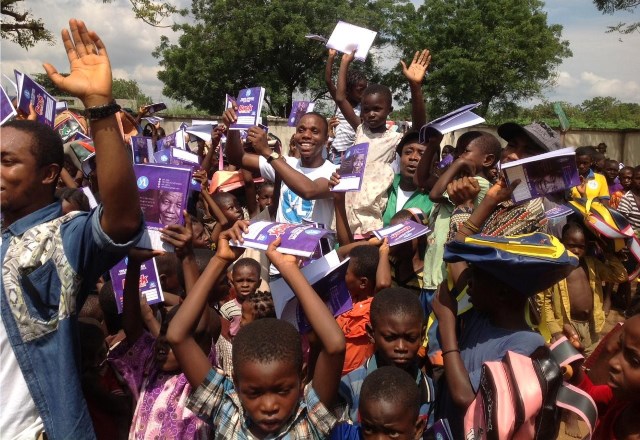 A cleric in Rivers State has admonished newly wedded couples not to relent in efforts to maintain the sanctity of marriage as a union ordained by God to unite a man and woman from two separate families as one.
Speaking as one of the officiating ministers at the wedding ceremony of daughter of Mr Vincent Ake, the General Manager, Rivers State Newspaper Corporation, Miss Ijeoma Ake and Mr Solomon Amuda at the Seventh Day Adventist Church, Mile three, Diobu, Port Harcourt, yesterday, Pastor Richard Woke, urged couples, particularly the newly wed to always put on their wedding garment which symbolises the righteousness of Jesus Christ for their marriage to be worthy of emulation.
Focusing his sermon on the topic: "Put On Your Wedding Garment", and reading from Matthew 22:11-12, Woke explained that marriage was a holy union instituted by God, and therefore, meant for serious-minded men and women, who have the fear of God in them.
Woke wondered why unrighteous people should dare go into marriage, when God had said He instituted it for those who fear Him, and warned the couple never to behave like those that entered into marriage without following God's principles of marriage, as according to him, such people have incurred the wrath of God.
He stressed that the wedding garment represented the righteousness of God, insisting that only those who obeyed God's instruction by getting married in the church have the right to wear Christ's garment.
Woke advised the couple to remain immersed in their wedding garment always, adding that by so doing, their union would remain in the righteousness of Christ.
Speaking with The Tide shortly after the official solemnization of holy matrimony between the newest couple, the bride's father, Mr Vincent Ake said it was a thing of joy to have nursed, groomed and witnessed the marriage of Ijeoma into her new home.
Ake expressed hope that the couple would forever be blessed with all they desire as both families' foundations were built on Christ's principles, while praying that God's love, blessings, wisdom, peace and joy abide with them in their marriage to eternity.
Also speaking, the groom's mother, Mrs Patience Amuda said she was excited that her son got wedded to the most precious gift she was not able to have biologically, adding that with the coming of Ijeoma, she has become mother to two lovely daughters-in-law.
The groom's mother advised those believing God for a son to put their hope and trust in God, adding that in due season, God would grant them their hearts' desires.
In her remarks, the bride's mother, Mrs Irene Ake hoped that a few months from now, God would visit the couple with the "fruits of the womb".
In their separate responses, the groom and the bride expressed joy for being married to each other on November 4, 2018.
According to Mr Solomon Amuda; "marriage is something a lot of people look up to. I count myself lucky to have been married to this lovely, beautiful and most cautious lady, my wife, Mrs Ijeoma Amuda."
Solomon advised bachelors out there to know what they want in a girl, and go for her once they have been convinced, adding that "no one can get a complete perfect girl, but in love and care, you can make her what you want her to be for you".
The bride, Ijeoma Amuda described her husband as a caring, loving, understanding companion, remarking that she made the right choice by choosing Solomon to be her husband.
By: Susan Serekara-Nwikhana

Monarch Cautions Youths Against Violence, Other Social Vices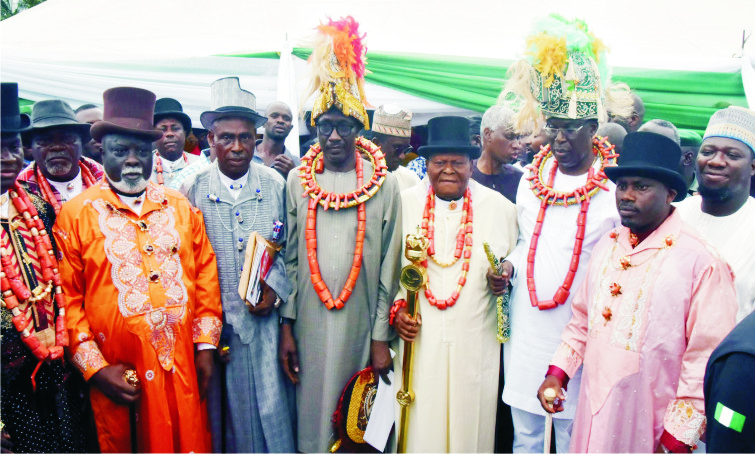 The Gom Mama of Mama Chiefdom in Nasarawa, Alhaji Mustapha Zubairu, has advised youths to shun violence and all other negative tendencies in their interest and for societal development.
Zubairu gave the advice yesterday when he received Wamba/Farin-Ruwa Youths Movement residing in Lafia, the state capital.
The traditional ruler said that if youths and other Nigerians could shun violence at all times, it would go a long way in not only promoting peace but would also ensure speedy development of the country.
"I want to thank you for the visit and for forming this group aimed at promoting unity and peaceful co-existence among yourselves and other Nigerians.
"This is because peace is the necessary requirement for the development of any society.
"Peace is priceless and non-negotiable; as no society or nation will achieve meaningful progress and development without peace.

2023: Buhari'll Handover To Northerner, APC Chieftain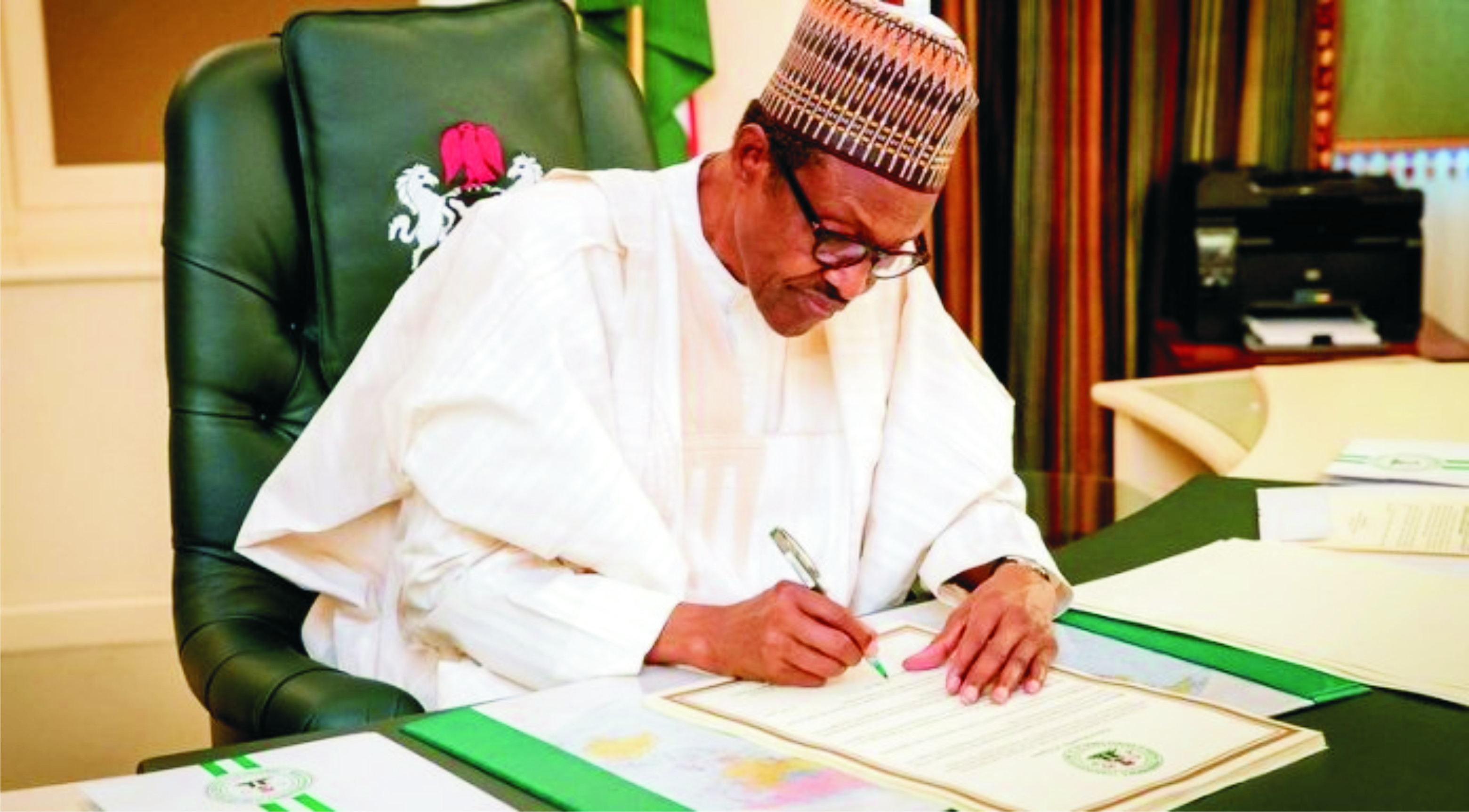 A chieftain of the All Progressives Congress (APC), Chief Jackson Ojo, has advised the South to forget their dream of producing the President of Nigeria in 2023, saying at the expiration of his tenure, President Muhammadu Buhari would handover to another northerner.
Ojo stated this, yesterday, in Abuja in a chat with our correspondents.
The APC chieftain while counselling the South to build a common front ahead of the next election cycle noted that South lacks the capacity to politically engage the North in a battle of supremacy.
In his words, politicians of South-West extraction currently agitating to replace Buhari in 2023 lack the visibility and national acceptance to make good their dream saying, "who is there in the South that has the national clout? There are some people in the South-West that are making noise today, wanting to be President.
"The truth is that they cannot be President. That is it! Mark my word! APC Presidential candidate in 2023 will emerge from the north. The South-West will be given the Vice Presidential slot. And if the PDP takes its candidate from the South, then they have given the opportunity to the APC to win again. The South does not have the political capacity to fight the North."
Justifying his reason for rating the South so poorly, Ojo, who doubled as coordinator, Yoruba Youth Alliance, added that the North has since left the South behind in terms of togetherness and unity; factors he claimed would determine who gets the Presidency in 2023.
He continued: "The people of the South are agitating to be President of Nigeria in 2023. Is it by mere verbal expression? The North has 19 states including the FCT. The South has 17. There is no political synergy between the South-East, South-South and South-West.

Wike Commends Osinbajo's Role In Buhari's Govt
The Rivers State Governor, Chief Nyesom Wike, has commended the Vice President, Yemi Osinbajo for the successes recorded by the President Muhammadu Buhari's government's Social Investment Programmes (SIPs) in empowering the poor and improving the welfare of beneficiaries.
Wike, who spoke during the Great Minds Summit in Port Harcourt, Rivers State, where Osinbajo was the Special Guest of Honour, said the Vice President connected with all Nigerians everywhere he went.
Represented by his Deputy, Dr. Ipalibo Harry-Banigo, Wike said Osinbajo has been doing a great work for the nation, hence deserve commendations.
He said, "Your Excellency, when our Daddy in the Lord, General Overseer of the Redeemed Christian Church of God, Pastor Adeboye, was speaking about how we are going to be from great might to greater might and how we should use this to help the poor, immediately I thought about our Vice President and all the good work he has been doing in this great Nation.
"I remember vividly the effects of the Social Investment Programmes all over this country and Local Government Areas. I recall on an occasion, I had the privilege of riding with him (VP) in Bonny where I represented His Excellency, the Governor, at the flag off of the Bonny-Bodo road and we got to a section of the road and there were so many men and women carry N-Power placards and in all his humility, he stopped the convoy, he needed to come down and talk to them and ask them how the programme had impacted their lives."
Expressing delight in Osinbajo's presence in the State, the governor said he believed that the Vice President "is a man whom God has given the vision and he is giving to the country what he knows, what the country should have as his own contribution of what God has blessed him to be."
He added, "We are very proud and happy, honoured to have him in Rivers State and in this part of the State. In fact, Marine Base is a good place Your Excellency to come and talk to us, because he was asking me, 'what section of this town is this?