A Brief History of Outsourcing

Outsourcing involves hiring independent contractors or entering into an agreement with another company to perform services on behalf of the hiring organization. Today outsourcing and offshoring are associated mostly with remote IT jobs, and offshore software development is considered to be among the best remote jobs. However, the history of outsourcing dates back to the time of the Industrial Revolution, which began in Europe in 1750. In this article, we will highlight the most important moments of this history, give some interesting facts regarding the evolution of outsourcing, and discuss how it affected the IT industry.
The History of Outsourcing: Key Moments
Here are the most remarkable moments in the history of outsourcing:
1750 – 1900: The Industrial Revolution lead to the mass production of goods and caused the growth of markets and profits. Many companies experienced a shortage of local human resources, so they started contracting with third-party firms to delegate the accounting, legal, and insurance tasks.
1920s-1980s: The two wars devastated and changed the world. At the same time, they resulted in technological progress because of an urgent need to rebuild the destroyed infrastructure. The technological progress required more workforce, and this caused the further development of outsourcing. For example, in 1921, outsourcing of salary calculations helped General Motors to get out of the crisis. The 1970s can be considered as a period when remote work was born. In 1972, the term "telecommuting" was first coined by Jack Nilles who was working remotely for
1980s-1990s: In 1981, economist Ronald Coase invented the term "outsourcing". The term consists of two words: "outside" and "resourcing". The publishing industry was one of the first industries to actively outsource such services as composition, printing, and fulfillment. Besides, the evolution of computers initiated outsourcing in the IT industry, when IBM and EDS started lending their high-capacity hardware to other companies. In the 1990s, application service providers (ASPs) started renting software applications to other companies. This was close to modern software development outsourcing.
Modern outsourcing trends: Nowadays a wide range of companies in the textile, automotive, electronics, and IT industries establish offices or move their production capacity to other countries. For example, Apple outsources manufacturing to China, and software companies hire remote developer teams from other countries because of cost efficiency and access to the tech talent pool. Today, you can even build a distributed dedicated team which is significantly different from outsourcing but just hasn't gained wide popularity yet.
Jobs Lost to Outsourcing Statistics and Other Facts
Unfortunately, the rise of outsourcing can impact the US economy. Specifically, it can increase the job loss rate. According to the jobs lost to outsourcing statistics report by George Faraday for Good Jobs Nation, more than 93,000 jobs were lost due to outsourcing as of 2017. In total, this number is higher than the average job loss rate of 87,576 between 2012 and 2016.
The results of the Global Outsourcing Survey by Deloitte show that IT still remains the most outsourced industry, as specified by 29% of survey respondents. According to the State of Remote Work 2018 Report by Buffer, most remote workers also belong to the IT and software development industry. It means that the remote tech jobs are on the rise now, thus disrupting the outsourcing trend.
Is Remote Work the Future?
Modern technologies simplify remote team communication and thus increase the number of remote software developer jobs, which are especially popular with young startups. Remote team collaboration has the following advantages both for the employers and employees:
Larger talent pool. There's a limited number of local developers at certain locations. Outstaffing opens new horizons for companies because now they can choose from a wide range of skilled tech talents across the world.
Cost efficiency. The cost of living in offshore countries is lower than in the US or Western Europe. As a result, the cost of offshore software development is also relatively low but the quality of work is still high.
Increased team productivity. Remote team members do not spend time on commuting to work, thus being more efficient with their tasks.
Remote team management software. Today's technology market offers a wide variety of project management tools such as JIRA, Trello, Asana, etc. that are tailored specially to remote team communication.
Working with remote teams can also be a real challenge both for the employers and distributed team members due to the following reasons:
Lack of knowledge on how to manage remote teams. It's not easy to work with people whose faces you've never seen. You can read tons of instructions on how to manage a remote team and still not be prepared for unexpected issues such as the sudden disappearance of team members without any explanations.
Time zone differences. Being located in different time zones is common for any distributed team. This leads to asynchronous communication issues, making it necessary to choose optimal time slots for meetings. However, it is possible to fix those issues with special team communication tools that consider the time zone differences.
Team efficiency analysis. Lack of face-to-face communication makes it difficult to monitor the efficiency of remote teams. Again, specialized project management software for distributed teams can handle this problem.
The Bottom Line
The IT outsourcing trend began in the 1980s when IBM and EDS started renting their computers and acting as data centers for other companies. In the 1990s, IT companies started outsourcing not only hardware but also software, calling themselves application service providers (ASPs). The trend of remote work, which is close to outsourcing, has its roots in the 1970s when a NASA employee created the term "telecommuting". Today outsourcing, offshoring, and remote work are extremely popular with software developers. Working remotely has both advantages and challenges, but the latter can be solved with remote management software. Anyway, it's up to companies to choose if they need outsourcing.

Smaller Businesses Turning to Tech Experts to Boost Success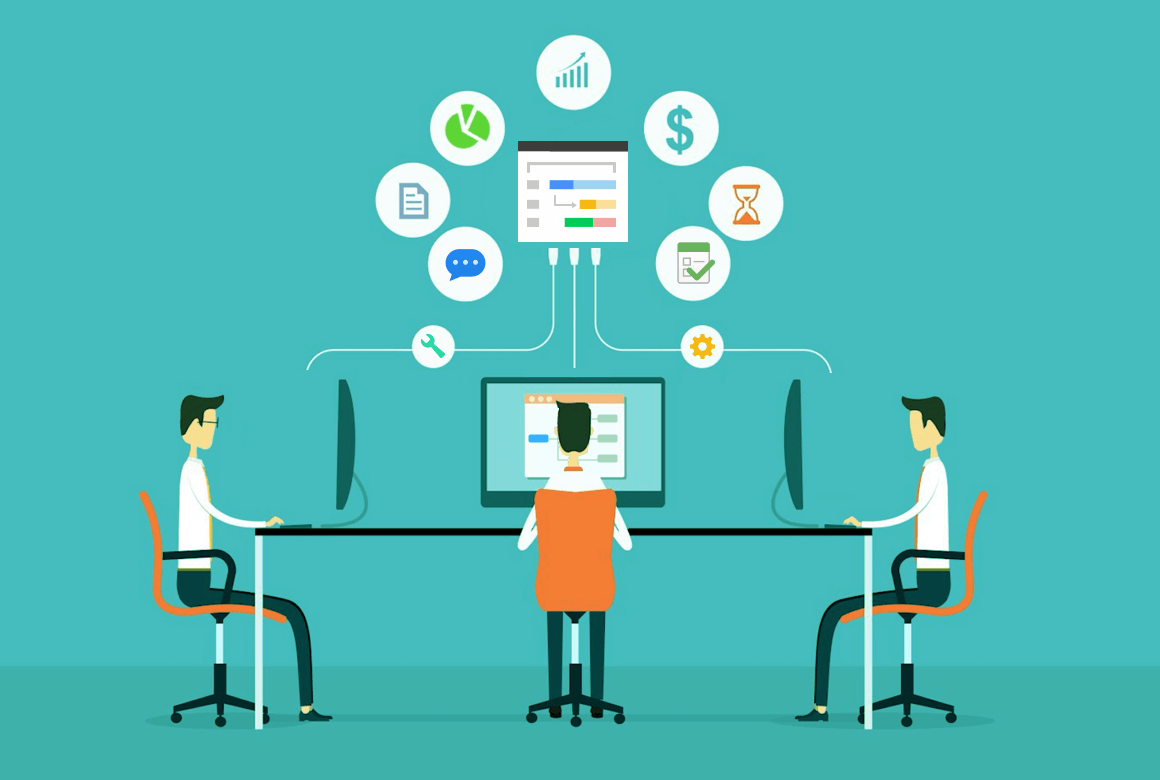 In years gone by, smaller businesses have often suffered as a result of larger corporations having such a huge advantage because of their financial status. Smaller businesses were unable to keep up with their larger counterparts with huge sums of money available to splash out on advertising and exposure. However, over recent years, a rising number of small businesses have been able to bridge the gap by turning to tech experts to boost their success.
The rise of the internet has naturally led to the rise of online businesses, some of which actually work to help the success of other online businesses. In fact, small businesses can access all sorts of services these online these days from financial services to the provider for stationery and printing such as Kiasu Print. There are also businesses that can help to market your business and can gain exposure for your brand, goods, and services such as Mandreel.
Other Tech Experts that Can Help
There are various other tech experts that can help to raise your business profile, push your business forward, and help you to achieve far greater levels of success. It is important, of course, to find the right professionals and agencies to help, but with so many options available you should find this pretty easy to achieve. If you want to be able to get the best from these professionals, it is worth looking at reviews from other businesses that have also used the same providers.
Most businesses these days are well aware of the importance of a good, solid online presence. One of the key ways of developing this is with a proper website that is professionally designed and optimised for search engines. It is important to find a good, experienced provider that is able to develop a great website for you if you want to ensure a solid online presence. With a professional website designer, you can ensure your website not only looks fabulous but that is it also easy for website visitors to get around.
Another thing to consider is enlisting the services of a blog writer, as developing a blog and adding regular posts can work wonders for your business reputation. You should make sure you find a writer that is not only experienced when it comes to creating blog posts but also has some level of experience when it comes to your industry. In addition, make sure you get a paid sample before you award any sort of contract to ensure that the writing style is suited to your needs and preferences.
With the digital world now such a big feature in the world of business, it has become increasingly important to ensure you make the most of the opportunities available to you online. Compared to the huge costs that came with traditional advertising prior to the digital revolution, you will spend far less on this type of advertising and exposure, and with the right people to hand you can help make your business a success.

It's Time to Understand the SEO Evolution Curve over the Years
You can't learn and master SEO within a short period. You will have to be patient. The subject is vast. And the interesting matter is, whenever there's a change in Google algorithms, SEO trends also change. If you are keen to learn about SEO, you need to invest ample time and energy on the subject.
Right from the inception of SEO, the digital marketers have implemented several online strategies to make sure that their sites would enjoy increased online visibility on the SERP's. But today, with the growing competition for the market share, it becomes rather complicated for start-up and small-scale businesses to stand in competition with the big business houses and successful online sites. They find it challenging to attract more organic traffic and increase their customer base. However, with the useful options such as paid ads, link building, social media interactions, email marketing and the other, there's ample help at hand. And all these channels today are supported with other channels like video, image and voice search as well. There's also artificial intelligence now to add to the list. To know more about this, you can get in touch with Golden Search Advantage.
The one for all and all for one online campaign
The moment SERP got supplemented through link building as well as other initiatives, for generating a considerable amount of significant site traffic; it naturally became evident that merely attracting the online visitors weren't sufficient. The moment the visitors arrived, they needed to get influenced to spend adequate time to make a purchase, study and fill out necessary forms, respond to a CTA (Call to Action) like submit email id, complete registration, share feedback or download an eBook. The conversion rate optimization is beneficial. It helps in checking those boxes that impacts the online visitors purchasing decision and encourages them in completing a commercial transaction.
Going forward, after a certain point in time the SEO focus started to become all about user experience. It meant that right from the time an online visitor arrives in a site, it is essential for the site to allow smooth site navigation. Also, the content needs to be user-friendly and not verbose. The content should address the customer's pain points and help in maximizing the leads or sales. Good rankings alone are not sufficient enough to fulfil this target. There are few other tools, such as the PPC (Pay Per Click) ads that can also contribute to making SEO beneficial for a company.
The advent of new search types
Today, the way people make an online search has become essential. It is as crucial as to where they place their online search. The image, voice and video search options are becoming extremely prevalent. It primarily holds true for mobile users. Hence, the conventional campaigns that comprise of the tools mentioned above, will have to incorporate the tools and initiatives mentioned below.
The Significance of Video Search
Today, it is slightly challenging to index a video on Google. There are many ways to maximize your scopes for indexing your videos:
Make sure you select the correct hosting platform
Choose a platform for your video, based on your objectives. When you do your research ensure that the platform you finally choose comprises of in-depth analytics. It will be required so you can keep track of the evaluation of the objective. A few prominent platforms like YouTube and Wistia contain ways to personalize the entire content, such as alternating the content run-through speed.
Regardless of the platform, a useful video strategy is sharing informative feeds daily. The "how to videos" are best, and they often get a link back to the company site. Ensure that you keep using useful information to customize the content depending on the way customers communicate with the videos. It can help in enhancing the SEO campaigns as well as the site user experience.
Not many people want to make use of headphones and take notes! You need to offer the scope to the online users for downloading a PDF or send an email having the transcript. You can also get the users to sign-up to a form, by making them receive the transcript. It will help in creating a list for assisting other marketing practices, for instance, email marketing. It is also found, that when you place the transcript choice atop the fold, the conversion rates increase.
You need to ensure that yours is compelling, customized, relevant, attractive and engaging.
Add a description and title
Make sure to add description and title! Also, add all the keywords to make the content appealing to read.
Ensure that the video becomes the page focus
Do you want to ensure that your web page is indexed? If yes, then the concerned page content should be relevant for the video. Furthermore, you also have to get it optimized for better results. Make sure that you reach out to an expert SEO professional or a service agency to get adequate help on this. Being in the business for a long time, they know what's best for improving your site's pages.
Use other SEO initiatives for supplementing
This is an important step because it makes sure that your video gets found in the customer searches.
The functional relevance of voice search
Similar to the manual text searches, the ultimate objective for the voice search optimization is for the voice-activated equipment, which offers good outcome for the users. Hence, the machines will seek relevant and short content to cater to the searchers. Here are a couple of things that you need to remember.
Make use of the critical long-tail keywords
Such keywords are generally more likely to get indexed instead of the single-word keywords due to the conversational factor present in the voice search.
Make sure to optimize Google My Business Listing
It is significant information for potential users and it has a chance to maximize your possibilities of getting listed in the SERP depending on the business category or the locality.
It is essential to incorporate the FAQ pages in your corporate site. Such pages easily accommodate the long-tail as well as the conversation keywords, that the voice search bots prefer more. For instance, "Chinese Restaurant" is highly vague. You need to know that a voice search user might ask you, "Alexa, where will I get the best Chinese chicken in Huntington within an hour." It is essential to cater to these types of queries online.
You can deploy a well-structured data mark-up
It indicates that you need to use precise schemas. The objective for the optimizers along with content developers is to develop pages that comprise of content snippets. And this could answer the hypothetical questions briefly that the users might ask.
The Advent of Artificial Intelligence
In recent times, the discovery of smart TV's can identify the choicest titles sources from a film library. A simple line of the film that's voiced by the user might offer data about the film star cast; mellow the lights in viewers' room, and provide other options as well.
The world today is opening up new challenges for AI (Artificial Intelligence). How would you or your website interpret this for maximizing customer satisfaction? Alternatively, do you want to strengthen the customer experience? For that, you have the chance to resort to AI to generate customer assistance. You need to select an AI that enables the apps and CRM's to recognize the tone that the customer has. And this naturally triggers the effective, timely and suitable follow-up actions as well.
It has been observed, that for years SEO has been the root for influencing online searchers to visit specific sites. In addition to foundational SEO there are other secure vertical tools that shouldn't be left out. It is the support services that have opted-in for aspects like social media, CRO, PPC and the like. Other things to pay attention to here are email marketing and social media engagements. You can also choose to opt-in for the same if you think it's necessary.
The unified goal of all the above-mentioned initiatives should continue to attain long-term success in online business. Irrespective of the enterprise size, you can get this accomplished simply by first anticipating and then catering to the various user requirements.
SEO has always undergone massive change and will keep on doing so. Hence, it is essential to ensure that the users as well as the companies keep in the mind the above aspects. It is essential that you know about the way SEO has progressed so far and envision your SEO success. Once you do that you need to relay the same to your service provider. An expert service provider will consider all these aspects and come up with the best SEO strategy that works for you.   When you follow the best practices, the SEO changes for your own company too are going to be productive.

How to Tweak Your PPC Copy to Boost Your Retail E-Commerce Conversions
It is an unarguable fact of retail e-commerce that despite everything that you have done, the actual decision by the visitor to click or not on your advertisement takes just a few seconds. The reason why a visitor may not have actually clicked on the advertisement despite having high purchase intent may simply rest on very small details in your advertisement copy. When all that stands between successful conversion and failure are some details that can be easily addressed, you should make it a point to understand how you can tweak the advertisement to deliver better results and get you the competitive edge that will make your business successful.
Understanding the Function of Headlines
Both Google and Bing offer advertisers the flexibility of using up to three headlines with a character count limit of 30 on each in every PPC advertisement. It can be a difficult call whether to use all or most of the available characters, as it is possible to easily go overboard and confuse the reader with too much text when a simple message may be all what you really need. However, depending on the nature of the product, sometimes having the flexibility of more text can really be an advantage. Most experienced marketers will suggest that the second headline is used for incorporating the call-to-action because it is not necessary that there will always be enough space for the third headline to be displayed. Due to this, you should be ultra-careful about what text you keep for the third headline- – if there is anything that is mandatory, it is better to avoid placing it there.
The URL That Is Displayed In the Advertisement
While the actual destination URL can be as long and ugly as deemed necessary by the web developers, it can be a big turnoff to have it on display. Therefore, you should have a display URL which is shorter and looks better in the advertisement. Name it in such a way that it serves to deliver a dose of confidence to the visitor who is about to click on the URL that they will definitely find what they are looking for by clicking on the advertisement. Because the URL is of critical importance, very wisely, both Google and Bing give it a contrasting color so that it becomes more prominent and easier to click. URLs that are more noticeable can make all the difference between you and your competitors.
Sitelink Extensions
Even though sitelink extensions have been around for quite long and are possibly one of the most basic extensions of ads, it is surprising how many advertisers don't use them at all or even if they do, don't use them effectively enough.Using ad extensions, visitors have the opportunity of learning more without clicking and since they take up more space on the results page, https://klientboost.com says that they stand out more prominently and generate more traffic. The best use of sitelink extensions is when you want to give visitors multiple potential destinations for a common search phrase whenever such an option is justifiable or when the intent of the search is vague.
To offer sitelink extensions to advertisements, you need to have a well-defined PPC program with a proper structure and hierarchy. Unless that is available it will be impossible to offer site extensions that are differentiated according to the nature of the user query. The choice of site extensions that will be available in response to a general branded query will depend significantly on how the campaign is structured. However, there is no assurance that the sitelinks will be displayed on the search page as you would expect. Sometimes, even after doing everything as required, they simply don't display on the screen so you need to be prepared for such an exigency and not pivot your entire CPC strategy on the availability of site extensions. While, it is not very clear as to why the display sometimes disappears, according to JHSM Sydneyexperts, it may be due to factors like the rank and position of the advertisement as well as other extensions that have been enabled. For maximum impact, it is important that the landing page that opens when a site extension is clicked is relevant to what is being advertised.
Call Extensions
There are some customers who feel more comfortable talking to a real person even when they are shopping online. The reasons can be diverse but usually it is to have a chat with an expert to confirm what they are buying is actually suited for their purpose, to make sure that the SKU is actually in stock, or for the sheer reassurance value that talking to a human gives rather than an impersonal click on a button. Whether you want to extend this kind of support to customers is something you have to decide depending on your business model because it can be costly but generally speaking, providing an additional channel for customer contact can help conversions. However, to do it will, you need to ensure that you have adequate staff and that they are trained properly to answer questions and close sales. You can end up damaging your reputation by letting the call go unanswered so you should make use of the facility of scheduling your call extensions in such a way that they only show when someone is available to take the call. Remember to use the same number as that on your landing page to prevent the advertisement from being disapproved. A call is at par with a click so you incur the same cost.
Conclusion
To give your PPC content more punch, you can show the rating of the advertiser that gives added confidence to buyers that they are buying from a reputed source. To get customer reviews displayed you have to get a minimum of 100 reviews or if according to Google, there is sufficient information contributed by customers for the rating. Getting positive reviews from customers remains the tough part. Enabling the location extension is also a valuable tactic if you have a presence at physical locations that can be used by walk-in customers as an alternative to ordering online. For the tactic to work properly, you need accurate information in your Google My Business listing that is linked to your Google Ads account. Using affiliate extensions gives an additional choice to the customer to buy from you directly or from an affiliate.