NNPC, Others Fail To Remit $22.06bn, N481.75b -NEITI …Says Nigeria Records $3.038bn, N60.997bn Loss In Oil Sector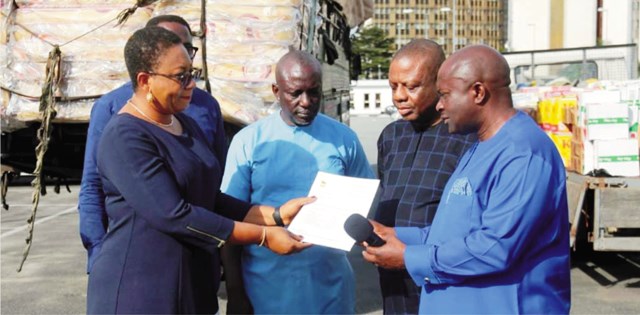 The Nigerian National Petroleum Corporation (NNPC), its subsidiary, Nigerian Petroleum Development Company (NPDC), and companies in the oil and gas sector are yet to remit $22.06 billion and N481.75 billion into the Federation Account, the Nigeria Extractive Industries Transparency Initiative (NEITI) declared yesterday.
NEITI made the disclosure at a remediation conference where it provided a summary of unremitted revenues, losses and reconciled differences in transactions and operations in the sector.
It insisted that the unremitted funds included earnings from oil and gas producing companies worth N5.2 billion and $152.69 million and another $498.6 million in revenue from companies involved in offshore processing contracts.
According to the statistics, the NPDC is yet to remit $2.38 billion and N51.95 billion while NNPC is holding on to $19.04 billion and N424.57 billion. The total loss to the federation arising from crude oil production, processing and transportation stood at $3.038 billion and N60.997 billion.
Also, unreconciled differences arising from the allocation, sale and remittance of proceeds from domestic crude allocated to NNPC amounted to N317.475 billion.
At the event, the NEITI's executive secretary, Waziri Adio, expressed concern over growing remedial issues in the nation's extractive sector. He regretted that regulations that set up the agency did not empower it to prosecute and called on stakeholders to address challenges of remediation.
NEITI equally raised the alarm over unpaid consideration on four oil fields in the NAOC Joint Venture assigned by NNPC to NPDC in 2012. It stressed that while the asset was previously valued at $2.25 billion, it was re-negotiated down to $1.554 billion, with NNPC claiming that before revaluation, it had remitted $1.65 billion from the gas revenue derived from the assigned assets as payment for the value of the assets.
Reacting, Peter Egbule, national coordinator of Publish What You Pay Nigeria, blamed regulatory lapses, weak institutions, determination by entities and individuals to divert public fund and the inability of government to act proactively.
He said while the Petroleum Industry Bill remains key to addressing the issues, the Federal Government must strengthen regulatory frameworks and show political will towards fighting corruption and blocking leakages in the oil sector.
Meanwhile, oil prices slid yesterday as Russia signaled output would remain high. Losses, however, were limited ahead of the United States' sanctions on Iranian exports. The sanctions are expected to reduce supplies when they come into effect in just under a week.
Brent crude futures fell 12 cents to $77.50 a barrel while US West Texas Intermediate (WTI) crude lost 30 cents to $67.29 a barrel. Oil prices also fell about $10 a barrel since four-year highs reached in early October.
But Nigeria's Minister of State for Petroleum Resources, Ibe Kachikwu in an interview in London yesterday said the Organisation of Petroleum Exporting Countries (OPEC) is likely to keep prices at $70 per barrel when it meets in December. He described $70 as the "comfort level for us and everybody," saying he would be surprised to see anything dramatic.
Russian Energy Minister Alexander Novak said on Saturday that there was no reason for Russia to freeze or cut its oil production levels, noting that there were risks that global oil markets could face a deficit.
OPEC, led by Saudi Arabia and non-OPEC member, Russia, agreed in June to lift oil supplies, but OPEC signaled last week that it might have to re-impose output cuts as global inventories rise.
"When the Russians start talking about keeping the production levels high and even the possibility that they need to increase it because of a possible tightness in supply, that brought on some selling pressure," Reuters quoted Gene McGillian, director of market research at Tradition Energy in Stamford, Connecticut, as saying.
Industrial commodities such as crude and copper have also been rattled by hefty losses in global equities due to concern over corporate earnings and fears over the impact to economic growth from escalating trade tensions, as well as a stronger dollar.
Meanwhile
NNPC subsidiary resumes international shipping of Crude oil
The Nigerian National Petroleum Corporation (NNPC), says its subsidiary, NIDAS Shipping Services, has resumed the international shipment of crude oil, petroleum products and had already gotten its first consignment. Group Managing Director of the NNPC, Dr Maikanti Baru
The corporation disclosed this in a statement signed by the Group General Manager, Group Public Affairs Division of the NNPC, Mr. Ndu Ughamadu, in Abuja, on Tuesday.
He said that the global tanker fixture's report had acknowledged the chartering of LRI tanker, MV Atlantica Bridge by NIDAS to load jet fuel from El Dekheila Port, Egypt for delivery to Nigeria for Duke Oil.
Oil and gas suppliers ready to combat adulteration of petroleum products He added that the fixture report also captured NIDAS booking of tanker Res Cogitans to load Mercuria's gasoline cargo for early-November loading from Europe's Amsterdam-Rotterdam-Antwerp (ARA) region to Offshore Lagos.
He noted that NIDAS would optimise right of first refusal offer in the NNPC annual crude oil term and Direct-Sale-Direct Purchase, DSDP, agreements with off-takers.
"Under the terms of the deal, the off-takers are obligated to offer the NNPC shipping subsidiary the right of first refusal in freighting of cargoes.
"The re-entry of NIDAS into the international shipment of crude oil and petroleum products was seven years after falling out of reckoning in the global oil freight trade. Unremitted, stolen funds:
We lack power to enforce remediation – NEITI " NIDAS's re-entry was in tandem with the ongoing strategic re-engineering of some NNPC subsidiaries to ensure multiple income streams and value addition to the corporation in line with the aspiration of the corporation's Group Managing Director, Mr. Maikanti Baru,'' he said.
He explained that NIDAS has established a robust chartering and operation desk in its UK office to help the company secure sea-going vessels from spot market to herald its market re-entry and foster strong competitive edge.
Ughamadu further said that the long-term aspiration of the company was to own and operate fleet to secure a significant market share in the global shipping market.
This development, he said, was part of Baru's 12 Business Focus Areas (12BUFA), which he unfolded when he took over the leadership of the corporation in 2016. Incorporated in 2007 as a Joint Venture between NNPC, Daewoo Shipbuilding and Marine Engineering Company Limited (DSME), he added that NIDAS is presently a wholly owned subsidiary of the corporation.
"Subsequently, a Board of Directors was inaugurated by the GMD with Mr. Henry Ikem Obih, Chief Operating Officer Downstream, as chairman, while Mr. Lawal Sade was appointed Managing Director with mandate to drive the turn-around process and effective re-entry strategy of NIDAS into the international oil shipping business," he added.
2023: PDP Govs Task NASS On New Electoral Law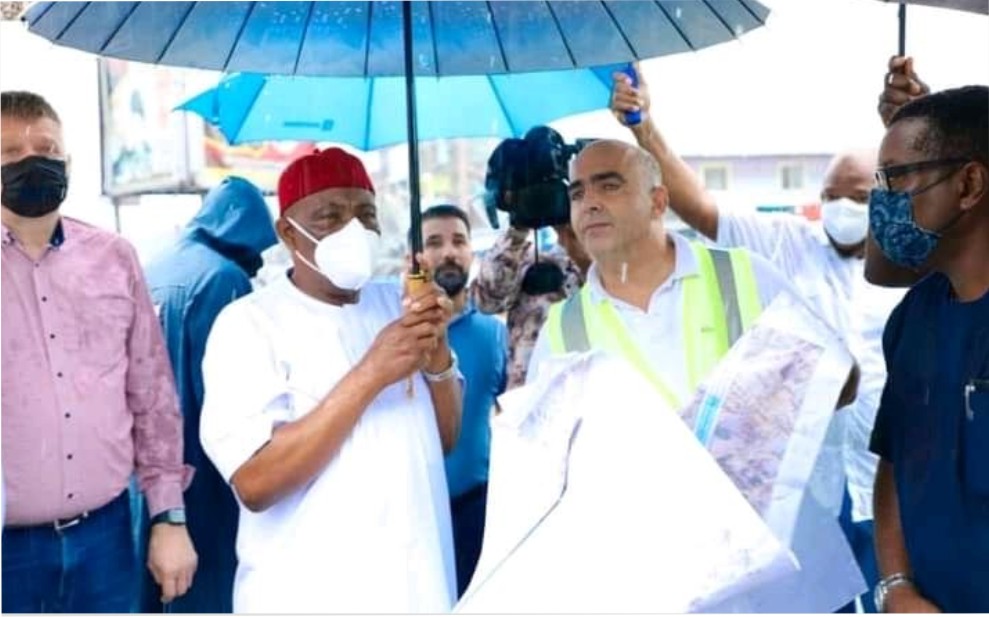 The Peoples' Democratic Party (PDP) Governors Forum has tasked the National Assembly to immediately set up a conference committee to harmonize the two versions of the Electoral Act Amendment passed recently by the two chambers.
In a statement, yesterday, the Chairman of the forum and Sokoto State Governor, Hon Aminu Tambuwal, said any delay in the passing and assenting of the Electoral Act Amendment Bill will hamper preparations for the conduct of the 2023 polls.
The forum also charged the National Assembly to adopt the version of the bill passed by the House of Representatives, as it gives the Independent National Electoral Commission (INEC) the latitude to adopt electronic transmission of election results.
"The PDP Governors' Forum requests the Senate and House of Representatives (House) Conference Committee when set up, to adopt the House version of the Electoral Act Amendment Bill on the issue of electronic transmission.
"It should be noted that Section 52(2) of the House version says, 'Voting at an election and transmission of result under this Bill shall be in accordance with the procedure determined by the commission,' and Section 52 (2) of the Senate version provides, 'The commission may consider electronic transmission of results provided that the national coverage is adjudged to be adequate and secure by the Nigeria Communications Commission (NCC) and approved by the National Assembly.
"The Senate version which subjects the decision of INEC to deploy electronic transmission to the decision of the Nigerian Communications Commission and National Assembly is manifestly a usurpation of the powers of INEC and offends relevant provisions of the Nigerian Constitution that guarantees INEC's autonomy and independence," the opposition governors.
According to them, INEC has demonstrated capacity to transmit votes electronically with the introduction and deployment of the Biomodel Voters Accreditation System (BVAs), used in the recent bye-election in Delta State.
The PDP governors further charged the National Assembly conference committee on the Electoral Act Amendment Bill, to jettison the position of the House to compel all political parties to adopt one method of conducting primary elections.
"The forum is of the view that political parties should be allowed discretion to adopt either direct or indirect primaries in their Constitutions and in practice.
"The Senate version that retains the original provision in the Electoral Act should be adopted in the interest of the growth of our political parties and freedom of choice, the hallmark of a functional democracy.
"This intervention of the PDP governors is predicted on the need to ensure a free, fair and credible election, that strengthens Nigeria's democracy, constitutionalism and rule of law. Only a credible election will guarantee accountability and good governance which Nigeria so desperately needs today," the governors stated.
Cholera: NCDC Records 46 New Deaths In One Week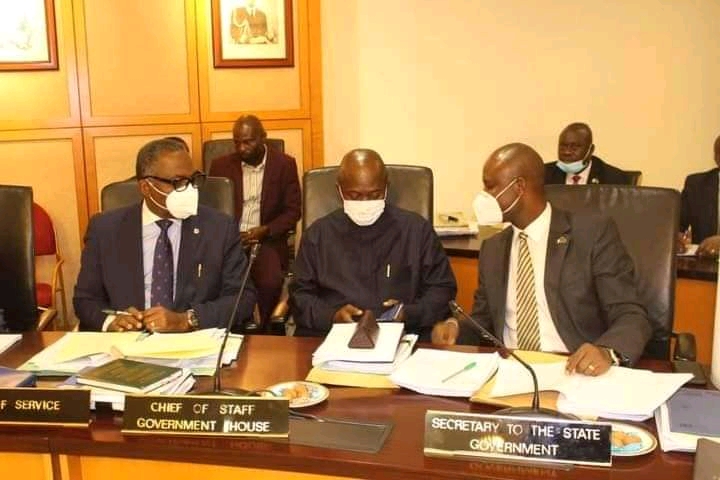 The Nigeria Centre for Disease Control (NCDC) says 46 new deaths linked to suspected cholera cases were recorded in the country in the past one week.
The NCDC said this via its officially verified website, yesterday morning, stating that the situation report was published based on data sent in by the 36 states of the federation and the Federal Capital Territory, for the respective reporting week.
It stated that eight states accounted for the new cholera fatalities.
The public health agency, in its epidemiological report for August 30 to September 5, said a total of 2,323 people had so far died as a result of suspected cholera infections in 25 states and the federal capital territory (FCT), since the beginning of 2021.
It stated that 1,677 cholera infections were recorded in 12 states within the period of one-week, bringing the total suspected cases to 69,925 as at September 5.
"In the reporting week, 12 states reported 1,677 suspected cases – Bauchi (566), Katsina (282), Sokoto (258), Yobe (183), Borno (179), Niger (94), Kaduna (66), Adamawa (34), Gombe (8), Kano (4), Kebbi (2), and Nasarawa (1)," the report said.
"There was a 58% decrease in the number of new suspected cases in week 35 (1,667) compared with week 34 (3,992).
"Of the cases reported, there were 46 deaths from Borno (13), Sokoto (12), Katsina (8), Bauchi (6), Niger (3), Kaduna (2), Adamawa (1) and Kano (1) states with a weekly case fatality ratio (CFR) of 2.7%.
"Twenty-five states and the FCT have reported suspected cholera cases in 2021. These are Adamawa, Bauchi, Bayelsa, Benue, Borno, Cross River, Delta, Ekiti, Enugu, FCT, Gombe, Jigawa, Kaduna, Kano, Katsina, Kebbi, Kogi, Kwara, Nasarawa, Niger, Osun, Plateau, Sokoto, Taraba, Yobe, and Zamfara.
"As at September 5, 2021, a total of 69,925 suspected cases, including 2,323 deaths (CFR 3.3%) have been reported from 25 states and FCT in 2021.
"Two new states (Osun and Ekiti) reported cases, though with dates of onset in weeks prior to week 35," it explained.
The NCDC added that the national multi-sectoral EOC activated at level 02 continued to coordinate the national response.
Cholera is a waterborne disease with a high risk of transmission where there are poor sanitation and disruption of clean water supply.
The wrong disposal of refuse and practices, such as open defecation, endanger the safety of water used for drinking and for personal use, thereby leading to the spread of water-borne diseases such as cholera, and without proper WASH, Nigeria remained at risk of cholera cases and deaths.
Buhari Seeks Senate's Approval For $4bn, €710m External Loan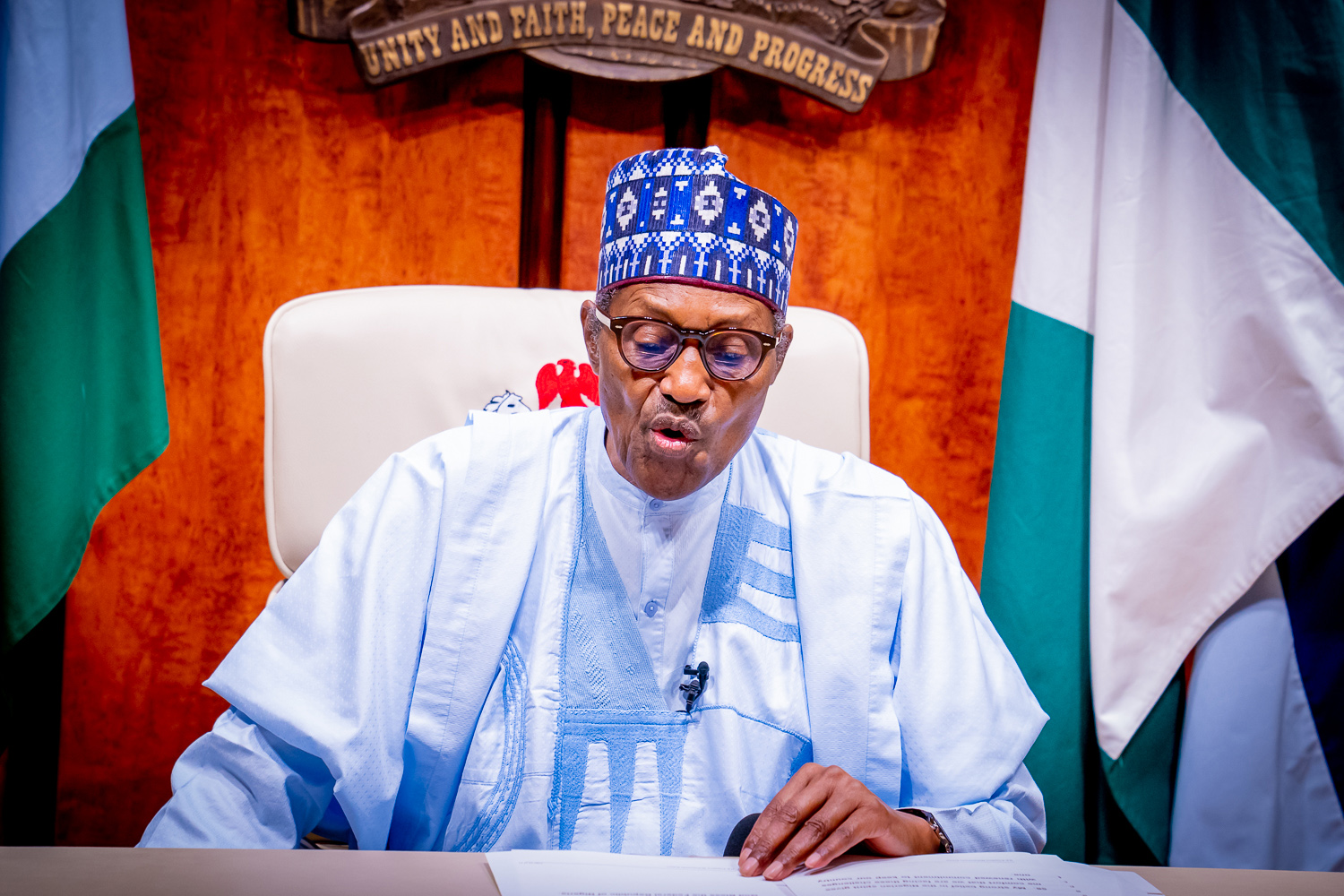 President Muhammadu Buhari, has asked the Senate to approve a fresh loan of $4,054,476, 863.00, €710million, and a grant of $125million to finance critical projects in the 2021 budget.
Buhari's request was contained in his letter read by Senate President, Dr Ahmad Lawan, at plenary following the resumption of the upper chamber from its two-month annual vacation, yesterday.
According to the President, the request is an addendum to the proposed 2018–2021 Federal Government External Borrowing Rolling Plan earlier approved by the National Assembly.
He said that the projects listed in the addendum to the 2018–2021 Federal Government External Borrowing Rolling Plan are to be financed through sovereign loans from the World Bank, French Development Agency, China Exim Bank, International Fund for Agricultural Development (IFAD) and Credit Suisse Group, among others.
"In view of other emerging needs and to ensure that all critical projects approved by FEC as at June, 2021 are incorporated, I hereby forward an addendum to the proposed borrowing plan," Buhari said.
The letter titled, 'Addendum to the request for Senate's concurrent approval of multilateral fund projects under the 2018-2021 Federal Government external borrowing (rolling) plan' reads, "I write in respect of the above subject and to submit the attached addendum to the proposed 2018-2021 Federal Government external borrowing (rolling) plan for the consideration and concurrent approval of the Senate for same to become effective.
"The distinguishing Senate President may wish to recall that I earlier transmitted a request on the proposed 2018-2020 Federal Government External Borrowing Plan for the concurrent approval of the Senate in May, 2021.
"However, in view of other emerging needs and to ensure that all critical projects approved by FEC as at June, 2021 are incorporated. I hereby forward an addendum to the proposed borrowing plan.
"The projects listed in the addendum to the 2018-2021 Federal Government External Borrowing Rolling Plan are to be financed through sovereign loans from the World Bank, French Development Agency, China Exim Bank, International Fund for Agricultural Development (IFAD) and Credit Suisse Group and Standard Chartered/China Export and Credit (SINOSURE), in the total sum of $4,054,476,863.00, plus €710million, and grant component of $125million.
"The Senate is kindly invited to note that the projects and programmes in the borrowing plan were selected based on positive, technical and economic evaluations and the contribution they would make to the socio-economic development of the country, including employment generation and poverty reduction as well as protection of the most vulnerable and very poor segments of the Nigerian society
"The Senate may also wish to note that all the listed projects in the addendum form part of the 2018-2021 External Borrowing Plan and covered both the Federal and States Government Projects and are geared towards the realization of the Nigeria Economic Sustainability Plan that cut across key sectors such as infrastructure, health, agriculture and food security, energy, education and human capital development and Covid-19 response efforts.
"I hereby wish to request for the kind consideration and concurrent approval of the Senate for projects listed in the addendum to the 2018-2021 Federal Government External Borrowing (Rolling) Plan to enable the projects become effective."