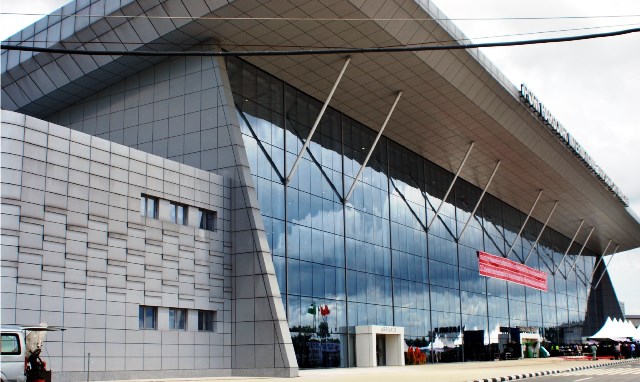 The Minister of State for Aviation, Senator Hadi Sirika, has expressed determination to provide facilities that would enhance the performance of staff in the aviation sector.
Sirika made the promise on Tuesday while inaugurating a project team for the construction of the proposed new office complex and staff quarters for the Federal Airports Authority of Nigeria (FAAN) in Abuja. He noted that the authority does not have a befitting office and staff quarters.
"It is an irony that the Authority that has the mandate to building and managing airports in the country does not have a befitting office complex in the Federal capital, Just as its staff lack adequate and befitting residential quarters.
"This has the tendency to impede on their performance and the decision to construct the office complex and residential quarters through the public private partnership (PPP) arrangement was to ensure that what would be delivered would be of a quality that represents value for money", he said.
The minister charged the project team members to ensure that the most suitable designs for the office complex and staff quarters were respectively delivered.
One of the terms of reference given to the team is to identify and confirm the proposed location for the office complex and staff quarters and recommend measures through which the PPP can be fast-tracked.
The team, according to the minister, also has the mandate to source for, and identify prospective PPP partners and to also consider an unsolicited proposal by a firm, the Elysium Integrated Development Company, to invest $27 million in a mass transit ground transportation structure at the Murtala Muhammed Airport Lagos.
Sirika urged the team to be diligent and speedy in carrying out the assignment while also demanding weekly briefing from the team.