I'll Never Kneel For Amaechi -Abe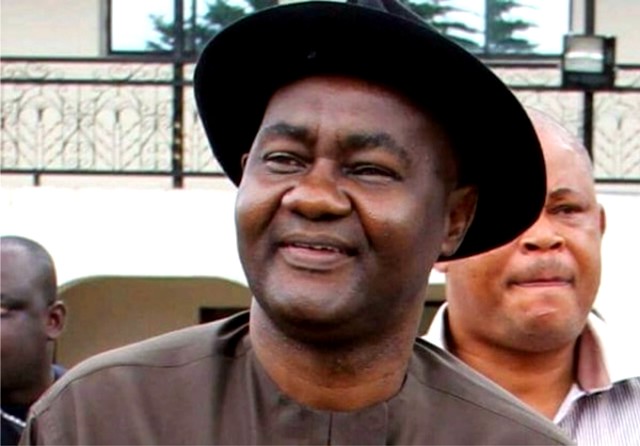 The Senator representing Rivers South East Senatorial District, Magnus Abe, last Wednesday, firmly rebuffed claims that he had crawled back to the Minister of Transportation, Chibuike Rotimi Amaechi for political rehabilitation, saying that he would never kneel down before him for political gain.
Abe, who emerged governorship candidate of the All Progressives Congress (APC) faction he leads, spoke as the mainstream candidate of the party, Architect Tonye Cole vowed to reconcile with all aggrieved members of the party ahead of the governorship election.
The senator's assertion followed claims on social media that he had sought rapprochement with Amaechi towards getting his return ticket to the Senate.
But while responding to the claims on his Twitter handle, Abe said, "As a Christian, my knees are exclusively for the Almighty God.
"Those who fear God cannot kneel before man. Our struggle is based on our faith in God and His promise of freedom for the oppressed.
"I bought the form for governor, and I am running for the office of governor. And gentlemen, keep the faith and work hard. Our struggle has just begun and our day of glory shall surely come".
His assertion was reiterated by his spokesman, Parry Benson, where he said that his focus was on the governorship of Rivers State and that insinuations of his plea for the Senate seat were meant to distract.
"Let it be on record that Senator Magnus Abe remains the governorship candidate of the APC in Rivers State following the mandate freely given to him by members of the All Progressives Congress (APC) during last Sunday's gubernatorial primary election in the state," Benson added.
LG Boss Uncovers Bloodstained Army Uniform At 'Cocaine Village'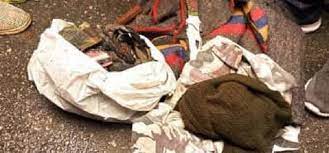 The newly inaugurated Chairman of Eleme Local Government Area, Obarilormate Ollor, has gone to 'Cocaine village' at Eleme Trailer Park to execute Governor Nyesom Wike's quit order on residents of the illegal settlement when he made a shock discovery in one of the rooms.
Ollor had visited the area notorious for drugs and crimes, last Sunday, along with some security personnel to serve the quit notice on residents but met the area deserted—an indication that someone had alerted them about the visit.
Out of curiosity, the chairman opened one of the rooms in the ghetto-like settlement, and found the bloodstained uniform of a soldier, his knife and ATM card.
The chairman and his entourage had expressed suspicion that criminals in the area had killed the owner of the uniform and robbed him.
Ollor said, "Remember that a week ago, His Excellency, the Executive Governor of Rivers State, Chief Nyesom Wike, gave a directive that all illegal structures be removed. As the chief security officer of the local government, I am under that obligation.
"What we are doing here today is to inform them in advance and to remind them that the ultimatum still holds. So, on or before June 26, they should move out.
"What we have here is a mixed population of criminals, armed robbers, drug dealers, and even those who allegedly trade in human parts. Right now, we just found the uniform of an Army man who probably may have been killed. His blood all over the room and uniform, his knife and ATM card, which we have given to the police."
The Rivers State Police Command has reportedly swung into action to unravel the perpetrators of the alleged crime.
Spokesman of the police, SP Nnamdi Omoni, said that the command had received reports about criminal activities in the area, including the alleged killing of a soldier.
Omoni said, "We have gotten complaints and reports of drug traffickers, criminal elements, human organ dealers, kidnappers and more from there.
"Though we have been carrying out investigation into all of the reports but thank God, we now have a good lead and evidence.
"We have been mandated by the state government to carry out massive arrest within the environs to ensure we arrest and prosecute all those persons involved."
Residents said that the 'Cocaine village' is a haven for drug dealers and users, adding that security operatives also patronize the area.
An aide of the Eleme LG chairman, who spoke off-the-record said, "The governor received an intelligence report that the slum harbours criminals and drug addicts who carry out series of crimes, human organ trafficking, abductions and many other criminal acts in the LGA and state at large.
"We learnt also that some security men troop in there off and on to buy drugs and indulge in one crime or the other.
"The military uniform stained with blood, knife and motorcycle discovered were found in one of the rooms we opened.
"The badge of the military uniform was removed and there were heavy blood stains on the uniform.
"We went there with some police men as assigned to us by the Commissioner of Police, Rivers State Command, Eboka Friday", he added.
Insecurity Hasn't Hindered Projects' Execution In Rivers, Wike Affirms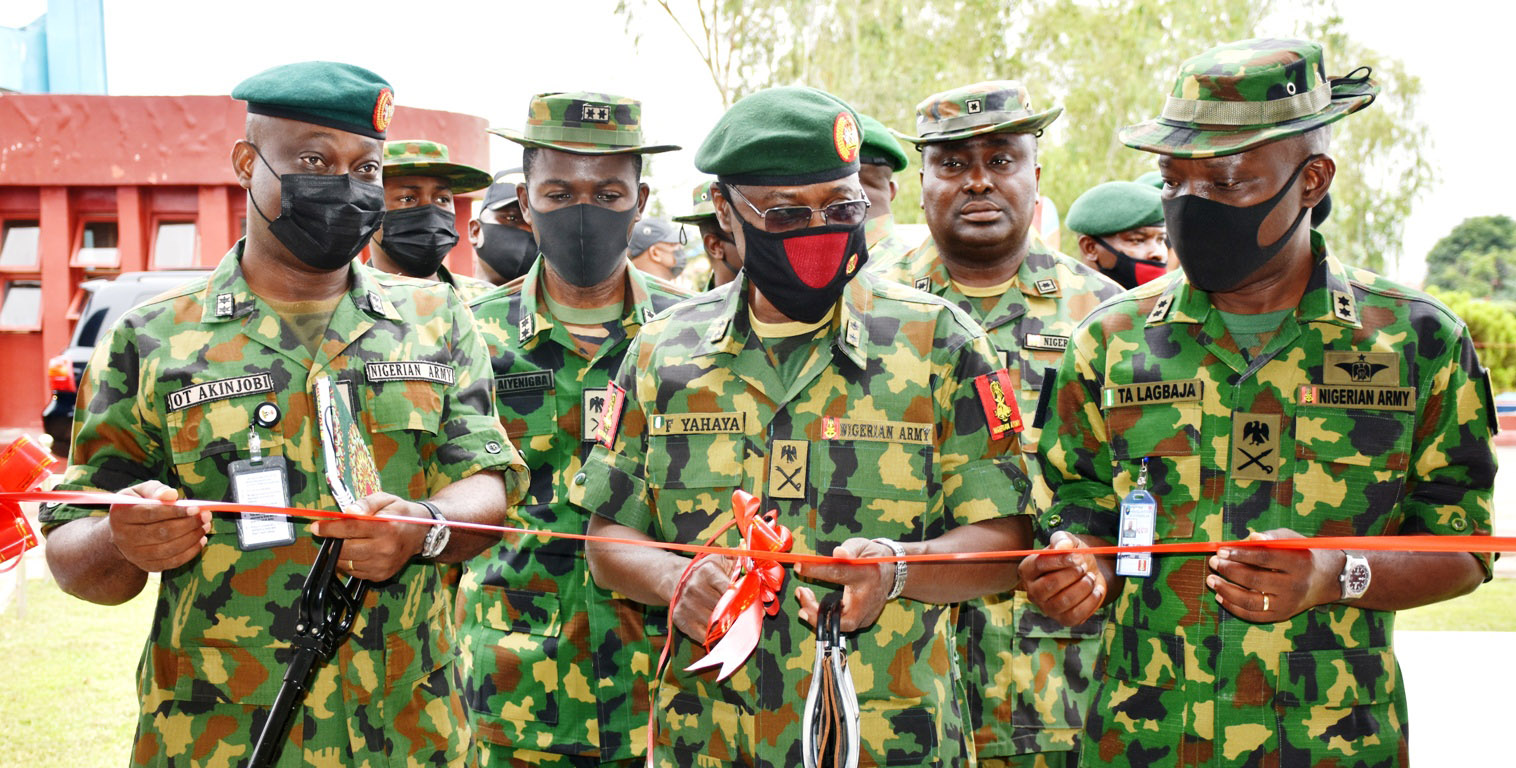 The Rivers State Governor, Chief Nyesom Wike says that his administration has fearlessly tackled insecurity headlong and created an enabling climate for smooth delivery of quality development projects.
Wike made the assertion at the inauguration of 16.2-kilometre long Omueze-Umuogba-Umuokpurukpu-Umueke-Umunju-Eberi Road project in Omuma Local Government Area of the state, yesterday.
The governor noted that while other states of the country were still struggling with issues of insecurity, Rivers State was witnessing harvest of development projects with the non-stop inauguration and flag-off ceremonies to their amazement.
"Don't fight anybody that God has blessed. Don't fight the state that God has blessed. People are talking about insecurity. We are talking about commissioning and flagging-off of projects. Is it easy? If it is easy, let them try it."
Wike asserted that it is only states controlled by the Peoples Democratic Party (PDP) like Rivers that has created a peaceful climate for the citizens while the government delivers democratic dividends.
"Those who say they don't like what PDP is doing, they have no choice but to like it. You can see what the party (PDP) is doing. We are flagging-off and commissioning projects. Whether they like it or not, we are in charge."
The governor said it is obvious that Rivers State is no longer on the same level with states that cannot provide dividend of democracy to their people.
Wike said the performance of his administration has restored confidence in Rivers people and they can walk with their heads raised high.
"Rivers people, are you not proud of your state? If you're a Rivers man, anywhere you go, raise your shoulder high and say that you're a Rivers man and woman. "They (other parties) can only jealous us, but they cannot do anything. We are of different class. We are not on the same level with them."
Speaking further, Wike commended the member representing Omuma State Constituency, Hon. KelechiNwogufor his loyalty to PDP.
He also extolled him for his commitment to the welfare of Omuma people and being a trusted ally to him.
At the behest of Nwogu, Wike promised Omuma people that his administration would reconstruct the Umuakali-Eberi Road in appreciation of their support to the PDP.
Inaugurating the project, former President of the Senate, Senator Adolphus Wabara, noted how Wike has redefined governance and broken the jinx of non-performance associated with second tenure governors.
According to him, the approach to development that the governor has adopted stands him out as a much sought-after leader who should be consulted in solving critical national issues related to governance.
"With my experience in elective politics, second terms of most governors are dull; some governors will just go to sleep because they don't have anything to offer. But you are still commissioning projects, as if you're not even going to leave.
"Your developmental approach, your developmental plans, and formula should make you an international consultant to the failing government. Because, quite frankly, the magic, I mean, nobody knows except you. You do it with ease, you do it with happiness."
Providing the description of the project, Rivers State Commissioner for Works, EllokaTasie-Amadi said the Omueze-Umuogba-Umuokpurukpu-Umueke-Umunju-Eberi link road in Omuma Local Government Area was another genuine efforts of the Wike administration to ease the transportation difficulties experienced by rural dwellers in the Omuma.
"Many of these rural projects go unsung probably because the residents are not social media savvy, as in the case of Omuma, who are predominantly farmers, or probably because SM activities are not a part of their past times as it is with city dwellers.
"It may shock you to know that for every kilometre of road we have built in the city we have built 12kms or more in the rural areas. This is a conservative estimate I would like you to ponder upon when you get home."
He further stated, "This project is a 16.2km long, 10.3m wide road project which has 4.3km of drains. The roads are marked and have a total of 27 road signs to aid driving and enhance public safety."
Wike Flags Off Abonnema/ Obonoma Sandfilling Project, Today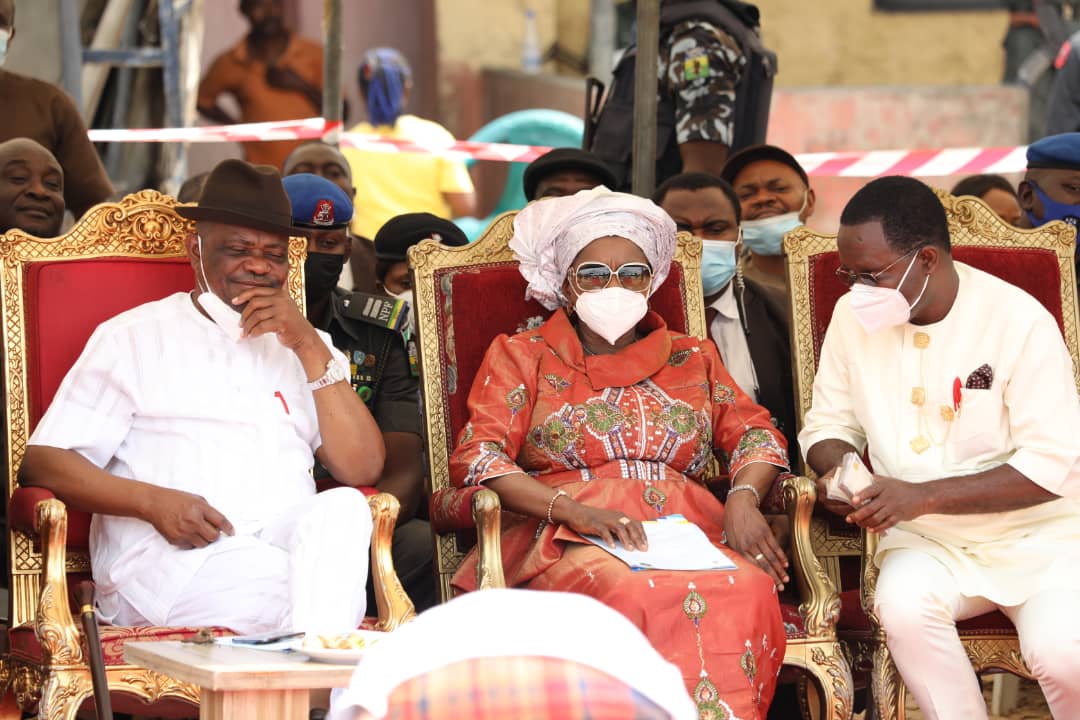 All is now set for the flag-off of the Abonnema/Obonoma Sandfilling project in Akuku-Toru Local Government Area of Rivers State.
A statement signed by the state Commissioner for Information and Communications, Pastor Paulinus Nsirim, yesterday, said that, "the project will sandfill 42 hectares of land that will help expand Abonnema and Obonoma Towns.
"It is in fulfilment of the promise made by Governor Nyesom Wike during the commissioning of the Abonnema Ring Road".
The statement further added that, "The rich culture and tradition of the Kalabaris will be fully on display at the event.
"Please, note that all Covid-19 protocols will be observed at the event", it stressed.