Empowering The Girl Child
Girls were taught to cook, to take care of the family, and then married off. Studying was off-limits to girls.
In those times, there lived a girl. She was a little different. She always had lots of questions in her mind.
When she was little, her mother wanted her to learn cooking.
The girl asked her mother, "Why should I learn to cook?"
Mother said, "So that you can feed yourself when required."
The girl said "Fair enough", and learned to cook.
After some time, her mother wanted to teach her household work.
The girl again asked, "Why?"
Mother said "So that you can be self-dependent."
The girl said "Fair enough!", and she learned the household chores.
Then one day, her parents told her that they will be marrying her off soon.
She asked, "Why?"
"Because all girls get married at this age." Said the parents
"Everyone does, and so should I? That's not a good reason. I am not going to get married."
The girl's determination surprised her parents. Other parents could have forced the girl into marriage, but her parents didn't.
So, now the girl had enough time in hands. As her father was a teacher, she joined her father's academy. There she learned several hymns and their meanings. She asked her questions and learned even more. Soon, she surpassed her father in knowledge.
One day, an invitation arrived. It was from the king. The invitation was for the brightest scholar in the academy. As it happened, the king wanted to compile all the knowledge in the universe into books. To get the inputs, he had invited scholars and philosophers from all over the world.
There was a discussion in the academy about who to send for this conference. After a lot of thought, they all agreed that the girl is the brightest scholar in the academy. So, the girl was sent to the conference.
When the girl reached the conference venue, she was taken aback by the grandeur. She noticed a large number of men, but hardly any women among the delegates.
She climbed the Dias to take her seat. Suddenly, there was huge uproar — people in the audience were staring at her.
"A woman, who thinks she can sit on the scholars' panel?The King
"Preposterous!" Screamed someone.
"Look at her clothes, so provoking. I don't think she is female of good reputation." declared another.
"Stop her! It's a sin against god."
Everybody looked at the king for a solution.
The king pondered for a moment.
"Girl, there is some misunderstanding. A woman can't sit on the scholars' panel, unless she is accompanied by a man."
"Pardon me, Your Grace! But I was invited to join the discussion." Said the Girl.
"I don't remember inviting you." said the King.
"You sent the invitation for the brightest scholar in my academy. I am the brightest in my academy. On the invite there was nothing about only male scholars being allowed." Answered the girl.
The king gave little chuckle.
"You have made a good point. I have no objection." Said the king.
"But I don't think a woman can join the discussion." Murmured one of the women in the audience.
"Why?" Asked the girl.
"You will not feel comfortable around so many men" answered another woman .
"I have no problem — my focus is on my work, not men".
"You don't have to do this. You are not bad looking, you can marry some wealthy gentleman." advised one elderly.
The girl ignored him.
"Let us have a discussion. If the scholars have objections, they can debate with her. If she wins, she can join the panel." Said the king.
Several liked the solution. They were sure that the girl will be humiliated by scholars.
The scholars on the Dias discussed among themselves, and selected an elderly scholar as their representative.
"So, by joining the discussion, what you want to prove? That women are better than men?" Asked the elderly scholar.
"No, sir. I don't want to prove anything. I am here to join the discussion, to quench my thirst for the knowledge. Like all of you." Said the girl, fearless fearlessly.
"But greater knowledge is not for women." Said the elderly scholar.
"I beg your pardon, sir, but why?" Asked the girl.
"Because female intellect is weaker than men." Said the elderly scholar.
"Says who, sir?"
"It is written in the hymns."
"May I ask, who wrote those hymns?"Asked the girl.
"The hymns were written by our forefathers." Said the elderly scholar.
"By forefathers you mean, our male ancestors?" Asked the girl, again.
"Yes, of course. By our male ancestors." Said the elderly scholar.
"How did our forefathers know that women have weaker intellect?"
"They noticed" said the elderly scholar, irritated.
"But how, my lord? Give me an example, how did they notice?" asked the girl again.
"I don't remember." Said the elderly scholar.
"Doesn't matter. Why don't any of you scholars ask me questions to prove my weaker intellect."
Many scholars thought of asking her questions, but feared seeing her immense confidence.
"You ask too many questions, girl!" shouted the elderly scholar. He was furious.
The atmosphere was tense.
"Sir, answer her. Why is a female's intellect weaker than a male's?" said the king.
"I need to study, Your Grace, to come up with an example." Said the elderly scholar.
"Then I can't stop her from joining the scholars' panel. She has come here on her own merit. I will allow her to sit on the panel until you come up with a convincing example" said the king.
People were still doubtful about girl's worthiness. But as the discussion progressed, all doubts vanished.
Days passed. The girl took part in several discussions, asked many questions and answered many others. Other scholars were astonished by her brilliance.
When the final draft of the book was compiled, many hymns which were composed by the girl were included.
At the end, everybody agrees that the girl "who asked why" became the first female scholar.
Mehta is an expert on children's issues.
Shon Mehta
250,000 Women Suffering From VVF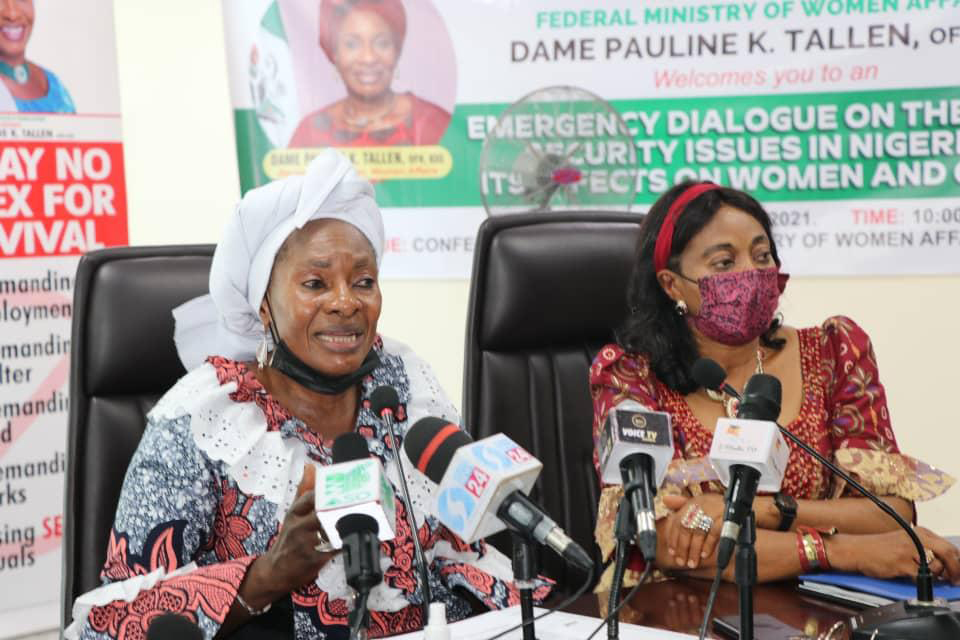 No fewer 250,000 women are battling Vesico Vaginal Fistula (VVF) in the country.
However, only 3,000 of that number are fortunate enough to be attended to annually.
This was revealed by Board Chairman, North-East Development Commission (NEDC), Maj-Gen Paul Tarfa, during the flag-off of Free Fistula Repair Campaign Project (FFRCP) by the commission in collaboration with the Borno State Government, yesterday.
VVF is an abnormal fistulous tract extending between the bladder and the vagina that allows the continuous involuntary discharge of urine into the vaginal vault.
VVF patients are usually underage/child-brides, who develop the condition mostly after childbirth.
However, experts list the causes of VVF to include abdominal surgery (hysterectomy or caesarean section); pelvic, cervical, or colon cancer; radiation treatment; bowel disease like Crohn's or diverticulitis; infection (including after an episiotomy or a tear you had when you gave birth) and traumatic injury, such as from a car accident.
Meanwhile, in his goodwill message at the ceremony, the NEDC Board Chairman, Maj-Gen Paul Tarfa, represented by the Board member North-West zone, Hajiya Asmau Mai-Eka Muhammadu, said only 3,000 of the 250,000 VVF victims get attended to.
According to Tarfa, "Statistics indicate that there are about 250,000 women awaiting repair in Nigeria, out of which only 3,000 are fortunate to be attended to annually.
"12,000 new cases develop every year with large numbers coming from the North-East due to the insecurity and increased poverty, which further hindered access to health care.
"It is, therefore, important that all efforts are made to bring succour to this vulnerable group of women to enable them pick the pieces of their lives, by offering them a new lease for meaningful existence within their respective communities."
The wife of the governor, Dr. Falmata Zulum, flagged off the fistula repair project (FFRCP) at the Conference Hall, State Specialist Hospital in Maiduguri.
It was also revealed that 100 women victims have undergone successful corrective surgery at the hospital.
Assemblies Of God Women Move To Check Hypertension Prevalence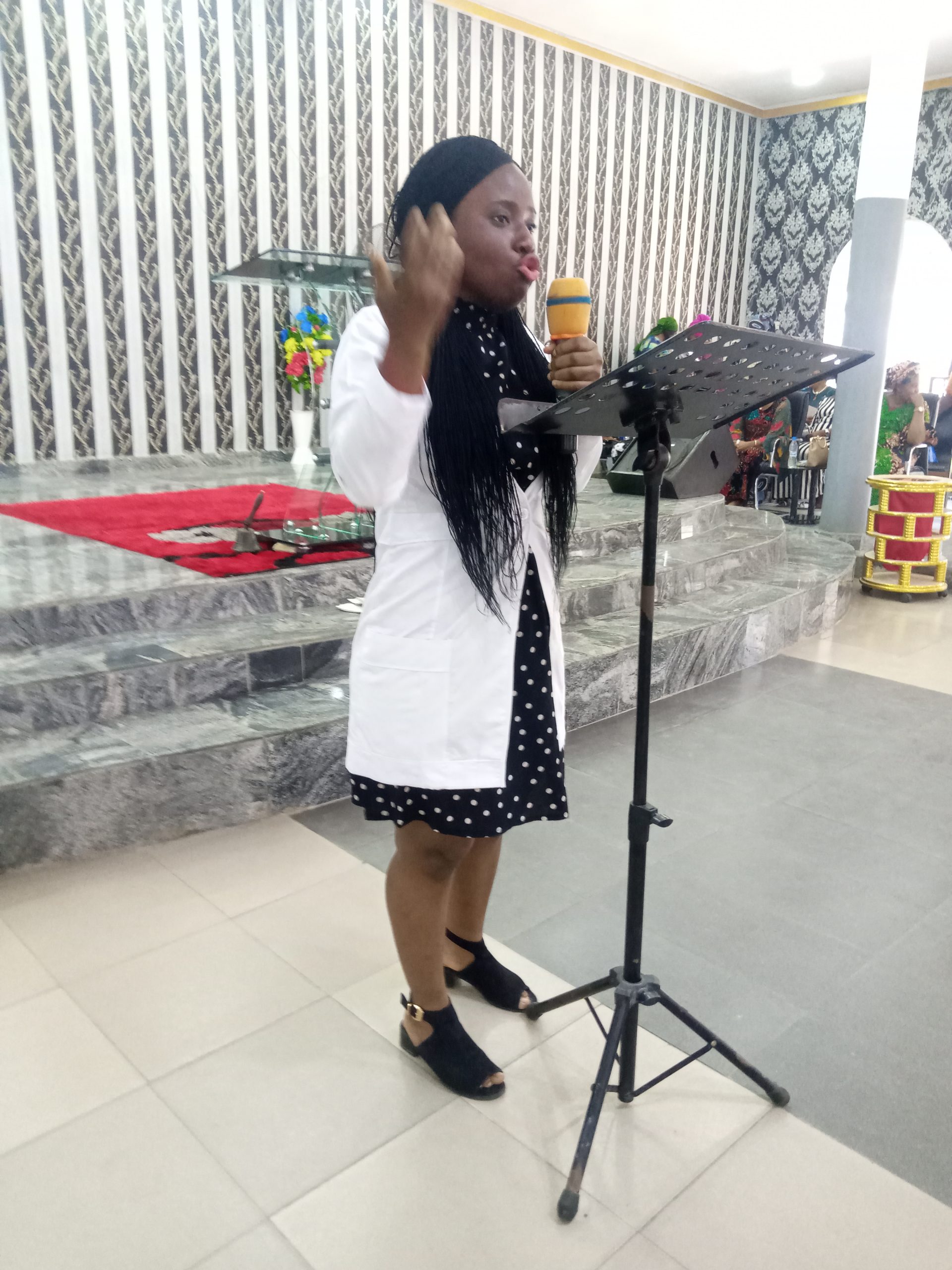 As the women of Assemblies of God, Ikwerre -South District, aka Canaan City, converged for a three-day religious summit in Alakahia, Port Harcourt, the need for a careful living to check the prevalence of high blood pressure, otherwise called hypertension, has been reechoed. This is part of the obligations of the management of the women department at the district level, at improving the wellbeing of its members.
Hypertension is a health condition in which the force of the blood against the artery walls is too high. Usually, it is defined as blood pressure above 140/90, and considered severe if the pressure is above 180/120.
Addressing participants at the conference, recently, Dr Okpako Ebruphiyo highlighted age, black race, family history, overweight and sedentary living as risk factors for hypertension and cautioned them against the intake of alcohol and table salt as such ingredients are not only capable of provoking high blood pressure, but could exacerbate its existence in the body.
The medical expert who emphasised the imperative for body relaxation as a measure against stress, called for regular exercise, regular medical checkup as well as intake of less carbohydrate with more vegetables. Referring to hypertension as a silent killer, she warned that a careless attitude towards it would lead to stroke, aneurysm, heart failure, weakened and narrowed blood vessels in kidneys, thickened, narrowed or torn blood vessels in the eyes. Others include metabolic syndrome, trouble with memory or understanding and dementia.
Hypertension is the most common modifiable risk factor for cardiovascular disease, the leading cause of death in both men and women. The prevalence and severity of hypertension rise markedly with age, and blood pressure control becomes more difficult with aging in both genders, particularly in women. According to research, hypertension is less common in women, compared with men, in those younger than 65 years of age, but is more common in elderly (65 years and older) women than men. 
As a primary risk factor for cardiovascular disease, keeping blood pressure under control is vital for preserving health and reducing the risk of these dangerous conditions.
By: Sylvia ThankGod-Amadi
Want Your Marriage To Work?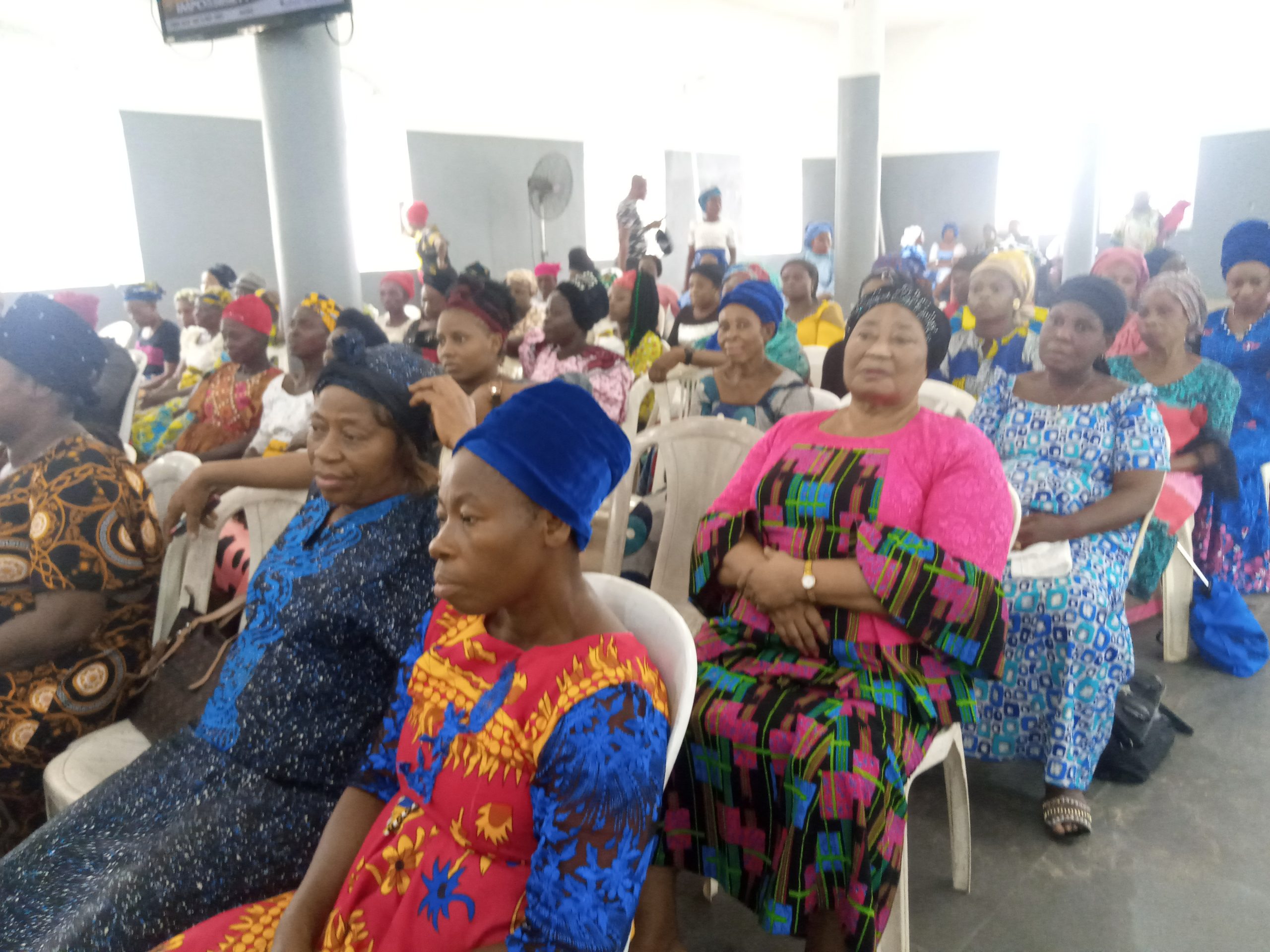 *Secret 1
Everyone you marry has a weakness. Only God does not have a weakness. So if you focus on your spouse's weakness you can't get the best out of his/her strength.
*Secret 2*
Everyone has a dark history. No one is an angel. When you get married or you want to get married, stop digging into someone's past. What matters most is the present life of your partner. Old things have passed away. Forgive and forget. Focus on the present and the future.
Secret 3
Every marriage has its own challenges. Marriage is not a bed of roses. Every good marriage has gone through its own test of blazing fire. True love proves in times of challenges. Fight for your marriage. Make up your mind to stay with your spouse in times of need. Remember the vow: For better for worse. In sickness and in health be there.
Secret 4
Every marriage has different levels of success. Don't compare your marriage with that of any one else. We can never be equal. Some will be far, some behind. To avoid marriage stresses, be patient, work hard and with time your marriage dreams shall come true.
Secret 5
To get married is declaring war. When you get married you must declare war against enemies of marriage. Some enemies of marriage are:
Ignorance, Prayerlessness, Unforgiveness, Third party influence, Stinginess, Stubbornness Lack of love, Rudeness, Laziness, Disrespect, Cheating etc. Be ready to fight to maintain your marriage zone.
Secret 6
There is no perfect marriage. There is no ready – made marriage. Marriage is hard work. Volunteer yourself to work daily on it. Marriage is like a car that needs proper maintenance and proper service. If this is not done it will break down somewhere exposing the owner to danger, or some unhealthy circumstances. Let us not be careless about our marriages.
Secret 7
God cannot give you a complete person you desire. He gives you the person in the form of raw materials in order for you to mold the person into what you desire. This can only be achieved through prayer, love and Patience
Secret 8
Getting married is taking a huge risk. You can not predict what will happen in the future. Situations may change so leave room for adjustments. Husband can lose his good job or you may fail to have babies. All these require you to be prayerful otherwise you might divorce.
Secret 9
Marriage is not a contract. It is permanent. It needs total commitment. Love is the glue that sticks the couple together. Divorce starts in the mind and the devil feeds the mind. Never ever entertain thoughts of getting a divorce. Never threaten your spouse with divorce. Choose to remain married. God hates divorce.
Secret 10
Every marriage has a price to pay. Marriage is like a bank account. It is the money that you deposit that you withdraw. If you don't deposit love, peace and care into your marriage, you are not a candidate for a blissful home.
So today let us pray for our marriages.