Nigeria At 58: The Entertainment Milestone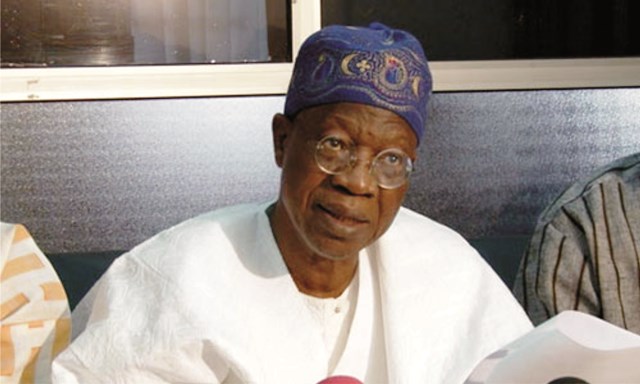 As Nigeria celebrates 58 years of freedom from the shackles of British colonial rule, a retrospective view of the nation's entertainment enclave in the past eventful years of independence reveals a vibrant and dynamic industry that basks in success despite odds.
Since independence on October 1, 1960, the entertainment industry has metamorphosed into a multi-billion naira industry that has contributed immensely to the growth of the country's Gross Domestic Product (GDP), rebranding of the nation's image abroad as well as employment generation.
The unprecedented growth of the industry over the years was made possible by various factors which include, public private participation, government landable policies and programmes, as well as investments and financial grants. One of such policies of the present administration is the granting of pioneer status to the industry and tax rebate for the practitioners and other stakeholders in the industry.
The laudable policy has enabled them to enter into interesting contractual relationships with no restrictive regulatory presence to contend with. The spread of digital technology such as higher level of internet access, increased penetration of smart phones and other social media platforms have ushered in a positive multiplier effect on the various entertainment out lets via-a-vis movie, music comedy, tourism, arts and culture and beauty pageants as well as the hospitality industry.
In the movie sector popularly known as Nolllywood, the growth had been tremendous from the era of late Amaka Igwe's 'Checkmate', one of the most popular television soaps of the 1990s to the advent of the first Nollywood moive "Living in Bondage", movies like "Diamond Ring", "Out of Bound", etc had generated buzz, pushing the actors and actresses into fame and wealth.
As at 2006, the industry realised in amazing N16 billion from record of 50 indigenous movies. The figure represented close to 30 per cent of the N3.5 billion generated from 28 cinemas across the country including movies from Hollywood of America, Bollywood of India Gollywood of Ghana and other countries.
Films like "the Wedding Party" , "A Trip To Jamaica", 'Okafor's Law' 93 Days' and the CEO, all shattered box offices. Nollywood also made great impact in major international film festivals across the globe and attracted investors to the country.
According to the CEO of Iroko TV, Mr Jason Njoku, "the VC backed Video-On-Demand (VOD) plat form for Nollywood movies, "Nollywood can now be mentioned in the same breath as Hollywood and Bollywood producing about 1500 and 2000 films annually.
"Nollywood is the most hard working, brutal and dynamic of industries that Nigeria has spawned. It is an economic miracle that the industry has not only flourished, but grown exponentially, considering the conservative budgets movie producers have to work with as well as antiguated distribution that held the industry back for many years. Today Nigerian movies are ruling the movie world".
In the music sector, the beat goes on as the sector has also become quite successful both economically and structurally. The period of 2004 to 2006 saw the Nigerian music industry explode in the African stage with hits like African Queen', 'Tongolo' and 'Nabaka' by Chocolate City's Jeremiah Jang among others. Some of the hardworking artistes of that period and after wards have become famous and rich through their talents and hardwork.
It was gathered that when M1, one of Nigeria's foremost rappers released M12 he reportedly received a cheque of N2 million from marketers. In 2013 Burna Boy was said to have received close to N10 million for life within a month of its release, while the very successful duo of Peter and Paul of the now defunct P-Square, once told CNN that they made as much as $100,000 per concert in countries outside Nigeria.
Though these kinds of cheques or money are not the flow but they indicate the kind of money that contemporary artistes flow,. The proliferation of these songs and the culture that of flow in them is a force that is irresistible even though we don't understand the meaning of some of them like 'Shoki' Alingo' 'Skelewu, 'Sekeni' and 'Skelemba' etc.
In spite of its short comings such as jaded content, the dismal collection and administration of royalties and piracy, it is undeniable that the Nigerian music has scaled the heights that were only imaginable by prominent acts of the former decade.
The previous artistes only made money from record sales and live shows, but today, the channel has expanded like Magic the present day artistes now make money through social media platforms, endorsements, syne licencing, call, ring back tunes, concerts, tours and other business ventures.
Innovation in technology is a contributory factor to this novel / phenomenon. According to the co-founder of Chocolate City, Yahaya Maikori, "you cannot have selling records as your business model any more, if you do, you are bound to fail, music has become a promotion too. You do the music and get it out there with the intention to build a brand and then make money from related sectors, music is not the end any more, it is more or less the means to an end.
"Previously when you sold records that was the end, presently, the strategy is to put the music out, if it catches, you loverage on the popularity to across sell, so if the people love your music, they will probably like your shoes or patronise the service provider you endorse, music is no longer a property, but a service".
There is a new wave of cultural awareness and positive identification of Nigerians locally and in disapora. These days people even speak Nigerian slangs which was not always the case and there is a resuscitated pride in the Nigerian identify. In 2014 CNN conducted a world wide poll on the 'sexiest accent", and the Nigerian accent ranked 6th. CNN then wrote: "Dignified with just a hint of willful naivette', the deep rich 'ohs' and 'Ehs' of Nigeria bend the English language with out breaking it", kudos to our innovative music stars.
Comedy has also evolved as a profession in Nigeria today, from court jesting to stand up comedy. There is a flourishing humour industry in the country, it is the next thing after Nollywood, the principal explanation being the ubiquitous adulation of such hunour prenures like Alibaba, Basket Mouth, AY, Julius Agwu Klint D' Drunk, Okey Bakasi, I Go Dye, Princess Teju Baby Face, Mr. Ibu Skits etc.
So successful have these humour impressaries become that few will grace a thirty minute event and smile home with millions of naira. They are interestingly in top demand in several countries outside Nigeria, but the situation was hot like that in the 80s. the personalities of the era of clowning, mockery, ridicule and satire were Jagua, Danjuma, Gringory, Baba Sala, Baba Aluwe, Zebrudaya etc. Today the importance of humour in Nigeria is such that a successful comedian is another name for a successful Nigerian elite.
tourism is another money spinning industry in Nigeria attracting about N80 billion annual revenue. The important roles of the tourism sector in the socio economic development of any nation cannot be over emphasised. Although some of the tourist sites in the country are not well developed, because it is operating below capacity, tourism remains the fastest growing industry in Nigeria and globally.
The tourism sector also offers the opportunity to lessen the nation's over dependence on oil revenue, if properly harnessed, as the country boasts of long stretches of exotic beaches, high mountains, well preserved tradition, culture and other enchanting tourist attractions like the slave routes historic artifacts etc.
Over the years, arts and culture had played prominent roles in the nation's economy, there is a close affinity between tourism, arts and culture. The National Council for Arts and culture is developing the Nigerian culture to become the country's income earner. Already it has produced some artifacts under waste to wealth scheme, which has attracted global investment and revenue.
It would be recalled that in 1977 the world converged on Lagos-Nigeria for the World Black Festival of Arts and Culture (FESTAC 77) which was goodtime arts were thriving in the country, a period a lot of revenue was generated for the country as a result of promoting and showcasing the country's rich cultural values, since then, enough has not been done to attract such magnitude of tourists. We need to be proactive instead of paying lip service to the development of the sector because a country that does not preserve its cultural heritage risks losing its identify.
Another interesting aspect of the entertainment industry is beauty pageants which had promoted the culture and tourism potentials of the people and also generated revenue for the country. On the importance of beauty pageants to the economic and socio cultural development of the nation, a Nigerian beauty queen and Zonal Director Miss Commonwealth Pageant Uk, Miss Amaka Oguchi, in a media chat said: "It is quite sad that Nigerians don't understand the impact a beauty queen can make as a spokes person . she can be a strong weapon used to a waken a sleeping giant (tourism). It is not surprising that beauty pageant show case a country's fashion sense which is still geared towards promoting its cultural and tourism values.
Nigeria over the years has gained immensely from several national, regional and interventional beauty pageants won or hosted by the country. Nigeria gained global acclaim and revenue when she produced the first ever black African Miss World Agbani Derego. Since then Nigeria has been identified with beauty pasgcants globally.
It is therefore no gain saying the fact that since indepence in 1960 the entertainment industry has recorded awesome mile stones and remains the eggs that lays the golden goose for the nation. This is evident in the recent report by the price water cropor (PWC) which states that Nigeria entertainment and media industry will grow to $8 billion by 2019.
However it is not yet uhuru for the industry as we still need to exploit the gains from Nigeria's integration into the technology driven global economy.
Jacob Obinna
Nigerian Idol Gets Tougher As Daniel Exits
Last week, contestants on Nigerian Idol took a trip back to their birth year, as they performed their favourite hits from the year they were born. BeyonceAjomiwe opened the night with her rendition of Rihanna's 2004 hit, Unfaithful. DJ Sose commented that her breath control was good, but Seyi Shay felt the song was not the right choice for her. 
Next up was Comfort. Her performance of Christina Aguilera's Beautiful impressed the judges and showcased her continuous growth in the competition. She was, however, advised to work on her vocals and stage presence.
Atela Francis' soulful performance of Bryan Adams' rock classic Please Forgive Me left the judges speechless. When Obi Asika finally spoke, he commented that Francis had just delivered a stadium worthy performance.
Another contestant who left the judges speechless was Faith Jason. His song choice, You Are Not Alone was a tribute to his idol Michael Jackson. DJ Sose exclaimed that he was the full package; combining his voice, skill and stage performance.
Fans favourite, Kingdom followed Francis and Faith Jason performances with a stunning rendition of Toni Braxton's Unbreak my heart. According to him, he chose the song because he read fans' comments, asking him to be expressive and this was his response. Seyi Shay felt that this week's performance was a step up from last week and he had redeemed himself. Obi Asika agreed, saying that Kingdom had arrived and they had all been waiting for him to sing and perform the way he did during the auditions.
Akunna sang LeAnn Rimes' 1997 hit, How Do I Live. Obi Asika commented that like her previous performances, she was great. Emmanuel closed the night with a stellar performance of Seal's Kiss From A Rose. He received a standing ovation from all the judges who praised his vocal ability and stage presence.
For Daniel, it was the end of the road as his journey on Nigerian Idol came to an end. You can vote for your favorite contestants as the power to determine who stays and who leaves is solely in the hands of the viewers. Voting on Nigerian Idol is via the website, mobile site, MyDStv, and MyGOtv apps and via SMS, which is available only in Nigeria.
Why Rivers Rules Nigeria's Entertainment Enclaves
It is no gain saying that Rivers state occupies an enviable position in Nigeria. Apart from being the hub of oil and gas activities in the country and the treasure base of the nation, the state is also the heart beat of the country's entertainment enclave.
      The historic exploits in music, movie, beauty pageants tourism, Arts and culture have attracted a humongous number of foreign and local investors, tourists and all classes of fun lovers to the state. The legendary hospitality, enviable security network, enabling environment and peaceful coexistence have turned the state to a save haven and home away from home for the numerous visitors.
MUSIC: In music, Rivers state boasts of a vibrast music industry that is globally acclaimed its artistes are putting out great music and for a longtime had quite a number of them pushed to national and even global acclaim. Recently Rivers state born award winning music super star, DaminiOgulu popularly known as Burna Boy made Nigeria and Africa proud by winning the highly coveted Global music Album award at the 61st edition of the Grammy awards held in Los Angeles, USA.
       Other Rivers State award winning stars making waves in Nigeria and beyond include Duncan Mighty, Frank D' Nero, Lexy M, Oba Omega, Ajebo Hustlers, Omah Lay, Mercy Chinwo, Mr. 2Kay, Wakonzy, Idahams, Dan Dizzy, Muma Gee, Dr. Barz, Soti (the malaria crooner), Sky B, Bukwild-Da Ikwerre man and Deinbofa Nana Okoto (aka Korkormikor) among others.
Movie: Rivers state is also known for producing leading actors and actresses in Nollywood whose achievements in the make belief industry have attracted global attention with various local and international awards to show for their exploits in the industry. Some of these stars are brand ambassador to multinational companies and organisations.
    Rivers state born beauty queen and organizer of the Miss Earth beauty contest Ibinabo Fiberesima was one time National president of the Actors Guild of Nigeria (AGN) under her watch, the umbrella body of actors and actress in Nigeria recorded unprecedented achievements and members enjoyed an open door policy and sense of belonging.
  Other A-List stars in Nollywood who are from Rivers state include: Sam Dede, Columbus Irosoanga, Gentle Jack, Walta Anga, Alaso Wariboko, Late J.T. Tom West and Tonto Dike, as well as Monalisa Chinda, Maurine Ihua and Ada Eme.
     These veterans have contributed in taking Nollywood to the next level of greatness and global recognition and have also generated revenue to the country amongst other achievements.
Comedy: The Rivers state entertainment landscape also includes the comedy clan. The state also parades veteran comedians who call the shots in the comedy industry in Nigeria. Among the humour merchants of Rivers state origin who have achieved legendary milestones through their hilarious joke are: Julius Agwu, Dan D' Humerus, Angel D' laugh, Prince Hezekiah the Rugged Pastor and a host of others.
TOURISM: This is another entertainment sector where Rivers state has recorded enviable history in terms of tourist attractions. Some of the historic site that abound in the state at second to non in the country. Some of the famous tourist attractions include the beaches such as Ifoko beach, Kono beach, Port Harcourt tourist beach and Finima beach etc.
      There are other tourist favourites, like the Port Harcourt Zoological Garden Port Harcourt, Port Harcourt pleasure park, World class hotels, cinema houses, amusement park and several other locations for relaxation and sight seeing.
Arts/Culture: Arts and culture play complimentary role to the tourism sector in the state as an entertainment outlet. The national museum in the state contains artifacts related to the various ethnic groups in the state including bronze, pottery, masks, historic household equipments, old currencies etc.
    The Rivers state cultural centre is a famous tourist attraction that serves to educate visitors on the rich cultural diversity of the state, there is a theatre, a stage and auditorium for live performance of cultural dance and plays which holds a huge attraction for tourists.
Nightlife: Nightlife Is Another area Rivers state stands out, Apart from Lagos, Rivers state is the state to beat in terms if quality, undiluted entertainment. Before the advent of covid 19 pandemic and Government restrictive policies, the state used to bubble from sdusk to dawn with wining, dining and dancing amid fun, glitz, glamour and razzmatazz.
  Though the covid 19 saga has whittled down the enthusiasm of fun seekers, night crawlers and clubbers, the entertainment industry still bounces ahead. Before now, in virtually all major street in the Garden City, you find drinking spots and other hangouts with Naija Jams blaring from giant speakers from 8:00pm and some time till dawn.
      It is difficult to tell which is a night club in this city because these drinking parlours and hangouts operate as night clubs even some restaurants and carwash do too. Girls of easy virtues in the state charge thrice the amount any of their colleagues in other states charge, because in Port Harcourt, girls are in class of their own.
    A typical night life in the garden city starts fun lovers and their partners start storming the cinemas, some of the popular ones are Silverbird cinema's, Genesis Deluxe cinema, film one at Port Harcourt shopping mall, Port Harcourt pleasure park cinema etc, from the movies houses to bars and eateries and eventually end up at the nightclubs to listen to Dee Jays (DJs) performing live and dishing out the latest club bangers.
    Most of these nightclubs are located at the GRA phase 2 axis of the city and other parts of the metropolis they include: MendianOgoyi place, Tombis a street, GRA Phase 2. Edizwinebar, Emeyal street, GRA phase 2, platinum, Hotel Presidential GRA phase 2 Casablanca nightclub and Karokee, GRA phase 2 others are the Grib, William Jumbo street, Liquid lounge and Bar, Onne Road, Morella, Amadi flats Lesuka, Peter Odili Road, The Hub, Odili Road Port Harcourt among others.
    Nightlife in the city has also brought brisk business to those in the fast food and suya business as most times guys and their babes rush out of the clubs to have quick meals. Taxi drivers are also not left out as they hang around these clubs and bars to take passengers home after a night full of fun.
By: Jacob Obinna
Nollywood Veteran Actor, Bruno Iwuoha Bows Out
The news of his death on April 10, 2021, shook Nollywood. His fans and colleagues knew he had a prolonged battle with diabetes, but didn't know the notable Nollywood actor, Bruno Obinna Iwuoha, would bow to the disease, even after a news website had hinted that he was responding to treatment.
Aged 68 and survived by a wife and six children, the remains of the award-winning actor was committed to mother earth this Thursday in his hometown UmunumoUmuanunu in Ehime Mbano Local Council of Imo State.
In a condolence message, President of the Actors Guild of Nigeria (AGN), Ejezie Emeka Rollas commiserated with the immediate family members, friends and fans and prayed, "God would comfort them at this moment of grief."
Rollas described Iwuoha as a "dependable actor and committed practitioner who will be surely missed." A gifted actor who acts with credulity and mien, Iwuoha hit the right note and became a household name when he interpreted delightfully, the role of a catholic priest in the award winning flick, Sins of the Flesh, which starred Africa's best ChiomaChukwukaAkpotha in a lead role. It was his deep and inimitable interpretation of the role that got the jury of the African Movie Academy Award (AMAA) to unanimously declare him the best supporting actor in a leading role.
For Bruno Iwuoha, that award, which he received personally at the 2007 edition of the AMAA held in Yenegoa, Bayelsa State capital, was confirmation of a dream fulfilled. Right from when he joined in a little over two decades ago, Bruno had always wished that in no time he would emerge a constant visitor in most homes. And true to expectation, that confirmation came and it came in no time.
Though Uncle Bruno, as younger colleagues roundly call him, confessed that he grew up with a healthy appetite for acting, he never imagined that acting would become something of a full time job for him. Until he passed on this April, his life story took a different dimension. Not only did the grey haired actor cut a swath among the industry's recognisable faces, he was roundly regarded as one of the good men of the movie because of the streak of successes he recorded as an actor.
But Iwuoha didn't walk into acting just for the fun of it. The last time he spoke to this reporter, Uncle B as he is also called, revealed that he had a flair for acting and was at a time head of his school dramatic and literary society. It was there that he first struck his acting stuff.
But he didn't continue after school. Young Iwuoha wasn't convinced then that acting would put food on his table. So, he made up his mind to do some buying and selling, as well as supplies. Later, he got a steady supply job and became a registered contractor with the National Fertilizer Company.
But even as he bought and sold for profit, something inside of him yearned for some acting on stage and screen. The voice became clearer as days pass. But Iwuoha would not be distracted or so he thought. He continued trading until he bowed to what he said was the 'superior pressure' of the voice within.'
"It was the day that I returned from one of my business trips that I met a letter inviting me for an audition; that was how it started," Iwuoha recalled.
Indeed, it took that decision to honour the audition invitation for Iwuoha's music chair to turn full circle. That day turned out the last day that the actor with a distinctive feature-grey hair bought and sold any commodity. He took to full time acting and confessed then that he is likely not to consider quitting motion picture practice for any other job because of the gains that has come with his involvement in motion picture practice as an actor.
An easy-going personality, Iwuoha's first take in the movie industry was as a supporting actor in Lost Kingdom written by EkennaIgwe and directed by Ndubuisi Oko. From Lost Kingdom, he marched on as producers sought him out each time they wanted a steady and reliable actor who will throw himself to a role once he gets one. Unlike his peers who played same role in every movie, Iwuoha versatility showed when he moved easily from one role to another. If he was not playing a chief in one, he would be playing a devious and or good father or uncle in another and or a priest in yet another. He was soon to be named an all rounder.