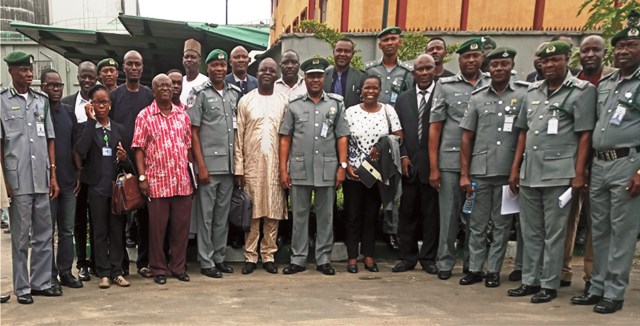 Ahead of the 2019 General elections in the Rivers State, Chairman, Boat owners Association, Tombia, Iwofe Branch, Mr. Minakeisinbo Johnbull, has called on the Navy and the marine police to establish a security post in Minikpiti (Iwofe) waterfront to save lives.
Johnbull said, the establishment of the post would reduce pirate activities along the Tombia, Buguma, Degema and Ogbakiri routes as drivers and passengers are constantly attacked and harassed by the robbers.
He spoke to The Tide yesterday at the Iwofe jetty while condemning series of attacks on drivers by the pirates.
The chairman called for the sanitization of the water routes by the security agencies to make the waterways more navigable for boat operators.
He called for periodic patrol of the routes by Navy and marine police to boost socio-economic activities in the riverine communities, especially the inter-local government trading activities along the coastal areas.
Johnbull also appealed to the management of Nigerian Maritime Administration and Safety Agency (NIMASA) to assist the Association by removing the wreckages in the water that causes accident.
While condemning non-adherence to maritime rules and regulations, Johnbull appealed to companies, NIMASA and the Ministry of Transport to provide life saving gadgets to passengers and boat operators in Iwofe jetty.
He frowned at the total absence of a life support equipment at the jetty to save the lives of passengers, describing it as a sad situation.
The Association chairman also called on state and local governments to assist and provide modern toilet facility for the passengers at Iwofe to ease life and enhance water transport.
The chairman appealed to the operators to desist from reckless driving and comply with the maritime rules and regulations to save lives of passengers.
He noted that, the Association would sanction any driver that plies at odd hours of 7pm to 8pm in the Jetty.
Johnbull who called for community supports and assistance in clearing the Jetty of waste, maintained that the Association has cordial business relationship with Minikpiti (Iwofe) community.