Igwaji Aggah: Festival Like No Other
September 12, 2018, will for a long time remain a date in the socio-cultural history of Egbema ethnic nationality. It is a sure date the people of Aggah community, both at home and in the diaspora, will not forget in a hurry.
Aggah community, the second most populous community in Ogba/Egbema/Ndoni Local Government Area celebrated its popular festival known as Igwaji Aggah, a cultural fiesta with all side attractions, cultural dances, quiz and football competitions witnessed by people from all walks of life.
The cultural carnival has remained a permanent feature in the cultural calendar of Egbema people from generation to generation; dating back to their ancestors whose major occupation was farming and fishing before the advent of oil and gas. Though activities of the hydro-carbon industry may have taken a huge toll on the cultural identity of the people, nevertheless, the festival remains intact, with some innovations to spice its modern trends.
Aggah people, known for hospitality and generosity, have over the years remained the pacesetters in traditional history of the Egbemas. They have been the trail-blazers of the custom and tradition of Egbema cultural heritage far back 300 years ago, when the Egbemas migrated from the Great Benin empire traversing several forests, rivers and creeks to settle in their present location after various civil strifes in the then Benin Kingdom.
The Igwaji Aggah for the past three decades or more has indeed transformed into a tourists destination now witnessed by people from all walks of life, including expatriates and tourists from Italy, Britain, France and other nationals who work and do business with multi-national corporations that operate in ONELGA, the oil and gas hub of the Niger Delta region.
In the last 10 years, what was merely regarded as a local affair has eventually transited to a national/international festivity with partnership from Mobile Telecommunication Network (MTN) Nigeria collaborating with the community's leadership to raise the stake to an enviable height.
This year's edition witnessed an eleven-day programme of activities which commenced with the kick-off of a football tournament comprising males and females on the 2nd and 3rd September, 2018, followed by Orije dance held between 4th and 6th. Mothers from Umudiali village led the procession round the community hitting their guns and praising, singing to the Supreme Being for His blessings and mercies and a successful farming season.
Between 7th and 8th September, was the Oko (Men) day which several age grades had a dancing competition, while the Reggae nite came underway on the 10th. Similarly, on the 11th was Oyoo (Echi-bu Uzor) also known as burn fire nite which signals the awakening of the ancestral spirits and the finals of the community's football match tourney.
The grand finale of the festivity took centre stage on the 12th of September 2018, with Igwaji Uzo Onwa Isaa at the Eze Ihuchukwu square while other ceremonies were held at the community's primary school in which MTN and other organizations featured prominently.
The climax of the fiesta on the 12th September was blessed with showers of the rain, which from historical perspective was symbolic with the Igwaji Aggah festival. It is strongly believed by traditionalists that any Igwaji Aggah festival without rain is incomplete and not acceptable to the gods of the land. The rain, therefore, is seen as a blessing and sign of good and bountiful harvest in the next farming season.
To cap the fiesta, other side attractions included a gala nite/peace carnival, old skool party, free medical services and a thanksgiving/church singing competition held on the 13th and 14th of September, 2018, respectively. Various prizes and awards were given to best performing persons and groups for excellence in different competitions, all sponsored by the MTN.
Speaking on the essence of the festival in his palace, the Ezeali of Aggah, Eze Ignatius Ekezie, said that the Igwaji Aggah is as old as the community itself, tracing it to ancestral generation in which their forefathers celebrated annually on the fourth quarter of the year to thank God and the gods of the land for bountiful harvest and showering indigenes with multiple blessings despite the challenges facing them.
Eze Ekezie explained that the festival has been modernized in line with civilization and technology adding that culture and society are dynamic and Aggah community cannot be left out.
According to him, despite the customary and cultural aspects of the fiesta, major stakeholders like the Nigeria Agip Oil Company (NAOC), MTN Nigeria, among others, usually gave a good account of their social corporate responsibilities during the festival.
He recalled that MTN in particular has partnered with Aggah community's leadership in ensuring that the Igwaji Aggah remains the best of its kind. "By 2019, we shall be celebrating the 10th anniversary of our sustainable relationship and partnership with MTN," he declared.
Indeed, the Igwaji Aggah is special, unique and colourful. It remains a home coming event for all indigenes when families, friends and well-wishers re-unite and project for the future. The 2018 edition had all the trappings of an international carnival.
To many observers, the Igwaji Aggah marks a turning point for the community that was hit by youth restiveness in the days of turbulence in ONELGA.
Some indigenes from other Egbema communities and outsiders commended the community's leadership with Eze Ekezie as the arrow-head for successfully navigating the Aggah community from an era of despondency, desolation and devastation to a regime of peace, unity, prosperity, ecstasy and euphoria.
Chief Ephraim Amadi said it only takes the ingenuity and innovativeness of a good leader to achieve this and appealed to other communities in Egbema and ONELGA to borrow a leaf from Eze Ekezie's example.
Also speaking in the same vein, ONELGA chairman, Hon. Ifeanyi Odili, who was full of praises for the peaceful disposition of the community, noted that the festival has brought various warring groups together and called for its sustenance.
The council chairman further noted that culture plays very vital role in our life as any society that ignores its cultural heritage is doomed.
Odili said Aggah community has remained one of the most peaceful in ONELGA over the years and this was demonstrated before, during and after the festival. "We are, indeed, proud of Aggah and we will never relent in appreciating and encouraging the community."
He urged for a sustainable synergy between the Ezeali, Aggah Council of Chiefs, the CDC and youths for better understanding and development of the community in particular and Egbema clan generally.
The general manager, MTN Eastern Zone, Innocent Etonu, who was honoured with a chieftaincy title as the Omemma I of Aggah, said the company would continue to partner with peaceful communities, adding that as part of their corporate responsibility, the MTN encourages grassroots and human resource development.
Chief Etonu described the Igwaji Aggah as a showpiece of cultural identity promising that MTN would continue to showcase Aggah to the world and the world to Aggah. We have no regrets identifying and partnering with the community," he affirmed.
Dr. Uche Mike Chukwuma, the director-general/chief executive officer of the Rivers State Neighbourhood Watch Agency called for continued peace, security and development. For him, no community achieves something under chaotic and insecure environment. Peace is the bedrock of societal development and any society or community without security, peace and order is bound to collapse."
He charged the youths to remain supportive of government's efforts to develop the area adding that Governor Nyesom Wike loves Egbema people and that is why he appointed an Egbema son to oversee the agency.
Highpoints of the events include cultural dancers, award of prizes to winners of various competitions, coronation of chieftaincy titles to deserving indigenes and stakeholders (including MTN) for community service, sharing of yam tubers to communities and individuals, among others.
While the world looks forward to the 2019 edition of the festival, the CDC chairman of the community, Comrade Ironye Evidence Paddy, said that next year's festival would be exceptional and big with all the trappings of a national fiesta.
Goodluck Ukwe
Addressing Threat Of EIDs In Africa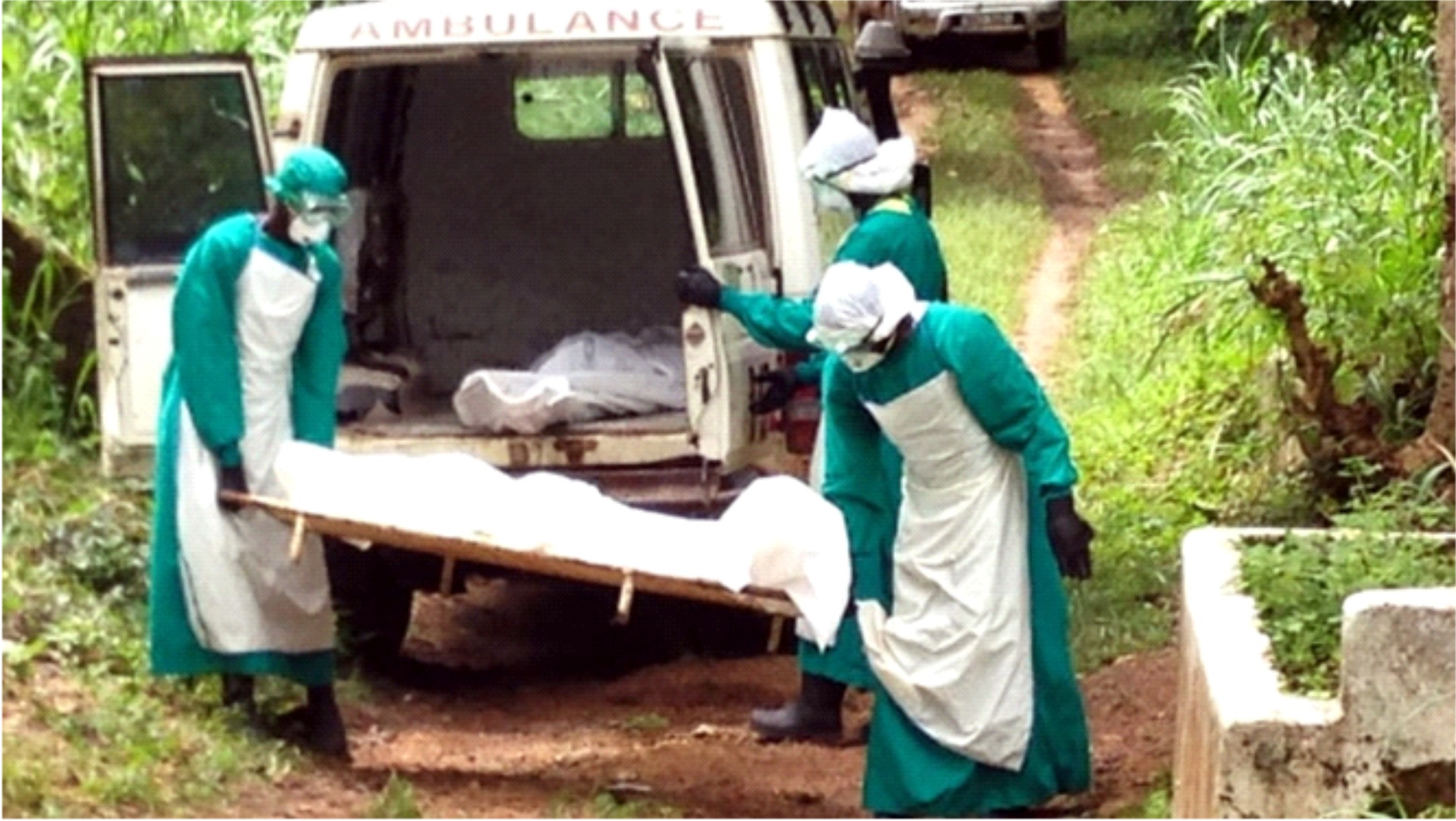 Participants at the just-concluded 5th African Conference on Emerging Infection Diseases and Biosecurity, held in Abuja, agreed that African countries must strengthen their National Public Health Institutes (NPHIs).
They said that strengthening the institutes would enable the countries mitigate infectious disease outbreaks caused by climate change and biological weapons.
They noted that the continent had continued to experience increased cases of Emerging Infectious Diseases (EIDs) like Ebola, Lassa Fever , Yellow Fever, Monkey Pox, Cholera, Bird Flu and Meningitis.
They also noted cases of drug-resistant diseases like Malaria, Tuberculosis and Bacterial pneumonias.
Available statistics indicate that infectious diseases are responsible for about one-quarter of deaths worldwide, causing at least 10 million deaths annually, mainly in the tropical countries.
Experts say that public health plays a leading role in the areas of preparedness and planning to check outbreak of diseases.
In most situations, the public health system would be the first to detect cases and raise  alarm, it would also be at the front line throughout the response.
The Director-General of Nigeria Centre for Disease Control (NCDC), Dr Chikwe Ihekweazu, echoed the need for African countries to combat emerging infectious diseases, through strong NPHIs.
Ihekweazu, who spoke at the conference with the theme: "Climate Change and Conflict: Implication for Emerging Infectious Diseases and Biosecurity in Africa,'' stressed that Africa must mitigate the infectious disease outbreaks caused by climate change and biological weapons.
He stressed the need for a strong surveillance and response system managed by skilled public health experts.
Ihekweazu emphasised that African countries must demonstrate high level of preparedness to check disease outbreaks.
"Early detection through a sensitive surveillance system is required to know when and where the outbreak occurs to limit its spread.
" Most importantly, a coordinated and rapid investigation is required to describe the outbreak and identify interventions," Ihekweazu said.
Prof. Morenike Ukpong-Folayan, in her contribution, noted that Africa had continued to witness devastating consequences of infectious disease transmission such as the Ebola crisis in the Democratic Republic of Congo.
Ukpong-Folayan, who is of the College of Health Sciences, Obafemi Awolowo University,  said to understand and respond to infectious disease transmission dynamics, it would require collective efforts and deployment  of technological advances at Africa's disposal.
She said the transmission patterns were needed for continuous investigation of those complex relationships so that the continent could effectively predict future disease outbreaks.
"The rapid degradation of our environment in the form of deforestation, climate change and accumulation of toxins in water tables and the atmosphere, coupled with rapidly expanding megacities is creating opportunities for EIDs and biosecurity threats in Africa," she added.
Ukpong-Folayan noted that shrinking natural resources was creating human competition for water and grazing, leading to demographic conflicts.
Akin Abayomi, a professor of Medicine and Health Science said that " poor management of waste and unchecked use of chemicals have contributed to the rise of infectious diseases.''
Abayomi who is the principal investigator for Global Emerging Pathogens Treatment Consortium, said: "Whatever we do on the surface of the earth is reflected in the water table that ends up carrying pathogens and heavy metals that are harmful to the body.
"The pressure on water is enormous, when we look at the drying up of the Lake Chad, a source of livelihood for 350 million people in four countries – Nigeria, Niger, Cameroon and Chad, it has increased tension in the region.
"Wherever you have conflicts and insecurity, there is always the opportunity for biosecurity threats."
Making reference to why Ebola spread rapidly in three countries– Liberia, Sierra Leone and Guinea, he listed the reasons to include: "Lack of human resources, economic and financial resources to cope.
"The inaccessibility of remote locations where the disease was on the rise.
"The inexperience of staff to handle the strange disease and the lack of specialised infrastructure for dangerous pathogens.''
An environmentalist, Mr Sunday Ishaku,said that infectious disease was a serious global health problem.
Ishaku said that epidemiological figures have shown that the burden of infectious disease was highest in Africa, especially in sub-Saharan Africa.
He said preparedness was a subset of epidemic management, adding that epidemic preparedness constitutes all the activities that have to be undertaken from the national to the health facility levels to be ready to respond effectively to disease outbreaks.
Ishaku noted: "When all the activities are put together in a plan, then we have an epidemic preparedness and response plan."
Dr Dotun Bobadoye, the chief operating officer, Global Emerging Pathogens Treatment Consortium, said the impact of climate change and conflict in some parts of Africa should not be overlooked because of its huge impact on human beings, animals, crops and the environment.
"We should focus on combine impact of climate change and serious conflict that we are having in different parts of Africa on EIDs and biosecurity.
"Climate change is becoming a big challenge to Africa, especially with an increase in the frequency and intensity of extreme weather event.
"We are experiencing drought in parts of the continent ; in Nigeria, desertification is moving southwards with 350 hectares lost to desertification annually.
"Lake Chad, which used to be a source of water supply to about 30 million people, is drying up and we have lost 90 per cent of its water content within the last three decades. "This is having a serious impact on biosecurity.
"With the loss of such huge water volume, we have rebel groups rising up and killing thousands of people.''
Bobadoye disclosed that the consortium, through the help of the Canadian Government and the Lagos State Government, had begun the construction of a biological laboratory in Lagos, where sensitive biological materials would be kept from getting into the wrong hands.
"We are collaborating with Lagos State Government to build a biosecurity laboratory, where highly pathogenic biological materials will be kept so that they do not get to the wrong hands.
" It is sited in Lagos State and donated by the Canadian Government, it will start operation soon," Bobadoye said.
As suggested by experts, African countries should strengthen their public health institutes in order to beef up their preparedness to check outbreak of diseases.
Abujah writes for the News Agency of Nigeria.
Racheal Abujah
Towards Improved Children Protection Services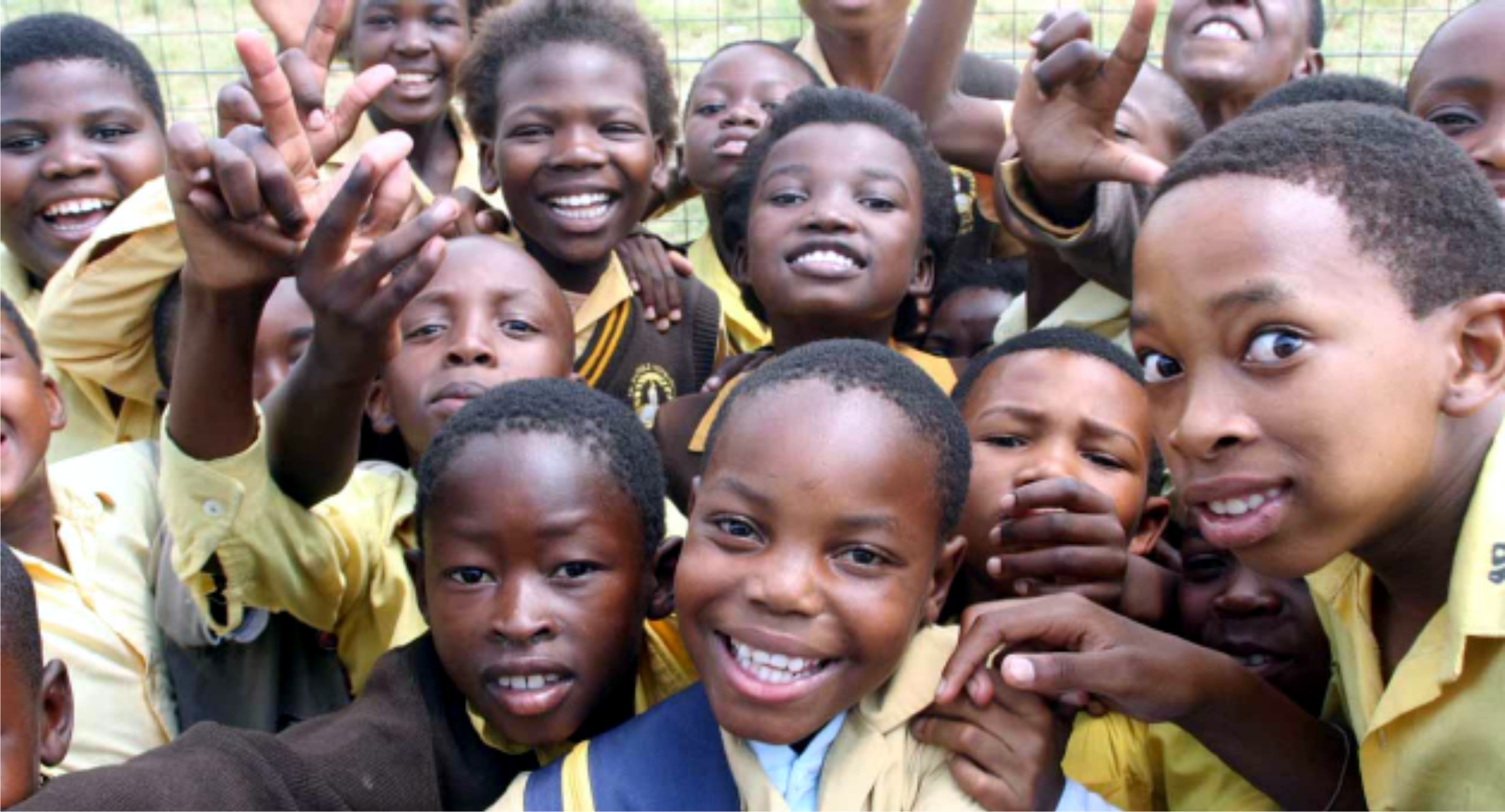 According to the United Nations Children's Fund (UNICEF), abuse or violence in all its forms is a daily reality for many Nigerian children and only a fraction ever receive help.
The National Child Welfare Policy of 1989 defines a child in Nigeria as anybody who is 12 years or below; however, a draft decree put into law now sets the age of the child in Nigeria as 18 years or below.
Violence Against Children (VAC) is defined as constituting all forms of physical and/or emotional ill-treatment, sexual abuse, neglect, negligence, exploitation or for commercial purposes of which result poses harm to a child's health, survival or development.
It takes different forms, including physical, psychological and sexual; often times, it also takes the shape of disciplinary measures. In recent times, children are even used as human bombs and in any combat or non-combat roles in the conflict in north-east Nigeria.
Studies also show that six out of every 10 children experience some form of violence, one in four girls and 10 per cent of boys have been victims of sexual violence. Often times, the children who reported violence receive little or no form of support. In all of these, the physical, mental, social and even economic burden of VAC is enormous.
Identifying the huge consequences of VAC, world leaders in 2015 made a commitment to end all forms of violence against children by 2030, as part of the Sustainable Development Goals (SDGs).
In Nigeria, President Muhammadu Buhari launched the same campaign tagged "End Violence Against Children by 2030,'' on Tuesday, Oct. 25, 2016.
Following the launch and with increasing incidence of different forms of VAC, including rape, trafficking, Female Genital Mutilation/Cutting (FGM/C), there have also been various clamours to end VAC in the country, of which requires a holistic approach.
A study by UNICEF, the first of its kind in Nigeria, shows that  about half of Nigerian children reported some form of physical violence by a parent, adult relative, community member or intimate partner prior to attaining the age of 18.
The studies, "A Financial Benchmark for Child Protection, Nigeria Study, Volume 1'' and "The Economic Burden of Violence Against Children'' were based on data gathered from 2014 to 2016 and the survey done in 2018.
The study on the Economic burden of VAC, reveals the cumulative loss of earnings as a result of productivity losses across diûerent types of violence against children to be N967 billion ($6.1 billion), accounting for 1.07 per cent  of Nigeria's Gross Domestic Product (GDP).
This amplifies the urgency to act on reducing or outright stopping of VAC. However, achieving this will involve increasing efforts on Child Protection Services; efforts that will include awareness on prevention strategies, the implications of VAC and the consequent penalties as even cheaper options.
Ms Juliane Koenlg of UNICEF, Abuja, said that the most important thing is still to increase the awareness on the prevalence of violence against children in Nigeria which is high.
"It is a huge problem, especially on its impact on health and economy in Nigeria; the child needs protection. "If we look at child protection services, we are looking at preventive.''
"It also has consequences on the educational attainment which we have seen in economic growth productivity loss due this consequence.
"Nearly N1 billion is lost due to creativity loss, while N1.4 trillion is lost to VAC.''
A child rights advocate, Ms Ifeoma Ibe, says governments must be committed to reducing VAC in Nigeria.
According to her, at the economic Community of West African States (ECOWAS) First Ladies Forum in October 2017, the 15 member states, of which Nigeria is among, agreed to  adopt a range of measures to protect children from violence, abuse and exploitation.
"We must strengthen our national child protection systems to prevent and respond to violence, abuse and exploitation against children."
Lending her voice, Rachel Harvey, Regional Adviser of Child Protection, UNICEF, had at the launch of the campaign to end VAC by 2030 in 2016, said that the Federal Government must adopt proactive measures against violence through quality services.
According to her, child protection services must be staffed by trained professionals to help children recover from their experiences.
"Also, perpetrators should be held accountable for their actions by strengthening the capacity of the justice sector. Children and the general public must know that violence against children is unacceptable and know where to seek help when they become victims,'' she said.
Shedding more light on the problem, Harvey said: "The Nigeria Violence Against Children Survey found that adults who have suffered violence as children, are much more likely to perpetrate intimate partner violence.
"Failure to end VAC also impacts the country as a whole; it leads to substantial economic losses and constrains development. Ending VAC has been linked to sustainable growth not only by the international community, but through the adoption of the Sustainable Development Goals.
According to her, it involves religious leaders, NGOs and the media as they have fundamental role in breaking the culture of silence on violence that children suffered.
Aside from the efforts of governments and what the laws stipulate, many stakeholders believe that VAC can be stemmed right from the homes.
This is especially as the National Child Welfare Policy of 1989 specifies that "parents and the society at large, are under an obligation to provide their children with proper education and to protect them from exploitation arising from early marriage, employment and their negative influence that infringe on their rights''.
A child protection specialist with UNICEF, Mrs Sharon Oladiji, agrees that Nigeria has many laws protecting children in the country, but the laws are not adequately implemented.
She calls for the creation of family courts vested with jurisdiction to hear cases that would help protect the child and prevent trafficking.
"We have good laws, but what we have suffered is implementation; government should also provide the establishment of voluntary homes to take care of children that are suffering,'' she said.
She tasked parents on their responsibilities of proper upbringing of children in order to reduce the rate of child rights violation in Nigeria.
"If a child is well brought up, issues of molestation and abuse will not occur. "When you raise a child well he goes out to become a good person, when a child has problems in the home he goes out and demonstrates it,'' she says.
Also, Mrs Eliana Martins, of the Federation of Women Lawyers (FIDA) Nigeria, Lagos State branch, believes that parents have critical roles in reducing VAC through the proper upbringing of their children and wards.
"Instilling good morals in the upbringing of children will help to mould a child's personality for a more responsible adulthood. If you teach your children good values, definitely they will imbibe these values as they grow up and the women, especially have to rise up to this task.
Mr Denis Onoise, a child protection specialist, UNICEF, reiterated the need for "Call to Action'' by governments and stakeholders to add child protection budget line to national chart of accounts.
He said that based on studies, currently, only 14 per cent of child protection expenditure in Nigeria was devoted to critical prevention services.
According to him, there is also need to formalise an End VAC National Act Plan and establish VAC helpline.
"These will improve the delivery of child protection services across the country,'' Onoise said.
Ihechu is of the News Agency of Nigeria.
Vivian Ihechu
Insecurity, Traditional Rulers And Community Policing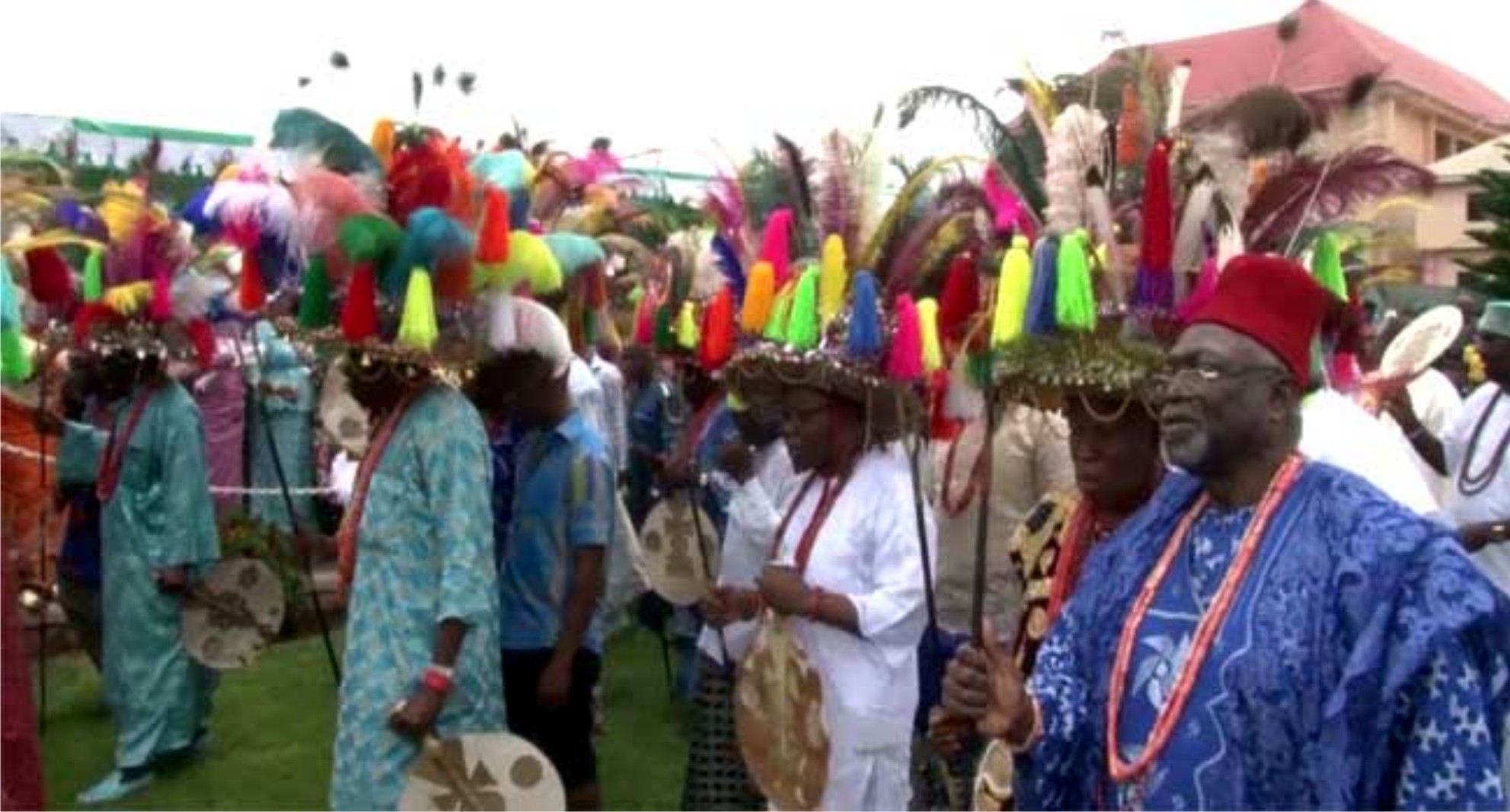 The hue and cry about insecurity in Nigeria reached an alarming crescendo when the daughter of Afenifere's leader, Reuben Fasoranti, Olufunke Olakunrin was killed by suspected herdsmen at Ore junction, Ondo State on July 12.
The ensuing reactions were charged, emotional and combustible.
President Muhammadu Buhari swiftly offered a soothing response; he directly commiserated with Fasoranti and reassured Nigerians of Federal Government's commitment to the protection of lives and property.
In the aftermath of Olakunrin's death, alongside other incidents of killings, the Pan-Yoruba socio-political organisation, Afenifere, ordered  killer herdsmen to leave South-West now or face serious confrontation. The organisation said that a lot of people had been killed due to the activities of killer herdsmen between 2015 and 2019.
An Afenifere chieftain, Chief Ayo Adebanjo, said the quit order was because of the killing of Olakunrin.
Determined to assuage feelings and find lasting solutions to the reoccurring security challenges, Buhari directed the Vice President, Prof. Yemi Osinbajo, to confer with traditional rulers and get their input  vis- a-vis adopting community policing.
Consequently, on July 20, Osinbajo held separate consultations with the Akarigbo of Remoland, Oba Babatunde Ajayi, and the Awujale of Ijebu Kingdom, Oba Sikiru Adetona, all Ogun  monarchs.
Osinbajo was accompanied to Ajayi's palace by Governor Dapo Abiodun of Ogun.
"As you know, there are many significant security concerns all over the country, and there are concerns also in the South-West. So, I am here on the instruction of the president to consult with the traditional ruler, the governor and others on what to do to beef up security and to generally improve the security architecture.
"Of course, you know that Kabiyesi is not just a traditional ruler, but a very important part of the government. That is why we are here; to talk to him and agree on few modalities for beefing up security; and ensuring that we are fully conscious of all that is going on, just to be sure that peace and security reigns here and across the country.''
Osinbajo expressed optimism that by God's grace, Nigeria would overcome all its problems and set itself on the path of peace and prosperity. The vice president, who also visited the palace of the Awujale of Sagamu, said the monarch was one of the most important voices in the South-West.
He said they had discussed on the important steps to take in order to improve the security architecture generally. According to him, the monarch has given a lot of insight; his own views, on what needs to be done, how to go about it, and what has been done already.
"But very importantly, he showed his commitment to ensure that there is peace and security, and that everybody lives in peace with one another and maintains the highest level of security.
"We are consulting with many of the traditional rulers across the country, but there are concerns in the South-West now. The president has spoken about the role of traditional rulers in maintaining peace and security in their own localities. As we know, they are the closest to the grassroots; the closest to their communities.
"One of the critical things we expect from our community policing efforts is some integration between the traditional rulers, the community and the police; and efforts they are making to improve intelligence; and we need to understand what is going on.
"We need to know who is where, and what exactly is happening all around, so they can be transmitted to the more formal security agencies, such as the police and the army, depending on where and what the situation is," he said.
In the same vein, Osinbajo, on July 23, met with Osun monarchs at Osun Government House, Osogbo. The vice president, after the meeting, said that community policing was one of the methods that may be adopted to improve security.
In his contribution, Osun Governor, Gboyega  Oyetola, who was represented by his Deputy, Mr Benedict Alabi,  applauded the Federal Government's efforts in nipping the security challenges in the state in the bud.
"On behalf of the government and people of the state, we appreciate President Buhari's administration for being pro-active and for showing interest in the security of our people in the state and in the South-West,'' he said.
Buhari also held a consultative meeting with South-West Obas on July 31 at the Presidential Villa. Buhari said that the vice president had already begun consultations with some Obas and he had been receiving feedbacks and observations.
He said that the consultations were important because traditional rulers formed a critical part of governance structures, especially in their respective communities, where they felt the pulse of the people being the closest to the populace.
The president said that the dynamics for safeguarding security kept changing and stressed the need to adopt modern, technological and people-centred methods in achieving the goals. Buhari said that as the traditional authorities in their communities, government and the security agencies would be relying on them to monitor the communities. The president also announced other measures government intended to adopt to tackle security challenges.
"Some of these interventions include an expedited commencement of community policing, a robust revamping of police intelligence gathering capacity and the significant boosting of the number of security personnel in our local communities.
"This, in specific terms, will include recruiting a lot more police officers and doing so right from their local government areas, where they would then be stationed in the best practice of community policing.
"Working with the state governments also, we intend to beef up the equipping of the police force with advanced technology and equipment that can facilitate the work of the security agencies.
"I will be issuing directives to the appropriate federal authorities to speedily approve licensing for states requesting the use of drones to monitor forests and other criminal hideouts.
"We also intend to install CCTVs on highways and other strategic locations, so that activities in some of these hidden places can be exposed, more effectively monitored and open to actionable review.
" We will equally continue to bring in our military when needed to complement the work of the police, including possible deployment of troops on certain highways on a temporary basis, and the use of the Air Force assets to bomb hideouts where criminals are located,'' he said.
On his part, the Ooni of Ife, Oba Adeyeye Ogunwusi, who spoke on behalf of the Obas, said that the president had agreed to fast-track the monitoring of the forests in the region with the use of technology such as drones. He said that policemen and officers would be recruited among people born and living in the various communities in the region.
"We can use that strategy to avert tension going on now in the South-West," he said.
Deserving no less attention was the recent kidnap of a pastor of the Redeemed Christian Church of God (RCCG) and four others, along Lagos-Ibadan Expressway, and the  killing of a Catholic priest, Rev. Fr. Paul Offu along Ihe-Agbudu Road in Awgu Local Government Area of Enugu State. The incidences, among others, buttress the call for drastic and effective measures to be adopted to tackle insecurity across the country.
Undoubtedly, bringing traditional rulers into the security architecture will enhance intelligence gathering and effective community policing that will reasonably address the nation's security concerns.
Okoronkwo, writes for the News Agency of Nigeria (NAN).
Chijioke Okoronkwo