2019 Is Sure For Gov Wike – Hon Eke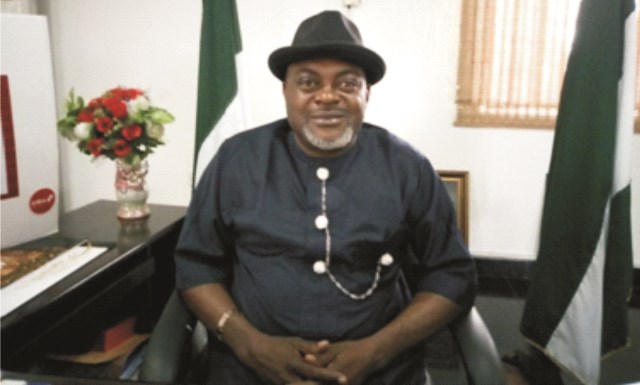 As preparations for the 2019 general elections gather momentum, amidst alignment and re-alignment of political forces, the ruling Peoples Democratic Party (PDP) in Rivers State believes that in the race for the Brick House, nothing can change the status quo.
In this exclusive interview with the Acting Political Editor, Soibi Max-Alalibo, the Chairman of Obio/Akpor Local Government Area, Hon. Solomon Abel Eke reveals why Rivers State is a no-go-area for the opposition, and many more.
How does it feel like being the Chairman?
For me, it's a call to service. Ascending to this high position of Executive Chairman of Obio/Akpor LGA is guided by my sense of responsibility to the people of Obio/akpor LGA. So, I see it as a call to serve. And with humility and due respect, I owe everything to God, and the good people of Obio/Akpor LGA. We need to make our place better; we do not have another LGA. God brought us here, and I know it's for a reason.
What would you say are your targets as Chairman?
I have always said that this is a government of continuum. It started from where Nyesom Wike started from 1999 to 2006. Then, from Timothy Nsirim, under whom I served as Vice Chairman, up to 2014. As a former VC of the Council, I know where we stopped; I also know some of the things we had in mind to do. These are the things I'm tackling head-on. For instance, since we broke out of Port Harcourt City Local Government, Obio/Akpor does not have a library. Currently, we have a suitable land for it. So, I've made necessary arrangement to embark on it. It will be among projects to be commissioned in my first 100 days in office. We also do not have a sports centre. So we've decided to build a sports centre for the people of the LGA. We do not have a cemetery. This will also be provided. And, considering that Obio/Akpor is still developing, with people migrating to the LGA almost daily, we also need to make provision for absorbing the influx of people to avoid unnecessary congestion of our roads, and in order to create sanity on our roads, we're building more parks for cars. If you live in Obio/Akpor you'll know that road congestion has been a key issue. We've already created some parks, but we shall still come up with more modern enclosed parks like we see in advanced countries, to be commissioned within our 100 days in office. Within the first 100 days too, we are going to institute a green culture: we'll plant flowers and trees at strategic places in the LGA, such as roundabouts and parks to beautify them. This will be done through the Parks and Garden Committee. We also have in our agenda, a deliberate and planned step to sanitise, secure and develop Obio/Akpor.
In sanitising Obio/Akpor, we want to make sure that cleanliness is maintained. To ensure this, we have commenced fencing some of the key markets on major roads, such as the Oil Mill market. We'll also do same for the market at Rumuokoro Roundabout, and any other place such markets are found. This is to ensure that those who sell are cordoned off the major roads on which they have hitherto caused nuisance.
We will also provide a health insurance scheme for everybody in Obio/Akpor. They include indigenes, those who live in and do business in the LGA. With just a token of N4,000.00 (for men) and N5,000.00 (for women within reproductive age) for registration in the scheme, bills from people's health challenges will be catered for by the LGA.
The amount for registration for women within reproductive age is higher because some of them may require caesarean section that would require more money. But it will be done with no additional cost to the patient. The LGC will foot the bill.
Again, we have commenced the training of our youth in various skills to either make them employable, or turn them to entrepreneurs knowing that Obio/Akpor is a viable LGA that is developing at a fast pace. For this purpose, we are training our youth in such skills as pipeline welding, soap making, hair dressing, etc. As the popular saying goes, "an idle mind is the devil's workshop", we do not want our youths to be idle, so they cannot easily be tempted to go into social vices.
Any challenges so far?
There're indeed challenges. But such challenges are not insurmountable. Most of the challenges we face now are the result of people being used to doing things in a given way, and so find it difficult to change to a better way. For instance, markets are provided for traders to sell their wares in them. But these traders prefer to sell on the roads, thereby constituting nuisance. So, when we now tell them to go into the market to sell, they go to the streets to protest. We have decided to take steps to talk to them in order to convince them that beyond the need for them to sell in the markets, they also endanger their lives by selling on major roads. As we do the talking, we are also taking precautionary measures to gradually send them to the market.
What would you say are the chances of PDP in Rivers State in the 2019 governorship election?
The truth is that in Rivers State, there is no rivalry to the fact that PDP is a household name. Governor (Nyesom) Wike has done so much that virtually all parts of the State have something to thank the government for. His projects are far reaching. Beyond this, he has a listening ear. It is for the same reason he has ensured that the third tier of governance, which is the Local Government, is resuscitated to enhance governance by bringing it down to the people. Rivers People are very comfortable with the PDP-led Government, so there's no way they can give room for APC, which has already failed Nigeria at the centre People are wiser now, they can compare the hardship caused by the APC-led Nigerian Government, and so nobody can come and deceive Rivers People to the point of not voting for PDP in 2019 in Rivers State.
In his first three years in office, Wike commissioned projects every day for over a month. There is no Government in Nigeria that achieved such feat, at least not in this present dispensation. And, the good thing about these projects is that one way or another, they touch the lives of the people positively. So, having done this much within three years, it is obvious that Rivers people will support the Governor to do more in delivering more dividends of democracy to them.
What is your advice to the people of Obio/Akpor, Your co-chairmen in the State, and Rivers people?
My advice for the people of Obio/Akpor, who voted me into power, is for them to have faith in me. I can only urge them to follow my leadership path for which they voted for me, promising them that I will not lead them astray. I am making sure that I carry on with the development pattern set from the tenure of the Governor when he was Chairman.
To my Co-Chairmen, I urge them to toe the line of the Governor in developing their LGAs by executing projects that will touch the lives of their people directly, because it is the only way to live up to the expectation of the people and our "Mr. Project".
To Rivers people, I can only say that everybody needs a good life, and the Governor is creating the enabling environment, so, let's support him. Let us not be deceived by these "money bags". Since three years they have been in power at the national level, they've not brought any development to Rivers State. But the PDP Government in Rivers State has been doing a lot because they are answerable to our people: communities that do not have roads, they cry out to the Governor and he provides for them in good time. He promises and fulfills his promises. There are so many things. The essential thing is that anything identified as the problem of the people and brought to his knowledge, he takes care of it. He has a listening ear, and this is what we demand of our leaders. Let us therefore come out fully to support him and resist any attempt to compromise this position because at the end of the day, if you sell yourself for peanuts, you'll suffer for it.

Soibi Max-Alalibo
…Urges Ondo Gov To Shelve N2bn Gov's Lodge Project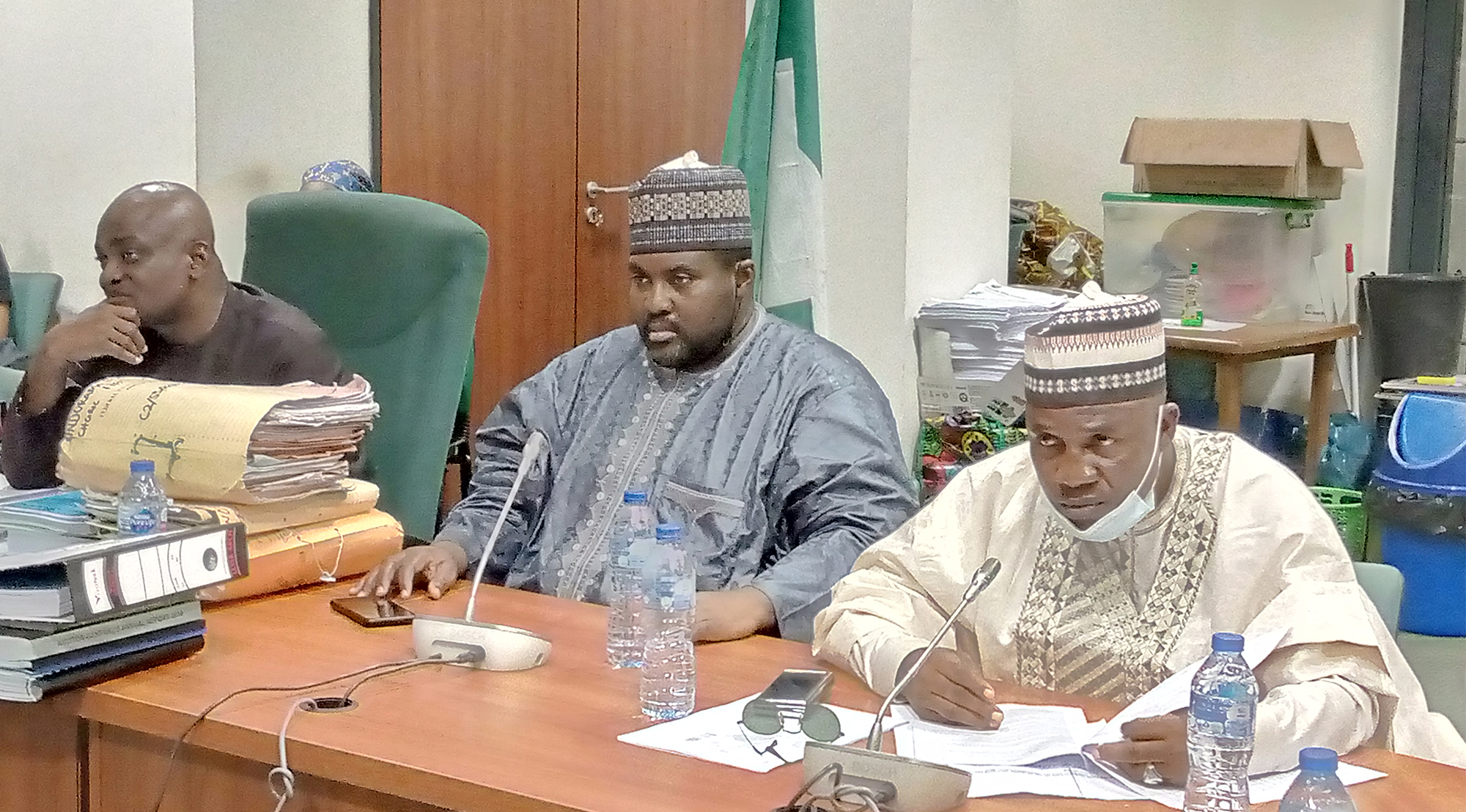 The Peoples Democratic Party (PDP) has advised the Ondo State government  to shelve its plans to build a new governor's lodge at the cost of N2 billion in the interest of the state.
Mr Fatai Adams, the state PDP Chairman said this when he spoke with newsmen at the state party secretariat in Akure, yesterday.
Adams expressed concern over mass resignation of doctors in the state due to poor remuneration.
"We are seriously alarmed by the unfortunate resignation of over 109 doctors from the state public service over the inability of the government to pay their due salaries and hazard allowances as at when due.
"I'm sure you will all recall that Ondo State was the destination for medical tourism in the South West because of the first class service delivery found here under the PDP administration.
"According to the Nigerian Medical Association records, no medical house officer has been employed by the state government since 2019, a situation that is responsible for the poor services rendered in the hospitals.
"The present administration has a backlog of unpaid salaries of workers, it is proposing to build a N2 billion new governor's lodge in Akure. This is not only ridiculous but the surest evidence that the government has completely lost direction," he said.
Adams added" "Dr Olusegun Mimiko, Oluwarotimi Akeredeolu's predecessor built a very befitting governor's Lodge in 2013, a few years before Akeredolu assumed the reins of government.
"To spend N2 billion of tax payers money on another lodge at this time is the height of callousness and wastefulness," he said.
Senators Rate 9th National Assembly High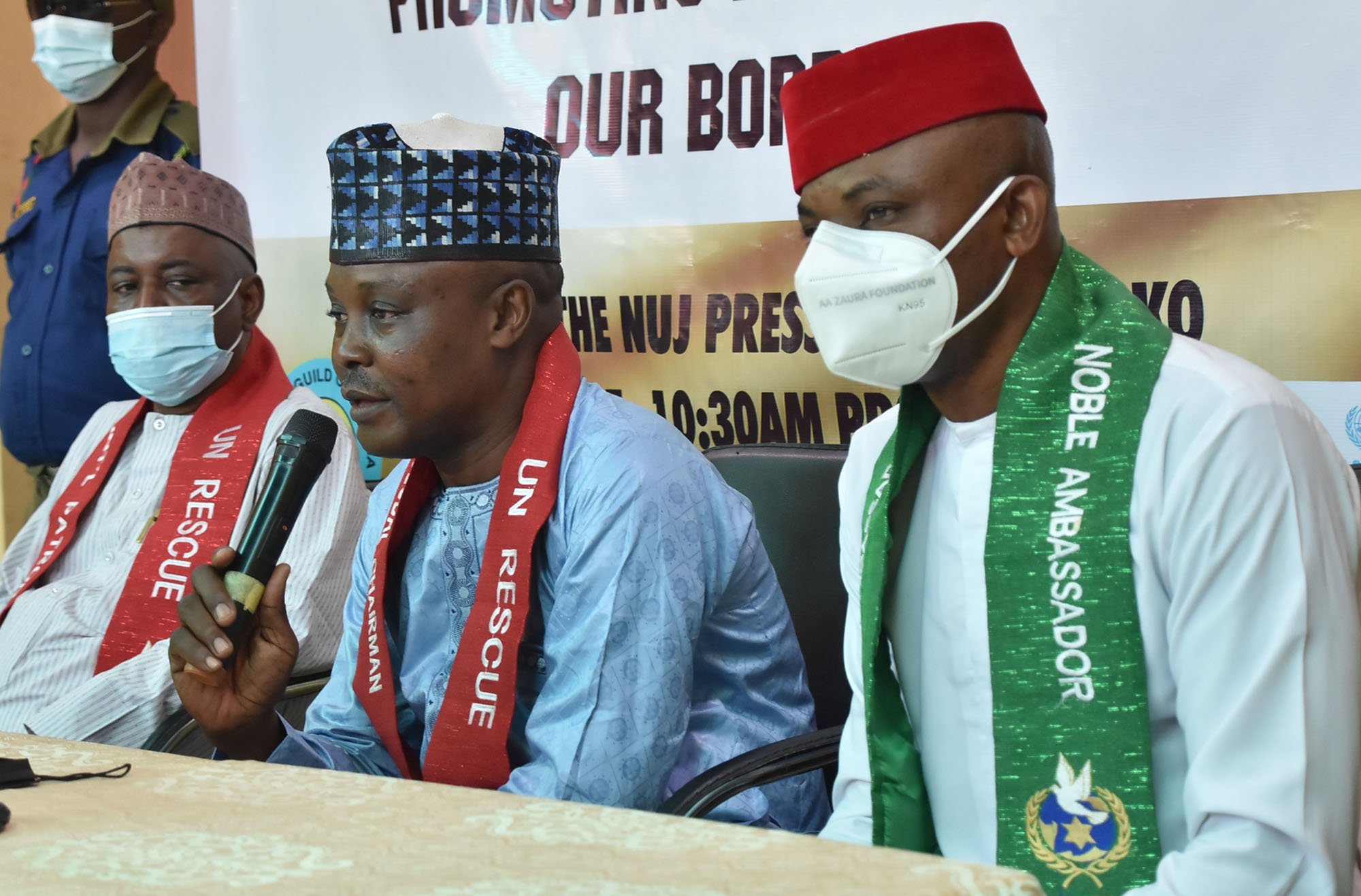 Senators on Wednesday at plenary commended the 9th National Assembly at the mid-term assessment of its performance in the last two years.
The lawmakers, who spoke during a special session to mark the second year anniversary of the 9th Senate, commended the various legislative interventions of the National Assembly, especially on security, economy and governance.
The lawmakers, who spoke included the Senate Leader, Yahaya Abdullahi (APC-Kebbi); Deputy Leader, Ajayi Boroffice (APC-Ondo); Deputy Whip, Aliyu Sabi (APC-Niger), and Adamu Aliero (APC-Kebbi).
Others were Yahaya Oloriegbe (APC-Kwara); Gabriel Suswam (PDP-Benue); Chukwuka Utazi (PDP-Enugu); Solomon Adeola (APC-Lagos), Olubunmi Adetumbi (APC,-Ekiti), Ibikunle Amosun (APC-Ogun), and Suleiman Umar (APC-Kwara).
The rest were Biobarakuma Degi-Eremienyo (APC-Bayelsa); Nicholas Tofowomo (PDP-Ondo); Istifanus Gyang (PDP-Plateau); Sam Egwu (PDP-Ebonyi); Teslim Folarin (APC-Oyo); Nora Daduut (APC-Plateau); Jibrin Isah (APC-Kogi); Abdullahi Adamu (APC-Nasarawa), and Francis Fadahunsi (PDP-Osun), amongst others.
Senate President, Ahmad Lawan, in a speech delivered at the special session, said 742 bills were introduced by the ninth Senate in the last two years.
According to him, out of the total number of bills introduced during the two sessions of the Assembly, 58 have been passed, while 355 bills have gone through first reading.
Contributing, Senate Leader, Yahaya Abdullahi, said the realignment carried out on the budget cycle by the National Assembly was to insulate businesses and the economy from going into recession.
Deputy Whip, Sen. Aliyu Sabi, said: "As we celebrate two years, we are guided by the legislative agenda.
"The unity of purpose which we have worked for, has enabled us to achieve those great strides.
"The Production Sharing Contract (PSC) is a testimony on how the National Assembly has been able to work in unity in the interest of the nation.
"We need to work together to find common grounds to problems that beset the country," Abdullahi said.
In his own remark, Sen. Garbriel Suswam, said: "Inspite of challenges and shortcomings, the 9th Assembly had taken major steps to achieve some of its legislative agenda."
He said that the executive has been intransigent in implementing the resolution of the National Assembly.
He appealed to the Senate President to ensure that the Electoral Bill presently before the National Assembly was passed transparently, while accommodating provisions for the use of electronic card readers and electronic transmission of results during elections.
Senator Chukwuka Utazi, on his own part, described Executive-Legislative relations under the ninth Assembly as a good one.
The lawmaker, who called for the introduction of State Police, to curb rising insecurity in the country, also advised that the constitutional review exercise, be used to bring the South East region at par with other parts of the country.
Sen. Solomon Adeola similarly said that the Senate had on two occasions rescued Nigeria from a looming economic crises when it slid into recession.
He added that such a prompt response was extended by the National Assembly to the issue of insecurity amid its recommendations to the Executive arm of government, which were aimed at tackling the spate of insecurity faced by the country.
PDP Inaugurates E-Registration Committee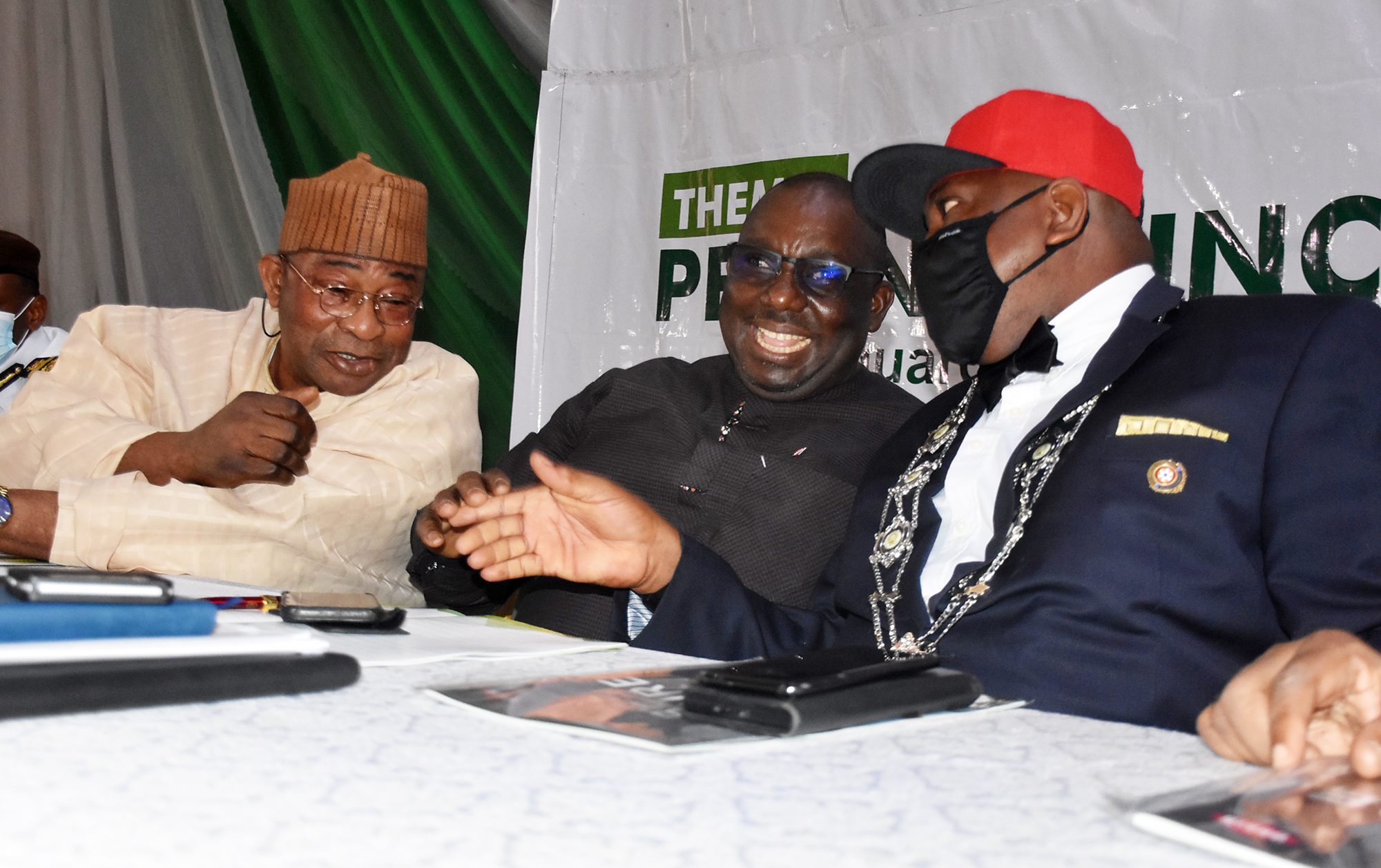 The Peoples Democratic Party (PDP) on Wednesday inaugurated e-registration Committee to facilitate electronic registration of its members nationwide.
The committee is Chaired by the Governor of Edo, Mr Godwin Obaseki, while Gov. Ahmadu Fintiri of Adamawa State is the Vice Chairman.
The party's National Chairman, Prince Uche Secondus, at the inauguration of the committee in Abuja, said that the e- registration was a project dear to the party and had been on the card since 2010.
Secondus said that the party decided to digitalise its membership for proper database, due to its size, reach and to move with time.
"When we say that PDP is the largest party in the continent, we are not grandstanding but stating the obvious.
"There is no nook and cranny of this country that you won't find PDP members.
"In 2019 general elections, the PDP was the only political party that fielded candidates in all the positions: Presidency, Governorship, Senate and House of Representatives and in all the 36 states' Houses of Assembly.
"Even in states where we are not in power, our members still out number even the ruling party in such states.
"We are the only party since inception in 1998 that has been consistent in name, motto, manifestos and logo," he said.
Secondus said that reports available to the party across the country showed that many more Nigerians want to join PDP and that the exercise would provide them such opportunity.
Secondus advised members of the committee to use their wealth of experience to deliver on the mandate assigned to them.
"In appointing you as the Chairman of this project, the party took into consideration your background and your love for data and record keeping.
"We have absolute confidence that you and your team will deliver in this assignment that is expected to update the database of our party across the country.
"Membership registration into our party is a continuous programme, what we are embarking on is to digitalise it for proper analysis of issues.
"The place of women and youths in our party cannot be over-emphasised and this programme is going to help toward proper planning in our party," Secondus said.
Obaseki, in his remarks promised that the committee would reach out to PDP members across the nation.
He promised that the exercise would be all inclusive to the men and women, especially youths who were living in the digital world.
Obaseki said the committee would leverage on the existing platform of the party and produced a membership register that the party would be proud of .
"It is very worthy that our party being a big party has decided to digitalised membership and position the party to take over in 2023," he said.
The party's National Organising Secretary, retired Col. Austin Akobundu is the Secretary to the Committee, while the National Publicity Secretary, Kola Ologbondiyan; Agbi Emmanuel, Prof. Wale Oladipo, Sani Kutigi, Cyril Maduabum and Hon. Austin Opara will serve as members.