Mentoring The Girl-Child: A Mother's Role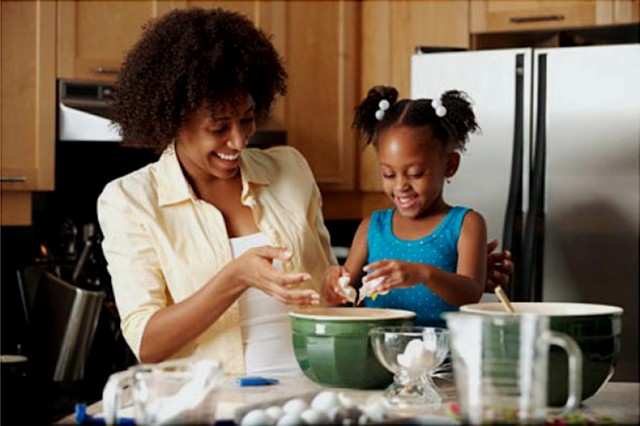 In a layman's understanding, a mother is that woman who biologically gives birth to a young child while the word "daughter" refers to a female child biologically given birth to by a woman. Motherhood  goes beyond the idea of having one's  own child  biologically. By adoption, a woman also becomes a mother of a child.
Thus, the moment a woman begins to undertake the training and upbringing of a child, irrespective of who he or she is, she becomes a mother. However, she could be referred to as a foster mother.
In today's issue, we are very much concerned about what should be the ideal, standard  relationship between  a mother  and the daughter.
Living amidst different homes and families, one watches with dismay the theatricals often   displayed on daily basis by mothers and their so-called daughters, although there is no doubt that homes exist which understand what relationship means.
In  many families, it was witnessed or discovered  that mothers and daughters see themselves as rivals. A woman  carries her daughter along to the point of maturity and  from thence on she abandons her to her fate.
In such home, there is lack of confidence between the mothers and their daughters, so much that the daughters keep their feelings  far from  the understanding of their mothers, instead they confide in mothers outside their homes, and friends for solutions to their emotional  problems.
The reason for this seeming frosty relationship,  a seasoned family counsellor said, is because of the mothers' initial actions  towards their growing  daughters. According  to her, most women think  that to  instill discipline in a child is to  create fear in her. So much  that a child now fears her mother more than  she fears her  school teachers.
Every action of the child is greeted with shouts and scoldings, no time is spared to know the problems  and feelings of a child in the house.
The result is that the child is resolved to  suppressing and keeping her feelings  to herself  and pretending to be in good form all the time.
Come to think of it, at fifteen yeas of age, a mother ought to be seen  as a friend, companion,  mate  and helper in her daughter. At this point the rod ceases to be the sole  corrective measure.
Advice and sometimes polite rebuke could take the place of the rod. The child should be drawn very close to the mother to the point that she too begins to see the mum as her first friend and companion, in whom  she could confide.
Mothers, from time to time, especially during kitchen time with their daughters, should initiate  talks on issues that are regarded as no-go areas, this will help in great measure to bond them together.
The  understanding word here is openness. The  mothers should as much as possible be open to their daughters, initiate  questions that will help find out certain information from them from which  the children could be assessed as per their level of assimilation into the world.
On daily basis, it is the place of the mother to keep a close watch on the daughter and carefully query any strange behaviour from her,  she too, must be  given a sense of belonging by trying to provide and care for her so that no vacuum is created and so there will be no reason  for a yearning to fill a vacuum outside.
As a matter of fact, no  mother should create an impression that her daughter could be bettered by an external  hand. No!
Instead the  maintenance of any growing girl should top the priority of the mother for that is a major way of saving her from external  influences.
Above all, no mother should hoard any vital  information from the daughter, especially those that bother on life, and from time to time, create avenues for discussions on such life  issues where she could  be free to ask questions and no matter how silly the questions may pose. They have to be answered.
Mothers must  always expose  their daughters to good and  evil but emphasis must be placed on the need to choose good and the implication of choosing evil.
If need be, create  a big  phobia in their  hearts for evil acts so that they live to dread doing the wrong one.
The growing girl  needs love, and this first  love  must come from her mother  for it is what she gets from the mother she carries over to her  own home.  In due time,   the mother has no reason  not to be closer to her daughter.
Remember, closeness and openness are the key words in a standard mother-daughter  relationship.
Sylvia ThankGod-Amadi
Women Educators Seek Solution To Insecurity In Rivers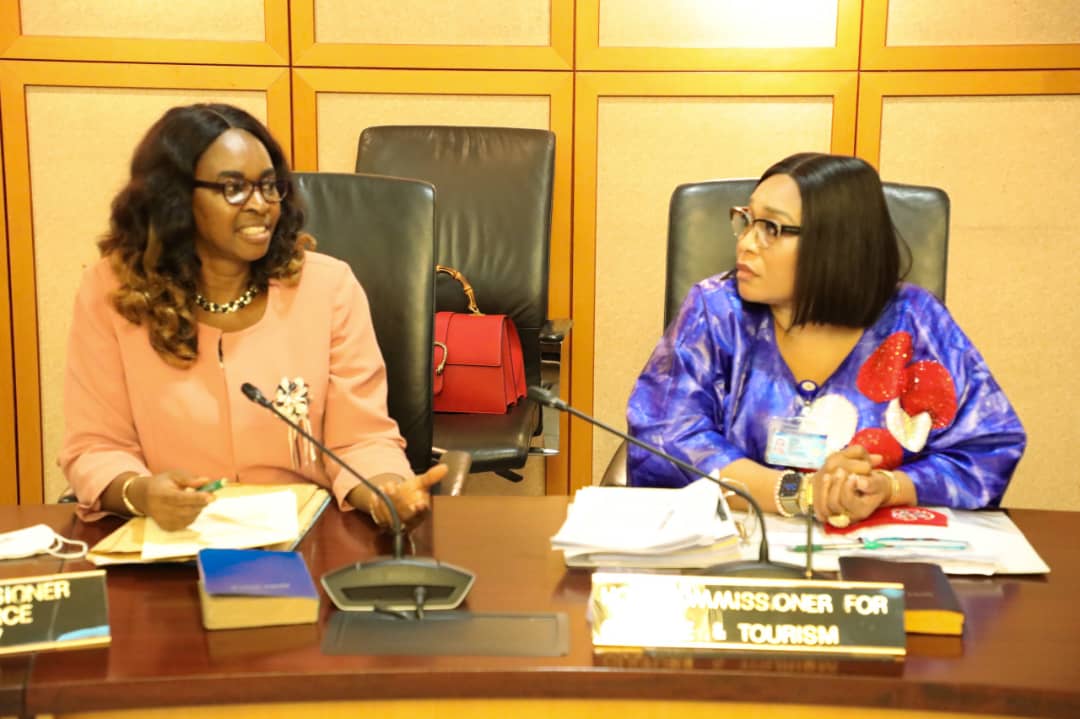 Women under the auspices of Women Educators Association of Nigeria (WEAN), in collaboration with the #SaveOurLives Campaign, have embarked on seeking solutions to the ravaging insecurity in Nigeria.
At their recent meeting in Port Harcourt, the women met with various victims of all forms of attacks that have constituted different shades of insecurity in the state.
During the meeting, which was hosted by the leadership of Women Education Centre in Port Harcourt, victims of violent attacks narrated their experiences, and also proffered solutions to vices that have resulted in insecurity in different parts of the state.
Most of the victims, who narrated their ordeal, were women who were involved in sea piracy and robbery attacks at different parts of the state's waterways and roads, as well as rape, some of which led to death.
Solutions proffered include: a call on government at all levels to empower women, who are more vulnerable; create jobs for the youth, who are key players in the vices; and for parents to be closer to their children in order to be in better position to check them from indulging in such vices.
They also called on government to check trending situations of people getting suddenly rich with no explanation as to how they got the wealth.
Making her contribution, the Principal of Women Education Centre, Port Harcourt, Pastor Ateli Nwachukwu, called on the government to de-emphasize possession of certificate, while encouraging entrepreneurship, as well as "saying no to the rich getting richer, and the poor getting poorer" syndrome.
Nwachukwu, who was the moderator of the meeting, stated that "any society where there's marginalisation, where there's dichotomy between the rich and the poor, if the margin is large, these vices are bound to occur, because a hungry man is an angry man".
Speaking in a post-meeting interview, the Chief Executive Officer (CEO) of WEAN, Sylvia Briggs, said the meeting is intended to create an enabling environment for victims of violence to share their experiences to create relevant awareness for the authorities.
According to Briggs, who coordinated the meeting on behalf of #SaveOurLives Campaign, "this forum is intended to create space for participants to share their experiences with regard to different shades of insecurity that they have encountered".
Such experiences, she explained, "will be looked into, together with solutions proffered, and be presented to government".
By: Soibi Max-Alalibo
Media Women Tasked On Journalism Of Responsibility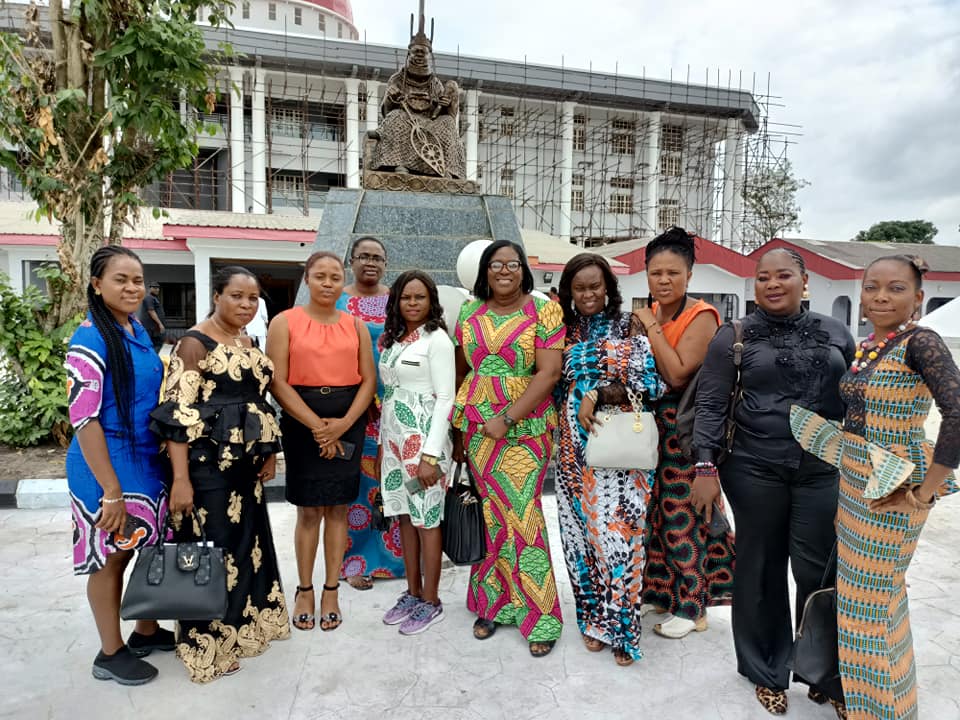 Members of the Nigeria Association of Women Journalists, NAWOJ, Rivers State Chapter, have been charged to practise " journalism of responsibility ". The chairperson of the association, Mrs Susan Serekara Nwikhana, gave the charge two days ago in a one day capacity building workshop organized for members in collaboration with West African Network for Peace Building (WANEP) in Port Harcourt.
Mrs Nwikhana noted that journalism of responsibility which according to her, can only be achieved by presenting the facts to the audience to hold their opinion on the presented facts, remains a sure way to gaining the public's credibility as well as enhancing the media's reputation to the public.
She maintained that such could go a long way to debunk the age long myth that complete objectivity is not obtainable in journalism practice, as journalists are said to lack the will to be entirely separated from their personal view points despite their averred claims to objectivity.
Commenting on the topic of the event, ' the role of the media in the implementation of the Rivers State action plan on 1325, and, identifying fake news, facts and the journalist', Mrs Nwikhana noted that the topic could not have come at a better time than now, considering the importance of information dissemination to peace building or escalation of conflicts in the society.
Corroborating the stand of the media women's boss on factual presentation of information, a guest speaker in the workshop, the south-south zonal director of Business Day Newspaper, Mr Ignatius Chukwu, the principal responsibility of every journalist is to report the fact notwithstanding the resultant effect.
Oba Extols The virtues Of Women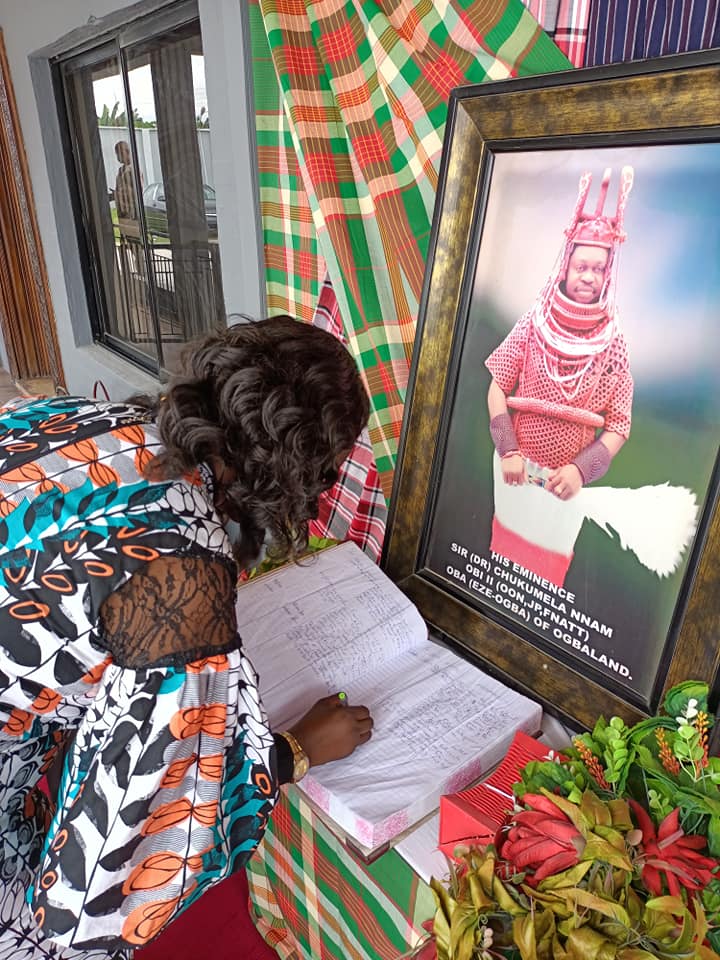 The new Oba of Ogba Land, His Eminence, Barrister Nwachukwu Nnam Obi (111), has expressed great value and respect for the women folk.
This happened last week as a delegation of members of the Association of Women Journalists, NAWOJ, Rivers State chapter, visited the palace of the late Oba, His Eminence, Sir (Dr) Chukwumela Nnam Obi (11) OON, JP, FNATT, Oba (Eze Ogba) of Ogba Land on a condolence visit to his family.
The royal father who spoke lovely of his mother, sisters and wife, recognized and acknowledged in no mean measure, the value of women to the development of the society.
He confessed a high indebtedness to the effort of women around his life for successes he ever achieved in life.
His words; " whatever I have become today, women contributed so much to it hence I hold them so close to my heart", were clear demonstration of the extent to which he appreciates the immeasurable role of women in societal development.
Relating his resolve to keep to the later, the legacies, wishes and aspirations of his late father, he said " my father had longed to have a woman serve in the capacity of the vice president of Nigeria. It had also been his dream to have some obnoxious traditional rules within our domain amended in favour of women, especially as it partains to sharing of family inheritance "
He thus promised that his kingdom would continue to ensure that women are put in their right place, while issues that bothers on their well being would always be given a priority consideration.
In her response, the Chairman of NAWOJ, Mrs Susan Serekara-Nwikhana, appreciated the gesture, especially his resolve to carry on the existing relationship between his late father and the body of women journalists in the state.