Dariye Picks APC Nomination Form From Prison
Senator Joshua Dariye, who is currently serving a 14-year jail term over financial misdeeds while serving as Plateau State Governor, has picked an APC nomination form to contest next year's election.
"Yes, Sen. Dariye has picked a nomination form to seek a third term. It is true. He is among those jostling for the APC ticket in Plateau Central,'' APC Publicity Secretary in Plateau State, Mr Chindo Dafat told  newsmen yesterday in Jos.
Dafat said that Dariye has filled the form and submitted to the party.
"His (Dariye)'s ward secretary came and signed the form on his behalf. It has been filled and his supporters are already campaigning ahead of the party primary election,'' he said.
According to him, Dariye will battle with three others , Zakari Dimka, Sam Piwuna and Manji Pompori, for the APC ticket.
The party official said that Dariye was "still very popular and relevant in Plateau Central in spite of his current ordeals'', adding that the former governor "can win the primary elections from the prison''.
He said that Dariye had appealed his conviction and could have it upturned "because we are praying for him''.
"Aside possible success in the appeal, we are also praying for a state pardon.
That is another possibility.
"Dariye is very important to our party, unfortunately, this happened to him.
It is not that we cannot win elections without him; we can win without him, but he has done a lot and is well loved by his people.
"Somebody could be in the hospital or prison and pick a nomination from from there. We have no right to deny anyone a nomination form.
Even INEC cannot stop Dariye from contesting the 2019 elections. "There is no law that stops him from buying the form. Whoever comes for the nomination form can get it. I see it as a constitutional matter. Only the court can disqualify him. "If Dariye wins elections from prison, he will not be the first Nigerian to do that. Iyiola Omisore, from Osun, once won a senate seat while in prison,'' Dafat pointed out But the Peoples Democratic Party (PDP) has described the development as "shocking, strange and embarrassing''.
"It is shocking that a convict serving a 14-year jail term will be given a nomination form to contest an election.
This is just ridiculous, "Mr Ben Shignugul, PDP Vice Chairman (Plateau Central), told our correspondent.
"The nomination form has a portion which requests aspirants to state whether they were once convicted; I wonder what information Dariye provided in that column.
"He (Dariye) is our illustrious son and we sympathise with him. We expect him to be sober and reflect on what has happened to him, instead of allowing himself to be dragged around by desperate politicians,'' he said.
Shignugul said that the Plateau PDP executive council, led by its chairman, Damishi Sango, recently visited Dariye in Kuje prisons and prayed for him.
"We still pray that he will serve out his 14-year jail term and come out in good health.
Declare Buhari's Seat Vacant, Owuru Urges Court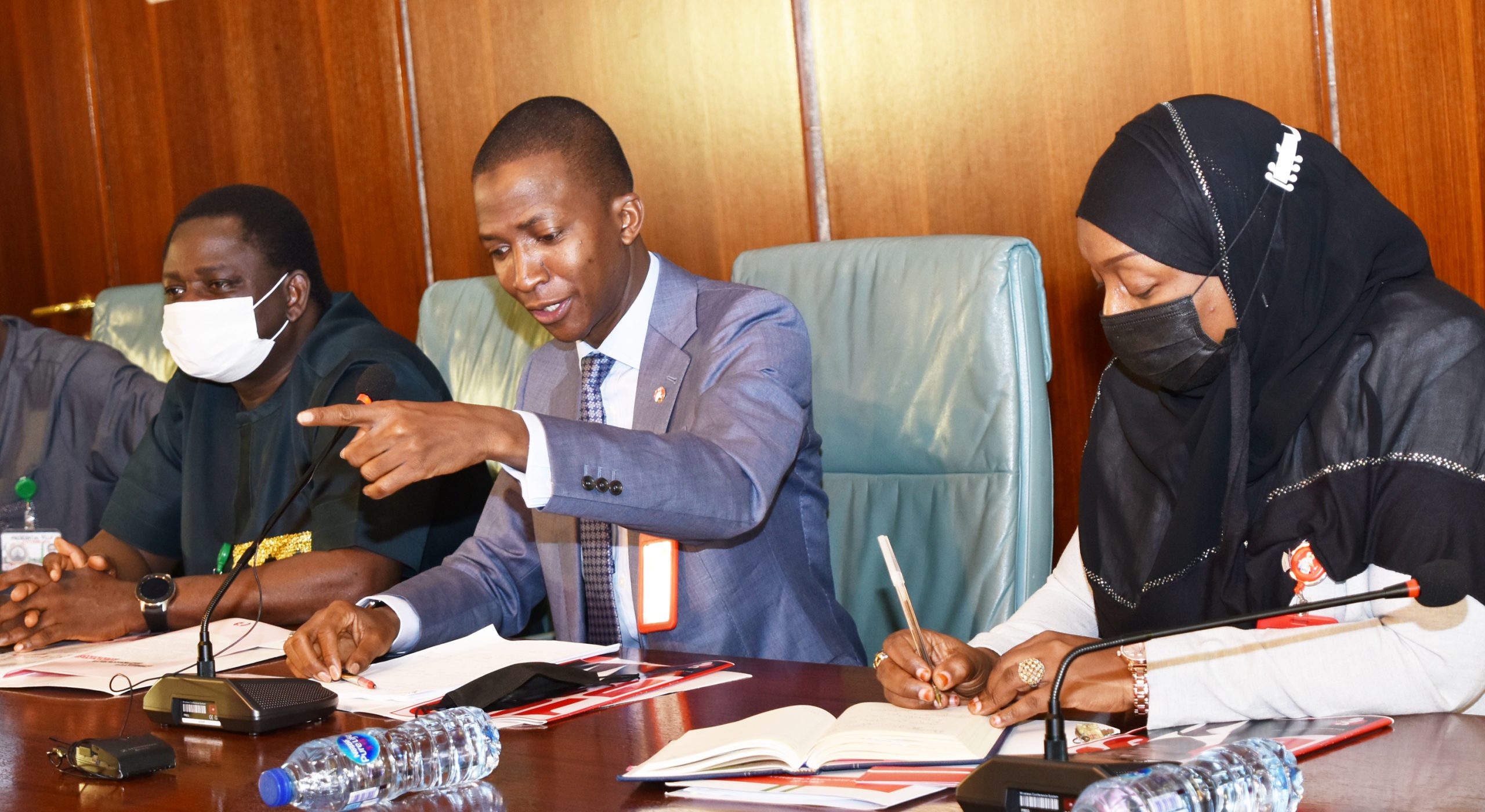 The candidate of the Hope Democratic Party (HDP) in the last presidential election, Chief Ambrose Owuru, has approached the Federal High Court in Abuja, asking it to declare the seat of President Muhammadu Buhari vacant.
Owuru, who was among the four petitioners that went to tribunal to challenge Buhari's re-election, in his fresh suit, sought for an order to restrain the Independent National Electoral Commission (INEC), from "undertaking or planning any other election into the office of the President", in 2023.
The Plaintiff, in his suit marked FHC/ABJ/CS/480/2021, maintained that Buhari is "an unlawful President that is illegally occupying the Presidential seat".
It would be recalled that Owuru and his party, HDP, had in an earlier appeal they litigated up to the Supreme Court, insisted that the Justice Mohammed Garba-led Presidential Election Petition Tribunal, erroneously dismissed a petition they lodged against the return of Buhari of the All Progressives Congress (APC), as winner of the presidential election that held on February 23, 2019.
They specifically prayed the apex court to sack Buhari on the premise that he emerged through an illegal process.
According to the Appellants, INEC, failed to follow condition precedents stipulated in the Electoral Act, when it unduly postponed the presidential election that was originally fixed for February 16.
The HDP claimed that its candidate, Owuru, secured over 50million votes in a referendum that was conducted by both electorates and observer networks that were dissatisfied with the unilateral postponement of the presidential election by INEC.
However, in a unanimous decision, a five-man panel of Justices of the Supreme Court led by Justice Mary Odili, struck out the appeal for constituting "a gross abuse of the judicial process".
Meantime, in the fresh suit, Owuru and his party argued that their suit against Buhari at the Supreme Court was inconclusive.
The Plaintiffs argued that the case was fixed outside the 60 days period that was allowed by the law.
Owuru asked the court to declare him the authentic winner of the last presidential poll, as well as, to issue an order for his immediate inauguration to take over from Buhari.
He prayed the court to declare that he is entitled to serve out a tenure of 4 years after his formal inauguration.
More so, the HDP presidential candidate, aside from asking for Buhari's immediate removal from office, equally prayed the court to compel him to refund all salaries, allowances and emoluments he collected while he unlawfully stayed in office as President.
Owuru also asked the court to give an order that salaries, allowances and emoluments be paid to him from May 29, 2019, when he ought to have been sworn in, till date.
The Plaintiff further applied for, "An order of interlocutory injunction restraining the Respondents by themselves and acting through their agents, servants, privies and or proxies howsoever from any further organizing, undertaking or planning of any other election into the office of the President of Nigeria or any such other Presidential Election interfering, harassing and or disturbing the Applicant adjudged acquired right as unopposed and unchallenged winner of the original scheduled and held the February 16 Presidential Election thereof until the 1st Applicant unserved constitutional four years term of office is served pending the hearing and determination of the substantive suit by this honourable court".
Cited as 1st to 3rd Respondents in the matter were Buhari, the Attorney General of the Federation, and INEC.
Meanwhile, no date has been fixed for the matter to be heard.
World Bank Report Exposes Buhari's Lies, PDP Affirms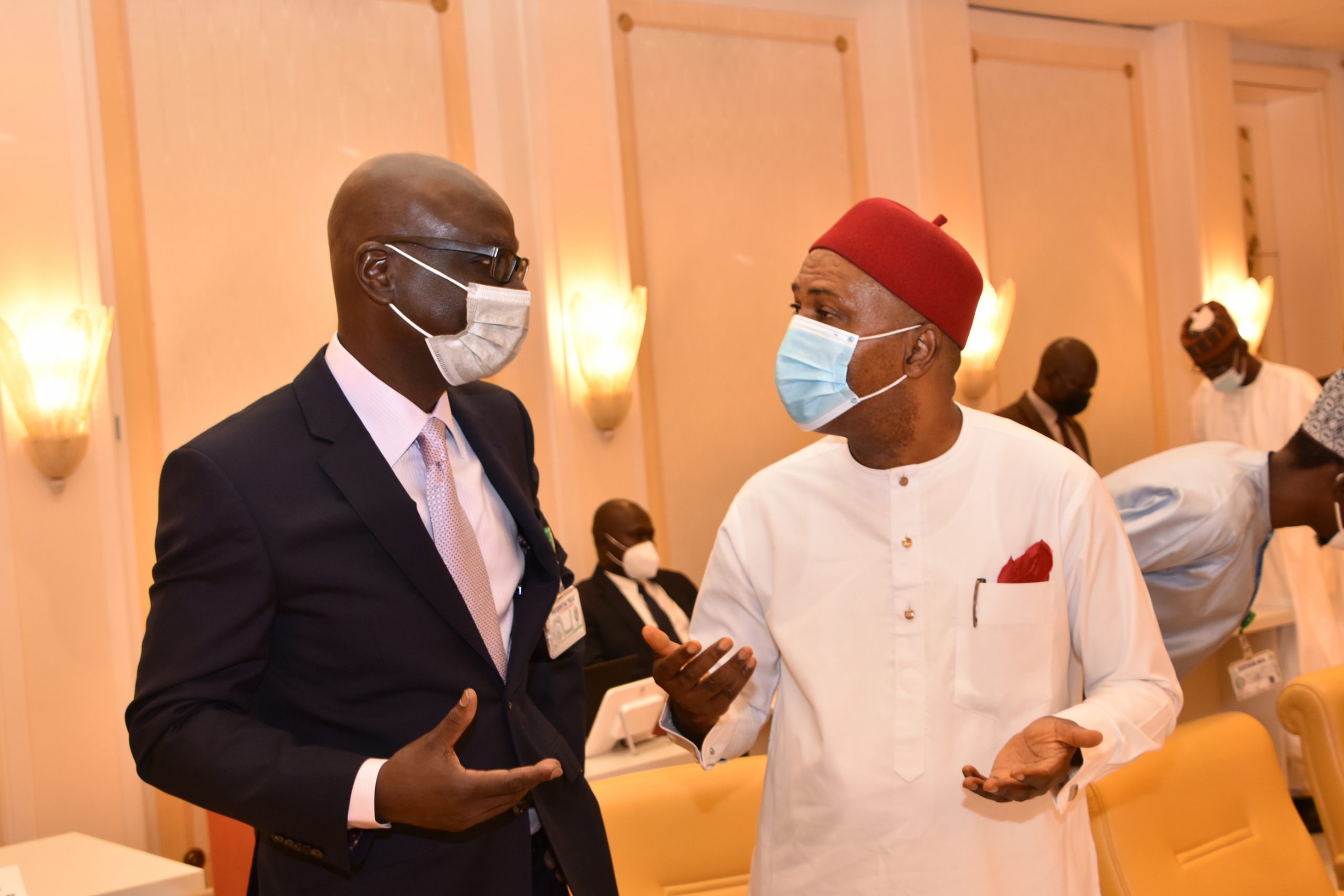 The Peoples Democratic Party (PDP) said the report by World Bank that 7 million Nigerians have been pushed into poverty in the last year, has clinically belied the integrity posturing of President Muhammadu Buhari and the All Progressives Congress (APC).
The opposition party said the World Bank report came in the face of the recent claims by President Buhari that his administration has lifted over 10 million Nigerians out of poverty in the last two years.
The PDP asserted that the report by the World Bank has further vindicated its position that President Buhari runs an uncoordinated and clueless administration that thrives on lies, false performance claims, deceit, and perfidious propaganda.
The statement added that, "Nigerians can now clearly see why the APC and President Buhari's handlers are always in a frenzy to attack our party and other well-meaning Nigerians whenever we point to the poor handling of the economy and on the need for President Buhari to always be factual on pertinent issues of governance in our country.
"Unfortunately, it indeed appears that Mr. President enjoys living in denial while watching millions of Nigerians go down in abject poverty, excruciating hunger, and starvation as our country now ranks 98th out of 107 in Global Hunger Index under his watch.
"Otherwise, why would Mr. President claim that his administration has lifted over 10.5 million Nigerians out of poverty while official figures even from the National Bureau of Statistics (NBS) show worsening poverty rate with 142.2% growth in food inflation and over 82.9 million Nigerians being unable to afford their daily meals due to the failure of the administration to take practical steps to grow and protect the food sector?
"Under President Buhari, Nigerians are now subjected to the worst form of poverty and hardship, with collapsed purchasing power, occasioned by a voodoo economy management that has wrecked our productive sectors and pummeled our naira from the about N167 to a US dollar in 2015 to the current over N500 per dollar.
"It is unfortunate that Mr. President will choose to always bandy fictitious figures and false performance claims, when he has, in a space of six years, destroyed our national productivity and reduced our country to a beggarly nation, a laughing stock and object of pity among the comity of nations.
"The PDP invites Nigerians to note President Buhari and APC's similar false performance claims in other critical sectors, including power, transportation, road infrastructure, health, education, agriculture, security, aviation among others, where the Buhari administration has been bandying fictitious figures with no tangible project to point at.
"Our party counsels President Buhari, his handlers as well as their party, the APC, to note that Nigerians have seen through their deceitful clams.
"The PDP, once again, urges Mr. President to end his false performance claims and get more competent hands to manage the economy before every Nigerian is turned into a street beggar."
Amnesty Kicks As FG Pushes Social Media Regulation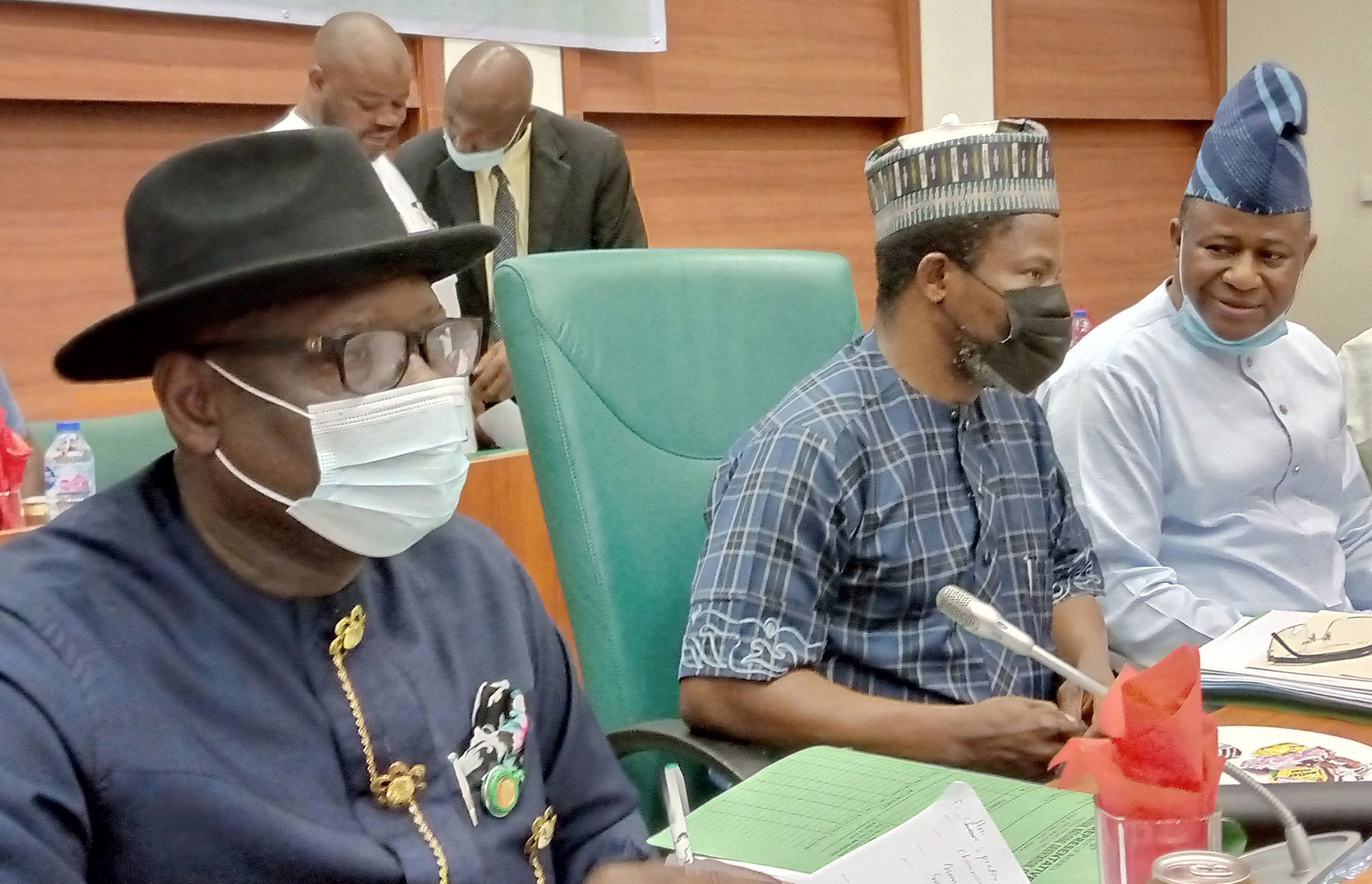 Amnesty International has strongly opposed the call by the Nigerian Government to regulate the use of social media and online broadcasters.
It would be recalled that the Minister of Information and Culture, Lai Mohammed, had urged the House of Representatives to include regulation of Twitter in the National Broadcasting Commission Act.
The minister made the call at the public hearing on a bill to amend the NBC Act organised by the House Committee on Information.
"I will want to add, that specifically, internet broadcasting and all online media should be included in this because we have responsibility to monitor content— including Twitter," he said.
Reacting, Amnesty International, in a tweet via its Twitter account, yesterday, kicked against the motion.
It noted that when social media is regulated, authorities can arbitrarily have powers to shut down the internet and limit access to social media.
It further noted that criticizing the government will be made punishable with penalties of up to three years in prison.
"When social media is regulated, authorities can arbitrarily have powers to shut down the Internet and limit access to social media.
"Criticizing the government will be made punishable with penalties of up to three years in prison.
"Regulating social media in Nigeria could be easily abused to punish critics of government policies and actions, and anyone who asks difficult questions could find themselves liable for 'diminishing public confidence in the government.'
"Seeking a law to prohibit abusive, threatening and insulting behaviour is open to very wide interpretation. This section would pose a threat to critical opinion, satire, public dialogue and political commentary," the statement added.