Amaechi Must Account For Sold State Assets -RSG …AS APC Crisis Escalates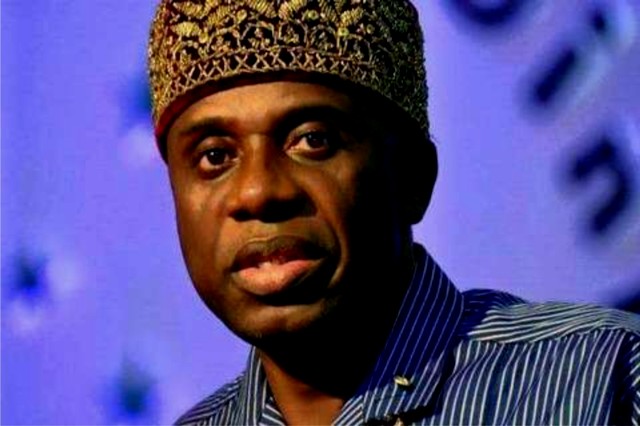 The Rivers State Government says the Minister of Transportation, Rt Hon Chibuike Rotimi Amaechi must account for the $308million (about N112billion) being proceeds of the sale of Rivers State gas turbine power stations to Sahara Energy belonging to Architect Tonye Dele Cole towards the end of his administration.
According to a statement signed by the Commissioner for Information and Communications, Barrister Emma Okah, in Port Harcourt, last Monday, the sale of the power stations and diversion of the proceeds to fund political activities of the All Progressives Congress (APC) was the reason why the Amaechi-led government abandoned so many uncompleted projects and owed salaries and pensions to workers before he left office in 2015.
According to Okah, "apart from the power assets which the former governor sold to Sahara Energy, the same company also bought the Olympia Hotel and other high value state assets under suspicious circumstances from the Governor Amaechi administration and the Justice Omereji Commission of Inquiry was asked to inquire.
"The Justice Omereji Commission of Inquiry investigated the spurious sales and indicted the Minister of Transportation, and instead of refunding the money, the minister rushed to court to set aside the findings of the commission. He lost at the High Court and at the Court of Appeal. His appeal to the Supreme Court has been abandoned because, for over a year, he has failed to file a brief of argument", Okah said, noting that this was the reason why the minister was arm twisting his party members in the state and forcing Tonye Dele Cole on them as their anointed flag-bearer in the 2019 governorship polls.
"The reason for Tonye Dele Cole is now better explained", Okah added, noting that it was because of need to cover the skeletons in his (Amaechi's) cupboard.
"Instead of explaining why he took such contagious economic steps against the state, the former governor and minister of transportation is busy blackmailing the Government of Rivers State and supporting the Economic and Financial Crimes Commission (EFCC) to disobey existing court orders and harass the Government of Rivers State and her officials.
"For the avoidance of doubts, Rivers State Government is not against the fight against corruption. Our case is that there are two perpetual court injunctions restraining the commission from investigating the finances of Rivers State Government and until those injunctions are vacated by a superior court, the commission is duty bound in law to respect it irrespective of how worried the former governor may feel today", the statement added.
According to Okah, "On 15th September, 2010, the transportation minister, then as governor of Rivers State protested the interference of the EFCC in the finances of the state at that time, and urged them to vacate the two judgements of the state High Court dated 16/02/2007 and Federal High Court dated 20/03/07, respectively. The EFCC under Mrs Farida Waziri agreed with Rivers State Government and allowed the rule of law to prevail.
"It is, therefore, very funny that the same person who told the EFCC to leave the state alone in 2010 is urging the same commission to invade the State even when the injunctions have not been vacated. The Rivers State Government assures the transportation minister that the law has not changed and the facts remain the same and so his collusion with the commission to harass Rivers State Government and her officials will not work," Okah added.
Meanwhile, frontline governorship aspirant on the platform of the All Progressives Congress (APC) in Rivers State, Senator Magnus Ngei Abe, has said that what the state needs was politics of peace and unity, not hatred, acrimony or bitterness.
Abe, who spoke in Port Harcourt, the state capital, during an interactive session with 26 community-based organisations in Port Harcourt Constituency 2, last Monday, said politics of hatred, bitterness and acrimony is already destroying the state.
He said: "The first thing I believe that Rivers State needs is unity. I believe that the politics of hatred, bitterness, acrimony that has characterized our state in the recent past cannot take us anywhere".
"It will destroy this state and it has started destroying the state. We need to bring people together. We need to learn how to tolerate one another; accommodate divergent views and bring out the best even in reluctant people".
Abe, who is also the senator representing the Rivers South-East Senatorial District in the National Assembly, declared that it was only God that could decide who would be Rivers State Governor in 2019, and not the Minister of Transportation, Rt. Hon. Chibuike Rotimi Amaechi.
"A lot of people have been telling me what my former boss, the former governor of Rivers State, Rt. Hon. Chibuike Rotimi Amaechi, said about me, and I said I will not respond. But I will simply go down memory lane to remind Rivers people of few things.
"First is that when I was commissioner for information under Dr. Peter Odili, Rt. Hon. Chibuike Rotimi Amaechi was aspiring to be governor of Rivers State and it caused a big problem in the politics of that time between him and Dr. Peter Odili. I was a commissioner in Odili's cabinet, but I stood with Amaechi. Practically, at a time, I was the only person in Odili's government that Amaechi was still talking to.
"I remember one day that I had a serious argument with Dr. Odili over Amaechi. We argued to a point, and I said to Dr. Odili; Sir, can I tell you something? He said, tell me. I said, whoever God has said will be governor of Rivers State will be governor of Rivers State, and there is nothing Dr. Peter Odili can do about it.
"When I went to apologise to him, he told me not to apologise. He said, Magnus, what you have said is true
"It is to the eternal credit of Dr. Peter Odili that he allowed me to serve out my term in his cabinet. He never came out publicly to call me a traitor or a betrayer because he respected the fact that I chose to stand by my friend.
"I have said the same thing to Rt. Hon. Chibuike Rotimi Amaechi and I want to repeat it here. Whoever God has said will be governor of Rivers State will be governor of Rivers State and there is nothing Rt. Hon. Chibuike Rotimi Amaechi can do about it," the senator said.
Abe denied insinuations that he was being sponsored by Rivers State Governor, Chief Nyesom Wike to cause crisis within the APC in the state, insisting that he was only fighting for his rights.
The governorship hopeful added, "Secondly, I have heard insinuations that I am being sponsored by Nyesom Wike (incumbent governor of Rivers State) because I decided to fight for my rights, not only as a citizen of my state but as a member of my party, the All Progressives Congress (APC).
"I remember when he also fought for his rights and he took the PDP, of which we were both members to court, up to the Supreme Court; he fought for his right and we stood by him. I did not remember that Dr. Odili came out to accuse him that he was a betrayer or being sponsored by anybody.
"He knew that he was fighting for his rights and he wanted to be governor and he respected that struggle.
"Today, I want to repeat, I am fighting for my right. I want to be the governor of Rivers State. I will fight in any way that is constitutionally allowed, and whatever God says at the end, I will accept in good faith.
"So, I will continue to refer to Rt. Hon. Chibuike Rotimi Amaechi as the leader of our party in Rivers State. He is the only member of the party that is a former Governor and a member of the caucus of our party. I refer to him as leader to send signals to all our members no matter how aggrieved they may be that we should be ready to work with him any time he decides that it is appropriate to allow justice to prevail," Abe added.
Meanwhile, the former governor of Rivers State, and the current Minister of Transportation, Rt. Hon. Chibuieke Rotime Amaechi has debunked the statement credited to Senator Magnus Abe, that he was the leader of his party in the state.
It would be recalled that Abe had asserted that "Amaechi still remains the leader of All Progressives Congress in Rivers State".
Amaechi dismissed the claim, last Monday, during the APC rally at Rumeme Civic Centre in Obio/Akpor Local Government Area of Rivers State.
'I am not Magnus Abe's leader. Those I helped to climb politically are now working against me. They claimed that the president had endorsed them; let me tell you, the president will only campaign for those the party has chosen.
"No Rivers man is as close as I am to the president'' he boasted, saying "let me make this known to you that Magnus Abe is not working for APC, he is working for Governor Wike and the People's Democratic Party (PDP) in Rivers State".
"Everyone has the right as a citizen to vie for any position so far he is qualified", Amaechi said.
The division started when the Ogoni born senator declared to contest as the Governor of the state.
Susan Serekara-Nwikhana & Emeka Sabastine Igbe
RSG Alerts On Orchestrated Media Campaign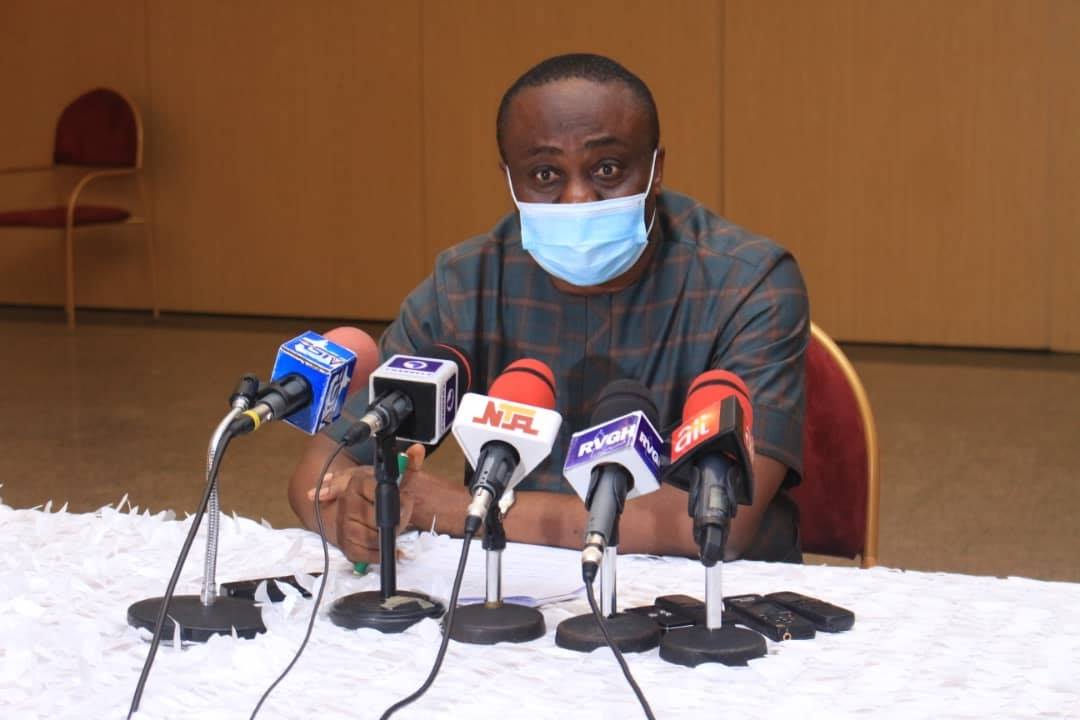 The Rivers State Government has raised alarm over alleged moves by some critics of the government to use selected media houses in the state to denigrate the state government.
A statement signed by the state Commissioner for Information and Communications, Pastor Paulinus Nsirim, yesterday, reads, "The Rivers State Government is aware of clandestine plans by the All Progressives Congress (APC) in Rivers State to use selected media houses in the state to denigrate the government of Governor Nyesom Wike.
"This is as a result of the intimidating sterling performance of Governor Wike in infrastructure, healthcare, education, agriculture, rural transformation, housing development, administration of justice, social welfare and sports development.
"This orchestrated campaign spearheaded by a defeated and dumped governorship aspirant of the APC, Dr. Dakuku Peterside is designed to portray the government of Governor Wike as one that is not meeting the developmental aspirations of Rivers people.
"However, the uncommon transformation of the 23 local government areas as witnessed during the last six years of projects commissioning and flag off shows clearly that Governor Wike is actually meeting the yearnings of the people.
"The fact that Rivers people that turn out en mass at the various projects sites to heartily welcome their beloved governor and his guests drawn from all political divides is a clear indication that Rivers people can no longer be swayed by cheap politically induced blackmail.
"The truth of the matter is that the APC government that boasted that Governor Wike will not see money to pay workers' salaries and execute projects has been humbled by the revolution in governance currently witnessed in the state.
"Instead of people like Dr. Dakuku Peterside and his acolytes to eat the humble pie, they are busy looking for cheap popularity through sponsored appearances in the media.
"No matter how hard these detractors push their propaganda, Governor Wike will never be distracted in executing his social contract with the people of Rivers State.
"In the next few weeks, more projects that have direct bearing to the lives of Rivers people will be unveiled.
"Governor Wike's promise to continue working as if this is his first tenure and not abandon any project remains sacrosanct.
"Rivers people are watching those whose stock in trade is to dance naked and pray that they continue as merchants of mischief, falsehood and baseless allegations."
"The people of Rivers State love Governor Wike whose outstanding achievements in salvaging the state from the dearth of basic infrastructural development required for speedy socioeconomic transformation has received national and international applause.
"Therefore, no amount of negative propaganda by the failed APC can diminish the legacy of Governor Wike in Rivers State.
"Rather than launder the thoroughly battered image of the APC, such media appearances by Dr. Dakuku Peterside and his cohorts will further expose APC's penchant for lies and deception which is now a public knowledge.
"The former governor of Rivers State, Dr. Peter Odili, has confirmed that Governor Wike is the best Rivers State has produced.
"'I have been there. And I make bold to say Governor Nyesom Wike, you are the best,' Dr. Odili said.
"Odili's comment serves as an answer to those masquerading as informed commentators with puerile and suffocating commentaries", the statement added.
Bandits In Trouble As Super Tucano Aircraft Arrives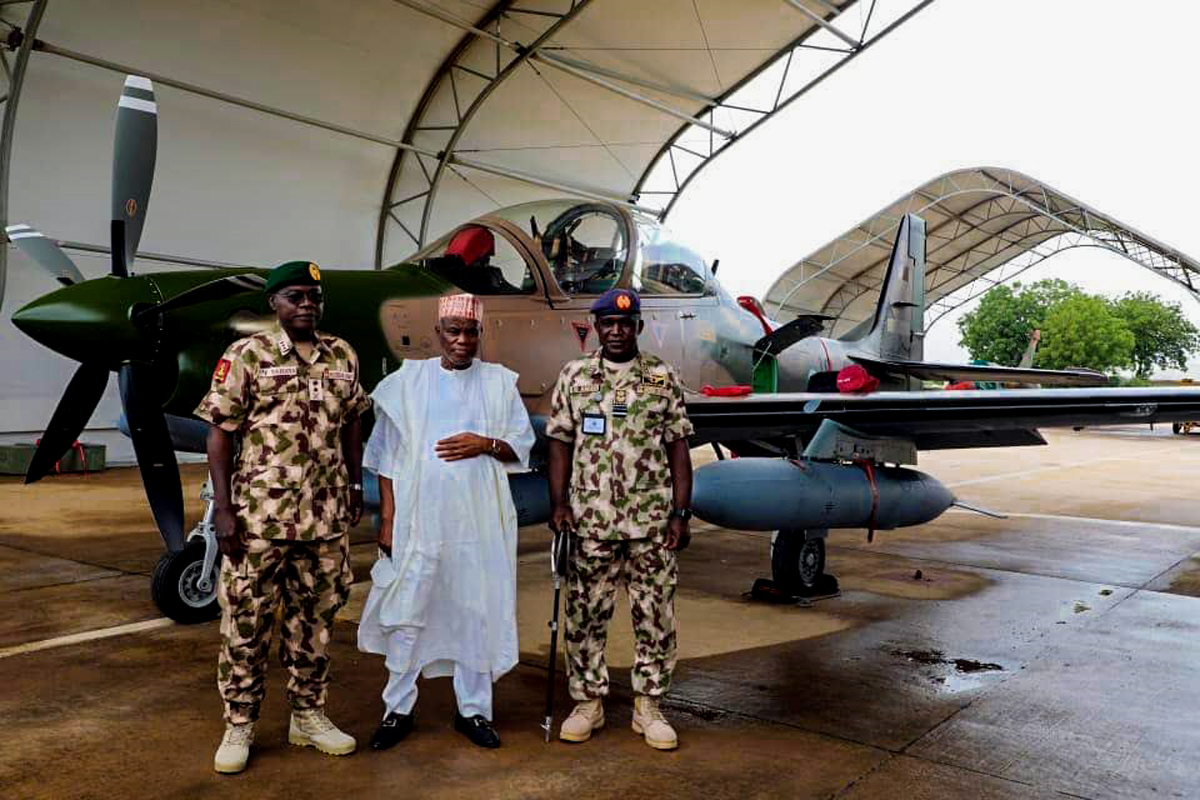 The first batch of A-29 Super Tucano aircraft has arrived in Kano, yesterday, at about 12.34 pm.
The NAF Director of Public Relations and Information, Air Commodore Edward Gabkwet, confirmed the arrival of the fighter aircraft in a statement.
"On hand to receive the aircraft were the Hon. Minister of Defence, Maj-Gen Bashir Magashi (rtd); Chief of Army Staff, Lt-Gen Farouk Yahaya; and Chief of Air Staff, Air Marshal Oladayo Amao", he said.
We've No Patience With Failure, Oyedepo Lashes Out At Sacked Pastors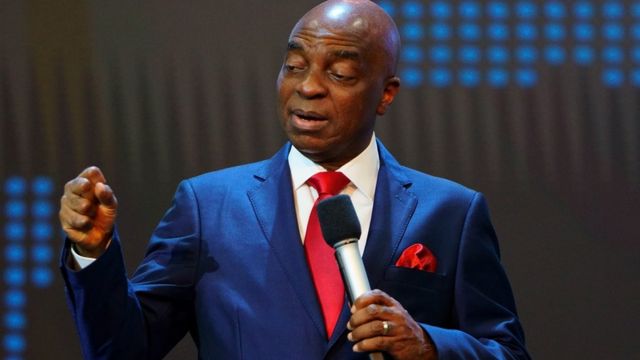 The General Overseer and Founder of The Living Faith Church International also known as Winners' Chapel, Bishop David Oyedepo, has reacted to the recent sack of over 40 pastors by the church.
One of the affected Pastors, Peter Godwin, took to social media, claiming they were sacked for not generating enough income.
Godwin, who was in one of the church's branches in Ekiti State, had claimed, "I was told by the management that the church doesn't operate at a loss.
"They also told me that the total income that is being generated from my station should be able to cater for my welfare and accommodation, so as a result of low income, I'm hereby dismissed."
Reacting to the allegation in a video posted on the social media, Oyedepo said the sack of the pastors was not about money, adding that the latter were sacked as a result of their failure and the church "has no patience with failure.
"Money? Nonsense! We have never lacked it, and yet, we have never prayed for it.
"We are just simply obeying God, and He is backing up what He is asking us to do. Awesome God," he noted.
On those criticising the sack, the GO said, "People are confused about our ministry. I learnt some fellows said, you know, they are not bringing income, that is why they asked them to go".
He added, "We asked you to go because you are unfruitful. Unfruitful! Blatant failure. Doing what there? We have no patience with failure here.
"When we employed 7,000 people at a time, social media was dead.
"We have more employees in this organisation than most of the states. No one is owed a dime salary and we don't borrow, we don't beg. Ask our bank whether we take overdraft.
"We are covenant bound, working in the light of God's word, enjoying an open Heaven."