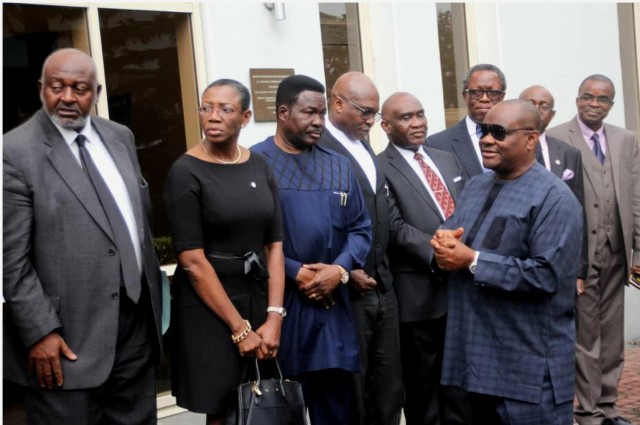 The General Manager of Rivers State Newspaper Corporation, Mr Vincent Ake, has advised the youths to shun violence and other anti-social vices.
The general manager gave the charge when members of the African Lads and Lasses Brigade Division 2 Command paid a courtesy visit to him in his office in Port Harcourt, recently.
Ake said this was the time for youths to channel their energies to productive ventures instead of using same to destroy their communities.
"The youths should have innovative tendencies rather than the ones that will cause destruction", he said.
He further noted that "the youth are supposed to be the leaders of tomorrow, and if they are, they must have good habits in order to lead those coming after them.
"The youth should be able to show people the right way, a good youth can correct elderly persons with respect", he argued.
The general manager, who commended the organisation for its initiative, pledged the corporation's commitment to publicise their activities.
Earlier, Chairman of the Division 2 Command, Commandant Isobeye Alu LongJohn had expressed satisfaction with the performance of the management of Rivers State Newspaper Corporation, and stated that the purpose of the visit was to seek the support of the corporation in publicising their activities.
According to him, the aim of the organisation was mainly to mobilise youth to impact positively on the society with a view to moving their respective communities forward.
He said that the group, a para-military organisation, was an affiliate of the African Communion of Churches, adding that the aim was to inculcate good qualities in their members and other youths.
Femi Akinyemi & Barine Richard