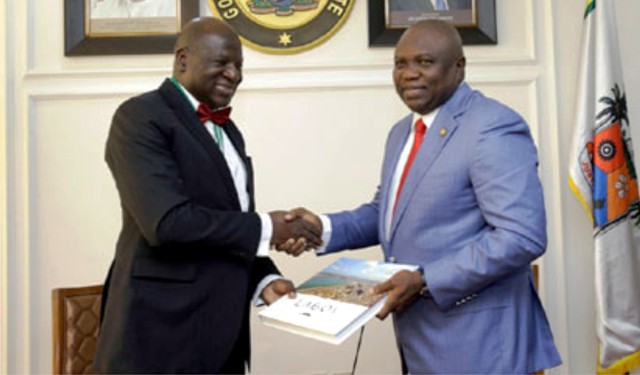 The Federal Government has in Abuja taken further steps to enhance protection of telecommunication consumers against unwholesome practices of telecommunication providers in the country.
The Tide reports that a nine man Joint Investigative Committee (JIC) was inaugurated by the Executive Commissioner, Stakeholders Management, Nigerian Communications Commission (NCC), Mr Sunday Dare, to investigate consumer complaints.
Our source also reports that the committee was formed to also respond to a resolution by the National Assembly (NASS) requiring investigation and remedial measures on grievances by consumers.
According to Dare, a letter is received from the NASS on the increasing rate of dropped calls and other unwholesome practices by telecommunications operators robbing Nigerians of their money.
He said the committee, which comprised members of the NCC and Consumer Protection Council (CPC), would outline existing laws aimed at protecting consumers and how the laws were enforced.
He said it would review the various initiatives targeted at protecting consumers and the various resolutions jointly taken by NCC and telecom service providers to ensure improvement in telecom consumer experience.
"The committee will collate information from the industry working group on quality of service and the task force on call masking.
"It will also prepare reports on its findings which will be forwarded to the NASS and Secretary to the Government of the Federation in response to the letters received by them.
" The committee, upon inauguration, has duration of one month to complete the assignment,'' he said.
According to Dare, a consumer satisfaction survey will be carried out by the committee every two years on consumers to rate the performance of the various network providers in the country.
Dare expressed optimism that given the calibre of members that constituted the committee, it would complete the task in good time and provide acceptable responses to the issues.
CPC's Director-General, Mr Babatunde Irukera, expressed optimism that the collaboration between NCC and CPC would ensure telecommunication consumers got the best value for their money.
"We recognise that the best approach to effective regulation is collaboration and this collaboration captures what is best for the industry.
"The technical knowledge and the skills of the CPC and NCC have the perfect combination of ensuring consumers get value for their money.
"We are very excited and I think this collaboration sends message to the industry that there is alignment by the regulators about what is important, which is the consumers.
"It also tells investors that there is clarity; they will see the country as a destination for investment and it helps consumers know they are the priority.
"I expect the outcome will improve consumer experience. We will bring everything in the CPC to support that process to the end and consumers will be the better for it.