2019 Polls: The Pains, Expectations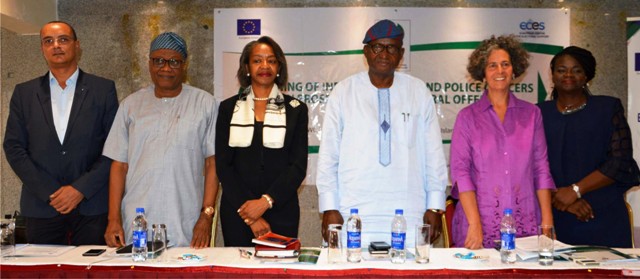 In about 157 days from today, Nigerians will embark on their sixth quest since 1999 to select, through voting, their dream President. That is, if the scheduled February 16, 2019 date for the Presidential election will hold as planned.
Expectedly, that President would be one who would truly appreciate the multifarious challenges of the nation and make humanistic efforts, as many are wont to say, to resolve them. A President, who, for once, would ipso facto tackle identified challenges of the nation without giving excuses for inability to do so.
As the countdown to the 2019 Presidential election, many concerned Nigerians have had reasons to review the last three years and developments so far in Nigeria's political realm vis-à-vis expectations of the would-be President from the 2019 polls.
No doubt, opinions are divergent: while the Pro-Buharis would do or say anything to justify their stand, the anti-Buhari group will do same in the opposite direction. This is not new, mostly because it has become so fashionable in Nigerian polity that one never sees anything good in the other, even when the truth can be very clear to discern.
As has become customary in Nigerian politics, emphasis will be more on what the anti-Buharis say ahead of the 2019 polls, only because it is considered normal for the average Nigerian politician to judge government more by what the opposition say.
It seems more in this context that The Guardian said: "Every alarm raised about suspected violence in the conduct of an election should be taken seriously not only by the Independent National Electoral Commission (INEC) and the Police, but also by political parties and the totality of Nigerians. This is because Nigeria is very much embroiled in violence for its own survival, that any additional spate of violence is disastrous and inimical to the stability of the country".
And since experience has shown that the "alarms raised" usually become the basis for judgment of incumbent governments, this analysis will broaden the horizon beyond election violence to policies.
Abimbola Adelakun captured the crux of this analysis in The Punch in his piece titled, "A Nigerian future without Buhari is possible". He noted in the piece that as Nigerians, "we already know what ails us. What no one seems to know yet is how to upend this lousy government and pave the way for a more productive and forward-looking governance".
To buttress his stance, Adelakun identified two categories of people in Nigeria: those clamouring for a second term for Buhari and chose to do it blindly, and those who are yet to make up their mind, but are keenly watching events as they unfold daily to be able to make up their mind on where to pitch their tent.
"One is the Buharists, a cult of devout followers of the President whose desire for a perpetual Buhari leadership has little to do with the quality of his governance. I will argue that no Buharist, none whatsoever, boasts of either the President's intelligence or his deployment of it to confront serious national issues.
"Instead, they exaggerate every mundane insight he has into simple issues and praise his supposed moral integrity because there is almost nothing else that continues to recommend him for the Presidency.
"It does not bother them that Buhari does not articulate any vision for the Nigerian state, neither has he demonstrated that he is driven by a sense of urgency to push his country beyond its state of poverty and disrepair.
"When he returned from another medical tour in the UK recently and was interviewed, it was frustrating that he was still stuck on the same old song about corruption and jailing of offender.
"There is another category of people who are not yet resolute about voting for either Buhari, his opponents, or abstaining entirely. This constituency has significant numbers that can sway the nation's fate come 2019. In the days ahead, they are the ones to be convinced that given Buhari's antecedents and temperament in handling crucial national issues, he is not the man for Nigeria's future", he said.
Adelakun argued that "Buhari also clings to corruption as a solo agenda because he has to pander to those whose sole demand on his Presidency has been for him to jail those who denuded the nation's wealth. Some of those followers, based on the issues that preoccupy their politics, are either blind to the gnawing reality of growing poverty or they have so much swallowed the All Progressives Congress (APC) propaganda that they live in an alternate reality".
The crux of Adelakun's argument is that the Buhari-led APC had "fight against corruption" as its gambit in 2015, and over three years later, it is still struggling to convince Nigerians that the fight against corruption is still on, with only increase in hunger and sundry hardship to show for it.
Meanwhile, the opposition at all levels is also plotting to beat the incumbent to the same game: the system is once again agog with alignments and re-alignments, and the only genuine picture being painted is that of perceived deprivation of personal interests, or protection of same by the key actors. In the midst of all these, little thought seem to be given to what governance should actually be about.
Aare Afe Babalola captured the scenario in Vanguard of July 25, 2015, when he said, "…however, as is again usual with them, they seem to have forgotten to write into their equation of political alignment and realignments the very thing that should be uppermost in the minds of any political leader truly desirous of serving his people; the unity and interest of the nation and the people they seek to serve".
As February 16 approaches, therefore, the expectations of Nigerians would be for aspirants for the coveted Presidency, and any other political position for that matter to be able to not only identify key questions on how to revamp Nigeria's economy, but also proffer workable solutions.
Paramount among the questions would, of course, be how to provide a workable solution to the hydra-headed corruption syndrome which has eaten deep into the nations psyche at all levels of governance. Part of it should be that merit is given its place in the polity, against the current stance of who occupies what space depending on the dictates of a relative selfish few whose decisions are often influenced by a quest to prove power.
While this is on, deliberate effort also needs to be made to debunk the seeming inherent notion that stands out Nigeria as a corrupt nation. This is because there is no country in the world that is not corrupt.
The difference is that while developed countries focus more on practical ways of deinstitutionalising the corruption phenomenon, countries like Nigeria use it as a political gimmick, the way the ruling All Progressives Congress (APC) used it to ascend the presidency in 2015, but with nothing concrete to offer.
Adelakun addressed this when he said: "When you compare the corruption in Nigeria to what goes on in the USA, our Nigerian leaders, for their entire thievery, look like mere pickpockets. In fact, larger economies give rooms for wider chances of crimes and abuse of power.
"What their systems have done differently has been to build systems and reproduce social processes that encourage continuous self-improvement to ameliorate occurrence of corruption. They did not paralyse initiatives by taking corruption as their peculiar cultural habit".
This is the ultimate expectation of Nigerians when the next president takes charge of the highest position in the country, come May 29, 2019.
Soibi Max-Alalibo
'Reps Passed 88 Bills In Two Years'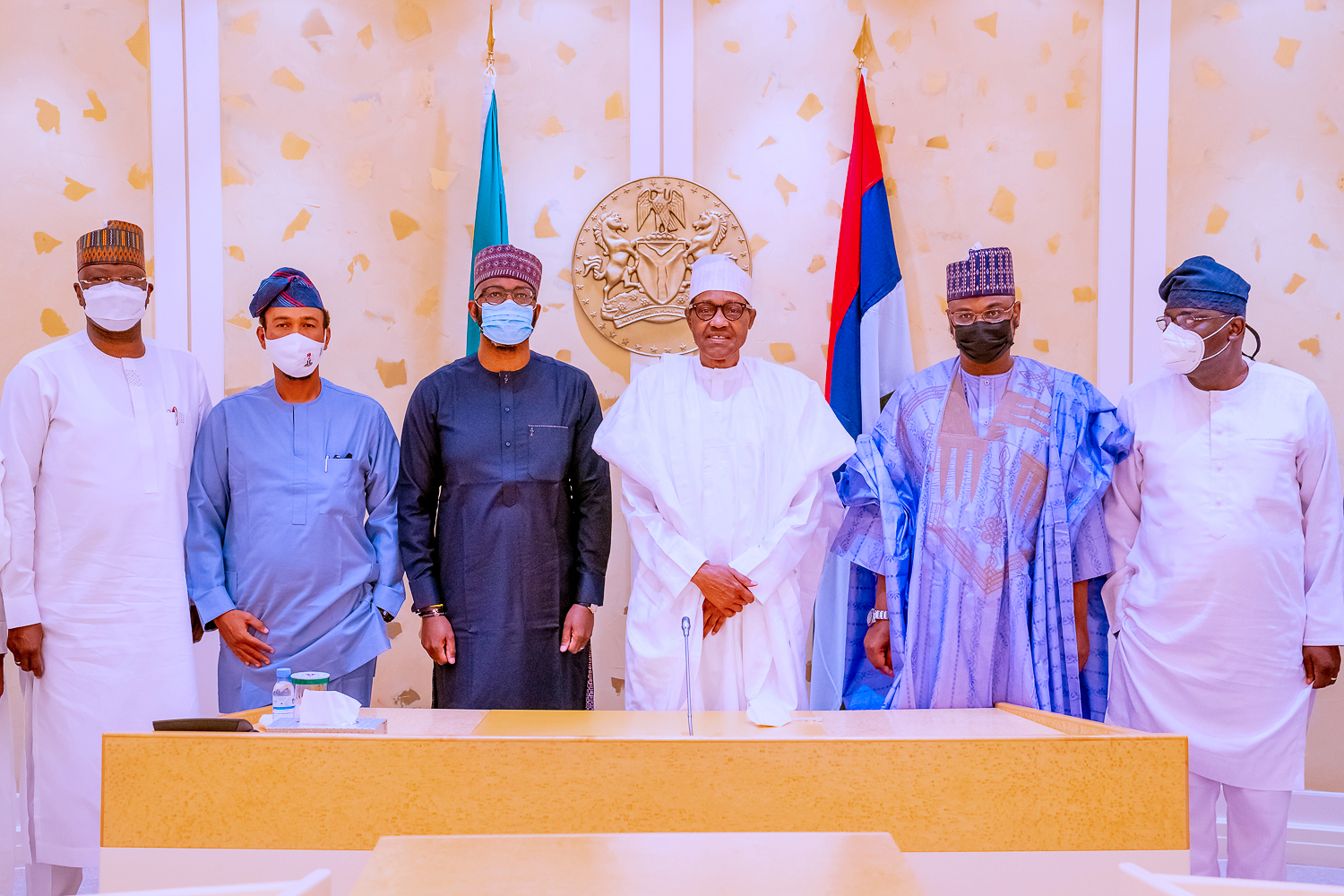 The House of Representatives has passed 88 bills out of 1407 bills in the past two years, its spokesperson, Benjamin Kalu (APC, Abia) has said.
The House clocked two years on June 11 and has two years left.
Mr Kalu had earlier released different data on the status of legislative activities. However, The Tide source is yet to independently verify this latest data.
Mr Kalu had claimed that the House considered 853 bills and 41 of them passed, in the previous statement.
According to the new statement released on Friday, a total of 554 bills were introduced between June 2020 and June 2021. It was a sharp decline considering that the House introduced 853 bills between June 2019 and June 2020.
Although the decline could be blamed on the outbreak of Covid-19.
"The accurate number of bills considered by the 9th House of Representatives as of June 10, 2021 is 1407 out of which the House has passed 88 bills.
"Additionally, the accurate number of motions considered by the 9th House of Representatives as of June 10, 2021, is 730 out of which the House has made 98 resolutions on security issues."
The data released by the lawmaker shows that while the introduction of bills has been easy, the progression of bills has been very slow.
A total of 942 bills are awaiting second reading, only 327 bills have been referred to committees, and 79 are awaiting committee of the whole consideration.
Within the same period, 730 motions were considered by the House. However, out of the 663 referred to committees, only 40 reports have been laid, and only six have been considered by the House.
Legislative activities suffered a great deal in 2020 due to the breakout of Covid-19. The National Assembly was shut down for about two months between March 2020 and May 2020.
At a point, the plenary was reduced to once a week.
However, the lawmakers did not help the situation by embarking on holidays at the slightest opportunity, thereby missing deadlines on passage of key legislation.
Also, a review of the legislative agenda of the House by The Tide source shows that the lawmakers are far behind in fulfilling their agenda.
Accord To Contest In 12 LGAs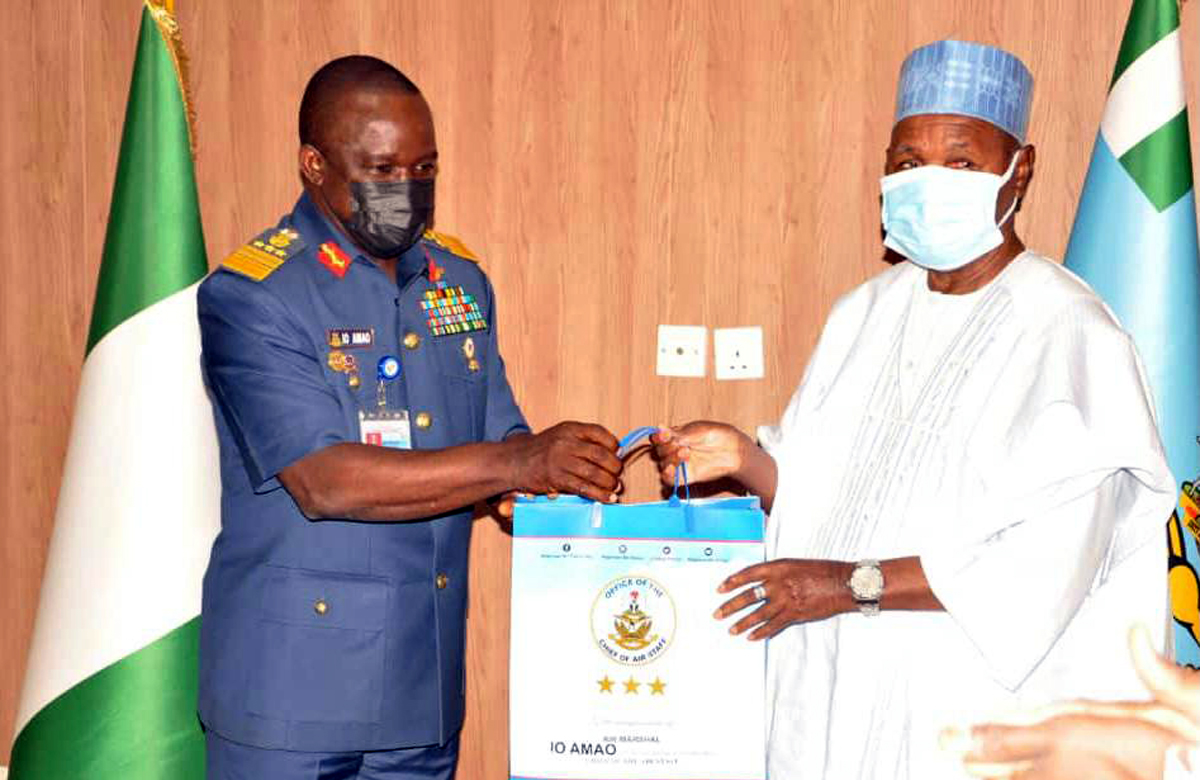 Accord Party plans to contest only in 12 local government councils and 37 local council development areas at the July 24 council polls in Lagos State.
Its Publicity Secretary, Dele Oladeji, told newsmen in Lagos, yesterday that the party chose to contest only in its areas of strength rather than dissipate energy across the state.
He said Accord Party would contest chairmanship and councillorship seats in Somolu, Mushin, Odi-Olowo, Igando-Ikotun, Agbado Okeodo, Agege, Alimosho, Apapa, Lagos Mainland, Ikorodu, Oshodi/Isolo, and Ifako-Ijaiye LGAs/LCDAs.
Oladeji said that the party had a good outing in these councils at the last council elections in 2017.
"We are set for the election and we are competing in our local governments of strength where we won in 2017.
"We are set to repeat the same feat and even win more than the eight councillorship seats we won in 2017 to become the only opposition party in the local government administration in Lagos State,'' he said.
Oladeji said that the party was ready to go to court wherever its mandate was stolen as it did in 2017 local government elections.
"As against 2017 when we went to court only in few areas to get back our rigged mandate, this year, we will go to court in any number of local government areas where our mandate is perceived to have been stolen through rigging.
"As the only opposition party in the local government's administration of Lagos State, we have retained the abiding hope of Lagos residents as the alternative party."
Okorocha Cautions Igbos On Secession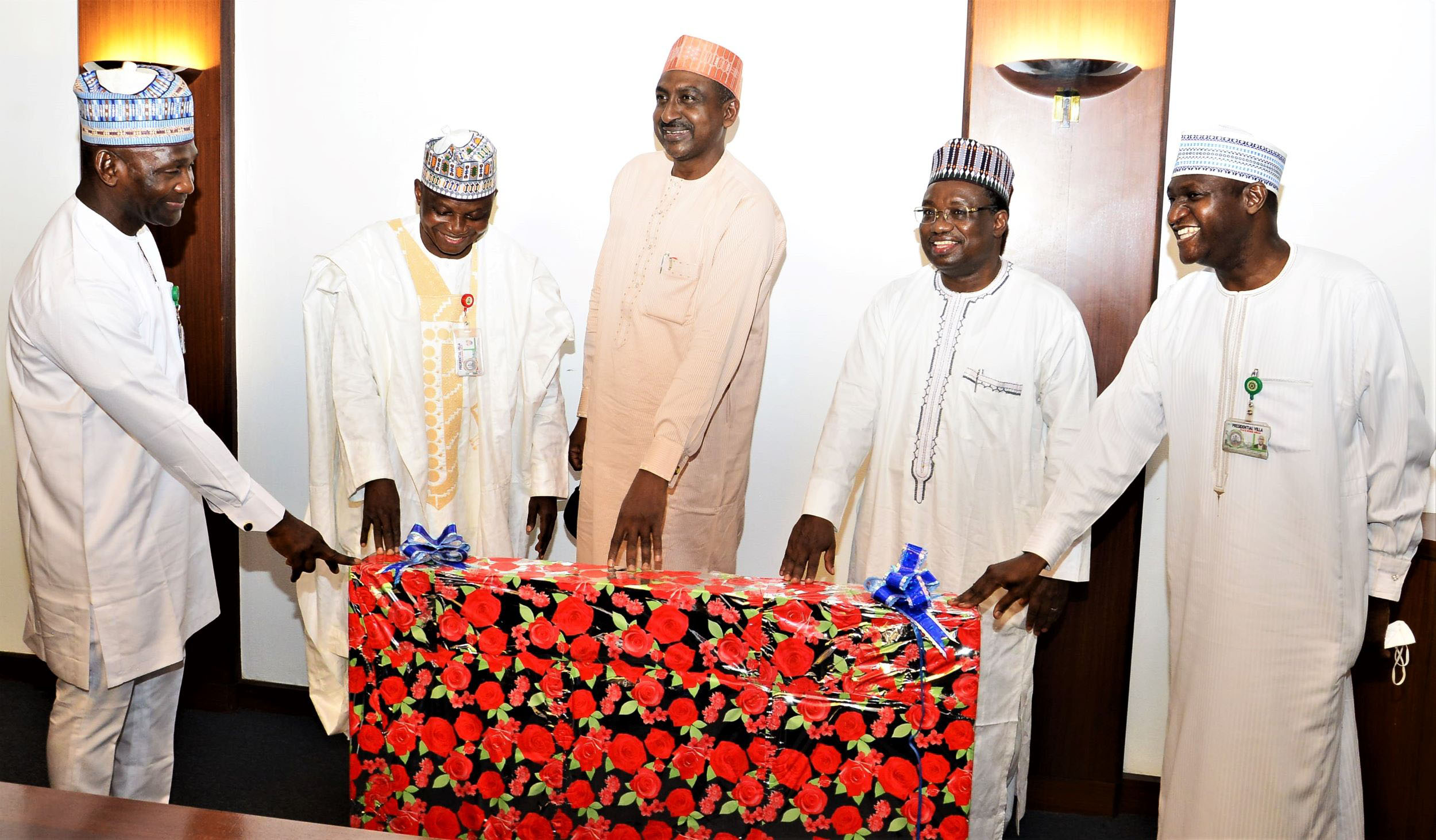 The Senator representing Imo West, Rochas Okorocha, has cautioned the South-East against their agitations for Nigeria's breakup.
Okorocha warned that Igbos would be the worst hit if Nigeria breaks up.
The former Imo State Governor spoke in Abuja while addressing some women groups yesterday.
Okorocha stressed that the South- East should push towards fixing the country and not its disintegration.
The lawmaker stressed that Igbos are nationalistic in nature, hence they should dismiss the urge for Nigeria's disintegration.
He said: "It is only an Igbo man that goes to a place and remains put in that place, buys a land and builds a house for his family without feeling insecure. The Igbos will lose more if Nigeria divides.
"Most Nigerian leaders who were successful had one thing or the other to do with the Igbos. It is either they married Igbo women or had some links with them. I can call names like, former President, Obasanjo; former Vice President, Atiku Abubakar, Buba Marwa, just to name a few".
South-East groups like the Indigenous People of Biafra, IPOB, and the Movement for the Actualization of Sovereignty State of Biafra, MASSOB, have been agitating for the disintegration of Nigeria.
IPOB led by Nnamdi Kanu has been in the forefront, calling for Biafra's actualisation.