Nigerian Firm Wins Maiden Shell Global Innovation Outstanding Performance Prize
A Nigerian plastic-recycling company has won the maiden Shell Outstanding Achievement Prize in the 2018 Shell LiveWIRE Top Ten Innovators Awards.
The Bayelsa State-based De-Rabacon Plastics came tops in a competition that also saw another Nigerian firm, Alternate Energy Limited, emerge as the second runner-up in the Energy Solutions category to win $10,000 prize money.
The two Nigerian companies are among the Top Ten Innovators named, last week from among 21 entries in a contest which attracted over 11,000 voters from 102 countries.
Speaking at the event in Port Harcourt, General Manager External Relations of Shell Nigeria, Igo Weli said, "This is part of the streak of successes with the Shell Nigeria Live-WIRE programme, coming a year after two of our Nigerian entrepreneurs won in the merit category at the finals in Sierra Leone in 2017.
"Being named as one of Shell LiveWIRE's Top Ten Innovators showcases the innovative entrepreneurial talent that Nigeria is nurturing on the world stage," Igo added.
De-Rabacon Plastics is a social enterprise that recycles end-consumer plastics into viable commercial products while Alternate Energy provides solar and wind powered community solutions, including water treatment and off-grid solar farms.
Reacting to news of De-Rabacon's emergence as a winner, Managing Director of the company, Yolo Bakumor Smith described the LiveWIRE opportunity as life-changing and providing employment and livelihood to over 58 direct and indirect employees and their scores of dependents.
"This is a booster to my dreams and I give credit to The Shell Petroleum Development Company of Nigeria, SPDC, for the opportunity provided to Nigerians to be successful, globally recognised business owners," Smith said.
In his response, Managing Director of Alternate Energy Limited, Henry Chikogu, described the award as a motivator not only to him and his company but also to other Shell Nigeria LiveWIRE beneficiaries and to prospective participants in the annual programme.
Both Smith and Chikogu will be joining other winners in Kuching, Malaysia in November for the final awards ceremonies.
Emobella Engineering Nigeria Limited and De-rahbs Energy Services, both Nigerian companies based in the Niger Delta were among the Top Ten winners in 2017.
Emobella provides engineering services with a USP of 24-hour availability and high-quality customer service, and De-rahbs Energy installs, services and repairs solar energy equipment, and provides a low-cost solar energy payment plan and training to future engineers and energy entrepreneurs.
Operating in 17 countries, Shell LiveWIRE strengthens local economies across the globe by promoting entrepreneurship and developing entrepreneurs.
Every year the programme supports thousands of individuals to access the knowledge, skills, networks and resources to turn their innovative business ideas into successful enterprises.
Launched in Nigeria in 2003, the programme helps young people explore the option of starting their own business as a real and viable career option, and provides them with training, finance, and business mentorship.
Shell Nigeria LiveWIRE has produced over 6,500 Niger Delta entrepreneurs most of whom are now employers of labour.
Some of the beneficiaries are also given the opportunity to play in SPDC's supply chain as vendors and are provided with access to growth capital.
In 2014, a special Shell Nigeria LiveWIRE programme for Ogoni youths was launched, the same year another special edition was launched for Niger Delta Youths with disabilities.
The Ogoni Special LiveWIRE is geared towards providing alternative livelihood for the youths of the area and has since produced over 165 entrepreneurs.
Reactions Trail Protest At NLNG Facility In Bonny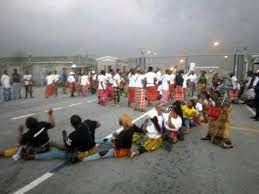 Reactions are now trailing the protest by Finima community against the Nigerian Liquefied Natural Gas Limited in Bonny, Rivers State and the counter protest, which led to destruction of properties and bodily injuries on the protesters.
The lawmaker representing Bonny/Degema Federal Constituency in the House of Representatives, Hon. Farah Dagogo, said the protest and the unfortunate violence would not have happened, if oil and gas multinationals operating in the Niger Delta, were doing things the right way.
Dagogo who described the violence as unfortunate, said it was a sad reflection of the sour relationship that now exist between companies and their host communities, as brothers were being pitched against brothers.
He urged the aggrieved people of Finima Community and all others in Bonny LGA to sheath their swords, adding that other means of getting a workable solution that would be beneficial to all, are being explored.
"The violence that was witnessed in Bonny Local Government Area of Rivers State between Finima community youths and other alleged youths of the LGA was unfortunate, and a sad reflection of the sour and acrimonious relationship that now exist between companies and their host communities.
"The peaceful protest against the NLNG, over the propriety or otherwise of a General Memorandum of Understanding, which was intercepted and later turned violent that has now left many injured and properties razed, would not have been necessary in the first place if things were done the right way.
"While apportioning blames now may not get the desired outcome , it is nevertheless instructive to note that the people of Finima Community and the various impacted communities in the Niger Delta and beyond, where the NLNG gas pipeline passed through, are within their rights to legitimately demand for what is theirs," Farah said.
Meanwhile, the management of the Nigerian Liquefied Natural Gas Limited, has confirmed that there was a protest and counter protest, which led to blockade of the major routes to its facility in Bonny Island on Thursday.
NLNG General Manager, External Relations and Sustainable Development, Eyono Fatayi-Williams, in a statement said as a good corporate citizen, the company applies the principle of fairness and inclusiveness in engaging with its esteemed stakeholders.
"The Company has always considered all stakeholders in the community trusted partners, and it continues to maintain this position.
"NLNG remains fully committed to sustainable development in the kingdom, hinged on active community participation to drive initiatives and projects that positively impact the lives of the community."
This Tiny Country Could Become Europe's Newest Oil Producer

It is rather rare to see enthusiasm for completely new exploration projects in Europe. The overwhelming majority of OECD countries are either in terminal decline or are looking into ways how to ban exploration altogether. The less-appraised parts of Eastern Europe might still have some potential yet in the absence of oil majors such endeavors risk remaining a lifelong pipe dream. Still, the appearance of a new European frontier can rekindle upstream hopes (even if for a short period of time). Europe's latest addition to the list of nations willing to tap into their prospective hydrocarbon resources is located in the southeast of the Old Continent, in Montenegro. The small ex-Yugoslav republic with just slightly more than 600 000 inhabitants has witnessed its first offshore well spudded on March 25, 2021. The 4118-5-1 wildcat was drilled in 100 meters of water to a total depth of 6525 meters, some 25km from the Montenegrin shore.
The first offshore Montenegrin well was spudded by the ENI-NOVATEK tandem, with the Italian major taking on the reins of operatorship. Given the geographic proximity, ENI's interest in offshore Montenegro is quite understandable and was to be expected. In case of any discovery, ENI has the convenient option of accommodating prospective production within its system, the Italian shore is only 500km from the wildcat's location. The first well is targeting an oil reservoir at depths of 6.5km, implying that the Italian major's 120kbpd Taranto Refinery might be a safe backstop for any potential crude produced. Along with Total, ENI has been one of the most active drillers in the Mediterranean, marking suchsupergiant discoveries as the Egyptian Zohr or the Cypriot Calypso. Across the Adriatic from Montenegro, ENI has been developing the Aquila field offshore Brindisi,producing medium density crude of some 36° API.
The case for NOVATEK's participation in an offshore project is much more peculiar, considering that the Russian gas producer has no assets in the Adriatic.Moreover, NOVATEK is on the US' Sectoral Sanctions Identifications (SSI) List, meaning that equity investments and financing matters are substantially encumbered. Luckily for the Russian firm, offshore Montenegro does not fall under any of the three sanctioned areas, Russian deepwater, Arctic offshore, and shale. Domestically, NOVATEK is heavily focused on gas production on the Gydan peninsula and in the surrounding area, compelling it to seek new niches it can fill, new frontiers that could serve as bases for future growth. In a sense, NOVATEK needs to overgrow its LNG specialization and gain market-relevant competence in other segments, too.
NOVATEK's first step into the foreign offshore segment took place in Lebanon where it landed two offshore blocks in a consortium with Total and ENI in 2018. In both cases NOVATEK did not lay claims to operatorship, focusing on building up key relationships with Europe's leading drillers. It seems very likely that it is from the Lebanese joint experience that the Montenegrin drilling ambition branched out into a separate work track. Concurrently, although Montenegro is one of the hottest candidates for EU accession, Podgorica remains beyond the bounds of the European Union. For NOVATEK this is a great boon, as sanctions risk can be negotiated directly with the relevant national authorities, i.e. no involvement of Brussels is required.
Technically,the Montenegrin offshore area has already seen exploration drilling, though that was back in the SFRY (Socialist Federal Republic of Yugoslavia) times, in 1980. Although Yugoslavia was a socialist country with all its peculiarities, it was the US major Chevron that was the operator of drilling operations. The Jadran Juzni (Southern Adria) prospect turned out to wield signs of oil and gas systems which, however, were deemed non-commercial,effectively closing Chevron's offshore endeavors in Yugoslavia. It needs to be pointed out that the current wildcat is farther off the Montenegrin coast the Jadran Juzni well was only 3km from shore. To carry out the drilling, the ENI-NOVATEK tandem contracted the Topaz Driller, a Panama-flagged jack-up drilling rig. The contract was clinched in July 2020, for drilling operations starting in Q1 2021 and taking up to 180 days.
Up to now the work progress of ENI-NOVATEK seems fairly solid. In late 2018 their contractor has carried out a comprehensive 3D seismic survey on the 4118-5 Block, then the summer of 2019 witnessed a string of hydrophysical and geophysical surveys on the prospects. Having completed this, it was assumed that the spudding of the first well would take place in 2020, however, the coronavirus-triggered chaos upended all plans and effectively delayed the wildcat into 2021. Most probably the Italo-Russian joint venture will drill 2 wildcats. Even if the first well turns out to be completely dry or non-commercial, the second well (expected to be spudded in May-June 2021) is targeting gas plays at lower depths, i.e. the first well's fiasco does not automatically foreshadow the failure of the second well.
According to media reports, it will take ENI 4-5 months to finalize the drilling of the wildcat and assess the results. Nevertheless, Montenegro's offshore zone might more activity coming up in the upcoming months. The Greek Energean holds 2 license blocks (4219-26 and 4218-30) and is expected to take a decision on whether it intends to proceed with drilling exploratory wells in its acreage. The data to assess the blocks' resource bounty is already there, Energean carried out 3D seismic surveying on both blocks in 2019 already. The spark of interest towards its off shore zone might compel the Montenegrin authorities to expedite a 2nd offshore bidding round which would presumably cover the 7 remaining unallotted blocks. There is very little probability that Podgorica will be trying to auction off onshore blocks,especially considering their history of dry wells.
Katona is a contributor.
By: Viktor Katona
'NCDMB'll Not Invest In Businesses With Competitive Private Players'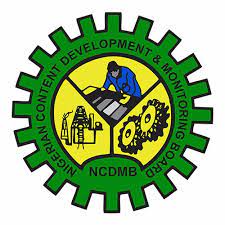 The Nigerian Content Development and Monitoring Board (NCDMB), has said that it only partners with strategic policies and projects that are promoted by the Federal Government and would not invest in oil and gas businesses that have competitive private players.
The Executive Secretary of NCDMB, Engr. Simbi Kesiye Wabote, made the clarification recently when he hosted members of the Women in Energy Oil and Gas (WEOG) Nigeria, led by their President, Dr. Oladunni Owo at the Board's liaison office in Abuja.
He clarified that the Board would not invest in competitive business areas because such investments would compromise its morale position as a regulatory agency.
"Our role is to act as a catalyst of strategic government policies and programmes and we exit once those businesses become successful," he added.
He also stated that NCDMB is a regulatory agency and not an interventionist organisation and would not get involved in programmes outside its mandate.
According to him, in line with the Board's vision to serve as a catalyst for the industrialisation of the Nigerian oil and gas industry and its linkage sectors, the NCDMB has partnered with investors in modular refineries, manufacturing of LPG cylinders, LPG Depots, gas processing facilities, lube oil production plant, and a methanol plant using gas as feed stock.
Speaking further, Wabote listed some policies introduced by the Board to support women in the oil and gas industry to include the inauguration of the Diversity Sectorial Working Group in the Nigerian Content Consultative Forum (NCCF) and the creation of the Women in Oil and Gas Product in the Nigerian Content Intervention Fund (NCI Fund).
He explained that the Bank of Industry (BoI) is responsible for managing the NCI Fund, assessing applications and disbursing loans to approved companies.
He said "the NCI Fund is one of the most successful loan schemes. About 98 percent of the borrowers are paying back because we go through a very rigorous process".
Dwelling on the Project 100 Initiative of the Board, the Executive Secretary stated that it was designed to nurture 100 wholly owned oil and gas service providers in a competitive and sustainable way through targeted interventions, into larger scale players that create high impact.