Edo, Chinese Firm Sign Pact To Build Modular Refinery
The Edo State Government has signed an agreement with a Chinese firm, Peiyang Chemical Equipment Co. Limited (PCC) to build modular refinery in the state.
The project, which has the capacity to produce 1,000 barrel of crude per day is expected to be completed in April, 2019.
The Memorandum of Understanding (MoU) was signed in Tianjin, China by Edo State Governor, Godwin Obaseki, PCC President, Mr Huaming Tian and Vice President of Tianjin University, Hu Wenping.
The university owns 51 percent interest in the company.
Speaking after signing the agreement, Obaseki said the state is collaborating with the university because of its key competence in emerging engineering technology.
As a result of the collaboration, the governor said the university offers the state an agreement to provide scholarships for Edo students to study engineering and build technical manpower in areas that relate to oil and gas.
Obaseki said the project would provide job opportunities for the teeming youth as well as make the state a hub for petro-chemical industries in Nigeria.
"…We have the largest onshore gas reserve. We want to see how we can leverage on some of the natural resources we have to ensure that we build an industry that is local and sustainable," the governor said.
The Vice President of Tianjin University, Mr. Hu Wenping, said the Forum on China Africa Cooperation (FOCAC) provides the university opportunity to collaborate with Edo, being one of the oil producing states in Nigeria.
The collaboration, he said, would enhance relations between Nigeria and China.
MoniPulo Empowers 70 In Akwa Ibom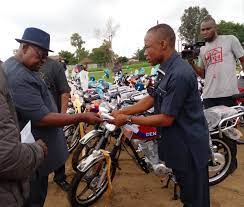 A total of 70 indigenes of Mbo Local Government Area of Akwa Ibom State, host to an indigenous oil firm, Moni Pulo Petroleum Development, have benefited from the 2021 community empowerment programme of the company.
The empowerment programme, which is in the 12th cycle, saw to the distribution of 70 motorcycles to the benefiting members of the host communities.
Speaking, the Chairman and Chief Executive of Moni Pulo, Dr. Seinye O.B. Lulu-Briggs, said the company has had a very healthy relationship with the people of Mbo LGA and has left positive footprints since 1999.
Lulu-Briggs said the company believes that provision of an economic-enabling environment, sustainable employment, secured opportunities and human capital development in Mbo LGA, remain the guiding principle for social transformation.
She emphasised that the company has a passion for transforming communities and catalyzing personal and communal growth in a sustainable manner, which is why corporate social responsibility is her cherished core corporate value.
"MPLs Corporate Focal Responsibility package is structured along four core areas: Educational Development, Skill Acquisition and Empowerment, Infrastructural Development, Sports and Social welfare.
"It is believed that capacity building will ameliorate the Niger Delta region's economic challenges and reduce the incidences of youth restiveness. Thus, MPL takes this gesture further to empower Mbo and Effiat Community youths with high class motorcycles.
"This is the 12th cycle of our Community Empowerment Programme, and it is designed to empower 70 business Start-Ups from within Mbo Local Government Area in Akwa lbom State."
Lulu-Briggs represented by the Head pf Administration and Community, Alabo Clifford Daerego, said MPL's empowerment programme provides opportunites for entrepreneurs to set up and establish businesses that will help increase the employment rate in Akwa lbom State and in the country.
"A review of the social responsibility projects we have carried out in Mbo Local Government Area, reveals that our activities have aligned with the current global Sustainable Development Goals. This Community Empowerment Programme hinges on SDG Goal 8, which is to promote sustained, inclusive and sustainable economic growth, full and productive employment and decent work for all.
Despite the socio-economic challenges that we, like everyone else, have had to weather, we have continued to invest in the wellbeing of our host communities through empowerment exercises and sustainable development projects. We have done and will continue to do this because we know that ultimately our work is about people the men, women, youth and children of Mbo and Effiat."
Also speaking, Akwa Ibom State Commissioner for Power and Petroleum Development, Dr. John James Etim, who commended Moni Pulo for being a good corporate citizen, expressed delight to witnessed the empowerment programme.
Etim disclosed that upon his assumption of office, he was briefed that the company has trained many members of her host communities in several skills and also awarded university scholarships to many.
DPR Resolves 48 Oil Industry Disputes In Three Months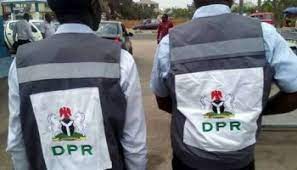 The Department of Petroleum Resources (DPR) says a total number of 48 dispute cases in the oil and gas industry have been resolved since inauguration of its Alternative Dispute Resolution Centre (ADRC).
Sarki Auwalu, DPR director/chief executive officer, said this during the petroleum club's second quarter business dinner on Wednesday.
The ADRC is one of the units in the National Oil and Gas Excellence Centre (NOGEC) established by Muhammadu Buhari on January 21, 2021.
The resolution centre was inaugurated in April 2021 with the principal aim of providing a platform where disputes in the industry could be settled in a timely, cost-effective, and mutually agreeable manner.
Auwalu said: "The centre is involved in mediation, reconciliation and arbitration. After the inauguration of the centre, we resolved about 48 cases, and right now, we have over 223 cases.
"Notable among them is the first case that we resolved which had been on for 18 years. It was resolved by simple mediation".
DPR had announced that the ADRC, which fully commenced operations in May, has a six-member advisory council and a 20-member body of neutrals which has been mediating on disputes between players in the oil and gas value chain.
The members of the Advisory council include Auwalu as chairman, Saliu Said, Cecelia Olatoregun, Bayo Ojo, Daere Akobo, and Nicholas Odinuwe.
World's Recoverable Oil Resources Shrinks By 9%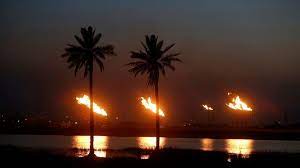 Every year and following the publication of the BP Statistical Review, Rystad Energy releases its own assessment to provide an independent, solid and clear comparison of how the world's energy landscape changed last year. Our 2021 review deals a major blow for the size of the world's remaining recoverable oil resources, but it also shows that oil production and consumption can align with climate goals.
Rystad Energy now estimates total recoverable oil resources at 1,725 billion barrels, a significant reduction of last year's estimate of 1,903 billion barrels. Out of this total, which shows our estimate of how much oil is technically recoverable in the future, about 1,300 billion barrels are sufficiently profitable to be produced before the year 2100 at a Brent real oil price of $50 per barrel.
"In this scenario, global production of oil and natural gas liquids will fall below 50 million barrels per day by 2050. Exploring, developing, processing and consuming this amount of commercially extractable oil will lead to gross greenhouse gas emissions of less than 450 gigatonnes of CO2 from now until 2100. This is compliant with IPCC's carbon budget for global warming limited to 1.8?C by 2100," says Rystad Energy's Head of Analysis, Per Magnus Nysveen.
This year's review of global recoverable oil resources is based on resources modelled at well level rather than field level. This more detailed approach has removed 178 billion barrels from the expected accounts as the confidence level for decline rates has increased with the amount of new information gathered.
Our updated report also includes revisions for proved reserves. Here Rystad Energy applies a consistent set of conservative probabilities, as opposed to official reporting by authorities which is deemed less consistent. Among other findings, we see significant differences among OPEC members on the longevity of proved reserves, ranging from well below 10 years for some members to almost 20 years for Saudi Arabia and the UAE.
In terms of absolute volumes removed from non-OPEC producers, remaining recoverable resources in the US are now reduced to 214 billion barrels, losing 30 billion barrels from last year's estimate. China suffers the second-largest loss with its remaining recoverable resources now limited to 50 billion barrels, a down wards revision of 26 billion barrels. Mexico's recoverable resources are third on the loss list, downgraded by 12 billion barrels to 26 billion barrels. Most of this year's revisions are driven by lower upside potential from shale oil drilling due to complex geology and the need for extensive exploration campaigns and improved fracking technologies.
The remaining recoverable resources of OPEC countries are reduced by 53 billion barrels to 741 billion barrels. Iran and Saudi Arabia have the largest revisions, losing 11 billion barrels each, with Saudi recoverable oil volumes now calculated at 288 billion barrels and Iranian volumes at 101 billion barrels. Iraq follows in third place, seeing its recoverable resources shrink by 8 billion barrels to 110 billion barrels.
In this revision, Saudi Arabia keeps the throne as the producer with the largest volumes of recoverable oil resources (288 billion barrels). The US follows second (214 billion barrels), Russia third (149 billion barrels) and Canada fourth (138 billion barrels).
In Central and South America, Brazil remains first in recoverable resources, sitting on 83 billion barrels (down 2 billion barrels from last year's update). In Europe, with 19 billion barrels (down by 1 billion barrels in this update), Norway remains ahead of the UK, whose volumes have shrunk by 2 billion barrels to 10 billion. In Africa, resource leader Nigeria lost 6 billion barrels and its recoverable resources are now estimated at 20 billion barrels.
Unlike most countries in our analysis, Australia's estimated recoverable oil resources are now seen higher by 2 billion barrels at 23 billion barrels.
The time stamp of Rystad Energy's newest resource assessment is 1 January 2021. In other words, our analysis illustrates where the remaining recoverable resources of each country stood at the beginning of this year.
Culled from Rystad Energy