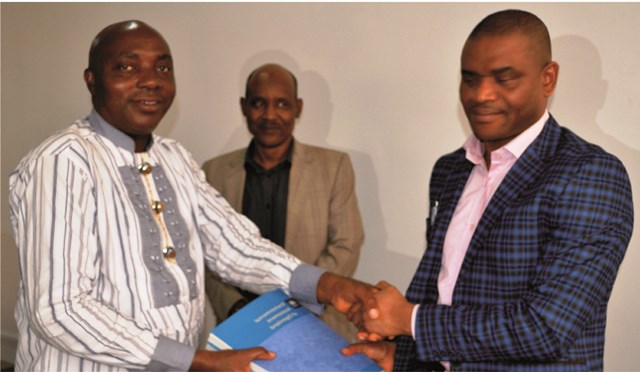 The Rotary Club of Port Harcourt North, District 9141 has disclosed plan to construct 10 toilet facilities, a borehole/tank stand at the Oil Mill Market in Port Harcourt.
According to the club, the project, which also included the provision of a generator set at the market will gulp the sum of N3.5 million.
Newly inducted President of the club, Rotarian Chidi Okwara who said this, during the induction ceremony in Port Harcourt, said that the provision of water and sanitation in all of its catchment communities remain the cardinal objective of the club within the next one year.
Rotarain Okwara said that the move was to improve the hygienic conditions of the people and check waterborne diseases.
The club President also listed other programmes to include, of a medical outreach, thorough eye testing and dental treatment, economic empowerment of women through micro project, financing and the provision of basic education/literacy programmes.
The rest are, renovation of Police cell at Elimgbu police Station as well as peace and conflict prevention/resolution programme.
The club president said that the programme which will cost the club the sum of N13,100,000 was meant to improve the living conditions of the people, adding that the club would need the support of public spirited persons and corporate organisations to achieve it.
"From the foregoing, it is evident that none of these programmes can be achieved without the support of you, our dear friends, here seated.
"They are all financially demending and will require a lot of money for their successful execution.
Rotarian Okwara further said that the club has planned some advocacy and fund raising exercise during the year to help fight the course of polio eradication.
"Just last week, we celebrated two years of "No Polio Incidence," in the whole of Nigeria. We are now counting down to be removed as a polio endemic country.
"The work is almost done, but the truth remains that no child is free anywhere in the world until every child is free everywhere," he said.