Stakeholders Task NASS On Digital Rights, Freedom Bill
Stakeholders in Information and Communication Technology (ICT) sector have urged the National Assembly to transmit the Digital Rights and Freedom Bill to President Muhammadu Buhari for his assent.
Mr Gbenga Sesan, Executive Director, Paradigm Initiative Nigeria and Mr Mark Stephens, the Independent Board Chair, Board of Directors, Global Network Initiative, made the plea in Lagos last Wednesday.
"The bill presents Nigeria with the opportunity to build an effective digital economy with a robust policy framework that protects businesses and secures human rights, complementing ongoing efforts by citizens, civil societies, the private sector, government and other actors.
"Around the world, the global digital economy is built upon the foundation of strong legal and policy frameworks, often grounded in international human rights law, which protects the actors within it.
"Making it a law will boost Nigeria's burgeoning Internet economy, improve governance and further Nigeria's position as a regional and global leader in Information, Communications and Technology issues.
"Individuals and organisations only thrive and invest in the digital sector when there is a legal certainty, regulatory trust, and rule of law that ensures that the rights of users are respected and that the interests of citizens, businesses and the government in the digital age are protected," the duo said in a statement.
The Tide reports that the bill which was developed through deliberate multi-stakeholders' consultations was passed by the Senate in March 2018.
Sesan said that the bill provided protection for the citizens from errant behaviours such as hate speech and misinformation, as defined by a competent court of law.
"Overall, the bill addresses key challenges, provides regulatory clarity and safeguards users' rights.
"It maintains a preference for `openness', which the Organisation for Economic Cooperation and Development (OECD) and many others have noted is vital for boosting trade, enabling innovation and entrepreneurship, fostering new cost-saving business models.
"The bill presents Nigeria with the opportunity to build an effective digital economy with a robust policy framework that protects businesses and secures human rights.
"It complements ongoing efforts by citizens, civil societies, the private sector, government and other actors.
"The Digital Rights and Freedom Bill will further cement Nigeria's reputation as a pioneer in progressive, positive legislation in a world where repression, clampdowns, violations and dangerous laws are on the rise", he said.

Nigeria's Economy Still Vulnerable To Shocks – LCCI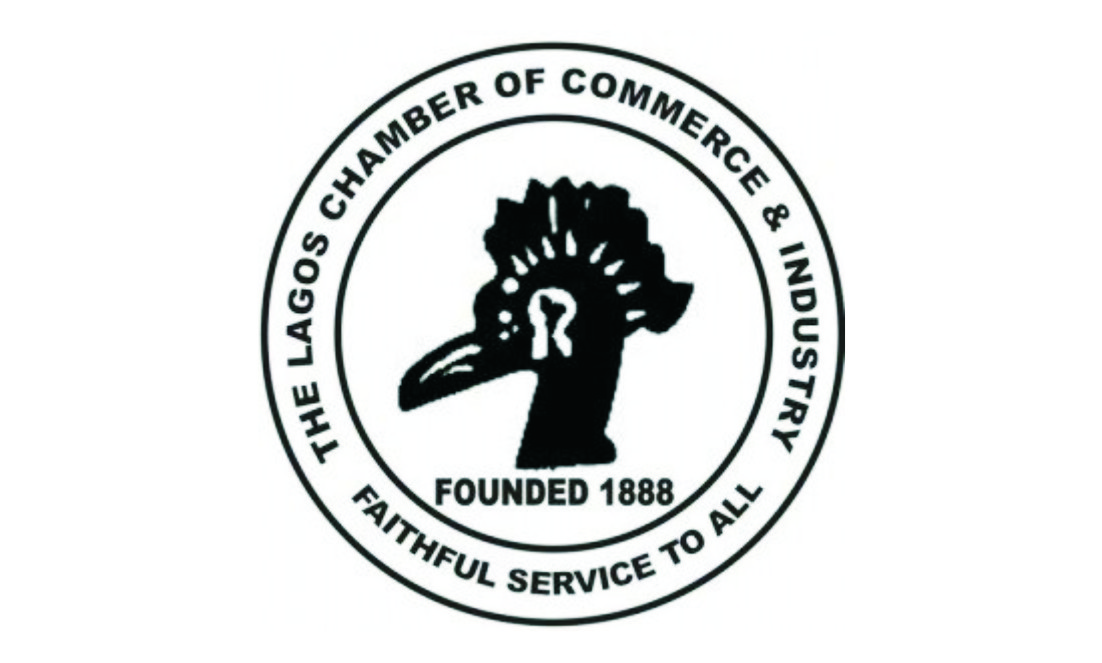 The Lagos Chamber of Commerce and Industry (LCCI) has said that Nigeria's economy is still vulnerable to external shocks due to fluctuations in global oil prices.
LCCI President, Mrs Toki Mobogunje, said this at a press conference on "State of the Nigerian Economy" held in Lagos, on Wednesday.
She said the mono-product nature of the economy would continue to expose the nation to volatility in the global oil market with its attendant consequences on the economy.
Mabogunje called on the Federal Government to intensify diversification efforts and embrace structural reforms to attract private investment and stimulate economic growth.
According to her, businesses still struggle to survive owing to multiplicity of levies, infrastructure challenges, sluggish growth, excessive regulation, high cost of credit and unfavourable government policies.
She said the challenges confronting growth of businesses had remained in spite of the country's upward movement by 15 places in the ease of doing business ranking.
The LCCI president advised government to vigorously implement friendly policies to support expansion of businesses.
Speaking on inflation, Mabogunje advised the government to stem rising consumer prices through increased investment in infrastructure, especially power and transportation.
"The inflation rate, at 11.98 per cent in December, was the fourth consecutive month of rising inflation. Rising inflation has a profound welfare effect on citizens as it weakens purchasing power, as heightened food inflation naturally escalates poverty conditions.
"Policy makers need to worry about the increasingly intense inflationary conditions, especially the food component of inflation," she said.
This, Mabogunje said, would help bridge the supply gaps and reduce transportation costs.
On foreign exchange and external reserves, she said the approach of supporting the reserves with foreign portfolio investment was unsustainable.
The LCCI president said there will be problems if portfolio investors develope apathy for Nigerian assets.
She also noted that the current security situation in the country had devastating implications for business activities, economic growth, food production and investment.
Mabogunje urged government to ensure a concrete and sustainable means of reducing youth unemployment by stimulating investment across all sectors of the economy.

AfDB Moves To Invest $600m In Alternative Energy
The African Development Bank (AfDB) says it has freed up $600 MILLION for investment in renewable energy in Africa.
The President, AfDB, Dr Akinwumi Adesina, who disclosed this in his keynote speech at the UK-Africa Investment Summit, said, "Huge opportunities exist for investment in renewable energy, especially for hydropower, wind, solar, thermal and geothermal.
"But many of these opportunities can't be realised unless we invest a lot more in project preparation to make the projects bankable. The African Development Bank through its NEPAD infrastructure project preparation facility has helped to mobilise financing for $8.5 billion of infrastructure projects."
The AfDB said the Sustainable Energy Fund for Africa, based at the bank, had supported investments in excess of $800m in renewable energy.
He said, "With global climate change, and increasing frequency and intensity of extreme weather events, there is an urgent need to climate proof infrastructure investments.
"The devastating cyclones in Mozambique, Malawi and Zimbabwe led to massive destruction of critical infrastructure. The same applies to coastal states, which are more vulnerable to coastal erosion and floods. Infrastructure investment must now be climate-resilient."
According to Adesina, the bank used a partial risk guarantee to support the Lake Turkana wind power project in Kenya, the largest wind power generation project in Africa, which will produce 300 megawatts of electricity.
"The African Development Bank's €20 million Partial Risk Guarantee essentially backstopped the government of Kenya's obligations to developers against delays in the construction of transmission lines," he said.
He noted that the bank launched a $1billion synthetic securitisation that it used to transfer risks on its private sector portfolio assets to the private sector.
Adesina said, "We are currently exploring with the DFID the use of synthetic securitisation for the sovereign portfolio of the African Development Bank. This will be used to transfer sovereign risk to the market, working with insurers and reinsurers in the UK. This could be a huge game changer for how governments can transfer their sovereign risks on infrastructure to the market.
"Because the bulk of infrastructure is financed through foreign loans, and the revenue streams are in local currency, it introduces high financial and forex risks to investors. Using swaps and hedging are effective, no doubt, but more can be achieved by focusing on local currency financing. This will also help with debt sustainability as the bulk of Africa's external debt is on infrastructure.

Five Dockworkers Die In Rivers Over Poor Package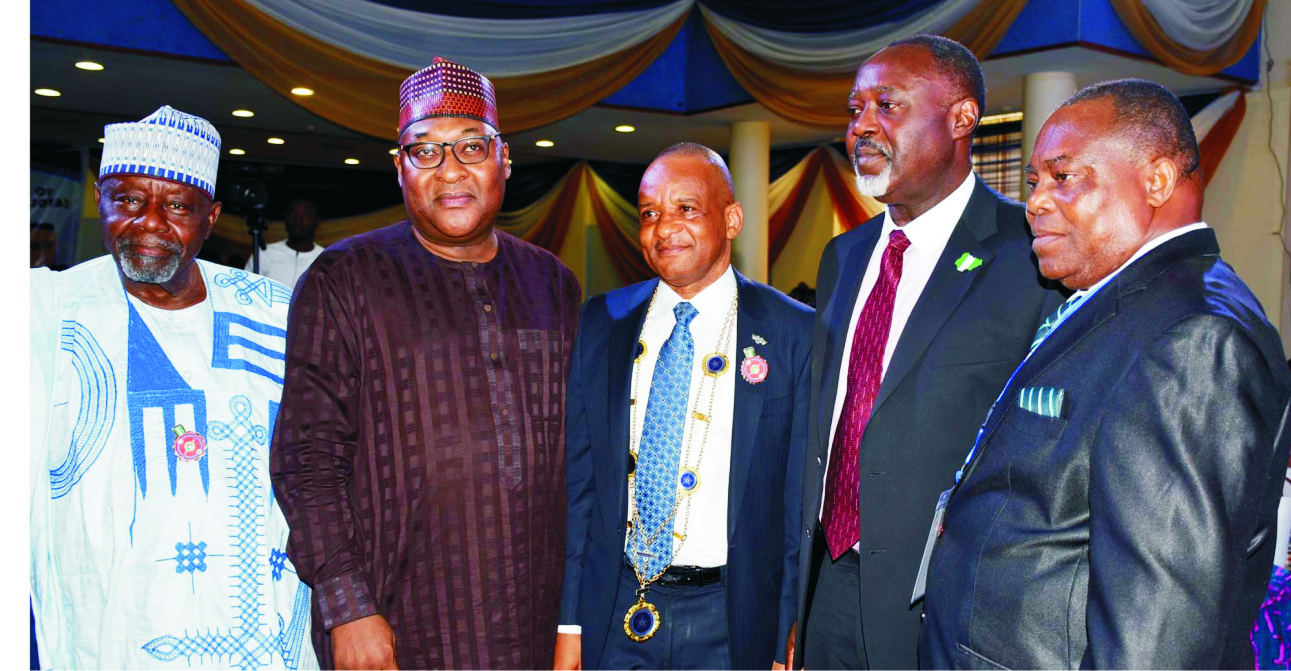 About five aged disengaged dockworkers have suddenly died in Port Harcourt on getting to know the poor severance package awaiting them from the Nigerian Ports Authority (NPA).
The NPA had earmarked payment of Four Hundred Thousand (N400,000) only as severance package to each of the disengaged tally clerks and on-board security men on Monday.
Confirming the death of the members to The Tide on Monday in Port Harcourt, a disengaged tally clerk, Mr Ilomabo Taylor, said the five deceased dockworkers lived close to him.
Taylor said the aged disengaged dockworkers died when they learnt that all the NPA would pay them as severance package for over 20 years in service was N400, 000 only.
The 67 year old Taylor expressed worry that what accrued to the disengaged dockworkers from NPA was very poor compared to their years in the service.
He told The Tide that they were disengaged in 2015 without any benefits from the stevedoring or the NPA, thereby causing severe hardships to their families.
He appealed to the management of NPA to probe the payment of the severance package to the dockworkers.
Taylor said since 2015 he was disengaged from service, he could not afford to pay his rent and other bills for his family.
Chinedu Wosu