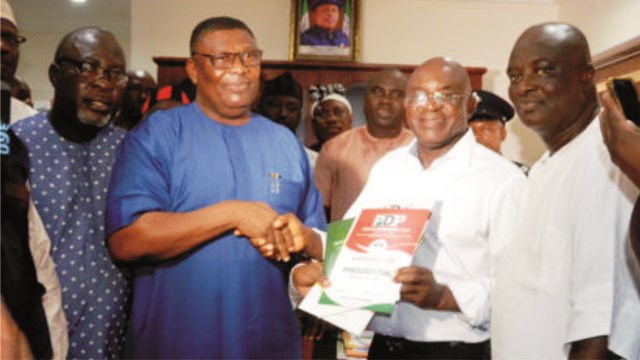 The councillor representing Ward 12 in Khana Legislative Assembly, and Chief Whip of the legislative house, Hon Barikui Solomon, has lauded Governor Wike for running what he called inclusive politics, especially his provision of broader space for women to participate in politics.
Hon Barikui gave the commendation during a thanksgiving service held at Ascension Apostolic Church, Wiyaakara community, in Khana Local Government Area of the State.
"Governor Wike is the only Governor in Nigeria that makes it a deliberate policy for women to be given a reasonable percentage to participate actively in political leadership," she said .
The lawmaker noted that her emergence as a councillor and that of her numerous colleagues across the State were testimonies of Governor Wike's gender-sensitive government.
Barikui, who is the first female Chief Whip in the Khana Legislative Assembly, thanked the people of Ward 12 for supporting her during the elections and assured to give effective representation to the ward, especially in promotion of women welfare and youth in the ward.
She also assured to mobilise women in the area to support the re-election of Governor Wike in 2019.
The lawmaker also called on the people of Ogoni and Rivers State in general to support the governor to return in 2019, to enable him continue his development projects in Rivers State.
She also called on the Independent National Electoral Commission (INEC) to resist being used to perpetrate electoral vices in Rivers State, while ensuring that the votes of the people count.
This, she noted, will not only justify the credibility of the electoral empire, but also prove that the People's Democratic Party, (PDP) is on ground in Rivers State.
She used the opportunity to urge security agencies to remain non-partisan in the conduct of their civic duties.
Taneh Beemene