Medical Council Inducts 120 LAUTECH's Medical Doctors
The Medical and Dental Council of Nigeria (MDCN) has inducted 120 new medical doctors trained by the College of Health Sciences, Ladoke Akintola University of Technology (LAUTECH), Ogbomoso.
Dr Tajudeen Sanusi, the Registrar of the Council, conducted the induction of the new doctors along with other officials at a ceremony held at the college premises, on Monday.
Sanusi said that reports about LAUTECH products were pleasant and encouraging, adding that the only concern was the incessant industrial actions embarked upon by workers of the institution.
"We have pleasant and encouraging reports about LAUTECH products, but what has remained worrisome is the incessant industrial actions embarked upon by workers of the institution" he said.
He appealed to the owners of the institution to do all within their powers to provide adequate funding for its administration.
Sanusi warned that the council would not hesitate to close down any medical school which performed below laid down standards.
He counselled the newly inducted doctors to be alive to their responsibilities and be truthful to the oath they swore.
He reminded them that the profession was a delicate one meant to ensure safety of life.
Earlier, Prof. Samuel Taiwo, Provost of the College, said it was highly unfortunate that some of the inductees who were admitted in 2008 stayed long in the college.
"The global best practice and training to produce high quality medical doctors and other healthcare personnel is hinged on ensuring seamless and uninterrupted academic activities usually anchored in the College and Teaching Hospital.
"Our desire as a College is not to cause delay in the training of our students. When there are significant interruptions in the training programme, we have no choice than to extend the period of training to compensate for the period of interruptions," he said.
Prof. Adeniyi Gbadegesin, the Vice-Chancellor of the university, thanked the two owner states of Osun and Oyo, and appealed to the governors to increase funding to the institution.
Health Insurance,Vehicle To Quality Healthcare – Expert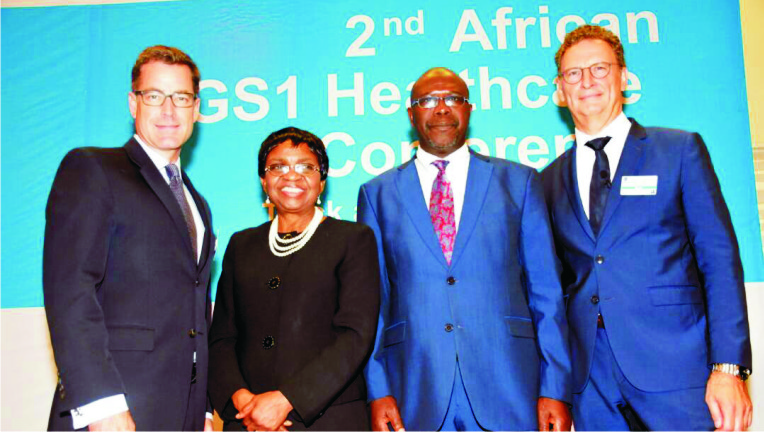 The Country Director of an NGo, Palladium Health Policy Plus Project, Mr Ezire Onoriode, says health insurance remains the vehicle for quality healthcare and Universal Health Coverage (UHC) across the globe.
Onoriode told The Tide's source yesterday in Asaba that the thinking of the Federal Government was to ensure that all the states establish a health insurance scheme with a functional primary healthcare system.
"I work with Palladium, a US service funded project, working in 17 countries of the world and in Nigeria; we are working with the Federal Ministry of Health.
"We work with the National Health Insurance Scheme (NHIS) and the National Primary Health Care Development Agency and their states counterpart to help them achieve UHC.
"At the state level, we are working in Eboyi, Osun, Abia and Federal Capital Territory (FCT). We provide technical support for states to develop their health insurance agency and health insurance scheme.
"Globally, if you want to achieve UHC and quality healthcare health insurance is the vehicle to do that this is because there were many who are so poor and cannot afford healthcare.
"Imaging in Nigeria today, out of pocket expenditure is one of the highest in the world at about 77 per cent compared to some countries, like Ghana which is less than 40 per cent out of pocket expenditure," he said.
He said that health insurance takes the burden away from the poor and spread it across the entire population of the scheme with a minimal contribution to access quality healthcare without the catastrophe of poverty.
"We have currently developed health insurance scheme for Osun, Abia and Ebonyi States.
"Governor David Umahi of Ebonyi will be launching the state health insurance scheme before the end of September, to open it for the public to access healthcare services," he said.
He said that theme of this year's National Council on Health (NCH), "Consolidating the Journey Towards Achieving Universal Health Coverage (UHC)'', which held in Asaba, was a pointer to the eight direction in Nigeria.
He said that the NHIS at the time it was set up was not made mandatory and as such many people could not get registered into the scheme, adding that it is part of the reasons why the coverage was low logged.
"The Federal Government is trying to make health insurance mandatory, besides when the NHIS scheme started its coverage hovered around federal staff and this constitutes a very small percentage of the entire population of the country.
"I am excited when I learnt that Delta Health Insurance Scheme has recorded over 630,000 enrollees in a scheme which started less than two years ago in a state with about four million people.
"So, imaging if every state can set up the scheme and register up to 10 per cent coverage, many more Nigerians will have access to quality healthcare compared to about five per cent coverage by the NHIS given the over 180 million population of the country.
"The solution is for all states to get their health insurance running and sustainable and from there we can talk of quality healthcare for every Nigerian.
"There is no reason why any woman should die giving birth to a life, this happens to most poor Nigerians because they cannot afford quality healthcare.
"The choice of going to unskilled birth attendance is obvious because they cannot afford the bills to access quality healthcare services and that is the major cause of death among pregnant women but with health insurance, we can stop that," Onoriode said.
He said that the reality was that there were many families that cannot pay the premium, adding that that is where the government has to make social contributions and need to free resources to accommodate those vulnerable groups.
He said that government must increase the domestic funding for health, ensure efficiency in the use of these resources, particularly in the Primary Health Care systems, and no white elephant projects.
According to him, it is not a good use of resources for state government to build many secondary health facilities.
"Reverting to primary healthcare services is the most efficient way to deliver healthcare to the people with minimal funds which will be assessable to the people at the grassroots.
"If that woman that is pregnant at the community level can go to that primary healthcare to receive quality healthcare service, she may never get to a situation where she will need secondary care.
"So, by making our primary healthcare to be functional, by providing needed facilities, engaging enough human resources; nurses, midwives and doctors with the their basic salaries paid and operational allowances paid, they will produce tremendous results.
"With this our secondary facilities will never be crowded and then will provide specialised service that secondary and tertiary institutions need to provide," Onoriode said.
NAFDAC Advises Against Using Non-Iodised Salt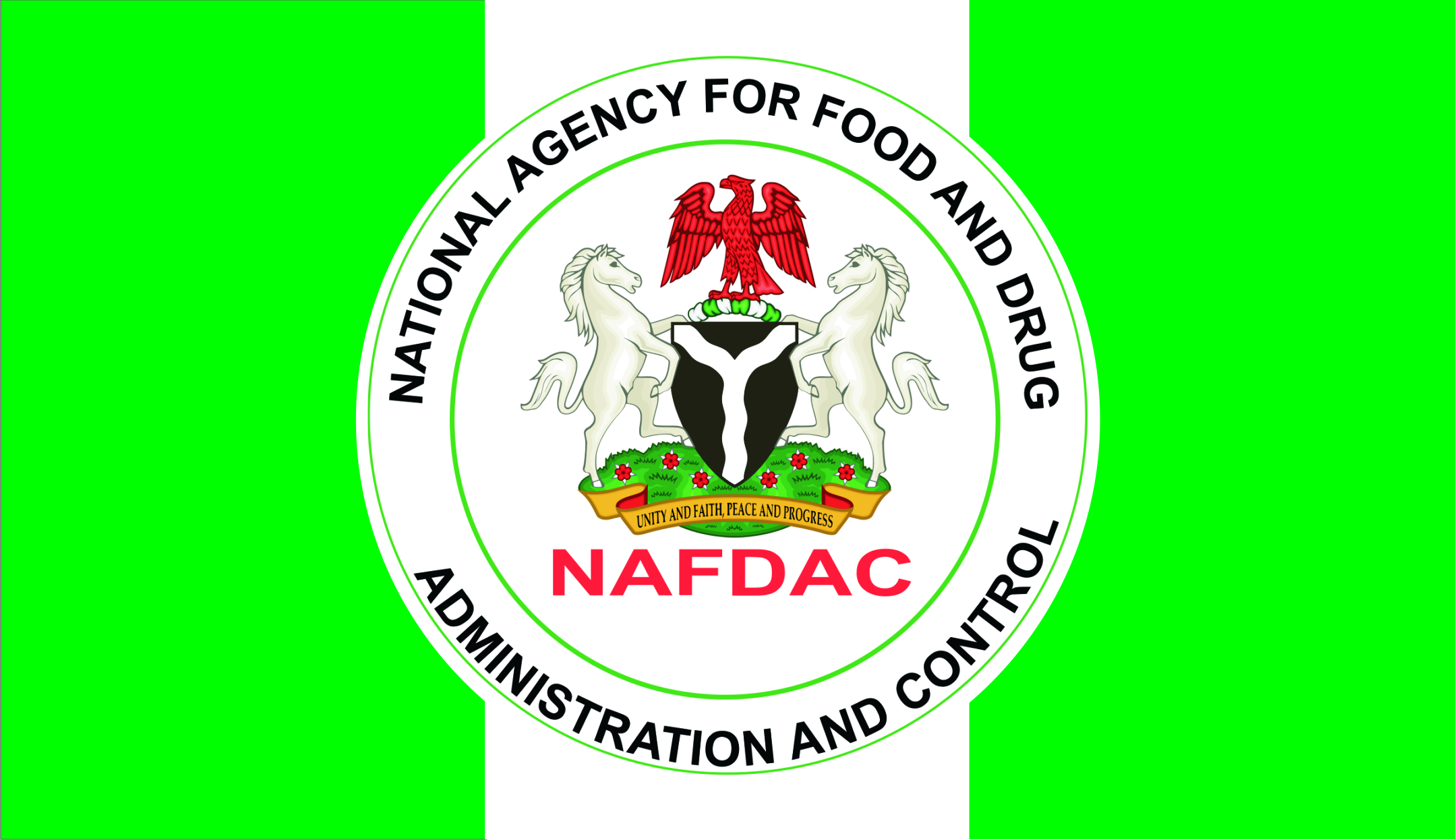 The National Agency for Food and Drug Administration and Control (NAFDAC) has advised Nigerians to stop the consumption of non- iodised salt as "it is dangerous to human health."
The Director of Public Affairs of the agency, Dr Abubakar Jimoh, gave the advice in an interview with The Tide's source in Abuja yesterday.
The director was responding to information that people in rural communities were still consuming  local salt, which was not processed.
He said that the consumption of such local salt could lead to goiter and other dangerous diseases and called on Nigerians to avoid the product.
According to the director, there are four areas in Nigeria where traditional salt is still being traded, particularly in Nasarawa State.
"NAFDAC is making effort to stop the trading of this salt in these states but some of them have refused.
"With the creation of NAFDAC in 1993, that was the first time and there was still major work to be done on salt consumption.
"We have organised sensitisation workshop on universal salt iodisation.
"We have been educating Nigerians that we should not be consuming this local salt because it is not iodised.
"We began a programme in collaboration with the United Nations International Children's Emergency Fund (UNICEF), Micro Nutrient Initiative, Global Alliance and other development partners on the issue.
"We flagged off a campaign against that and it was held in Transcorp Hilton, Abuja, in 2004 under late Prof.  Dora Akunyili as the Director General of the agency.
Jimoh said based on the work NAFDAC did then, Nigeria was declared universal salt iodisation compliant in Turkey and also won numerous awards in that regard.
"Nasarawa is one of the identified four major endemic areas, they have insisted that it is their traditional source of making livelihood, it is commerce for them.
"They told NAFDAC at that time that if they must leave the trade, what they will be trading on must be provided for them," the director said.
He, however, called on those still trading and consuming non-iodised salt in Nasarawa State to stop as the act was capable of bringing setback to the country.
Using Food As Medicine (1)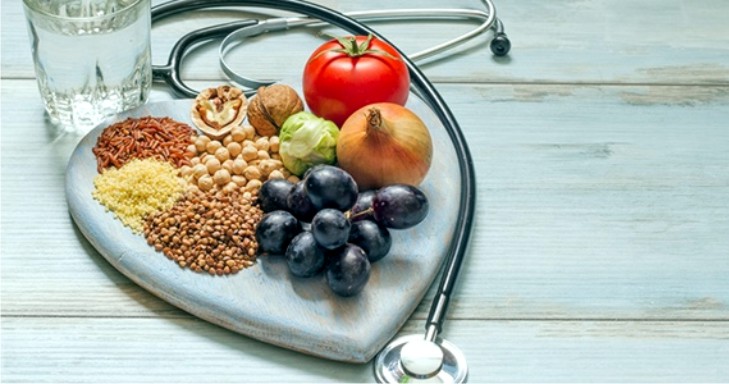 Legendary nutrition expert, Dr. Carlton Fredrick once declared: " anything used for the treatment of a disorder, even water legally becomes a medicine, and recommending it is the practice of medicine."
Experts have over the years learned that food or perhaps food factors play huge role in the well being of every human being. The food we eat contribute up to 50per cent, if not higher of our ailments. No wonder these days medical practitioners have started giving serious attention to nutrition. The use of preventive medicine is fast becoming common in checking terminal diseases such as cancer, HIV/AIDS, heart, liver, lung and pancreatic, including kidney disorders.
The saying that " we are what we eat ", explains the relationship between food and health.Diet plays  a vital part in promoting good health and well being. The food we eat is like fuel; it goes into our bodies and provides energy for us to function well.
Another popular nutritionist, Dr. Gillian Mckeith , noted that the crucial step in utilising food to make better health is to differentiate between good food choices and poor food choices.
We have about six classes of food including water. We have carbohydrates, protein, fat and oil, Vitamins and Minerals. A combination of these classes of food in our daily diet leads to better health.
Unfortunately, its is difficult to achieve balance and so many tend to eat one class of food often leading to health challenges. A balanced diet must have all classes of food in appropriate amounts, but as stated earlier it's difficult to achieve this either due to poor eating habits, or lack of money to afford good food.
In the view of Dr. Keith, good food helps us to be in better health, fight ageing and slow down body's breakdown. She described good food as raw foods.These foods are not cooked, boiled, stewed or frozen but are fresh and natural.
Bad food on the other hand are overcooked, processed and are not natural. These kind of foods lack enzymes and adequate nutrients to keep the body healthy.
For instance, refined carbohydrates such as biscuits, cakes,white rice have lost their natural nutrients and can only make us fat, bloated, depressed and sick. Too much refined carbohydrates can lead to diabetes.