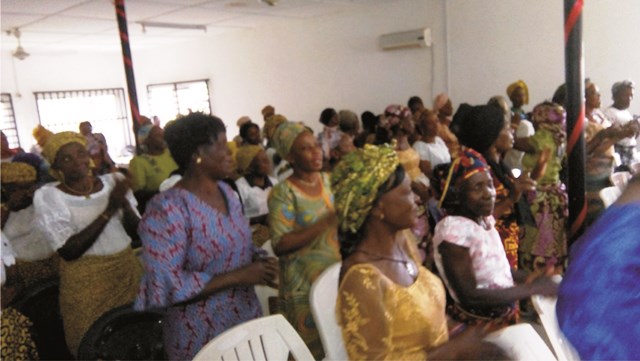 The Rivers State Commissioner for Chieftaincy and Community Affairs, Barrister Sylvanus Nwankwo has charged the newly elected members of DAA-2 Cluster Development Board to implement projects that have direct development impact on the lives of the grassroots.
Nwankwo, who stated this recently, while inaugurating members of the cluster board, stressed the need for commitment to the task of developing their communities, pointing out that they were selected to represent the interest of their people, and therefore, should place their communities' interests above theirs.
The commissioner assured that the ministry would continue to work with the board to ensure that peace reigns in the various communities.
He urged the board members to adhere strictly to the task bestowed on them, warning that if they do anything contrary to their mandate, the ministry would not hesitate to dissolve the board.
Responding, the member representing ASALGA 1 in the Rivers State House of Assembly, Hon. Wellington Tekenari, who is the chairman, House Committee on Chieftaincy and Community Affairs, thanked the ministry for bringing peace to the Kalabari communities in Akuku Toru, Asari Toru and Degema with the conduct of fair and transparent elections, and advised the cluster board not to disappoint their communities that have chosen them.
Tekenari urged the companies to do the right thing to guarantee peace and order to the communities.
Also speaking, Chairman, House Committee on Public Complaints and Petitions, Hon. Evans Bapakaye Bipi urged the board to maintain peace and order to promote development in the communities.
In his remark, member representing Bonny Constituency in the state House of Assembly, Hon. Abiye Pepple said resolution of conflicts with force could not bring peace, and urged the board members to always take the path of dialogue in resolving disagreements.
Member representing Okrika State Constituency in the state House of Assembly, Hon. Adams Dabotorudima, advised the board to extend the olive branch to others who were aggrieved, so that together, they could achieve great things.