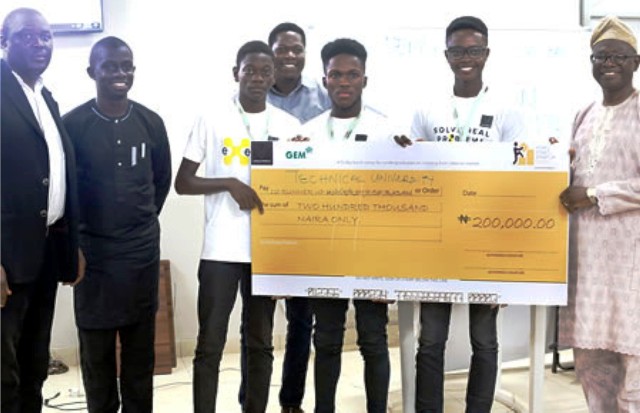 A university teacher at the Institute of Education, University of Ibadan, Prof. E. Adenike Emeke has outlined some ways in which university education in Nigeria can be enhanced in the 21st century.
Adenike said increase in funding, technical aids from foreign countries, improved enabling environment for teaching, learning and research in the universities as well as the establishment of more specialist universities and many others are some steps that can improve and enhance the university education system in the country.
She made this recommendation while delivering the combined 35th and 36th convocation Ceremony lecture of Ignatius Ajuru University of Education, Rumuolumeni, Port Harcourt with the topic "the Nigerian University of the 21st Century" held at the University Convocation Arena, Thursday.
The university lecturer, who presented historical background of university education from different climes, also highlighted some key elements and key goals that must be taken into consideration, in defining a university.
She further enumerated some challenges facing university education in the country even as she proffered suggestions that would uplift the country's university system forward being more compliant of a 21st century university system.
She opined that religion was influential and closely linked to formation of university education across the globe, adding that historical records indicate that the university was autonomous self-governing institution and developed first as religious institutions which originated in the medieval Islamic world, Italy and a Christian nation in Morocco.
Prof. Emeke stated that university education in the 21st century must be qualitatively inclusive, and should be available to all who can benefit from it and who are cognitively prepared to waist the experience.
"In other words, while university education should be an opportunity accessible to all the citizenry, it must be an opportunity accessible to all the citizenry; it must nonetheless be for those citizens who are truly qualified to undergo the rigour of university education and profit from it."
Earlier in his address, the vice chancellor of IAUOE, Prof. Ozo-Mekuri Ndimele lauded the ceremonial committee for the choice of the guest lecturer, and described Prof Adenike as a trail-blazer of higher reputation in academic.