Society Whose Citizens Can't Feed, A Failure, US Tells FG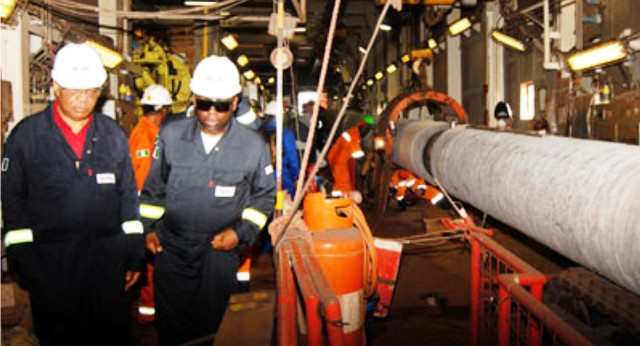 The United States Ambassador to Nigeria, W. Stuart Symington, has said that any society that cannot find food for its citizens is a failed society.
Symington said this, yesterday, in Ibadan, Oyo State while listening to the presentations of a group of young entrepreneurs under the Enable Youth Agriculture (EYA) programme of the International Institute of Tropical Agriculture (IITA).
Through EYA, IITA has been supporting the dreams and aspirations of many African youth who are gathered under this youth group, to create an umbrella platform for the encouragement of young Africans to choose a career in agriculture.
The about 50 youth, who gathered to receive the US ambassador, were drawn largely from Nigeria, Cote d'Ivoire and Congo and comprised young men and women who graduated from diverse fields of agricultural disciplines.
The initiative, which started at the IITA Headquarters, Ibadan, in August, 2012, has grown tremendously, spreading its tentacles across Africa and bringing under its net vibrant, energetic, young people who are trained to become owners and co-owners of independent agribusiness enterprises.
According to the ambassador, the challenge of food production is so important for Africa, and indeed, the whole world, to surmount that every nation must encourage its youth to go into agriculture, towards boosting food production.
While urging the youth to form value chains with other interests, Symington recommended the Ghanaian model of micro-finance where a whole village was transformed by an internally-generated trade interest model of villagers financing themselves from interests they pulled together to fiancé one another.
Symington also urged the youth to buy products from one another and put together lessons they learn from themselves in the process of learning the agricultural entrepreneurial skills.
"You should buy products from each other. You are your own buyers and you should be your own internal buyers. Put together lessons learnt in the process. Each should learn from the mistakes and experiences of the other.
"You should also learn from the Silicon Valley maxim. In Silicon, they have an expression: 'If you haven't failed once, you are not in business.' You are like Silicon Valley. You will fall; pick yourselves up. Is there anyone who rides a bicycle for the first time without falling down?"
Earlier, the EYA group, through the Interim Head, Youth in Agribusiness, Evelyn Ohanwusi, had made a presentation to the ambassador, on how it operates on a philosophy of "to grow crops, you must grow farmers" and how its goal is to reduce economic marginalization of African youth through an introduction of modernized agricultural technology, in a way that leads to greater employment opportunities.
Within a short period of time, according to the group, the EYA initiative recorded successes and became a model that was found adoptable by organizations and corporate bodies executed as youth in agribusiness projects, one of which is the ENABLE-TAAT project, funded by the African Development Bank.
In his own remarks, the Director General of IITA, Dr. Nterenya Sanginga, told the Ambassador of a meeting he once had in Missouri, United States, with some Nigerian professors who did not want to come back to Nigeria and how he challenged them on the need to strengthen the agricultural strides being made back home, stating that in the next 30 years, the food to be consumed by the world would be produced in Africa.
Also present at the event were Benjamin Williams, Political Officer, US Consulate-General, Nigeria; Kenton Dashiell, Deputy DG, Partnerships for Delivery, IITA; Katherine Lopez, Head Communications Unit, IITA, among others.
Shun Detractors, Nsirim Tells Rivers People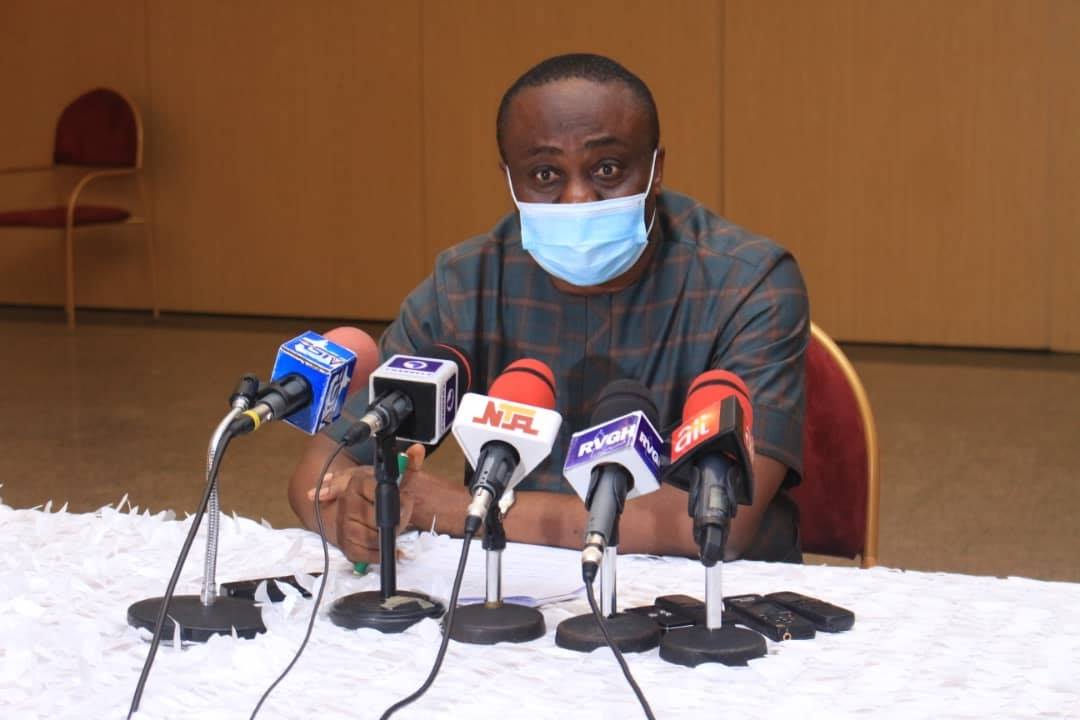 The Rivers State Commissioner for Information and Communications, Pastor Paulinus Nsirim has called on the people of the state to shun detractors whose stock in trade is to demarket the state.
Nsirim, who made the call when he appeared on a live radio phone-in programme, yesterday, organised by Multimesh Communications, operators of LOVE FM, in Port Harcourt, urged people of the state to join hands with Governor Nyesom Wike to build a new Rivers State.
"Let us join hands with Governor Nyesom Wike to build this new Rivers State because he is enthusiastic to make Rivers State a destination of choice and investors' haven. He can do that if we collectively support him," he said.
He said Wike has, in the last six years, demonstrated commitment to the execution of the NEW Rivers Vision blueprint configured to address the issues of education, healthcare, sports development, agriculture and rural development, women empowerment, among others, which he envisioned on assumption of office in 2015.
"We have a patriotic man who loves his state with all his heart. Governor Wike doesn't want to play to the gallery about the development of Rivers State.
"He has promised Rivers people he will continue executing projects until he hands over in May, 2023. Such a character is rare to find in Nigerian governance.
"Governor Wike is bequeathing a new legacy for politics in Nigeria, to say to people not to abandon the people half way if given a mandate for the second tenure," he said.
He said Wike's dexterity in the execution of legacy projects in his second tenure is not to play to the gallery but to leave a legacy for posterity "because you see, often times people just come to public office without knowing that a day of reckoning will come."
He emphasised that the governor wants to set the standard where he will leave the Brick House and walk tall the streets of Port Harcourt being heralded as a man who came and gave governance a new meaning.
"I can say without fear of contradiction that considering the infrastructural revolution currently witnessed in the state within the limits of available resources, Governor Wike has made every Rivers man proud," he said.
Speaking on the 5,000 jobs, he said that names of applicants who applied for the jobs advertised by the Rivers State Government for placement in the civil service would soon be made public.
He said, "Very soon, the Rivers State Civil Service Commission will publish names and the results of the applications".
Nsirim added, "The challenge is that the applications need to be sifted but I assure that applicants will be given a fair ground."
The commissioner said there was no need for people to lose hope as the governor does not make pronouncements of things he cannot fulfill, hence the citizenry need to be patient.
He used the opportunity to dismiss claims that the state government has not given priority attention to human capital development.
According to him, since the governor came on board, no fewer than 3,000 persons have been employed in the various government agencies.
Nsirim, among others, cited the employment of lecturers and non-academic staff in the Rivers State University, adding that, "When the governor came on board, he reinstated the 500 lecturers disengaged by the last administration in the state university."
In addition to that, he stated that the three new satellite campuses of the state university at Ahoada, Etche will also employ services of the people, as he noted that the various scholarships for medical and legal students are all part of human capital development policies of the Wike-led administration.
Reacting to the dilapidated state of the Igbo-Etche Road, the state image maker said that it was being looked into currently.
"This government is a listening administration, and it responds to the cries of the people," he assured.
The commissioner stated that the infrastructure transformation of the Wike administration was to ensure that the city meets future challenge and does not implode as experienced in Lagos.
By: Kevin Nengia
Don't Allow Army Officers Involve In Politics, Wike Tasks COAS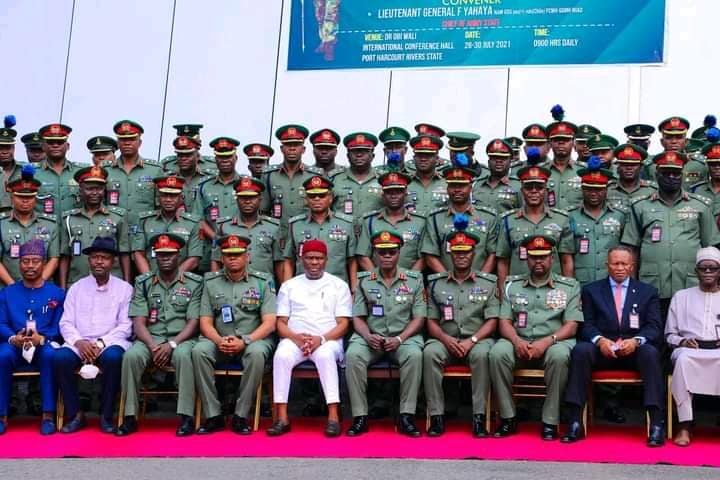 The Rivers State Governor, Chief Nyesom Wike has urged the new Chief of Army Staff, Lt-Gen Farouk Yahaya not to allow his officers abandon their professional duties and get involved in mainstream politics.
The governor gave the charge when he hosted the new Chief of Army Staff on a courtesy visit at Government House, Port Harcourt, last Monday evening.
Wike noted how the fight against insecurity has suffered set back because Army officers became partisan, and could not stand on the side of professional practice because of their bias.
He recalled a situation in Rivers State when the Army turned the 6 Division into an election collation centre during the 2019 general election in the state.
According to Wike, Rivers women also stopped the Army from rigging the 2019 general election.
Wike stated that his administration was always willing and ready to work with all the security agencies in the fight against criminality in Rivers State.
"I don't understand why we cannot remove politics from our jobs. Let's do our jobs and keep the country going. I can tell you that I'm willing and ready to work with all the security agencies, not only the Army.
"The gun boats we are providing are almost ready. We have paid for everything. We will also provide vehicles. All I need is security of my people. I'm here to partner with you.
"I am here to make sure that lives and property are protected. I do so by giving support to the security agencies to protect lives and property, and to protect our natural assets."
Wike pointed out that banditry; kidnapping and agitations were different dimensions of crimes that have put Nigeria in dire situation.
According to Wike, while no form of criminality should be condoned, those agitating against perceived injustice and seeking to address their grievances, should not also adopt violence.
The governor restated his belief in the unity of Nigeria, because it was God who has put the different people together, and such decision cannot be a mistake.
"There must be differences. There must be anger. It is for us to sit down to discuss it. I have said generally that I am not against anybody agitating for whatever you want to agitate. My take is that you cannot be violent.
"So, if anybody says they're agitating, I have no problem. But don't agitate to say I'm part of you. No, don't do that. I am the governor of Rivers State, with all due respect. I must make sure the territory called Rivers State must not be taken away by anybody or group of people. It is my responsibility to protect it.
"I believe in the unity of this country. I believe that God did not make mistake to say there should be a country called Nigeria."
Speaking further, Wike explained that his administration was ridding the state of shanties that have served as criminal hideouts for hoodlums who were disturbing the peace of the state.
The governor said the action is not targeted at any group of persons, and urged them to stop reading ethnic or religious coloration into government's action.
Wike commended the new Chief of Army Staff for the proactive measures taken since he assumed duties to address the threats that have challenged the sovereignty of the country.
The governor noted that the challenges will be enormous, but if the current tempo is sustained and also improved upon, the desired success will be achieved.
"You should continue to maintain integrity that respect for the Nigerian Army. It is very important. Even if you leave office today, you can say that while I was Chief of Army Staff, I maintained that the integrity of the Army must be protected at all times."
In his speech, the Chief of Army Staff, Lt-Gen Farouk Yahaya, said he was in Port Harcourt on an operation visit to 6 Division of Nigerian Army, having just assumed command of the Nigeria Army, recently.
According to him, he was also using his visit to officially open the Combat Support Training Week, and invited the governor to be their Special Guest of Honour.
"It is usual to go round formations and units under the command to see on the ground the troops, interact, and assess their readiness, including their achievements and challenges.
"In doing that, it is also usual to pay respect and courtesy on the governor of the state. I want to appreciate you, having received brief from the General Officer Commanding (GOC) on all the support that you have been providing for the Nigerian Army, indeed, the military, in Rivers State", the COAS added.
US Justifies Sale Of A-29 Super Tucano Fighter Planes To Nigeria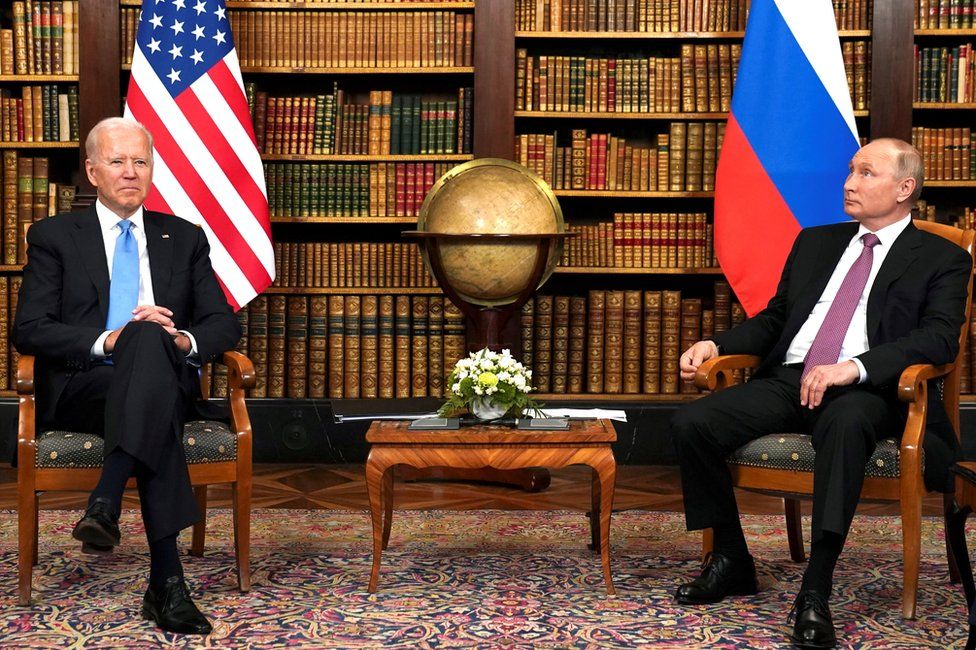 The United States has said that A-29 Super Tucanos were sold to Nigeria to strengthen the country's fight against terrorism.
The US' Chargé d'Affaires, Kathleen FitzGibbon, said this during the inspection of the newly arrived first six American Sierra Nevada Corporation/Embraer Defense and Security A-29 "Super Tucano" Light Attack aircraft, yesterday.
A statement by United States Diplomatic Mission to Nigeria quoted FitzGibbon as saying that the aircraft represented a historic level of cooperation achieved between the U.S. and Nigerian militaries.
"Beyond the new hardware that you see on this runway, this program has brought our two militaries closer in formal training, professional development, air base construction, logistics planning, and negotiations. We are proud to partner with Nigeria in its 'whole of government' approach to end violent extremism and ensure a more stable, prosperous country for all Nigerians," FitzGibbon added.
Also speaking, US Ambassador to Nigeria, Mary Beth Leonard, welcomed the pilots and aircraft from Massachusetts on the first leg of their trans-Atlantic flight.
The statement added, "The Super Tucano is a dual-pilot turboprop aircraft built as a workhorse combat air platform, equipped for intelligence, surveillance, and reconnaissance (ISR) and for precision air-to-ground strike missions. The next six aircraft are scheduled for delivery later this year.
"The Super Tucano platform for Nigeria is the United States' largest Foreign Military Sales program in Sub-Saharan Africa, valued at almost $500million. This program follows the Department of Defense's 'Total Package Approach' model and includes spare parts for several years of operation, contract logistics support, munitions, and a multi-year construction project to improve Kainji's infrastructure.
"Through this program, the U.S. Air Force's 81st Fighter Squadron at Moody Air Force Base, Georgia, trained Nigerian pilots and maintenance crews to U.S. standards. Training also emphasizes the Law of Armed Conflict and Civilian Casualty Mitigation, which are fundamental principles of the Nigerian military's professional education and training.
"With the A-29 Super Tucano purchase, the Nigerian Air Force also has become a founding member of the U.S. Air Force's 'Combined Light Attack Experiment', which is developing Light Attack global best-practice tactics and doctrine for the 21st century."
It would be recalled that President Muhammadu Buhari, had placed an order for 12 Super Tucano fighter jets after extensive discussions with the US government.
The Nigerian Air Force last Thursday took delivery of the first batch of six jets from the US.