Plateau Boils Again: Eight Killed, 95 Houses Burnt …'We 've Lost 20 Persons, 225 Farms In Three Weeks'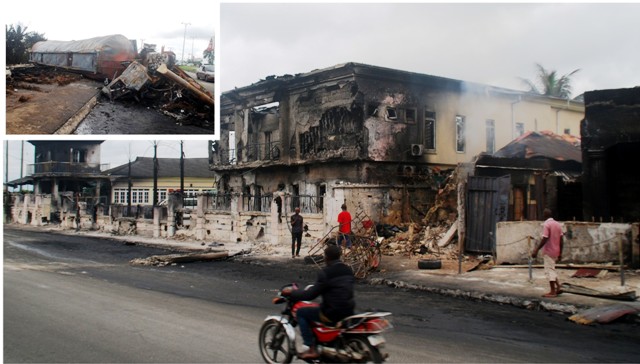 No fewer than eight persons were killed and 95 houses burnt when attackers invaded Abonong and Zayit communities in Foron district of Barkin Ladi local government area of Plateau.
Spokesman of the Plateau police command, Terna Tyopev, said the attackers hit the community in the wee hours of Wednesday.
He said 310 cows were also rustled, while three other persons were severely injured.
Tyopev said: "When we received information that Abonong and Zayit communities were being attacked, we quickly mobilised and rushed to the affected areas.
"But, when we approached the areas, the attackers sighted us and took to their heels.
"When we eventually entered the attacked settlements, we found that eight persons were killed, 95 houses burnt, while 310 cows were stolen."
Tyopev said the bandits also stole foodstuff and destroyed properties worth millions of naira.
"As we speak, security has been beefed up in the areas to forestall further attacks," he said.
Earlier yesterday, a Pastor of Church of Christ in Nation (COCIN) LCC Abonong, Foron in Barkin Ladi LGC of Plateau State, Rev Adamu Gyang Wurim, alongside his wife and three children were burnt alive by suspected herdsmen.
Meanwhile, the Berom Educational and Cultural Organisation (BECO)has called on the government and security operatives to fish out the killer herdsmen who carried the recent attack that claimed the lives of 10 persons, including a pastor and his family members.
BECO equally said they have lost 20 persons and over 225 farms destroyed alongside crops in the past three weeks.
They added that nobody will force them out of their God-given land and territory through conquest.
BECO, which is the umbrella body of all Berom, through its Secretary, Da Davou Choji Davou, said over 100 houses were also burnt within the aforementioned period.
According to Davou, "The past three weeks have been very bloody for the Berom following sustained and coordinated attacks by killer herdsmen, which have left more than 20 of our people dead, so many with serious injuries, large portions of farmlands and crops waiting to be harvested, destroyed and several houses burnt.
"More than 225 farmlands with crops such as maize, guinea corn, sweet potatoes, bene seed, Funio, Finger and assorted vegetables estimated at millions of naira and awaiting to be harvested were within the same period also destroyed.
"These attacks which continued up to Tuesday, August28, 2018 with overnight strike 8 villages of Fan and Foron Districts in Barkin-Ladi Local Government Area left 10 persons dead, including Rev. Adamu Gyang Wurim of COCIN LCC Abonong, his wife and three children who were gruesomely burnt in their house."
"The Berom nation condemns, in totality, the dastardly and unprovoked attacks on their communities and wanton destruction of farmlands and crops by the cruel and heartless terrorists.
"We are more worried that these attacks are taking place at a time security is said to have been heightened within and around the affected communities in the wake of 28 June-2nd July 2018 attacks on communities in Riyom and Barkin-Ladi LGA in which more than 200 innocent souls were murdered.
"The attack is coming at a period the Berom nation and indeed all people of goodwill are still mourning the massacre of their compatriots and exploring ways of returning the more than 38,000 displaced persons to their places of abode.
"To these, rampaging militia, the Berom nation wishes to restate in clear and unambiguous terms that we will not cede an inch out of our God giving territory through conquest. For us, what is playing out at the moment is the dismal failure of government and the security agencies to give our communities the desire security cover against the invaders.
"We equally call on international humanitarian and philanthropic organizations as well as people of goodwill to urgently come to the aid of our people who have been displaced from their ancestral home by providing relief materials and me," the group said.
Fathers' Day: Clerics Charge Fathers To Nurture Healthy Homes For Safer Society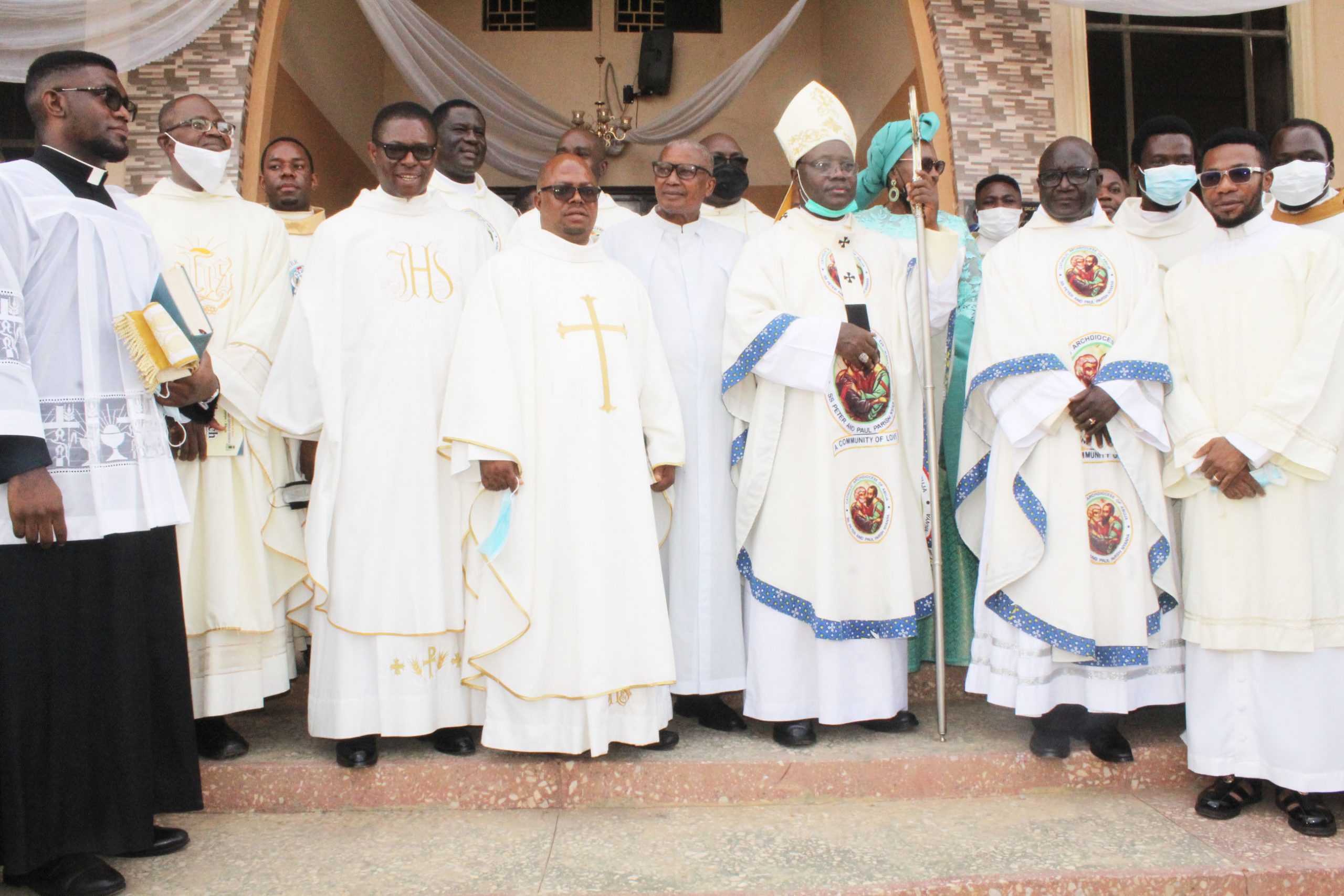 An Anglican cleric, Most Reverend Alexander Ibezim, has charged fathers to take seriously the responsibility of building healthy homes to enhance a safer society.
Ibezim, the Archbishop, Ecclesiastical Province of the Niger and Bishop of Awka Anglican Diocese, made the call in a message he delivered to mark 2021 Fathers' Day.
He said that fathers, being the heads of the families, needed to be celebrated for the important roles they play in enlarging the society, hence, a day was set aside to celebrate them.
He said that fathers had great responsibilities to nurture their homes to develop a great society.
At the Church of the Pentecost, Awka, Venerable Ekene Nwafor, Vicar in charge of the Church, read the only text during the service to mark Fathers' Day.
That the title of the message was, "Joseph the Carpenter: A Role Model" with the text taken from the Gospel of Luke 2, verse 41- 42.
Nwafor, also the Archdeacon, Awka Central Archdeaconry, charged fathers to ensure that they were rooted in Christ to be able to raise healthy homes.
He encouraged fathers to hold onto prayers as only solution to a challenging time and at any time where life challenges steered at them, face to face.
Mr Osita Obi, Chairman 2021 Fathers' Sunday Planning Committee of the church of the Pentecost, urged fathers to place home training and care of the family as their main duty.
Obi said that more attention should be given to family development to have a healthy home that would serve as a unit of socialisation and societal development.
"When we get the home front right, then we are sure of safe environment that will make life activities thrive, without fear of any attack.
"Fathers must take responsibilities of their homes," he said.
Mr Okey Anyanyo, a member of the planning committee, advised that it was time for parents to sit down and monitor the activities or company their children kept.
Anyanyo said that parents had placed materialism above proper and sound home grooming and had abandoned the care of the home to domestic helps.
"It is time for a rethink and a change of attitude.
"Many parents cannot give full account of who their children outside home are. Some fathers think that to care for a home is to provide money.
"This is not so. Fathers need to monitor what goes on in their homes," he said.
Mrs Victoria Nwosu, a parishioner, commended the church for setting out a day to celebrate fathers for their enormous work in home development as well as to remind them of their great importance in home care.
In the same vein, Venerable Chris-Nkem Okafor, Vicar Saint Judes' Church Adazi-Ani, in Adazi-Ani Archdeaconry, Anaocha Local Government Area of Anambra, urged those fathers who shied away from their responsibilities to sit up.
Okafor said that some fathers had, through family negligence, been championing single parenting and warned that they should live up to their call of parenting.
"Parenting as was seen in the life of the biblical Joseph instills discipline, love, peace and togetherness in the families; the story should not change today," he said.
He appealed to fathers to love their wives, look inwards into their families and discipline themselves, noting that when they got it right in their families the society would be a better place.
Our correspondent who monitored the celebration reports that the service sessions were peaceful.
That some fathers spoke on the significance of the day, including Chief Silas Ejide, Obum Ezeaku, Dr Chijioke Umezue and Beaneth Ugoagu.
They appealed to fathers to eschew social lifestyle that triggered division and collapsed marriages.
That services in the churches visited were conducted by fathers while, also, special prayers were offered for the enthronement of peaceful families and security of the nation.
Work Hard To Escape Hawks In University System, UNICAL VC Urges Students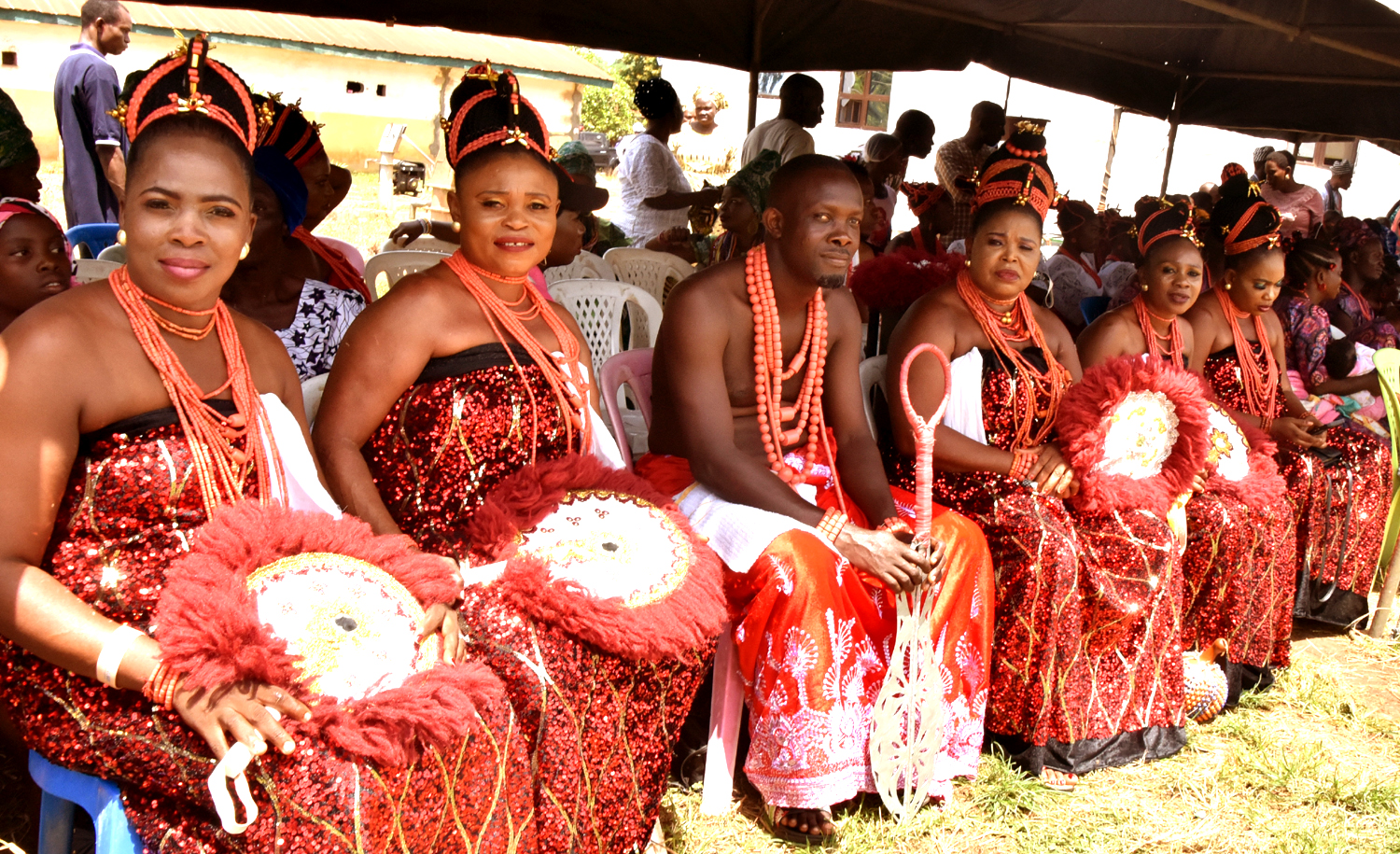 The Vice Chancellor of the University of Calabar, Prof. Florence Obi, has admonished lazy students to work hard or become preys to hawks in the university system.
Obi gave the warning at a Sunday service, organised by the Campus Fellowship of the Deeper Life Bible Church at the university's Conference Centre.
She advised the students to be conscious always that they were in the university for one purpose to study and earn their degrees and not to be given degrees.
She said parents labouring to see them through school would be proud to celebrate them on their graduation and not to pick their corpses due to cult activities or other vices.
"I don't want students in my school to be having carryover. Only lazy students carry over their courses.
"When you are a lazy student, you become vulnerable to the hawks in the system.
"There are so many hawks in the system, from professors to cleaners, waiting to perch on you.
"If you give them the opportunity, you will be devoured.
"They will keep extorting you because you have made yourself a borderline student for refusing to work hard.
"For Unical, we are doing everything humanly possible to see how our students would be protected from exploitation, victimisation, the 'sorting' syndrome and other vices.
"But the students must also help us. All you need to do is send me a text message to 08037113266.
"We don't need your name, just the name of the lecturer asking for sorting, the course and the code and we will go after him or her," Obi said.
Also, the VC, University of Cross River, Prof. Augustine Angba, said that if Christian students practised their Christianity in school, there would be less problems in the nation's universities.
Angba invited the leadership of the church to hold a similar service in his university for the presence of God to reign.
In a sermon, entilted "Jesus, the bulk ends on His table, try Jesus", Eddison Daminabo, a pastor and Overseer of the Deeper Life Bible Church in Cross River, said "all the world needs is a sincere repentance and not long prayers".
Daminabo, who spoke from John 12: 20 to 21, said everyone, including the rich, poor, sick, educated and uneducated, needs Jesus.
"He is the only one that can save, heal and deliver anyone from any type of affliction," he said.
Declare Buhari's Seat Vacant, Owuru Urges Court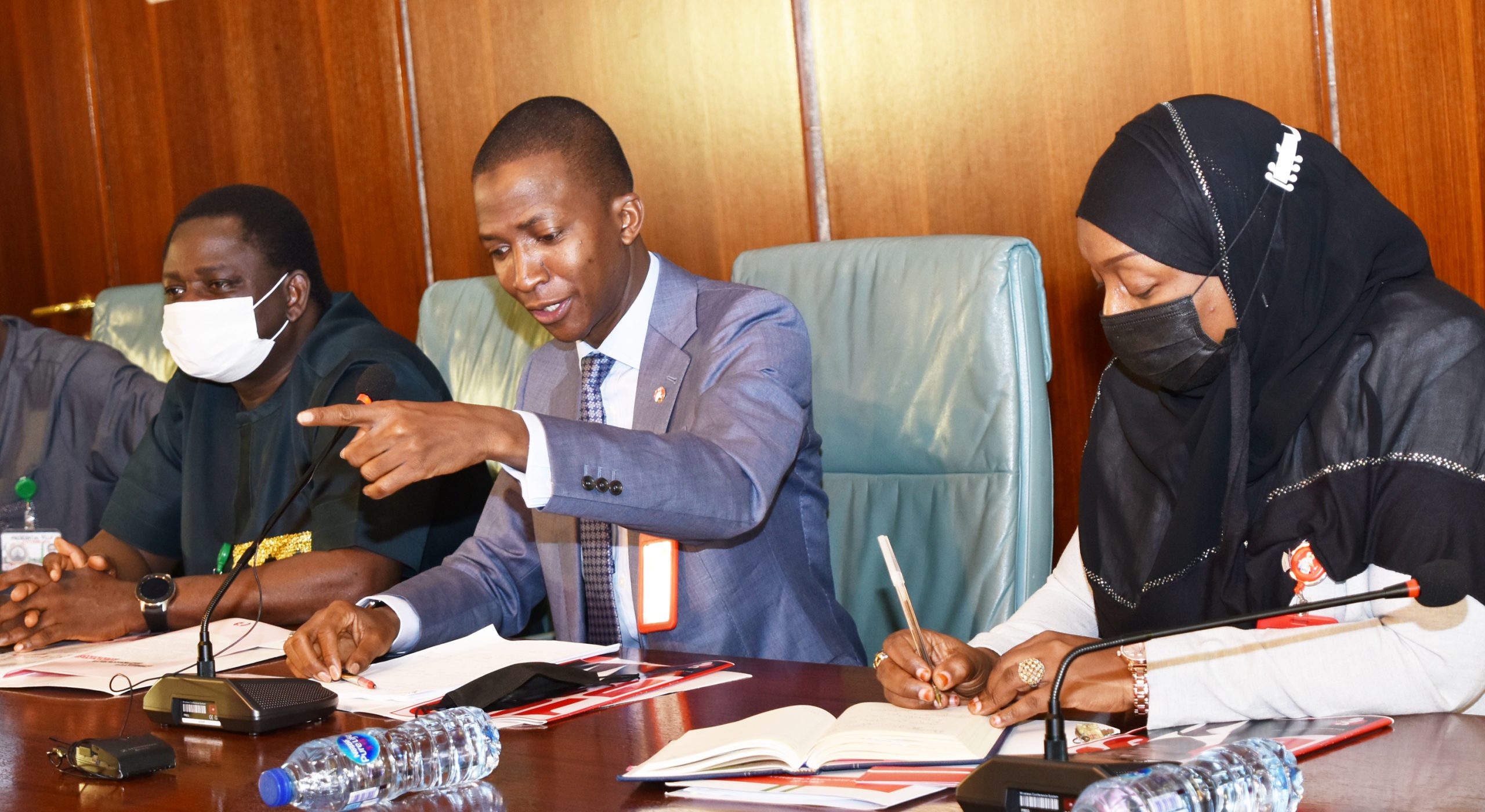 The candidate of the Hope Democratic Party (HDP) in the last presidential election, Chief Ambrose Owuru, has approached the Federal High Court in Abuja, asking it to declare the seat of President Muhammadu Buhari vacant.
Owuru, who was among the four petitioners that went to tribunal to challenge Buhari's re-election, in his fresh suit, sought for an order to restrain the Independent National Electoral Commission (INEC), from "undertaking or planning any other election into the office of the President", in 2023.
The Plaintiff, in his suit marked FHC/ABJ/CS/480/2021, maintained that Buhari is "an unlawful President that is illegally occupying the Presidential seat".
It would be recalled that Owuru and his party, HDP, had in an earlier appeal they litigated up to the Supreme Court, insisted that the Justice Mohammed Garba-led Presidential Election Petition Tribunal, erroneously dismissed a petition they lodged against the return of Buhari of the All Progressives Congress (APC), as winner of the presidential election that held on February 23, 2019.
They specifically prayed the apex court to sack Buhari on the premise that he emerged through an illegal process.
According to the Appellants, INEC, failed to follow condition precedents stipulated in the Electoral Act, when it unduly postponed the presidential election that was originally fixed for February 16.
The HDP claimed that its candidate, Owuru, secured over 50million votes in a referendum that was conducted by both electorates and observer networks that were dissatisfied with the unilateral postponement of the presidential election by INEC.
However, in a unanimous decision, a five-man panel of Justices of the Supreme Court led by Justice Mary Odili, struck out the appeal for constituting "a gross abuse of the judicial process".
Meantime, in the fresh suit, Owuru and his party argued that their suit against Buhari at the Supreme Court was inconclusive.
The Plaintiffs argued that the case was fixed outside the 60 days period that was allowed by the law.
Owuru asked the court to declare him the authentic winner of the last presidential poll, as well as, to issue an order for his immediate inauguration to take over from Buhari.
He prayed the court to declare that he is entitled to serve out a tenure of 4 years after his formal inauguration.
More so, the HDP presidential candidate, aside from asking for Buhari's immediate removal from office, equally prayed the court to compel him to refund all salaries, allowances and emoluments he collected while he unlawfully stayed in office as President.
Owuru also asked the court to give an order that salaries, allowances and emoluments be paid to him from May 29, 2019, when he ought to have been sworn in, till date.
The Plaintiff further applied for, "An order of interlocutory injunction restraining the Respondents by themselves and acting through their agents, servants, privies and or proxies howsoever from any further organizing, undertaking or planning of any other election into the office of the President of Nigeria or any such other Presidential Election interfering, harassing and or disturbing the Applicant adjudged acquired right as unopposed and unchallenged winner of the original scheduled and held the February 16 Presidential Election thereof until the 1st Applicant unserved constitutional four years term of office is served pending the hearing and determination of the substantive suit by this honourable court".
Cited as 1st to 3rd Respondents in the matter were Buhari, the Attorney General of the Federation, and INEC.
Meanwhile, no date has been fixed for the matter to be heard.