FG Must Stop Unlawful Arrests, Flouting Judiciary Orders -AI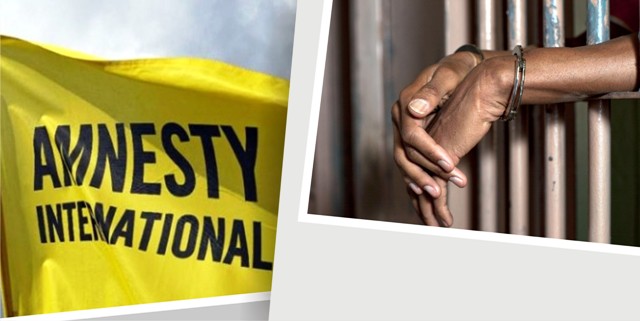 Amnesty International, yesterday, accused Nigeria's government of carrying out unlawful arrests and practising "enforced disappearance" detention without trial to suppress dissent.
"The Nigerian government has used enforced disappearance as a longstanding tactic to silence critics and instil fear in civilian populations," the rights watchdog said.
It said some detainees had been held incommunicado for up to nine years or more, without access to family or lawyers, and others have continued to languish in prisons despite court orders for their release.
Amnesty cited the case of journalist, Abiri Jones, who it said had been detained by the Department of State Services (DSS) for two years without access to family or lawyers.
Head of Amnesty's Nigeria Section, Osai Ojigho, said, "At the beginning, the government denied detaining him, only to later release him following pressure from civil society organizations. It is unacceptable that many families are going through the same turmoil Abiri's family went through".
The rights group said people suspected of links to the Boko Haram jihadist group, Niger Delta oil rebels and pro-Biafran activists had suffered a similar fate.
Amnesty asked the government to account for some 600 Shi'ite members of a pro-Iranian group called the Islamic Movement of Nigeria (IMN), allegedly held since deadly clashes with the military in December, 2015.
"We call on the Nigerian government, as a matter of urgency, to end unlawful arrests and incommunicado detentions," Ojigho said.
"Enforced disappearance is an instrument of intimidation that grossly violates human rights. It is unacceptable and must stop."
It would be recalled that last Tuesday, President Muhammadu Buhari drew the flak of opposition, civil society groups and lawyers for remarks on the rule of law.
Buhari, a former military dictator in the 1980s but who was elected in 2015 and is seeking re-election in February, said the "rule of law must be subject to the supremacy of the nation's security and national interest."
Similarly, Nobel Laureate, Prof. Wole Soyinka, has berated President Muhammadu Buhari for saying that rule of law can be suspended for the sake of national security.
Buhari had, at the opening of the 58th Annual General Conference of the Nigerian Bar Association in Abuja, said, "Rule of Law must be subject to the supremacy of the nation's security and national interest."
In a statement titled, 'Buhari's Pernicious Doctrine', yesterday, Soyinka said he was thankful that Nigerians were being given an advance warning of what is to come.
The Nobel laureate recalled that during his rule as a military dictator, Buhari locked up journalists under the guise of 'national security.'
He said, "Here we go again! At his first coming, it was 'I intend to tamper with Freedom of the Press', and Buhari did proceed to suit action to the words, sending two journalists — Irabor and Thompson — to prison as a reward for their professional integrity.
"Now, a vague, vaporous, but commodious concept dubbed 'national interest' is being trotted out as alibi for flouting the decisions of the Nigerian judiciary. President Buhari has obviously given deep thought to his travails under a military dictatorship, and concluded that his incarceration was also in the 'national interest'.
"The timing is perfect, and we have cause to be thankful for the advance warning, since not all rulers actually make a declaration of intent, but simply proceed to degrade the authority of the law as part of the routine business of governance."
Soyinka said he was happy that the ominous statement was made in the presence of lawyers.
He called on the NBA to make a sound reaction to Buhari's statement.
The playwright added, "We have been there before. It should be of mere interest, not despondency that this latest proclamation of dictatorial recidivism has also been made before an assembly of officers of the law, the Nigerian Bar Association. We expect a robust response from the NBA as part of its conclusions."
While insisting that there was no short cut to democracy, Soyinka said history had shown repeatedly that those who tamper with the rule of law never end well.
He added, "There is no short cut to democracy. The history of law, even where uncodified, is as old as humanity. Numerous rulers have tried again and again to annul that institution. Sometimes, they appear to succeed, but in the end, they pay heavy forfeit.
"So does society. The rule of law, however, outlasts all subverters, however, seemingly powerful. If the consequences for society in defence of the rule of law were not so costly, any new attempt would be merely banal and boring, hardly deserving of attention. We know, historically, where it will all end."
However, human rights lawyer, Mr. Femi Falana (SAN) has advised President Muhammadu Buhari to let the courts decide what constitutes threat to national security instead of allowing security agencies to disobey court judgments under the guise of safeguarding national security.
Falana, who was a discussant at the 58th Annual General Conference of the Nigerian Bar Association in Abuja, yesterday, said this while responding to a question posed by another senior advocate, Chief Mike Ozekhome.
Ozekhome had questioned Buhari's speech at the opening of the conference wherein the President suggested that human rights could be suspended with regards to national security.
The lawyer had also asked Falana if the Supreme Court ruling on Asari Dokubo vs. Federal Government gave the Buhari government the right to detain people indefinitely under the guise of national security.
Speaking on the topic, 'Rule of Law and Security,' Falana said civil liberties could be put in abeyance with respect to national security.
He, however, argued that only the courts should be made to determine what constitutes a national security threat.
Falana added, "The point made by the President has long been captured in the Latin maxim, 'Salus Populi Supremalex' which means the law of the society will take precedence over individual liberty. Where we can depart from the President is the attempt by whoever wrote the speech to use the case of Dokubo Asari vs. the Federal Republic of Nigeria to justify disobedience to court orders.
"In that case, Justice Tanko made the point that it is only when you have peace that you can talk of your individual liberty. But if the country is in pieces, you cannot talk of human rights and nobody can dispute that.
"But who defines national insecurity? It is the court; Section 45 of the constitution has provided that many of those rights in Chapter 4 can be suspended. So, the law is very clear on this."
Falana also agreed with Ozekhome that the Office of the Attorney General of the Federation must be separated from that of the Minister of Justice.
The activist said the AGF is not supposed to be a politician.
"As for the office of the attorney general and minister of justice, I have always argued that both have to be separated. One is a politician, one is a professional. We have not been able to draw a line of dichotomy," he said.
RSG Alerts On Orchestrated Media Campaign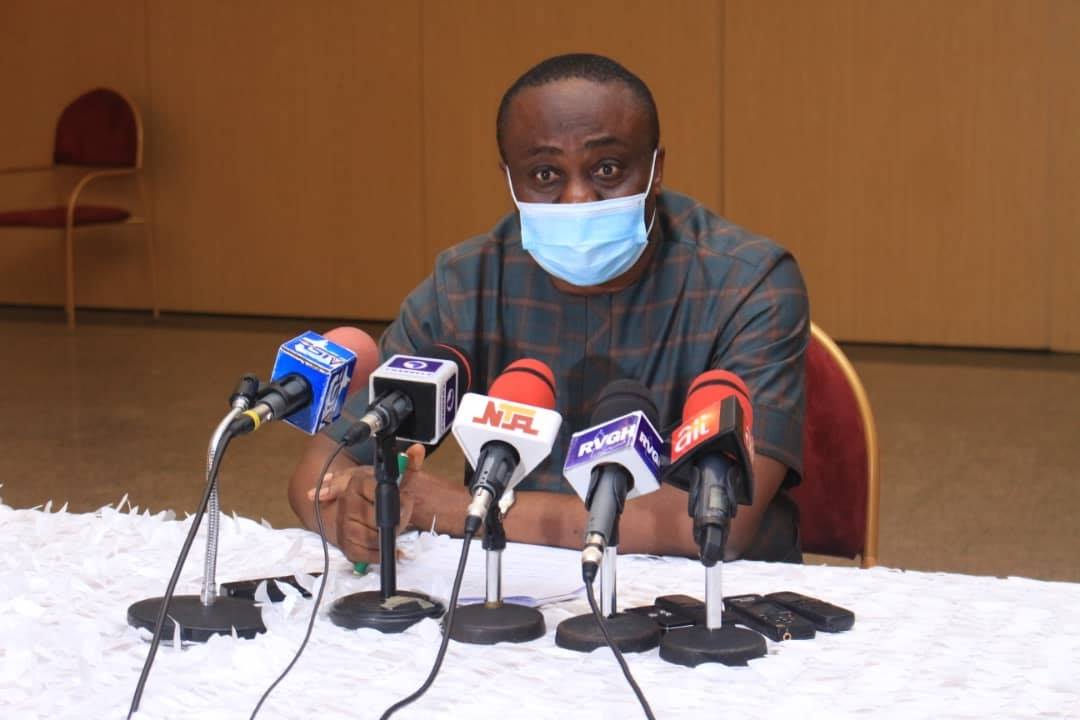 The Rivers State Government has raised alarm over alleged moves by some critics of the government to use selected media houses in the state to denigrate the state government.
A statement signed by the state Commissioner for Information and Communications, Pastor Paulinus Nsirim, yesterday, reads, "The Rivers State Government is aware of clandestine plans by the All Progressives Congress (APC) in Rivers State to use selected media houses in the state to denigrate the government of Governor Nyesom Wike.
"This is as a result of the intimidating sterling performance of Governor Wike in infrastructure, healthcare, education, agriculture, rural transformation, housing development, administration of justice, social welfare and sports development.
"This orchestrated campaign spearheaded by a defeated and dumped governorship aspirant of the APC, Dr. Dakuku Peterside is designed to portray the government of Governor Wike as one that is not meeting the developmental aspirations of Rivers people.
"However, the uncommon transformation of the 23 local government areas as witnessed during the last six years of projects commissioning and flag off shows clearly that Governor Wike is actually meeting the yearnings of the people.
"The fact that Rivers people that turn out en mass at the various projects sites to heartily welcome their beloved governor and his guests drawn from all political divides is a clear indication that Rivers people can no longer be swayed by cheap politically induced blackmail.
"The truth of the matter is that the APC government that boasted that Governor Wike will not see money to pay workers' salaries and execute projects has been humbled by the revolution in governance currently witnessed in the state.
"Instead of people like Dr. Dakuku Peterside and his acolytes to eat the humble pie, they are busy looking for cheap popularity through sponsored appearances in the media.
"No matter how hard these detractors push their propaganda, Governor Wike will never be distracted in executing his social contract with the people of Rivers State.
"In the next few weeks, more projects that have direct bearing to the lives of Rivers people will be unveiled.
"Governor Wike's promise to continue working as if this is his first tenure and not abandon any project remains sacrosanct.
"Rivers people are watching those whose stock in trade is to dance naked and pray that they continue as merchants of mischief, falsehood and baseless allegations."
"The people of Rivers State love Governor Wike whose outstanding achievements in salvaging the state from the dearth of basic infrastructural development required for speedy socioeconomic transformation has received national and international applause.
"Therefore, no amount of negative propaganda by the failed APC can diminish the legacy of Governor Wike in Rivers State.
"Rather than launder the thoroughly battered image of the APC, such media appearances by Dr. Dakuku Peterside and his cohorts will further expose APC's penchant for lies and deception which is now a public knowledge.
"The former governor of Rivers State, Dr. Peter Odili, has confirmed that Governor Wike is the best Rivers State has produced.
"'I have been there. And I make bold to say Governor Nyesom Wike, you are the best,' Dr. Odili said.
"Odili's comment serves as an answer to those masquerading as informed commentators with puerile and suffocating commentaries", the statement added.
Bandits In Trouble As Super Tucano Aircraft Arrives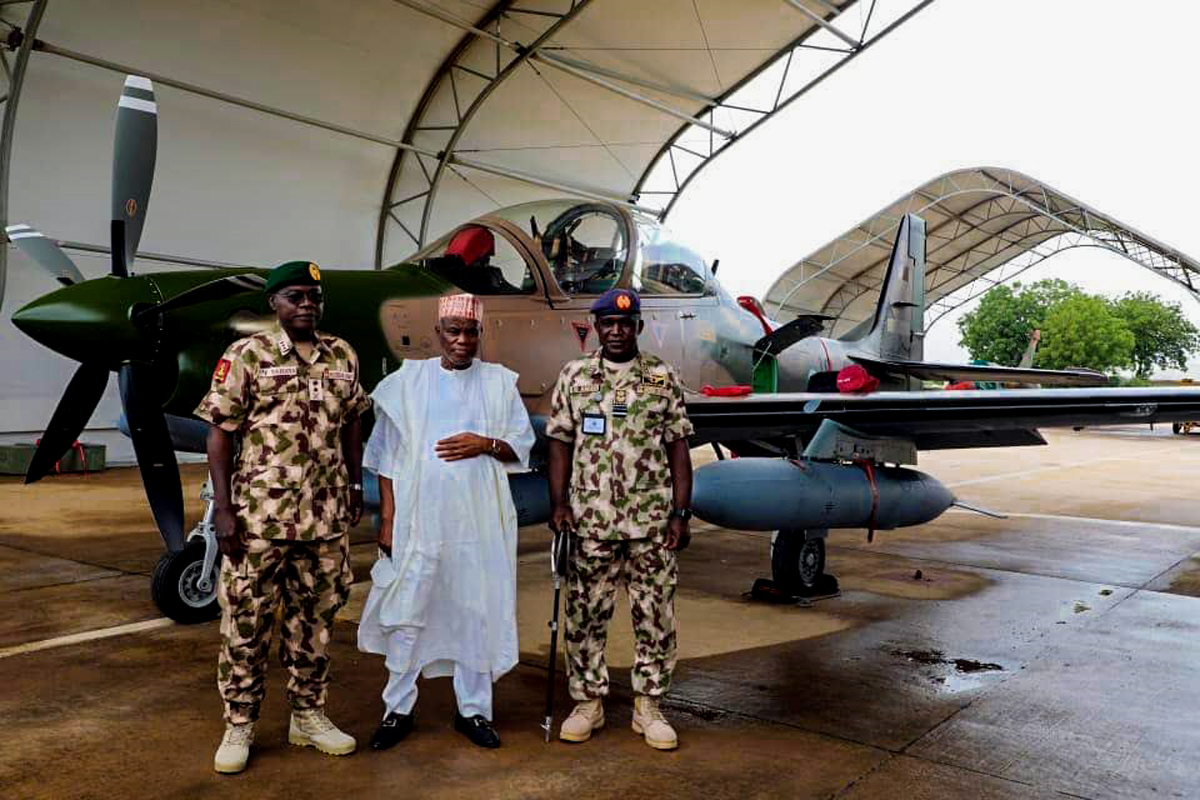 The first batch of A-29 Super Tucano aircraft has arrived in Kano, yesterday, at about 12.34 pm.
The NAF Director of Public Relations and Information, Air Commodore Edward Gabkwet, confirmed the arrival of the fighter aircraft in a statement.
"On hand to receive the aircraft were the Hon. Minister of Defence, Maj-Gen Bashir Magashi (rtd); Chief of Army Staff, Lt-Gen Farouk Yahaya; and Chief of Air Staff, Air Marshal Oladayo Amao", he said.
We've No Patience With Failure, Oyedepo Lashes Out At Sacked Pastors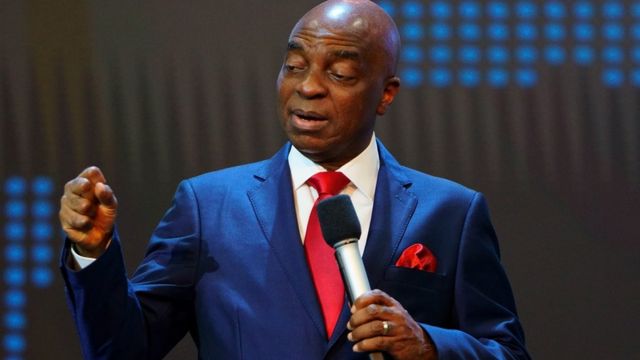 The General Overseer and Founder of The Living Faith Church International also known as Winners' Chapel, Bishop David Oyedepo, has reacted to the recent sack of over 40 pastors by the church.
One of the affected Pastors, Peter Godwin, took to social media, claiming they were sacked for not generating enough income.
Godwin, who was in one of the church's branches in Ekiti State, had claimed, "I was told by the management that the church doesn't operate at a loss.
"They also told me that the total income that is being generated from my station should be able to cater for my welfare and accommodation, so as a result of low income, I'm hereby dismissed."
Reacting to the allegation in a video posted on the social media, Oyedepo said the sack of the pastors was not about money, adding that the latter were sacked as a result of their failure and the church "has no patience with failure.
"Money? Nonsense! We have never lacked it, and yet, we have never prayed for it.
"We are just simply obeying God, and He is backing up what He is asking us to do. Awesome God," he noted.
On those criticising the sack, the GO said, "People are confused about our ministry. I learnt some fellows said, you know, they are not bringing income, that is why they asked them to go".
He added, "We asked you to go because you are unfruitful. Unfruitful! Blatant failure. Doing what there? We have no patience with failure here.
"When we employed 7,000 people at a time, social media was dead.
"We have more employees in this organisation than most of the states. No one is owed a dime salary and we don't borrow, we don't beg. Ask our bank whether we take overdraft.
"We are covenant bound, working in the light of God's word, enjoying an open Heaven."