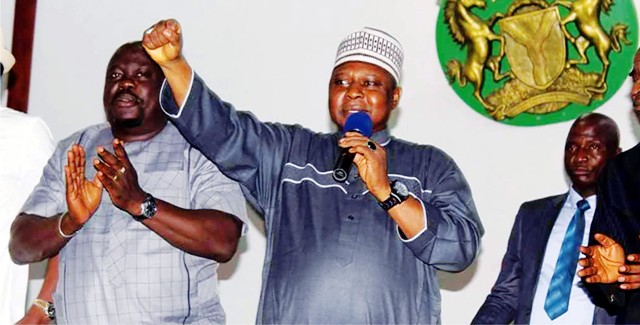 A human rights lawyer and public defender, Barrister Inibehe Effiong has alleged that the fund stolen by former Governor of Akwa Ibom State, Chief Godswill Akpabio is enough to fund the budget of neigbouring Ebonyi State for two decades.
Effiong, made this allegation in a lengthy article on social media where he condemned youths in the Niger Delta region for being in solidarity with their leaders who actually plunged the region into its sorry state.
According to the source, Effiong was quoted as saying: "Politicians in the region have continued to point their corrupt accusing finger at the rest of the country to evade taking responsibility for their criminal mass looting of oil revenue accruing to the region". He regretted that much of the region's funds have been stolen and misappropriated by the same politicians from the Niger Delta.
The Akwa Ibom-born human rights lawyer hinted that in the last ten years, nearly N3 trillion accrued to the State from the Federal and excess accounts.
"What do we have to show for it? Over 65 per cent of the money has been stolen by politicians, criminals in government and perverts. The poverty level is worsening, while few people are acquiring multi-billion naira properties across the globe.
"The money that was stolen from Akwa Ibom State alone under the administration of Godswill Akpabio could have funded the annual budget(s) of Ebonyi State for the next two to three decades.
"Instead of us demanding accountability from our leaders, we have chosen to look at Abuja as the beginning and the end of our existence.
"Have we really queried the utilisation of the hundreds of billions that accrued to the Niger Delta Development Commission (NDDC) since its establishment?
Do we care whether the bulk of the funds have been stolen and misappropriated?
"It is reported that N425 billion worth of contracts awarded by the Ministry of Niger Delta Affairs between 2009 and 2015 down the drain with only 18 per cent completion of projects and 8 per cent impact. In most cases, contractors and government officials just collected the money and vamoosed, leaving the communities in penury and squalor", Effiong said.
Nkpemenyie Mcdominic, Lagos