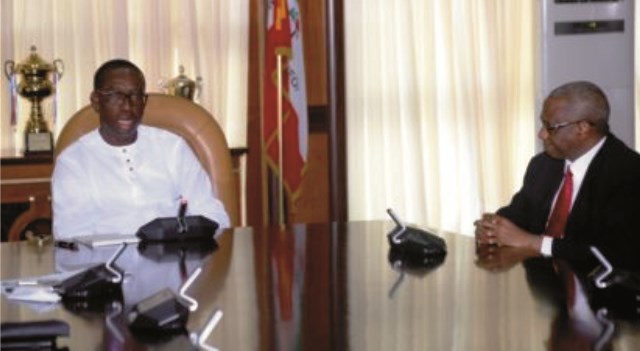 Rampaging flood has wiped out, at least, six persons, including the son of an Air Force officer and a University of Calabar (UNICAL) official, and also submerged over 30 houses on its way in Calabar, capital of Cross River State, in the last few weeks, sparking fear among residents.
The remains of the boy, who went on an errand for his father, were not found as at press time, just as UNICAL staff, also brushed off by flood weeks earlier has yet to be found.
The Director General of the Cross River State Emergency Management Agency (SEMA), Mr John Inaku, who corroborated this, advised those living in flood-prone areas to relocate to upland areas to avoid being washed away by flood.
Inaku called on the Federal Government to extend assistance given to other states to Cross River "to enable us cope with the demands and tide of requests by those affected by flood with their houses and belongings swept away."
"The UNICAL official unfortunately stepped out of his car, along IBB Way, while it was raining to find out what was causing obstruction to the cars ahead of him when the rampaging flood swept him off.
"His body too was never seen by his family members, who spent days searching for him."
A student of UNICAL, who simply gave her name as Augusta said, "I was coming back from church yesterday evening and suddenly there was a heavy down pour and I took shelter in one shop along MCC and when the rain subsided, I decided to go home and lo and behold, the entire MCC by Efio Ette Round about was over flooded.
"As I made to move in the water, I was swept away, but for some young men who were coming behind me that rescued me, I would have been gone now" she added.
It would be recalled that in the past few weeks, floods have been ravaging the state capital and its environs; washing away anything it comes across, including vehicles, and human beings.
The Manager, Nigerian Meteorological Agency (NiMeT), located at the Margaret Ekpo International Airport, Mr Eno Ikwen, said about 2,800 millimetres of rainfall is expected in the state in 2018.