Abdulrazak Aliyu has been in big time football for years now, and has played for top sides like Enyimba, Kano Pillars and Rangers, but has now pulled on the white and yellow shirt of El-Kanemi Warriors where he wants to help them beat the drop this season.
The midfielder knows that their current 13th position on the Nigeria Professional Football League (NPFL) puts them in an uncomfortable standing considering they are just one point above the drop zone.
And up next for Aliyu and his El-Kanemi teammates is a trip to FC Ifeanyiubah who have found themselves in the bottom-three and are in dire need of a result to ease their worries.
Aliyu is wary of the important trip to the southeast to face FC Ifeanyiubah which he believes will shape up their campaign to survival relegation this term.
"Our position on the table is not where we want to be but we have found ourselves there and we just need to prove that we have the fight. I am ready to give my best to make sure that El-Kanemi do not go on relegation. We have a good team and a very good coach so we are confident of surviving.
"Our concentration now is our first match against FC Ifeanyiubah once the league resumes. It is an important match for us especially now that we find ourselves just close to the relegation zone. They (FC Ifeanyiubah) are also battling relegation so I expect it to be a tough match," said Aliyu to npfl.ng.
The defensive midfielder also played down any target for personal glory and would rather focus on contributing to lift the Borno club further up the NPFL standings.
"Personal target for me is to just to help my team win matches. The more matches we win is better for me as that will help us climb the table. As a player, of course, if I get the chance to score goals I will do so but the first and most important concern for me will be to help my club win and escape relegation," he said.
Aliyu has made 18 appearances so far for El-Kanemi Warriors this season.
Iyalo D King Cup: Obidianso FC Emerges Champions
Obidianso Street FC of Port Harcourt has emerged winners of this year's edition of Iyalo D King, 4 Aside football tournaments at the Amanakana football Stadium, Diobu, on Sunday, in Port Harcourt.
Speaking with journalists, after the finals match, the Chief sponsor of the competition, Victor Fubara, said the tournament was to sustain the existing peace and unity among the youths in Diobu axis of Port Harcourt.
He noted that there were a lot of talents in the area which needed help, saying that, with the competition a lot of hidden talents has been discovered and they will be exposed to the world of football.
"I want to use this competition to change the narrative about the youths of Diobu in Port Harcourt.
I want to tell you that there is peace and unity among the youths in the area.
You can see joy and happiness on the faces of the people watching the game.
My main purpose of organizing this tournament is to foster the existing peace and unity, also to pass a massage to the outside world that what they think about Diobu is different, " Fubara stated.
Fubara who is popularly known as Diayo, revealed that he brought some scouts to select some good players.
"I personally just want to do it for them," he said.
He used the medium to call on the Government to support his agenda and programme in terms of youth empowerment in different areas.
"My message to the youths is to stop violence and embrace peace," he stated.
At the end of the finals, Obidianso Street FC defeated Awgu Street FC 2-1 on penalty shootout after playing goalless draw in regulation time.
By: Kiadum Edookor
Kano Pillars To Pay N5m Fine Over Covid-19 Protocol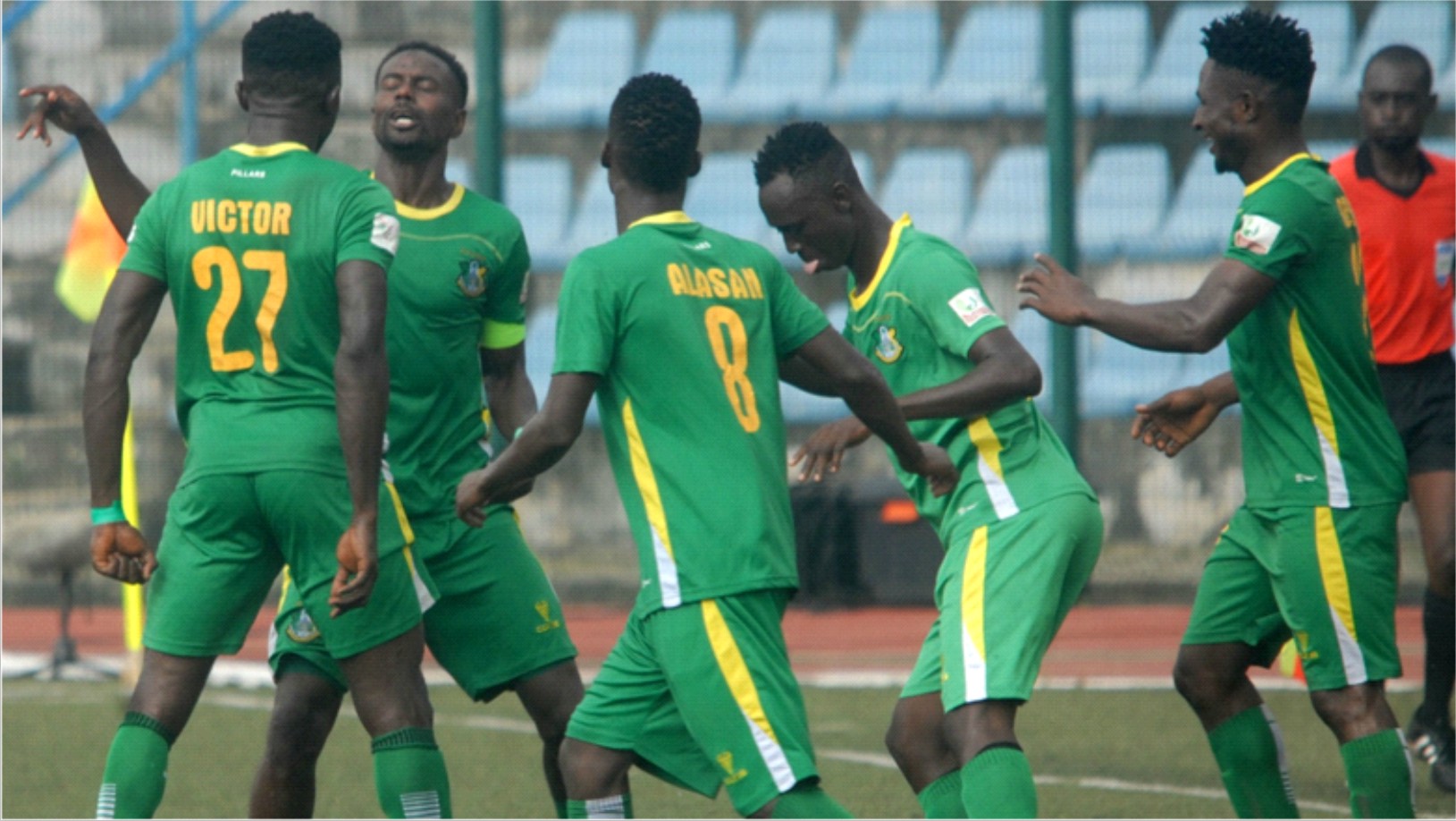 Kano Pillars have been charged for breaching the NPFL Framework and Rules, following the infraction in their Matchday 27 fixture vs Akwa Utd at the Ahmadu Bello Stadium, Kaduna last Sunday.
The Kano club has been charged for breaching the Covid-19 Protocol by admitting and/or permitting spectators and supporters into the venue.
Pillars are also charged for encroachment after their supporters encroached onto the field of play, thereby disrupting the match.
The club is further charged for failing to provide adequate security leading to failure in crowd control and restriction of access by unauthorised persons to restricted areas.
In line with The Nigeria Football Federation directives, Kano Pillars are hereby sanctioned with a fine of N5 million for breaching the Covid-19 Protocol. 
A fine of N2.5 million is also imposed on Kano Pillars for encroachment by their supporters, which led to a discontinuation of the match.
There is also an imposed sanction of a deduction of 3 points, which shall be suspended for the duration of the remainder of the season, subject to good conduct.
The club also faces a venue sanction of being banned from their Kaduna home ground and subsequently moved to another venue if there is a recurring event.
Kano Pillars have been directed to submit a revised security plan within 7 days and ensure they comply strictly with Covid-19 Protocol. All subject to approval by the LMC.
The club, however, has 48 hours from the date of notice to appeal these sanctions.
Super Falcons Have So Much To Offer – Oshoala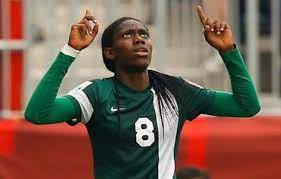 Asisat Oshoala is proud of Super Falcons' spirited second-half performance against the Portuguese last Monday.
The African women's champions came back twice to force the Europeans to a 3-3 draw at their second Group game in the ongoing National 2021 WNT Summer Series at the BBVA Stadium.
Reacting to the result, the Barcelona Femino striker, hailed the fighting spirit and said the team had so much potential.
  I am proud of everyone. We were two goals down and then 3-2 in the 88th minute and we did it. I want to say this is just the beginning.
"We have so much in this team. We don't even know what we have, people out there kept cheering us when we had the ball because we kept on pushing. That's the spirit!" she said.
Following the thrilling six-goal match, the Super Falcons will head to Austin yesterday for today's final match against the United States at the Q2 Stadium as Jamaica and Portugal bid the Summer Series farewell after two games.