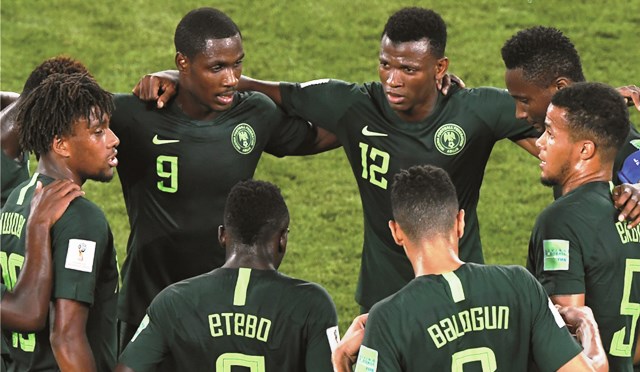 Nigeria avoided a FIFA ban last Monday when the country recognised the FIFA-approved head of its national federation (NFF) shortly before a suspension was due to take place.
Football's world governing body had said that it could suspend the country on Monday should Amaju Pinnick still be displaced.
Pinnick, who was elected head of Nigeria Football Federation in 2014, was in a stand-off with Chris Giwa, who had appealed the result and won a favourable court ruling in June.
"The suspension of the NFF will not take effect," Fifa said in a statement.
"Following the decision of the Bureau of the FIFA Council of 13 August 2018 concerning the Nigeria Football Federation (NFF), Fifa received confirmations that the legitimate leadership of the NFF under President Amaju Melvin Pinnick and General Secretary Mohammed Sanusi has been given back effective control of the NFF and its offices." Read a statement from the world organization.
"In view of these circumstances, FIFA deems that the conditions set by the decision of the Bureau of the FIFA Council have now been met and consequently the suspension of the NFF will not take effect.
"FIFA will continue to closely monitor the situation in order to ensure that FIFA's rules and regulations are fully adhered to."
Nigeria's Super Eagles are scheduled to play a 2019 Africa Cup of Nations qualifier away to Seychelles on September 7.
Earlier on Monday, the Special Assistant to the Nigerian Vice President, Laolu Akande – tweeted: "The Federal Government has already conveyed to Fifa its firm position recognising the Pinnick-led NFF as the current and only NFF executive."
Last week, Fifa, which does not accept governmental interference in the running of football overtaking football matters to regular courts, had threatened to suspend Nigeria over the long-running leadership dispute.
Giwa has continued his fight for control of the NFF despite currently serving a five-year ban from all football related activity that has been ratified by Fifa.
The NFF is due to hold elections on 20 September.