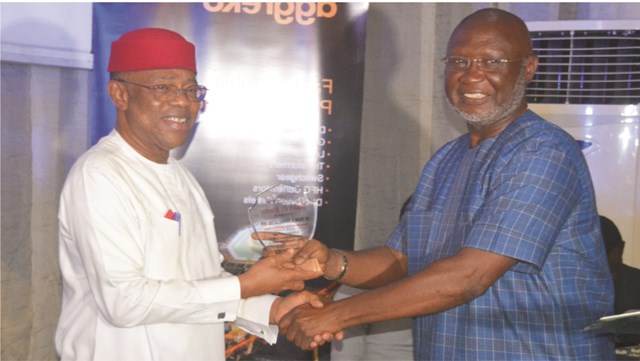 The Rivers State Governor, Chief Nyesom Wike has revealed the plan of his administration to turn Trans-Amadi industrial area into an economic zone
Governor Wike who was speaking during the 34th Annual General Meeting (AGM) of the Manufacturers Association of Nigeria (MAN), Rivers/Bayelsa branch in Port Harcourt last Friday, said that government wants to attract the manufacturing industry back to Trans Amadi, adding that empty spaces still exist in the area.
The Governor who was represented by his Special Adviser on Investment, Mr. Isaac Okemini said the state has addressed infrastructural problem and security, to make it easy for business and manufacturing industry to thrive.
According to him, "the biggest leg for the growth of manufacturing sector is infrastructure and security. It is not the duty of government to create jobs but that of manufacturers to do so and for manufacturers to generate employment."
On the challenges of MAN, he noted that globalisation which provides challenges, also creates opportunities, adding that MAN should not only concentrate on challenges but leverage on the opportunities and technologies that are replacing the physical market.
On the public lecture, themed, "The Challenges of Manufacturing in a Globalised Economy," the Vice Chancellor, Veritas University, Abuja, Prof. Mike Kwanashie said globalisation operates mostly in the interest of the richest countries which continue to dominate world trade at the expense of developing countries.
Kwanashie said that the manufacturing sector still holds the key for sustainable wealth creation in Nigeria, adding that state policies must be designed to protect domestic manufacturing activities so that it can play its proper role in poverty reduction and sustainable development.
The President of MAN, Dr. Frank Jacobs said the association at the national level has been working tirelessly to improve the manufacturing environment, adding that officials do this by positively engaging heads of government, its agencies and parastatals on policies that have the potentials to impact the real sector.