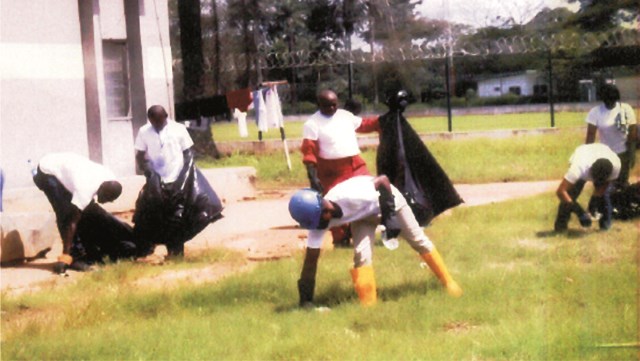 The Movement for the Survival of Ogoni People (MOSOP) has described as irresponsible, statement by the National Oil Spills Detection and Response Agency (NOSDRA), blaming the non-commencement of the Ogoni clean-up exercise on illegal oil bunkering.
Publicity Secretary of the movement, Mr. Fegalo Nsuke, who said this in an interview with The Tide in Port Harcourt said that NOSDRA should be ashamed that two years after it flagged off the so called clean-up, no fund was released by the Federal Government for the exercise.
Nsuke also regretted that two years after, Ogoni people have continued to drink polluted water as well as live in polluted environment.
"That statement is ridiculous. NOSDRA should be ashamed that two years after the flag off process, Ogoni people still drink polluted water and live in polluted environment."
He said that since government knows those who are doing the illegal oil bunkering, they should go after them and stop giving excuse for their ineptitude.
The MOSOP spokesman also called on the agency to explain how illegal oil bunkering can affect the cleanup exercise since it was alleged that illegal oil bunkering activities are being done in collusiion with the security agencies.
He also argued that illegal oil bunkering is not the problem of Ogoniland but the entire Niger Delta region.
It would be recalled that in an interview with newsmen in Port Harcourt, the Zonal Director of the National Oil Spills Response and Detection Agency (NOSDRA) Mr. Cyril Nkangwung had blamed the delay in the cleanup exercise to the proliferations of illegal oil bunkering activities in Ogoniland.
Mr. Nkangwung also said that the security agencies have stepped up effort to track down the illegal oil bunkerers as well as ensure that vessels ladden with illegal petroleum products are no longer destroyed, but the contents will be sent to the refineries for recycling.