Support Wike, Odili Tells Rivers People …As Buhari Hails Ex-Gov At 70
Former Rivers State Governor, Dr Peter Odili has called on all Rivers people, irrespective of political affiliation to totally support Rivers State Governor, Chief Nyesom Wike to consolidate on the rapid rise of a New Rivers State.
This is as the Chaplain of Our Lady of Holy Chaplaincy of Catholic Institute of West Africa (CIWA), Rev Monsignor Pius Kii stated that lowest point in the 70 years of former Rivers State Governor, Peter Odili was when his political godson, Chibuike Rotimi Amaechi attempted to destroy his political life through a kangaroo Truth and Reconciliation Commission.
Both leaders spoke at the Special Thanksgiving Mass for the 70th Birthday Celebration of Dr Peter Odili organised by the Rivers State Government at Our Lady of the Holy Rosary Chaplaincy, Catholic Institute of West Africa (CIWA), Port Harcourt, last Wednesday.
The former Rivers State Governor, Dr Peter Odili declared: "Let me use this opportunity to request our people, all Rivers men and women, our chiefs and the entire political class, everybody that is proud to be identified and called a Rivers man or woman, to give your total support to this governor.
"I am not saying it from a political position. I am talking from the position of an elder-statesman. This is because, with his leadership, we can achieve total cohesion and unity of our people. Once that is achieved, the sky is the take off point for the New Rivers State that he is building ".
Odili described Wike as a loyal politician who was outstanding in his commitment to the development of Rivers State.
"I have been governor, I have worked under governors and I have seen governors after me. This man is unique.
"Just to tell you that of all the people we have worked politically with, from way back in the eighties. Nobody in the political terrain can compete with this governor", Odili said.
He thanked Wike for initiating the celebration of his 70th Birthday, noting that the family had planned for a private low-key celebration.
In his homily, the Chaplain of Our Lady of Holy Chaplaincy of Catholic Institute of West Africa (CIWA), Rev Monsignor Pius Kii said despite betrayals by the likes of Chibuike Rotimi Amaechi, Wike stood by Odili.
Kii said: "One of Odili's lowest moments was when he was dragged by one of his erstwhile sons to the Truth and Reconciliation Commission set up by the Rotimi Amaechi administration aimed at damaging his reputation and preventing him from holding political offices.
"Despite these betrayals, we are grateful to God that some remain loyal sons, particularly His Excellency, Nyesom Ezenwo Wike and countless others in the state and in the country.
"Having the love of one like Governor Wike is having the love of many. For one with Wike is majority. For in him, God put 10 men in one man. Your Excellency, Dr Peter Odili, be rest assured that those who are for you and with you are more than those who have abandoned you", Kii said.
The cleric declared that Dr Peter Odili spiritualised political language, noting that he invoked God at all times.
He added that Odili never used his investments and appearances in churches for political opportunities.
Kii said that Wike has taken over from Odili, developing the Christian faith and embarking on massive developmental projects.
Highpoint of the Holy Mass was the cutting of the 70th Birthday Cake provided by Knights of the Catholic Church.
The Holy Mass was attended by former governors, serving National Assembly members, former ministers, traditional rulers, jurists and prominent leaders of Rivers State.
Meanwhile, President Muhammadu Buhari has extended his good wishes to former Governor of Rivers State, Dr. Peter Odili, on the occasion of his 70th birthday anniversary.
A statement by his media office, yesterday, said "President Buhari recognises the important contributions the celebrant and prominent political figure has made to the development of his immediate community, home state, the Niger Delta, the nation and humanity as a physician and third governor of Rivers State.
"As a statesman and Knight Commander of the Order of St Sylvester in the Catholic Church, the President appreciates Sir Odili's role in fostering peaceful and harmonious environment in the wider Niger Delta region through peaceful engagement and meaningful dialogue, in line with this administration's commitment to peace, stability and development in the region.
"As family, friends, colleagues and well-wishers gather to celebrate Dr Odili's milestones and achievements, President Buhari prays God almighty to sustain him with continued good health and fulfillment in the coming years", the statement added.

Rivers State COVID-19: Committee Begins Another Round Of Street-To-Street Campaign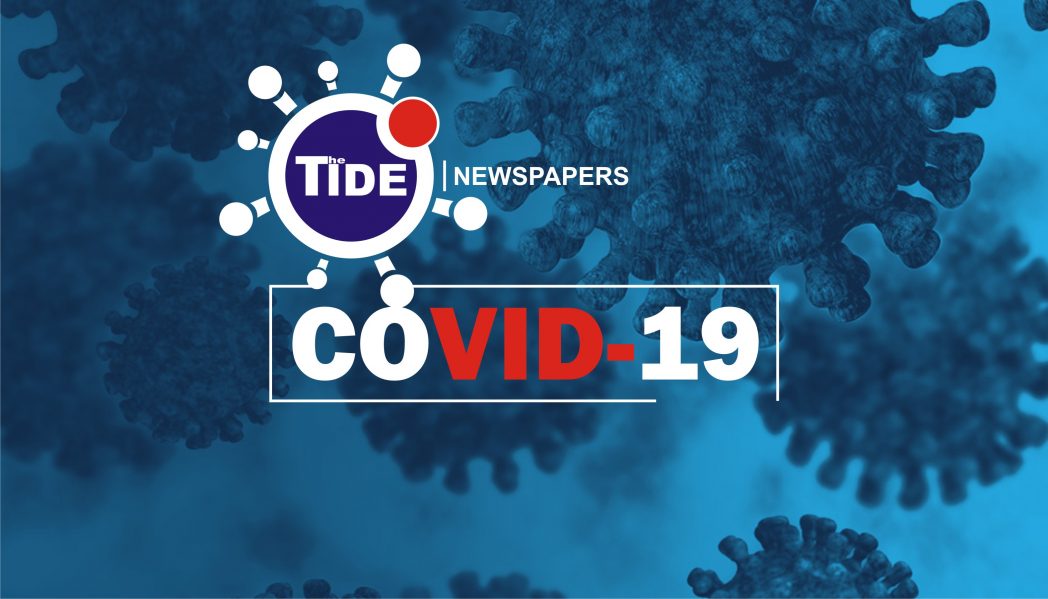 Chairman of the Rivers State Government Interministarial Committee on COVID-19 Enlightenment, Pastor Paulinus Nsirim, has charged  Volunteers on COVID-19 Mobile Enlightenment to see themselves as persons recruited to save the lives of people in the State.
Giving the charge on Wednesday, during the inauguration of the Team at the State Secretariat Complex, the Chairman charged the members to view their responsibility in the same spirit as the State Governor, Nyesom Wike, which, he said, is to save lives.
The Chairman, who is also the State Commissioner for Information and Communications, stated that just as the Governor's primary goal this season is to save lives, they should see their awareness creation on coronavirus as their own contribution to save lives in the State.
"You're part of the team that will be saving lives, and I pray that God Almighty will help all of you to discharge this duty creditably.
"All of you have been carefully chosen to carry out enlightenment and sensitisation for our State. The task before you is enormous.
"As a State we are recording new cases of coronavirus and the only alternative left for us now is to move from street to street to pass prevention messages to our people.
"You need to let the people know that the virus is with us and that they must practice social distancing, wearing of face mask and maintenance of personal hygiene," he said.
Nsirim advised  that people who have the symptoms of the virus which include dry cough, high temperature, loss of taste, body weakness and difficulty in breathing should seek medical attention.
According to him, people should not be afraid of the symptoms of the disease because it is not a death sentence.
"Our Governor has shown the right leadership. In fact, there's no State in this country where a Governor has spearheaded the fight against coronavirus like our Governor has done.
"Our Governor has committed his time  and resources of the state  to make sure that Rivers State," he  added.

Rivers State Government Announces Closure Of Markets
The Rivers State Government wish to draw the attention of the general public to the following:
(1) Oginiba Slaughter Market is no longer in existence for now. Government warns that anybody who goes there for any form of business will face the full wrath of the law.
(2) Oil Mill Market has been closed down. All those using Igbo-Etche Road as an alternative illegal market are hereby warned to desist forthwith or risk destruction of their goods.
(3) Mbiama Market has been closed down. Any attempt to continue trading activities there will lead to the complete destruction of the market.
(4) Government has not approved any Goat Market along Elele/Ahoada stretch of the East-West Road.
(5) The Chairmen of Emohua and Ahoada-East Local Government Areas are hereby directed to ensure that the illegal Goat Market along Elele/Ahoada stretch of the East- West Road is shut down immediately.
Paulinus Nsirim
Commissioner for Information and Communications.

COVID-19: Rivers State Government Launches Free Bus Scheme …To Operate From 6:30am To 7pm Daily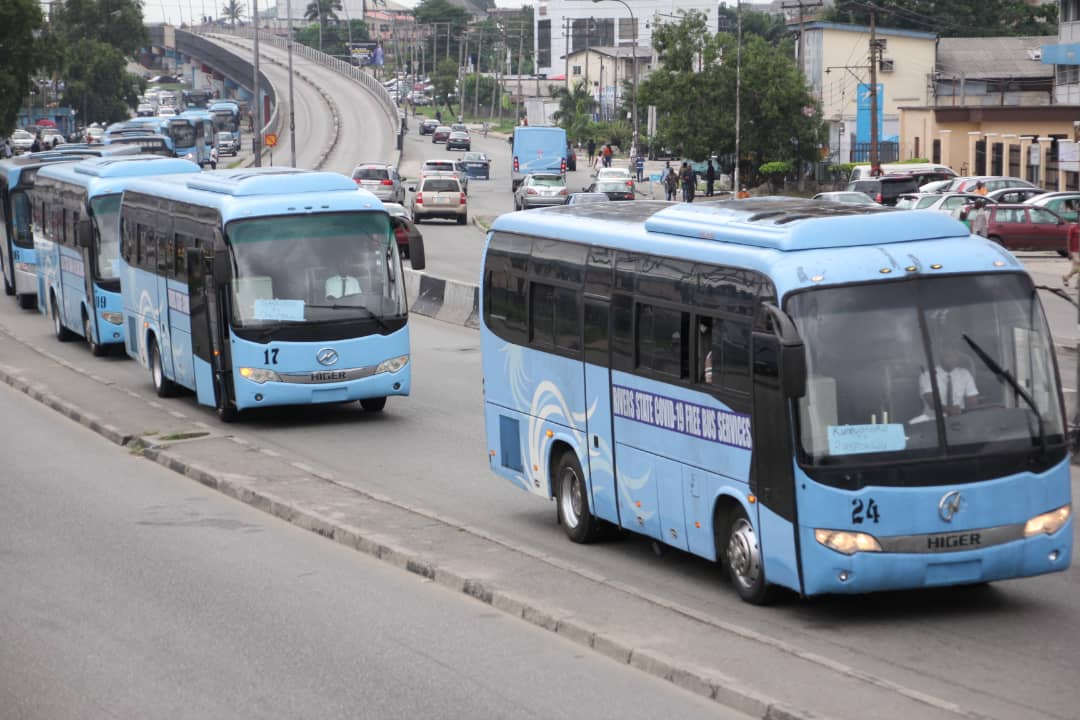 Rivers State Government has launched a COVID-19 Free Bus Scheme to cushion the effect of the pandemic on citizens.
Inaugurating the Scheme in Port Harcourt today, the Commissioner for  Transport,  Mr. Sunny Ejekwu commended the state Governor, Chief Nyesom Wike, for the initiative which is the first of it's kind in the country.
Mr. Ejekwu stated that the buses will ply Obio/Akpor, Port Harcourt, Oyigbo and Eleme Local Government Areas as a pilot scheme.
"With the launch of this scheme, you can feel the pulse of a  Governor that is concerned about the health and welfare of Rivers people.
"Since the outbreak of Covid-19  pandemic, Governor Wike has done so much to show his love for his people. You remember that in terms of palliatives he has spent a lot of resources besides the facilities he has put in place for the safety of the people," he stated.
He said the 28 luxury buses will operate strictly in line with advisories on social distancing, use of hand sanitizers and wearing of face masks.
The buses, he said, will pick and drop passengers only at designated bus stops.
The commissioner added  that the buses will operate from 6:30 am  to 7 pm daily.
Also speaking, the  Commissioner for Information and Communications, Mr. Paulinus Nsirim, described the Free Bus Scheme as "a gift you get from a compassionate and visionary leader."
He called on  Rivers people to appreciate the fact that Governor Wike is desirous to make sure that they do not  suffer during this period.
A cross section of  commuters expressed happiness with the initiative of Governor Wike.
Mercy  Nna  said she could not believe that government will provide such a free service.
Another commuter Emmanuel Mbang described the  initiative as very commendable and thanked Governor Wike for the gesture.
Recall that on May 27, 2020 the State Executive Council Meeting presided over by the Rivers State Governor, Nyesom Ezenwo Wike at Government House, Port Harcourt approved the implementation of the Free Bus Scheme.