DSS Frees Detained Journalist After Two Years …As Nigerians Condemn Ogundipe's Detention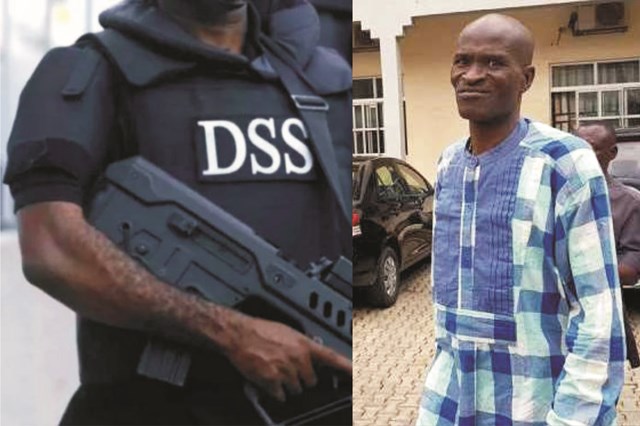 The Department of State Services (DSS), has released Bayelsa-based journalist and publisher of the Weekly Source Magazine, Mr. Jones Abiri, who had been in detention for over two years.
Abiri was arrested at his office in Yenagoa, Bayelsa State on July 21, 2016, over an alleged link to armed militancy in the Niger Delta region.
Although he denied the allegation, he was initially granted bail in the sum of N2million and two sureties who must be civil servants not lower than level 12.
Following public outcry, however, Abiri was eventually charged with the offence on July 27, 2018, at the Chief Magistrate's Court in Wuse Zone 2 in Abuja, the nation's capital.
Last week, the court reviewed the journalist's bail conditions, following an application by his lawyer who said they were too stringent for his client.
Meanwhile, Nigerians across the country have condemned the latest arrest and detention of Samuel Ogundipe of Premium Times.
A coalition of civil society groups, #OurMumuDondo, yesterday, stormed the Force Headquarters, Abuja, to demand the release of detained Premiums Times reporter, Samuel Ogundipe.
Led by popular musician, Charlie Boy, the protesters insisted on the release of the reporter, noting that they would not leave until he is freed.
The activists briefly barricaded the Shehu Shagari Way, forcing motorists to ply alternative routes.
Presidential aspirant, Omoyele Sowore, berated the Inspector-General of Police Ibrahim Idris, for pressurising Ogundipe to disclose his source.
Another activist, Ralph Adebayo, described the IG as "ignorant," noting that "he has been transmitting confusion since he became the Police boss, stumbling from one controversy to another."
Also, the Nigeria Union of Journalists (NUJ), international rights group, Amnesty International (AI), the International Press Centre (IPC) and Media Rights Agenda (MRA), yesterday, demanded the immediate release of Ogundipe.
In separate petitions to the Acting President, Prof YemiOsinbajo and Inspector-General of Police (IGP), Mr Ibrahim Idris, they demanded that Ogundipe's personal bank account be unfrozen by the police.
A political party, Socialist Party of Nigeria (SPN), also condemned detention and also demanded "the immediate and unconditional release of Premium Times journalist".
Premium Times Security Sector Reporter, Ogundipe, its Editor-In-chief, Mr MuskiluMojeed and the Education Reporter, Ms. AzeezatAdedigba were arrested by the police anti-robbery squad last Tuesday.
The arrest followed Ogundipe's refusal to disclose the source of a story published on the online newspaper.
The story contained a report by the IGP, to the Acting President on the siege on the National Assembly by the State Security Service.
While Mojeed and Adedigba were released shortly afterwards, Ogundipe was still being held at press time yesterday.
The NUJ's August 15 letter signed by its National President, Mr Abdulwaheed Odusile, accused the IGP of hounding the press and urged the Acting President to call him to order.
He said: "I write this petition on behalf of thousands of Nigerian journalists, against the Inspector-General of Police, Mr Ibrahim Idris, over his incessant attacks on journalists and violent violations of their human rights, culminating in Tuesday's arrest of a Premium Times reporter, Mr Samuel Ogundipe.
"The journalist is being held to disclose his source of information, a demand that is against the ethical precepts of our profession."
The NUJ recalled the abduction and detention of two journalists who are brothers, Daniel and IzuchukwuElomba as well as the abduction of the National Assembly correspondent of Daily Trust, AbdulahiKrishi, by the Special Anti-Robbery Squad (SARS).
It added: "It is obvious that the excesses of the IGP against the media is giving your government a bad image as an anti- press government, even when it's obvious these infractions were carried out without The Presidency's imprimatur.
"We therefore implore Your Excellency to call the Inspector-General to order and stop his incessant attacks on the media."
Amnesty International tasked the police to "immediately and unconditionally release journalist Samuel Ogundipe, who has been in unlawful police detention since last Tuesday.

Reduce Fuel Price To N90 Per Litre, PDP Urges FG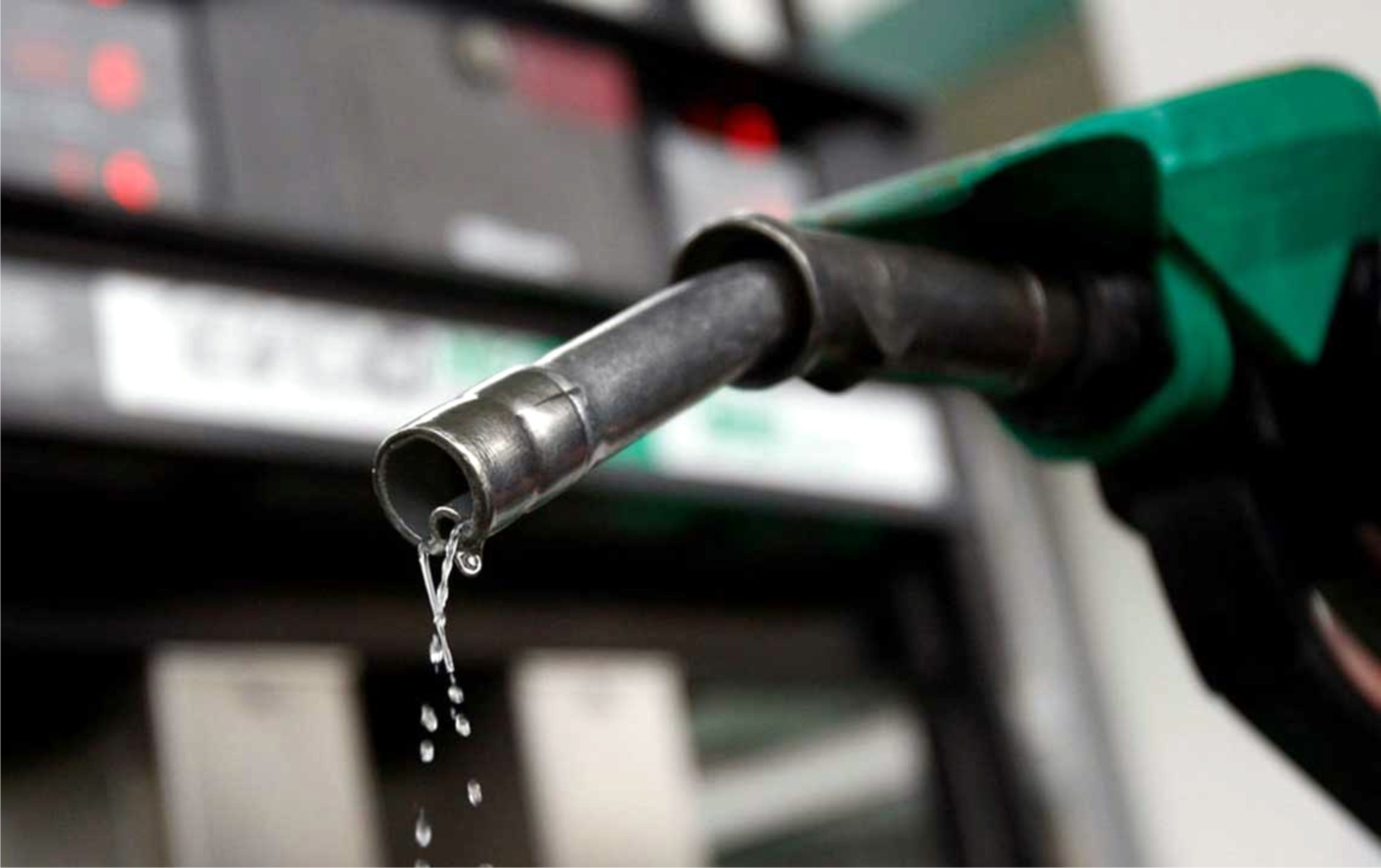 The Peoples Democratic Party (PDP), yesterday, described the N125 per litre for pump price of fuel as 'cosmetic'.
PDP's message was conveyed in a statement signed by its National Publicity Secretary, Kola Ologbondiyan, yesterday.
The party insisted that given the fall of the price of crude in the international market to below $30 per barrel, the appropriate domestic price for fuel should be between N80 to N90 per litre.
The party, however, charged President Muhammadu Buhari to immediately reduce the pump price of fuel from a 'cosmetic' price to an appropriate price that should not exceed N90 per litre.
PDP said the immediate reduction must be done immediately to ease the economic burden on Nigerians and further serve as a palliative for the impact of the COVID-19 pandemic.
The opposition party maintained that any further delay in the reduction of fuel price amounts to fleecing of Nigerians at a time government should rather concentrate on efforts that will immediately ease burdens and enable the citizens to battle health and economic concerns worsened by the Coronavirus disease.
However, the Nigerian National petroleum Corporation (NNPC) has urged Nigerians not to engage in panic buying of Premium Motor Spirit (PMS), as the country has adequate stock of the products to last for over 60-days.
The Group Managing Director of the corporation, Mr Mele Kyari, gave the assurance while briefing newsmen, yesterday in Abuja.
Kyari assured that the NNPC had the support of all stakeholders to ensure adequate supply of petroleum products in the country.
He said: "There is absolutely no scarcity anywhere; our supply is robust, we have fuel that will last this country even for 60-days if assuming we do not import any.
"Of course people because of the pandemic, stay at home, may try to conserve fuel, there is no need to do this.
"Maintain your normal life, we have secured all assurances that trucks will be moving freely across the country throughout this period of difficulty and supply will be sustained''.
He appealed to Nigerians no to flood fuel stations as there was no need for that.

COVID-19: IGP Raises Alarm Over Crime Trends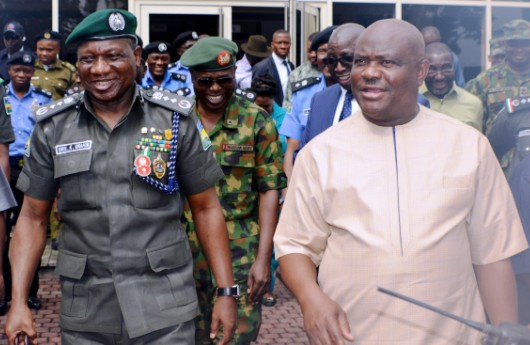 The Inspector-General of Police, Mohammad Adamu, yesterday, urged members of the public to take precautionary actions against fraud and cybercrime associated with the emergency situation created by the COVID-19 pandemic.
Adamu also affirmed that intelligence obtained from the INTERPOL headquarters showed that scammers in Nigeria and other parts of the globe have begun to create and set up fraudulent websites, e-commerce platforms, fake social media accounts and emails claiming to sell and deliver COVID-19 medical products.
In some cases, IGP added, "they use the names of prominent companies involved in the production and distribution of these items. Victims are then asked to pay via bank transfer".
Force Public Relations Officer, Frank Mba, disclosed this in a statement in Abuja.
He said, "The IGP, therefore, enjoins the public to strictly adhere to the following security tips:
i. Avoid opening suspicious emails and clicking on links in unrecognized emails and attachments;
ii. Ensure proper back-up of online and offline files regularly and securely;
iii. Use strong passwords for securing your emails and social media handles;
iv. Keep your software updated, including antivirus software;
v. Manage your social media settings and review your privacy and security settings;
vi. You are advised to be wary of scammers who use names of prominent companies to create fraudulent websites, e-commerce platforms, social media accounts and emails claiming to sell and deliver medical products;
vii. You are advised to ignore and report calls purportedly emanating from a caller who pretends to be a relative currently being treated at the hospital asking you to pay for the cost of the medical treatment by transferring money or by paying cash to fake public health representatives;
viii. Do not open letters or emails related to the pandemic from unknown persons who claim to be health authorities. Oftentimes criminals access sensitive information, steal personal information and steal funds of victims by tricking them into connecting to a specific webpage and logging-in with their credentials;
ix. Be mindful of fake news, deliberate misinformation/disinformation and avoid circulating untrusted and unverified messages on your social media handles;
x. Educate your family, especially your children, about how to stay safe online and offline;
xi. If you become a victim, ensure prompt report to the police.
Part of the statement reads, "Against the foregoing, the IGP has placed the Commissioner of Police in charge of the Interpol National Central Bureau (NCB), Abuja – Nigeria on red alert.
"The NCB which houses the cybercrime unit of the Force shall in the coming days and beyond work closely with other Interpol member states across the globe particularly to carry out intense monitoring of the internet highway in the most legitimate and ethical manner.
"This is to engender concerted efforts in cracking down on any individual or all forms of organized criminal gangs that may want to take advantage of the COVID-19 pandemic to perpetrate crimes.

Wike Signs Executive Order On Border Closure, Suspension Of Flights To PH, Bonny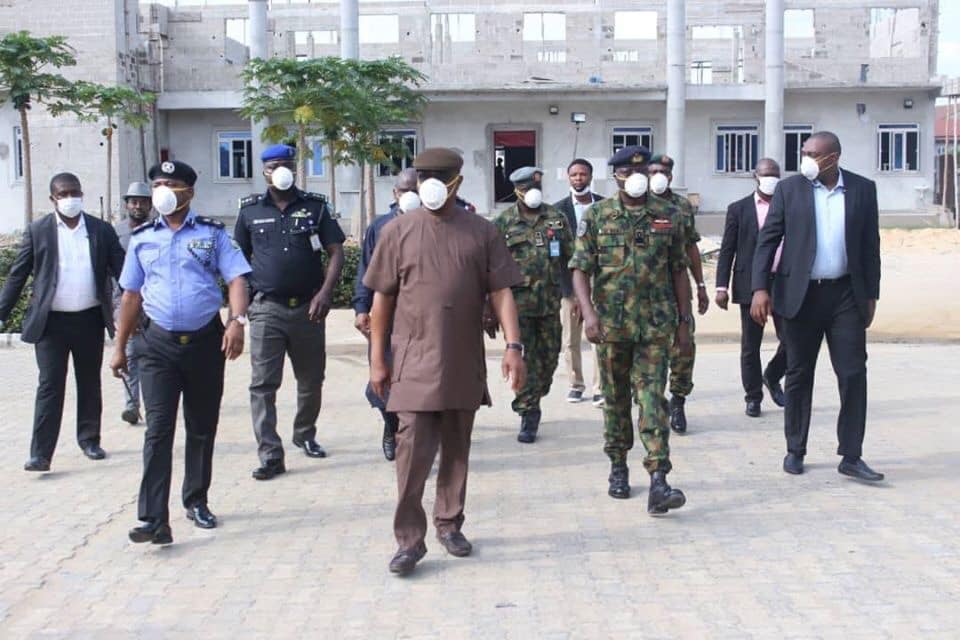 The Rivers State Governor, Chief Nyesom Wike on March 19, 2020, formally signed an Executive Order for the closure of all land and sea borders into the state.
According to the Executive Order, the closure of the land and sea borders took effect on Thursday, March 26, 2020.
The Executive Order signed by the Rivers State Governor on March 19, 2020, also suspended flights to the Port Harcourt International Airport, Omagwa, and Bonny Airstrip, beginning Thursday, March 26, 2020.
The Executive Order signed by Governor Wike is titled: "Executive Order RVSG – 01 2020 Pursuant To Sections 2, 4 And 8 Of Quarantine Act, CAP. Q2 Laws Of The Federation Of Nigeria 2004 And Regulation 11 Of The Quarantine (Coronavirus (COVID-19) And Other Infectious Diseases) Regulations, 2020."
The Executive Order stated: "In exercise of the powers conferred on me by Sections 4 and 8 of the Quarantine Act, Cap. Q2 Laws of the Federation of Nigeria, 2004 and regulation 11 of Quarantine (Coronavirus (COVID-19) and Infectious Diseases) Regulations, 2020 and all other powers enabling me in that behalf, I Nyesom Ezenwo Wike, CON, GSSRS, Governor, Rivers State, hereby issue the following Orders: "The following surveillance posts are hereby established with effect from March 24, 2020, (i) Mbiama for motorists coming from Bayelsa State; (ii) Omerelu for motorists coming from Owerri; (ii) Okehi for motorists coming Imo State; (iv) Akwuzi for motorists coming Imo State; (v) Oyigbo for motorists coming from Aba; and (vi) Opoku in Khana Local Governor Area for motorists coming from Akwa Ibom State.
"All marine entry points into the State including Nembe, Bille, Bonny, Marine Base, NLNG, Witt and Bush, Abuloma and Imo River Jetties are to be placed under surveillance.
"All schools and institutions of higher learning in the state shall close down with effect from Monday, March 23, 2020.
"All public parks, night clubs, cinemas and viewing centres, are to remain closed with effect from Tuesday, March 24, 2020 until further notice.
"All public burials, public weddings, religious gathering and other forms of public gathering are banned with effect from Tuesday, March 24, 2020 until further notice.
"All land and sea borders of the state or any part thereof shall remain closed with effect from 6.00pm of Thursday, March 26, 2020."
The Executive Order declared that no person, or bus, truck, van, tanker, trailer or vehicle of whatsoever description shall be allowed to leave or enter the state with effect from 6.00pm on Thursday, March 26, 2020.
It added: "Flight operations at the Port Harcourt International Airport, Omagwa, Air Force Base, Port Harcourt, and Bonny Helipad are hereby suspended and no person landing at these airports shall be allowed to transit into the state or through the state to any neighbouring state effective 6.00pm of Thursday, March 26, 2020.
"All markets in the state no matter how small are to remain closed with effect from Saturday, March 28, 2020.
"All local government council chairmen are to head task forces in their respective local government areas that will ensure that markets remain closed. Council chairmen are further authorised to confiscate the goods of any defaulter of this Order.
"All civil servants from Grade Levels 1 – 10 are to remain at home from Friday, March 27, 2020 until further notice.
"Security agencies are hereby directed to enforce strict compliance with the Orders herein contained."
The Executive Order stated that each of the above Orders shall take effect on the dates and time hereinbefore mentioned and where no date or time is specified, same shall take effect immediately.
The Rivers State governor signed the order on 19th March, 2020.
Also on March 19, 2020, Wike signed the Declaration of Dangerous Infectious Disease (Sections 2 and 8) Of The Quarantine Act, CAP. Q2 Laws Of The Federation Of Nigeria, 2004.
The declaration stated: "Coronavirus (COVID-19) is declared to be a dangerous infectious disease within the meaning of the Act."
Wike signed the relevant regulations of the Executive Order on March 19, 2020.