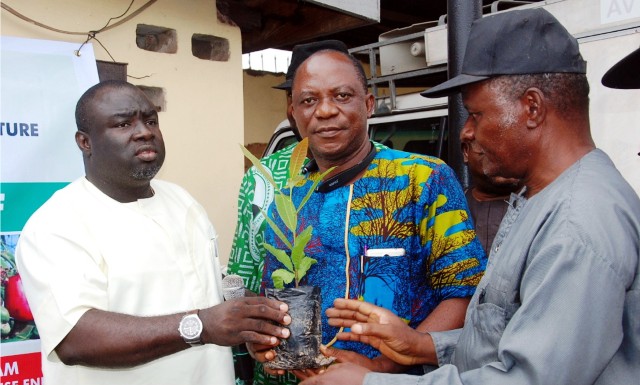 The former Governor of Imo State, Dr. Ikedi Ohakim has criticised the incumbent Governor, Owelle Rochas Okorocha, for allegedly squandering N26.6billion he handed over to him in 2011, when he left office.
The former governor popularly known as 'Ochinanwata', made the disclosure in Owerri while declaring for the 2019 governorship aspiration on the platform of the All Progressives Grand Alliance (APGA).
Ohakim, who furiously maintained that his intention to seek for the governorship ticket from APGA was to correct all the maladministration by Okorocha in relation to his misgovernance in Imo State over the last seven years, assuring all Imolites of his (Ohakim's) determination to force him to account for all the looted money of the state, including the N1.3trillion received as due allocation from the Federal Government.
He described APGA as an identity for every Igbo person, who does not believe in hooliganism to win an election, pointing out that his one term request and previous governorship experience would be an added advantage for Imo people.
The Clean and Green Initiator promised to return the Eastern Palm University built by Okorocha with Imo money to the state if given another chance.
He added that he would reclaim all the Owerri land taken away forcefully by the present governor to the original owners, must call back the sacked 10,000 job employees and return 'Keke' operators to business.
Ohakim, who frowned at the increased number of mortuaries from 18 to 58 in the state since the inception of Okorocha's administration, owing to the 'family type of governance' initiated by him, asserted that such would stop in his assumption of office, going by the affidavit of assurance he undertook in that regard.
Valentine Nduka, Owerri