Expert Tasks Youth On Entrepreneurial Development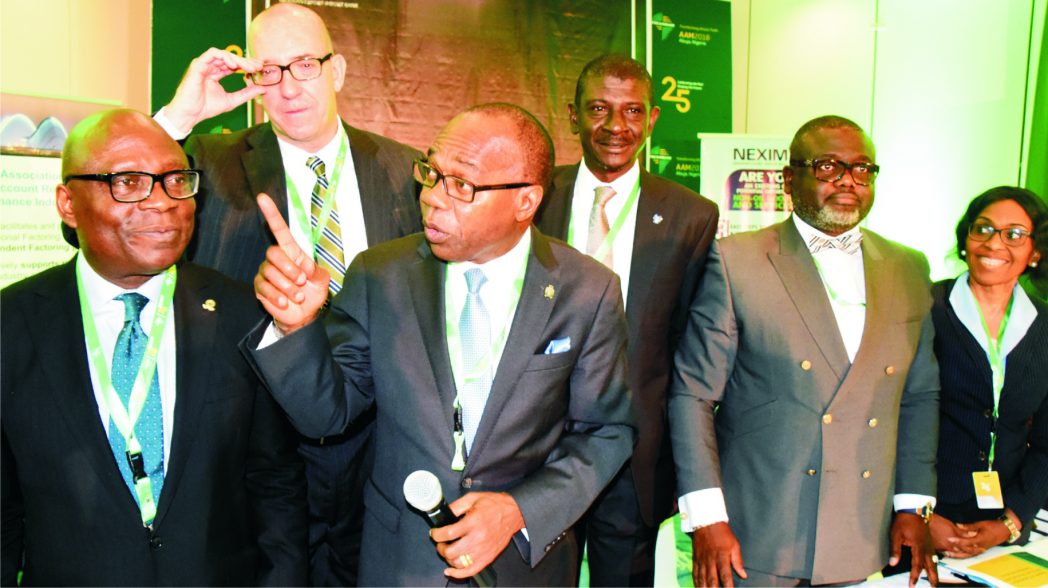 The Managing Director, of Avi Media Concept , Mr Tunde Godwin has charged Nigerian youths on the need to be industrous rather than depend on government for empowerment, which he said is hard to come by.
Godwin said this in an interview with newsmen yesterday in Port Harcourt.
He noted that the best option was for the youths to target entrepreneurial skills development so as to enable them be self-reliant.
Such development, he said, would afford the youths the opportunity to be trained in skill acqusition that would enable them to be meaningful members of the society.
He also said "if the youths are skilled in different vocations, it would not only reduce poverty, but would encourage investment."
According to him, it would be difficult for any government to provide employment for the youths going by the teeming number of employable people in the country.
He suggested livestock farming as one of the areas that could afford both money and employment for the young people, if properly utilized.
Godwin, an agricultural expert, also maintained that with proper skill acqusition, the country could be turned to a first class business domain.
On how to achieve this, he said that all monies given to the youths by various groups should be chanelled to skill development programmes.
He explianed that such monies could never be utilized as the benefitiaries are only interested in its immediate benefit.
The Avi Media Concept boss stressed that until such issues were fixed, that investors would not be attracted to the country.
Meanwhile, he has called on government at all levels to make skill development programmes compulsory for its people, if they are serious about the campaign against unemployment and hunger in the Nation.
Experts Okay FG's Plan To Stop Food Importation …Say It'll Boost Foreign Reserve
Financial experts yesterday backed the Federal Government's move to stop foreign exchange on food importation, saying it would boost the nation's foreign reserve and local production of food items.
They told newsmen in Lagos that the policy, if properly implemented, would curb importation as well as protect value of the naira.
A professor of Economics, Olabisi Onabanjo University Ago-Iwoye, Ogun State, Prof. Sheriffdeen Tella, said that one of the ways to protect the value of the naira was to curb importation.
"This is a difficult time for the external sector of our economy and government must act to protect serious downward slide in the value of the naira.
"Oil price is going down again and the foreign reserve has started declining due to Central Bank of NIgeria (CBN) intervention in the forex market.
"One of the ways to protect the value of the naira is to curb importation. So the President was right in taking that decision,'' Tella said.
He said that the policy would encourage and assure farmers that "if they increase their outputs, they can always find customers, which are good for the economy.
"Nigeria should have no business importing food in the 21st century if we had modernised agriculture in the last one or two decades, but we still see farmers carry cutlass and hoes to farm to produce food.
"Farmers in all areas, crops, animal husbandry, livestock, and even agro-allied industries should take advantage of this policy to unleash their potential and modernise their operations,'' Tella said.
He, however, said that consumers would suffer in the immediate term because prices of food items would increase.
"But in the medium to long term, if the tempo of production activities to be generated is sustained, everyone will be better off.
"At least, we can be forced to consume what we produce,'' Tella added
A chartered stockbroker and Chief Executive Officer, Sofunix Investment and Communications, Mr Sola Oni, said that philosophy of stopping food importation was to revolutionise agriculture, Nigeria's hitherto economic life wire.
Oni, however, said that it requires a strong political will to implement such a policy.
He said that adequate infrastructure and incentives must be provided to encourage local production of such food items.
"The economics of the policy is to create employment opportunities locally and earn foreign exchange through exportation of such food items in the final analysis.
"The big elephant in the house is the usual issue of implementation. Nigeria has never lacked good policies but the strength of character to ensure implementation.
"It is hoped that policy will not be circumvented by rent seeking Nigerians who always have their way through top-level political network,'' he said.
Oni said that he was in support as long as it would not cause extreme hardship.
He noted that the benefits of the policy outweigh challenges in the medium and long run if properly handled.
"Why must we import what we can produce, thereby depleting our external reserves,'' he asked.
According to him, government should be sure that Nigeria has achieved food security.
"The policy can be done in phases to ease possible tension. It could be done in three to five years before full implementation,'' Oni said.
President Buhari had, last Tuesday, directed the CBN to stop providing foreign exchange for importation of food into the country.
According to him, the directive is to achieve steady improvement in agricultural production, and attainment of full food security.
EKEDC Supplies Prepaid Meters To 246,587 Customers
The Eko Electricity Distribution Company (EKEDC), yesterday says it has supplied 246,587 customers with prepaid meters out of the 501,532 customers within its network as at August 2019.
The General Manager, Corporate Communications, Mr Godwin Idemudia, told the News Agency of Nigeria (NAN) in Lagos that the company had engaged the service of seven Meter Asset Providers (MAP) operators which include Mojec, Armese, Bendoriks, Gospell, IRL,Turbo and CIG.
He said three out of the seven MAPs appointed for the company by the regulators had commenced operations.
According to him, "They (MAPs) have done their pre-installation survey which have been validated. MAPs are to supply meters.''
He also said that in spite of the company's efforts in ensuring that customers within its network were supplied with meters in no distant time, EKEDC's debt profile remained on the high side.
Idemudia said the company's debt profile as at the third quarter of 2019 stood at N65 billion as a result of some customers not paying for the electricity consumed within its network.
According to him, the MDAs debt to-date stands at N22.5 billion.
He identified metering gap, restive customers or hostility in certain areas and agitation from pressure groups as constraints affecting EKEDC's collection of payments.
Idemudia noted that others include non-payment by Ministries, Departments and Agencies (MDAs); limitations by National Electricity Regulation Commission (NERC) regulations; and entitlements by consumers due to the post-mentality of government-owned defunct National Electric Power Authority (NEPA).
He also identified price ceiling as one of the reasons mitigating the prepaid metering processes in the country.
Idemudia said the regulators had noted that if the MAPs go ahead to sell the meters at a higher rate, the Distribution Companies (DisCos) would bear the balance.
The spokesman explained that the price ceiling had prolonged negotiation between the DisCos and some of the MAP operators, while another major challenge had been funding.
''However, the Federal Government in its wisdom came up with the MAP scheme as a permanent solution and we are excited to see the outcome of the initiative,'' he said.
Idemudia, however, noted that meter installation under the MAP scheme is in progress within the company's network.
According to him, the DisCo has arrested and prosecuted 13 customers for vandalism and 12 for energy theft in the last six months
NERC had on April 5, this year, directed all DisCos to commence the distribution of prepaid meters under MAP not later than May 1, 2019.
'Adequate Data, Key To Effective Housing Delivery'
A real estate developer, Mr Samuel Ukpong, has identified provision of adequate data and adherence to rules and regulations as key to effective housing delivery.
Ukpong, a former Chairman of the Nigerian Institution of Estate Surveyors and Valuers, Lagos Chapter, made the observation in Lagos, yesterday.
He said that adequate data was a critical component of housing delivery and finance.
According to him, understanding of the income and mortgage data of the population of a place is of utmost importance in planning for housing.
He said that the lack of data was a major constraint undermining private sector participation and good policy engagement in provision of affordable housing.
"Record of the total population of the people, the number living in decent houses, number of those still in need of houses and the figure of the available housing stock, are all necessary to serve as a guide in planning and delivery houses.
"The right data leads to information, information leads to knowledge and knowledge leads to good decisions," he said.
Ukpong said that development of a housing finance data in Nigeria would assist policy makers, developers and investors to grow the housing sector.
He said, "We need good and enough information to be able to provide good and affordable housing for the population; if we have accurate data, we will be able to plan well."
Ukpong said that there was the need for proper education of stakeholders in the housing sector, adding that non-compliance to construction regulations and standards also militated against housing development.
According to him, contractors, developers, regulators and end-users of houses need to be well informed on the rules and standards of constructions.
"The education will strengthen cooperation among players in the industry, particularly contractors and clients, who cut corners to maximise profit in the course of housing constructions.
"The long term effect of compromising standards will affect the durability of the houses, which will invariably result in reduction in housing stock," he said.