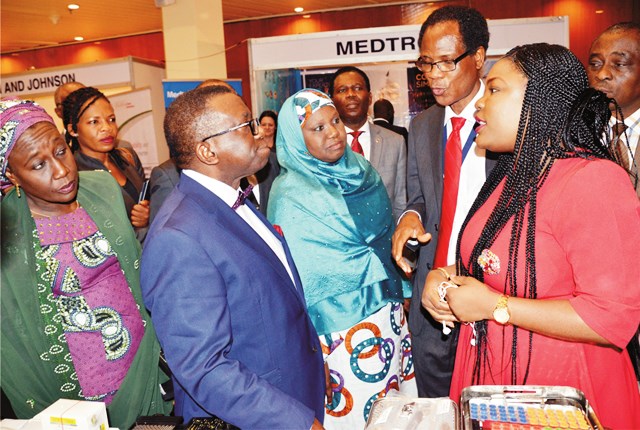 The new chairperson of the Nigeria Medical Association (NMA), Rivers State branch, Dr Obelebra Adebiyi, says the primary focus of her administration would be to improve the healthcare needs of the people of the state.
Dr Adebiyi, who made this known in an exclusive interview with The Tide shortly after her election last week, stated that one way to do this is to ensure regular training for doctors in the state.
"What I'm looking at first as chairman, is to partner with government in improving the health indices of the citizens of Rivers State, one way to do that is to build the capacity of doctors, because there's a big gap in the training of medical doctors", she said.
She explained that bridging the existing gap would be one sure way to raise the health standard of the state.
Beyond this, Adebiyi said she would also work towards ensuring that doctors in the state work closely together towards improving their personal security and their welfare.
"Another thing that is paramount in my mind is the welfare of doctors. This is because when you work and you are properly remunerated you are encouraged to work better and accomplish more tasks", she said.
Consequently, she explained, she intends to ensure that while doctors do their best to alleviate the health burden of Rivers people, they are also duly remunerated.
Speaking on the spate of quackery in the profession, Dr Adebiyi hinted that she has zero tolerance for quacks.
"We are already on it (quackery), but one of what I intend to do is to partner with the Ministry of Health and Private Medical Practioners and go round checking for genuinely registered doctors and clinics.
"We'll also educate the populace on what to look out for when they go to any clinic to ascertain if such clinic or hospitals are duly registered or not", she explained.
It would be recalled that Rivers State Branch of the Nigeria Medical Association last Thursday elected new executives to run its affairs for two years with the emergence of Dr Adebiyi as the Chairman.
The election took place at the Nigeria Medical Association (NMA) Secretariat in Port Harcourt, during the 58th Annual General Meeting and Scientific conference.
Dr Adebiyi, polled 444 to defeat Dr Alikor Chizindu to second place with 401 votes, while Dr Peterside Sofiri polled 101 to place third.
For the position of first Vice Chairman, Dr Robbinson E. Donald polled 511 to emerge winner, while Dr Tamuno-Opubo Abiye (329) and Dr Uriah S. Sylvester (118) emerged second and third respectively.
Dr Princewill Obele was unoppolsed as second vice chairman.
Other positions vied for were: Secretary, which saw Dr Briggs A. Dennis (403 votes) and Dr Diamond Tamunokuro E. (539 votes).
Assistant Secretary: Dr Kue D. Soghian was unopposed, while for the position of Financial Secretary, Dr Olaka E. Walter polled 655 to defeat his opponent, Dr Gbaraner B. Kekii, who polled 248 votes.
Dr Dublin-Green Anucha worn as treasurer with 498 votes, while her opponent, Dr Ohaka J. Chindah polled 437 votes.
As Public Relations Officer, Dr Anunye P. Chinenye returned unopposed.
The election conducted by a committee headed by Dr Clamel Aban was adjudged to be free and fair.
Other members of the electoral body were Prof Best Ordinorha, Dr Nnesochi Offor, Dr Bernadette Korubo and Dr Ayoko.
Sogbeba Dokubo