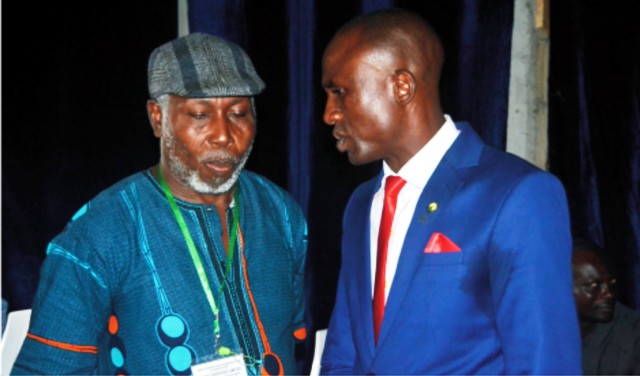 Members of the National Association of Plant Operators (NAPO), Rivers State Chapter, an affiliate of the United Labour Congress (ULC) recently picketed the premises of Rafoull Nigeria Limited, one of the giant construction companies over what they described as poor working conditions and slavery against workers of the company.
The NAPO members numbering over 50, barricaded the gate of the company in Kpean Community in Khana Local Government Area, protesting against the casualisation of workers, non-issuance of identity cards to the workers, no employment letters as well as, not allowing the workers to be unionised.
Speaking to journalists, the NAPO Chairman, Andoni LGA Unit, Comrade Benjamin Anuins who led the protest, said they decided to picket the company as the only option to draw the attention of the management of the company to the various labour issues which he alleged the company was contravening.
He said the union had written three letters to the company on the various issues raised with the aim of resolving them amicably and added that, the management had objected to such peace moves.
He decried the inhuman treatment meted out to the workers by the management, and described it as another "slavery" Nigerian workers.
According to him, it was wrong for the leadership of the company not to issue workers appointment letters, ID cards and not allowing them to be unionised, adding that the workers were not provided with safety materials.
Also speaking, Chairmen of Tai Unit, Comrade Jay Jay Aminikpo and his Khana counterpart, Harrison Dumle, said the members of the union would continue to occupy the premises of the company until their demands were met.
In their separate responses, the Project Engineer of Rafoull Construction Company, Engr Tunde Taiwo and the Chairman of Andoni Local Government Area, Hon Lawrence Paul, who doubles as the Chief Security Officer (CSO) to the company denied all the allegations levelled on the company by the members of the union.
According to them, the company had not refused to discuss with the leadership of the union at any time on the issues raised and added that the company was not against the workers getting involved in union.