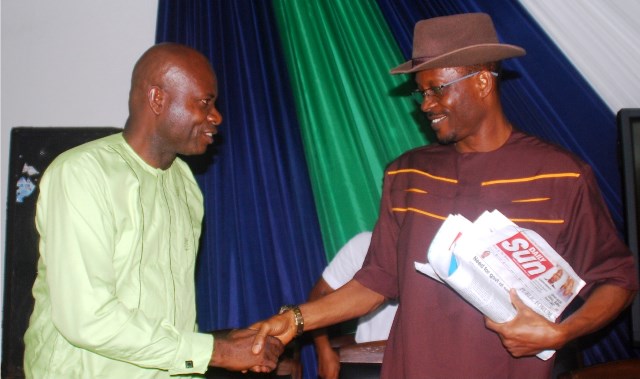 The Rivers State Government has ordered the digitialisation of all public and private schools in the state with a view to sustaining the existing educational successes recorded in the state.
The State Commissioner for Education, Dr. Tamunosisi Gogo-Jaja stated this while speaking at a one-day interactive forum with private school owners in the state at the Dr. Obi Wali International Convention Centre in Port Harcourt, yesterday.
Gogo-Jaja also disclosed that the state Governor, Chief Nyesom Wike has directed the Ministry of Education to provide the enabling and conducive environment for both private and public schools to enhance academic excellence in the state.
He said the new digitalisation of educational policy of the state government would foster the creation of personal data profile for every student both in private and public schools as well as address the issue of quacks in the sector.
According to him, the state government through the ministry, was determined and committed to securing the future of every child in the state, adding that the ministry was working assiduously towards realizing the governor's directive, and expressed the burning desire of the state government at making the schools in the state attain the best world standard.
Gogo-Jaja used the opportunity to warn private school owners against substandard infrastructure and teaching standard, and cautioned those culpable to upgrade and register their schools before resumption date in September.
He warned that the state government would be tough and hard on schools which violate government's set standards, saying "We will address the issues of quacks and substandard in the education sector. Those schools who are sub-standard should not dare to resume schools by September. Let me also urge parents not to patronize those schools in the state".
The education commissioner urged the private school owners in the state to report to the government any extortion by the staff of the ministry through the various dedicated lines, adding that the private school owners were critical stakeholders in the educational sector and need to be abreast with the policies of the state government.
Presenting a brief profile on the RIVEMIS digital initiative of state government, the Special Adviser to the Governor on ICT, Mr. Asawo Ibifuro said the platform would manage both public and private schools in the state, adding that the platform would also eliminate the burden of school registration, among others.
He averred that it would also enhance capacity development of skills of the schools as well as afford the people the opportunity to make complaints to the ministry against any wrongdoings in the sector.
Earlier in an interview with journalists, the state President of National Association of Private Schools (NAPS) in the state, Chief Victor A.D. Green lauded the state government for the interactive session, and assured that members of the association would key into the new initiative of the state government in order to improve the education system in the state.