NGO Takes 'Keep Rivers Clean' Campaign To Markets, Grassroots
A Non-Governmental Organisation (NGO), Association of Better Health Environment (ABHEN), Port Harcourt, has organised a rally across major markets and roads in Port Harcourt metropolis to raise awareness among residents on the need to stop the indiscriminate dumping of waste in the State. It also mobilised support for the "Keep Rivers Clean Project" awareness campaign of the State government.
Speaking at Creek Road Market, Coordinator of the group, Dr Emilia Amadi, advised traders to shun the habit of dumping refuse in drains and disposing waste around the market.
She explained that the sensitisation rally became imperative in order to promote a new culture among residents in which they are expected to imbibe the culture of cleanliness and embrace the use of government accredited waste managers for proper waste disposal.
She said Governor Nyesom Wike's administration was in a hurry to make the state one among the cleanest states in Nigeria, and urged traders in the market to key into the initiative.
According to her, "ABHEN is carrying out this rally in collaboration with local government officials and the members of the civil society as well as International Women Organisation (IWO)".
As she put it, "we want people to report defaulters to the appropriate government agencies so that legal action will be taken against them to serve as deterrent to would-be offenders".
Amadi further disclosed that a sanitation taskforce had been created by the group to monitor indiscriminate dumping of waste and report same to appropriate government machinery for apprehension of offenders and prosecution. She urged the traders and road users to be law-abiding.
The group went through New Layout Market, Mile I, Mile III, Rumuomasi Market, Oil Mill Market and Okro Market at Iriebe among others, calling on the public to report waste managers who fail in their duties to the Rivers State Waste Management Agency (RIWAMA) for necessary action.
The group leader used the opportunity to commend the Rivers State Government's (RSG) initiative of restoring Port Harcourt to its 'garden-city 'status. She admonished stakeholders to support the government in its quest to reposition the state to greater heights.
Dr Amadi enjoined the people of the State to queue behind Governor Wike to deliver democratic dividends by not destroying the governor's plan to do the needful in making the State an envy of others especially in cleanliness which, she said, is next to godliness.
Meanwhile, traders at the various markets and motor-parks visited by the group, appealed to RIWAMA to ensure speedy evacuation of waste generated in the markets and parks by apprehending people who dump refuse indiscriminately.

Some of the most beautiful horse racing tracks in the world!
A visit to a horse racing track is exhilarating, fun and also feels like an adventure. It is a great way to spend a day with your family. Horse racing is an ancient form of spectator sports. There are a lot of countries that have a tradition of horse racing, and there are many legendary horse racing tracks that are part of national lore. Some tracks are so beautiful that they almost attain mythic qualities. In this article, you will be learning about some of the world's most beautiful racing tracks.
Santa Anita: Santa Anita is located in Arcadia in the United States of America. It was opened in 1934. Some of the most famous races that took place in this race track are the Santa Anita Derby and the Santa Anita Handicap. This racing track is also called the most sublime track in the universe. The reason for this is that the Santa Anita race track has the San Gabriel Mountains of California in the background. The scenery around the ground is wonderful.
The seating capacity is twenty-six thousand strong, and the track infield also contains beautifully manicured trees and spots for a picnic and a mile-long dirt track. This track has held the Breeders' Cup for nine times which is also a kind of a record. This park is quite significant also because it was here that the first use of electrical gadgets like finishing line cameras and also electronic timers got used for the first time.
Aintree Race Park:Aintree Race Park is located in Liverpool in the United Kingdom. It was opened back in 1829. Some of the most famous races to have taken place at this venue include the Grand National Race. The steeplechase obstacles at this venue are also quite renowned like the Canal Turn, the Becher's Brooks, and the Chair. This venue hosts the most challenging form of steeplechases called the Grand National.
This race course has almost two hundred years of history and has held a number of legendary races like the Grand National of 1928 where more than forty horses had initially participated, but only three could cross the finish line. The fences which bar the jumps over the water pits have a covering of over a hundred tons of wild spruce here.
Flemington Race Track: The Flemington Race Track is located at Melbourne in Australia. It was opened way back in 1840. Some of the most famous races that were held at this venue include the Victoria Derby and the Melbourne Cup. The River Maribyrnong situates this race track. It is shaped like a pear and is a huge race track. IT has a two-mile race track for handicapped races and hosts the Melbourne Cup race.You can visit RillitoPark to see amazing horse races and have a good time with your family.
Horse race tracks are beautiful venues and the ones mentioned in this article are some of the gorgeous places in the entire world.

Cheltenham 2019: Gold Cup Favourites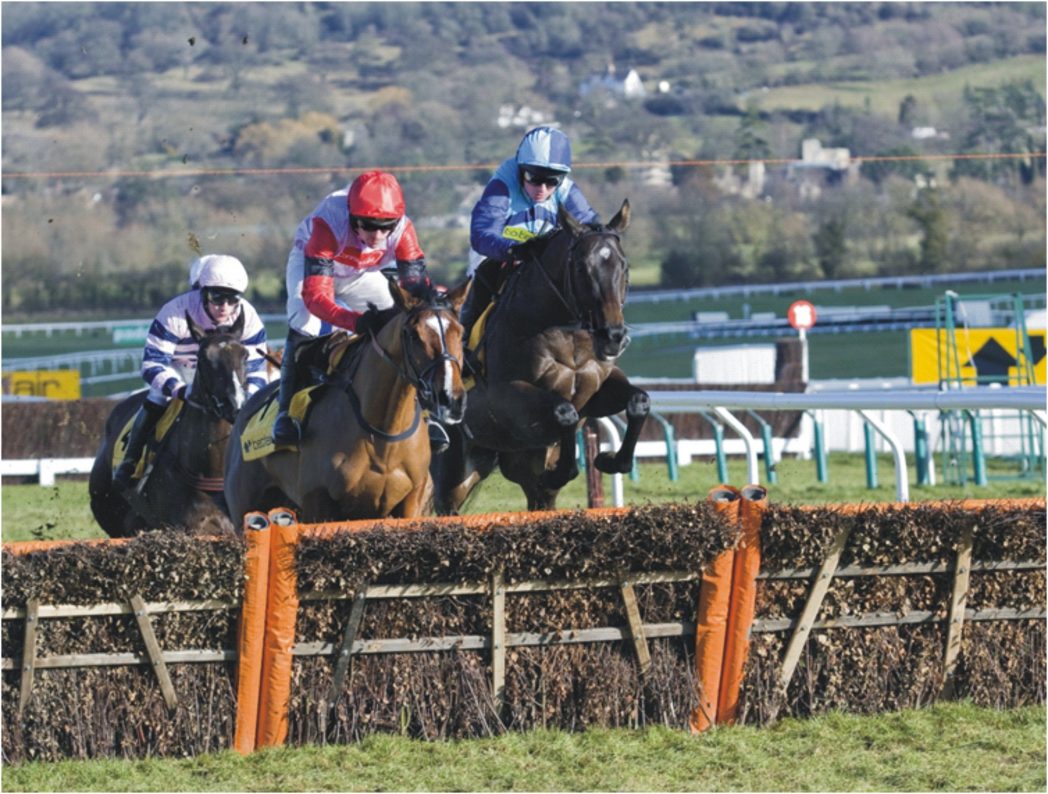 Cheltenham Festival 2019 is only weeks away and the meeting's showpiece, the Gold Cup, is shaping up nicely to be the most competitive in years. Last year's winner Native Winner isn't the bookies' favourite to make it back-to-back wins (a feat that last occurred in 2002-4 with Best Mate), with Presenting Percy the leader at this stage. So, without further ado, let's take a look at this year's leading contenders for the Cheltenham Gold Cup.
Presenting Percy – 3/1
The Irish front-runner will be looking to make it a hattrick of wins at Cheltenham Festival, with a first in the Gold Cup the main agenda. However, should Presenting Percy not race at Fairyhouse, he'd become the first horse to ever be successful without turning out for any races this season. Owner Philip Reynolds and trainer Pat Kelly have denied there are any problems:
"Presenting Percy is absolutely fine," said Reynolds.
Continuing: "I'm not sure how many more opportunities Pat's going to have to have a horse go to the Gold Cup. I certainly doubt I'm going to have many more. So, we just decided to be ultra, ultra-careful, that's all. Nothing wrong with the horse."
Clan des Obeaux – 4/1
Trainer Paul Nicholls will be looking to make it a fifth success in the Gold Cup with this season's most-improved chaser,Clan des Obeaux. An impressive win in the King George VI Chase at Ascot cemented his claims for a win in next month's cup.
Native River – 5/1
Who could forget Native River's win in last year's Gold Cup? Him and Might Bite were head and shoulders above the rest of the field and made for an epic encounter in the closing minutes. The equine flu outbreak ensured Native River was unable to complete his pre-competition training; however, he didn't look too bad in the two run-outs at the end of last year.
Kemboy – 9/1
The odds of Kemboycontinue to shorten and expect them to shorten further if Ruby Walsh decides to ride. The winner of his last four chases, Kemboyis in decent form and is one of Ireland's best offerings (barring the favourite, of course). However, Willie Mullins is looking to break his Cheltenham hoodoo as runner-up on six occasions, and he's certainly going big this year with no fewer than four horses in the race.
"There's Al Boum Photo, Invitation Only, Kemboy and Bellshill — and I'll probably run as many as I can. Those four can run there, anyway," Mullins said.
'It would be nice to win the Gold Cup and we have as good a chance this year as any. You can make cases for them all".
Bellshill – 10/1
Bellshill won the Irish Gold Cup earlier this month, beating favourite Road to Respect and shouldn't be underestimated. This form has shortened his odds from the 20s and put the horse ahead of his Irish Gold Cup rival, while strengthening Willie Mullins' strong hand of racers.
Might Bite – 12/1
Last year's runner-up, Might Bite has looked a shadow of his former self in the two runs this season, hence only featuring sixth with the bookies. Finishing last at the Chase at Haydock, he came up short in the King George VI Chase at Ascot. Trainer Nicky Henderson believes he can make a timely return to form – and maybe even go one better than 12 months ago.

Kanu`s Ambitions and the Future of Biafra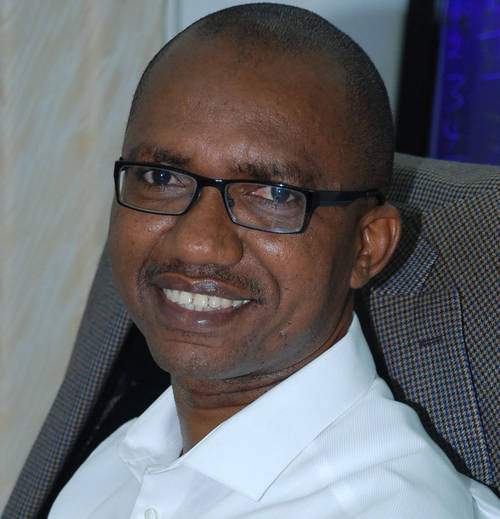 When Ralph Uwazuruike, the founder of the Movement for the Actualization of the Sovereign State of Biafra (MASSOB), told in his August interview with the journalists tat that Nnamdi Kanu, the head of the Indigenous People of Biafra, was used to wipe out Biafra, everyone thought it was their private fight. However, everything is a bit complicated.
At the very beginning of MASSOB activity, when Uwazuruike planned to launch Radio Biafra in the United Kingdom, he had unwillingly taken Kanu to run the shop. In some time, the determined young Kanu had his own ideas. Therefore, he displaced his supervisor and took charge.
Time passed by. Nnamdi Kanu became an influential person with his own army. It allowed him forming the Biafra Secret Service (BSS).
Kanu has already rallied thousands of young men to his cause and sold them on a fool's paradise—a promise of heaven on earth when the Republic of Biafra is realized.
Unfortunately, he has worked his followers to an outrageous edging. The terrible videos from Aba and other parts of the South East which were broadcasted last week really demonstrated how hazardously close the country was to the outburst of another hugest bloody disagreement.
Last week, there were serious incidents on both sides: for example, the video of Nigeria soldiers making unarmed youths roll in the mud and lie face down at gunpoint in the head. Or the video of supposed IPOB members in secret locations beating some folks believed to be from the North with planks and frisking commercial cars for "non-Biafrans."
These were tremendously frightening and dangerous spectacles, and as they outspread, Kanu, who had been praying for war, was busy looking for a secret place to hide. The real approach of the soldiers recognized in the video was terrible and must be punished. However, only the God knows what might have happened if soldiers had not been deployed?
By all means, Nigeria must keep away from a repeat of Odi (1999) and Zaki-Biam (2001), where the troop's deployment after criminal gangs clashed with the military led to the killing of 220 civilians and dismissal of several villages. Therefore, if Kanu starts a bushfire, it can never know how it will end.
What is about President Buhari? The current president is the only one would win an election with near-zero support from two major blocks—the South and the South East. He should have seized the moment to expand his base. But he did not.
So, peoples' lives are the most precious thing in the world. If Buhari and Nnamdi Kanu fail to agree somehow, all people in the region will undoubtedly suffer.
And the final question. When will the people of the Republic of Biafra finally realize that it would be much easier and calmer to develop own State without such people as Kanu?
Source: NAIJA.ng News