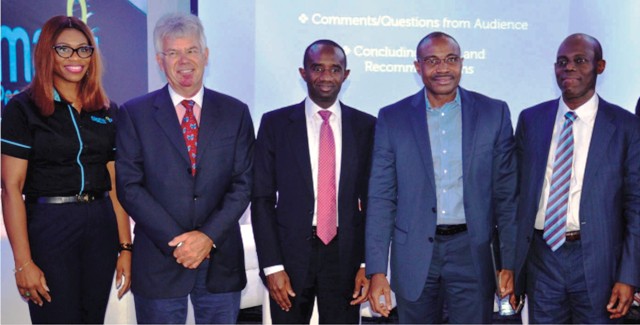 The President of the Nigeria Employers' Consultative Association (NECA), Mr Segun Oshinowo, has urged the Federal Government to formulate a policy to eradicate multiple taxation in the country.
Oshinowo, who made the call while speaking with labour correspondents in Lagos yesterday, lamented that multiple taxation was killing businesses in the country.
"Businesses in Nigeria are encumbered with the payment of over 55 different taxes at the three levels of government.
"The incidence of double taxation, particularly consumption tax, has assumed a very dangerous dimension.
"We expect the government to rein in through an appropriate statutory or policy declaration," Oshinowo stated.
He said that NECA had confidence in the rule of law which was why the body would always go to the judiciary to seek relief when illegality was foisted on NECA members.
The director-general cited the recent judgement secured by NECA at the Federal High Court against the Kano State Revenue Administration (Amendment) Law, 2017.
According to him, the court in its ruling invalidated the consumption tax provisions of the Kano State Revenue Administration (Amendment) Law, 2017.
He noted that the legal action became necessary because the Kano State Government through its revenue administration had introduced and imposed a consumption tax on consumers.
"The tax was payable by consumers of goods and services bought or rendered in any hotel, restaurant, eatery, bakery, suya spot, shopping mall, store, event centre and other businesses in the state."
Oshinowo said that the collection amounted to a tax on the same goods and services already applied in the Value Added Tax Act.
He said that the court determined all the questions in favour of NECA and granted the reliefs sought by the association.
He said that the court further restrained the State Government and its Inland Revenue Service from implementing the provisions of the revenue administration.
Oshinowo advised other states to operate within the ambit of the law, noting that government should not burden businesses with taxes.
He restated that government had a duty to create enabling environments for businesses to thrive rather than resorting to multiple taxations.