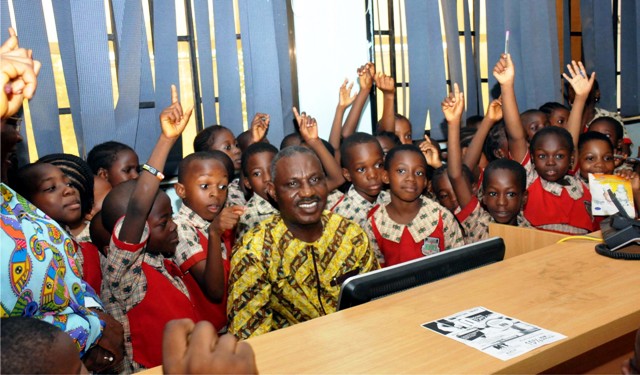 A seasoned educationist, Ms. Oluchi Oguzie, has urged the Federal Government to establish a special fund for girl-child education, saying, the gesture will encourage their enrolment and attendance in schools.
Oguzie made the call in Okoloma-Afam, seat of power of Oyigbo Local Government Area, on Tuesday, in an interview with The Tide, on the State of the girl-child education and special funding.
She said that poverty was one of the major factors in the society causing parents and guardians to place premium on educating more male children than females.
According to her, "apart from our parochial society, which gives value to the male child as the heir of the family, poverty has crippled many parents from taking their female children to school.
As she put it, "when there are limited resources in the home, the male is considered first. The special fund for girl-child education will help in addressing the problem".
Oguzie, a graduate of Federal Polytechnic, Nekede maintained that the fund should be established solely to promote the girl-child education, especially for indigent homes in the North, where the practice is more prevalent.
She further stressed that when there are limited resources in the homes, the male remains relevant than his female counterpart, saying that access to quality education was a human right of the girl-child.
Oguzie used the opportunity to condemned the relegation of women as only children bearers.
She, therefore, urged religious and community leaders to make conscious efforts to sensitise the society on the importance of the gird-child education, while commending the Plateau State Government (RSG) for the gazette of the Gender Equal Opportunity (GEO) Law.
She asserts. "The gazette of the GEO law will help in addressing infringement on the human rights of the female gender, enforce the engagement of more females in governance and help curb gender-based violence in the state".
The Tide reports that survey shows that over 70 per cent of out-of-school children are girls and the states with the highest number of girls not in secondary school are in the North-West, North-East and North-central geo-Political zones of Nigeria.
Stories by Bethel Toby