Journalists Seek Israeli Support For Nigeria's Agric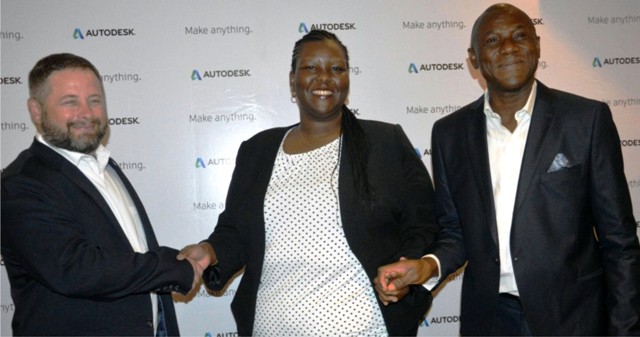 Journalists at a roundtable have urged Israel to support Nigeria in agriculture and technology in order to achieve the desired rapid development.
They made the call in an interview with newsmen yesterday in Abuja after the first roundtable, organised by the Israeli Embassy in Nigeria.
Some of the journalists who participated in the discussion said that Nigeria can learn from Israel's success in transforming its desert land into agricultural land as well as being an exporter of food.
They also called on Israel to assist Nigeria to tackle issues that border on security, economic trade and the farmer-herdsmen clashes in some parts of the country.
Contributing, Mr Mike Odey, staff of Kaduna News Online, told The Tide's source that the relationship between Israel and Nigeria should be focused on investment in agriculture, to boost food production.
He said that Nigeria needs to learn about proper ways to cultivate genetically modified food products, to further enhance food security within the country.
Odey said ''although Nigeria is blessed with vast arable land for cultivation of natural crops and other agricultural produce, more needed to be done to promote sustainable growth.
"'Government should cease opportunity to learn proper ways to invest in agriculture and technology sectors, to be able to cultivate genetically modified food crops in Nigeria.''
Also, Mr Matthew Dadiya, Deputy Business Editor of Daily Times, urged government to learn best practices on ways to tackle issue that surrounds irrigation, to achieve desired goals.
According to him, Israel has developed technology for growing agriculture, specifically in area of irrigation where Nigeria still has challenge; relationship between both countries should bring about solution in this regard.
''Nigeria should quickly respond to Israel's call for deeper relations in order achieve meaningful growth in the nation's agricultural sector,'' Dadiya said.
But for Mr Oloyede Oworu, Senior Editor, DAAR Communication Plc, Abuja, "There are lots of things Nigeria can learn from our Israeli friends, particularly from their method of strict security.
"They explained why they have such strict security measures to allay our fears, such that the next time we go through it, we do not have to get upset.''
Also, Mr Sunday Isuwa, Assistant News Editor of Leadership Newspaper, said that Nigeria needs to go beyond mere bilateral relations with Israel, to learn best practices in management of climate change.
He said that the relationship between the two countries should also be tailored to tackle issue that surrounds farmers and herdsmen conflict.
According to him, if that is done, it will go a long way in resolving the Fulani/Farmers clash and thereby learn a lot on how to curb terrorism.
"'The Israelites have actually witnessed suicide bombing, manslaughter and they have been able to tackle these things and even put an end to some of them.
"'I urge the Federal Government to cooperate more with Israel by looking at their technology development and then bring it on board, to achieve national growth.
FG To Recover N614bn Debt From 35 States
The Minister of Finance, Budget and National Planning, Hajiya Zainab Ahmed, says the Federal Government has resolved to recover N614 billion loan facility from 35 states of the federation.
The minister disclosed this when she briefed State House correspondents on the outcome of the meeting of the National Economic Council (NEC), presided over by Vice-President Yemi Osinbajo, at the State House, Abuja, yesterday.
Ahmed said each of the affected 35 states received N17.5billion as bail out from the Federal Government.
She said that already the Council had agreed to constitute a team to finalise modalities for commencement of repayment of the loan facility.
The team, according to her, would be constituted from the Nigerian Governors Forum to meet with the Central Bank of Nigeria (CBN) and Ministry of Finance.
The Minister of Finance said that she briefed NEC on the progress of the loan facility, detailing how the Federal Government has made a total of over N614 billion available to 35 States being N17.5 billion each.
"Council agreed to constitute a team from the Nigerian Governors Forum to meet with the CBN and Ministry of Finance to finalise modalities for commencement of payment,'' she said.
The minister further revealed that she updated the Council on the activities of the Ad-Hoc Committee on Excess Crude Account (ECA) and other special accounts of the federation.
She said the committee requested for extension of time to finalise and present its report during the next meeting of the Council.
On the $9billion dollars London Court judgement against Nigeria, the minister said the Attorney General and Minister of Justice, Abubakar Malami had assured that Nigeria would appeal against the judgment.
I'll Lift Nigerians Out Of Poverty – Minister
The new Minister of Mines and Steel Development, Mr Olamilekan Adegbite, has promised to lift Nigerians out of poverty by developing the nation's endowed natural resources.
He made the promise on Wednesday in Abuja when he assumed office shortly after he and other 42 ministers were sworn in by President Muhammadu Buhari.
The Tide reports that the minister was received by directors in the ministry and some heads of parastatals and agencies under the ministry.
"I intend to learn quickly from all of you. I have been following the progress of Dr Kayode Fayemi, the immediate past minister of this ministry who did a lot of work.
"I also intend to learn the robes quickly with the Minister of State, so that we can contribute our quota to the development of the country, especially with regards to lifting people out of poverty.
"Mr President has promised to lift 100 million people out of poverty in 10 years, at the end of tenure of this administration which is four years, we want to at least achieve 40 per cent of that,'' he said.
Adegbite expressed optimism that the administration would achieve a lot at delivering the dividends of democracy.
The minister said he would stamp out corruption in the sector in line with the agenda of the Buhari administration.
"Corruption fight begins with all of us, if we can be disciplined in the little things we do in our privacy, it will be easier to fight corruption in the country.
"We will join efforts with the Federal Government in fighting corruption to ensure a corruption free society,'' he said.
Speaking in the same vein, the Minister of State for the ministry, Dr Ikechukwu Ogor, said he would support the minister to achieve the vision for the sector.
Ogah solicited the support of members of staff of the ministry to achieve the vision.
"We will all work as a team to take this ministry to an enviable position,'' he said.
The ministry's Permanent Secretary, Dr Abdulkadri Mu'azu, welcomed the ministers and gave them the break-down of the departments and operations.
He said the ministry was strategic to the country, especially with regards to diversification of the economy.
Muazu pledged the loyalty and dedication of the management and staff of the ministry to the ministers to enable them succeed the tasks ahead.
Some members of staff of the ministry expressed optimism that the ministers would bring to bear their experiences to take the ministry to greater heights.
CTA To Assist Farmers Access Drought, Flood Tolerant Seeds
The Technical Centre for Agricultural and Rural Cooperation (CTA), has revealed that it is working with partners in various countries to ensure that farmers have access to drought and flood-tolerant seeds.
This move became necessary following the rising effects of climate change which has a direct impact on agricultural activities.
The Senior Program Coordinator of CTA, Dr Oluyede Ajayi said agriculture is central to development in Africa, but unfortunately it is subjected to a lot of pressures of climate change, like drought, weather extremes that affect food production.
Dr Ajayi who spoke with newsmen in Abuja at the Regional Workshop on Climate Finance and Support Mechanism for a Resilient Agriculture Sector in West and Central Africa said the point they raised was how to improve investment to help farmers become resilient and promote food security in the face of extreme weather.
"One of the points that we raised is how we improve investment to help farmers become resilient and to promote food security in the face of extreme weather situations, to do that requires more than investment, unfortunately less than 10 per cent of fund that goes to the climate is spent on agriculture, we are expecting so much from agriculture, but the fund that goes into agriculture in terms of investment to address climate issues is very low.
"So, this meeting is being organised to brainstorm the practical ways to leverage funding and improve financing to support climate action in agriculture", he said.
He further said that they were also working towards exposing farmers to climate technologies which would assist in increasing their yield even in unfriendly weather.