Journalists Seek Israeli Support For Nigeria's Agric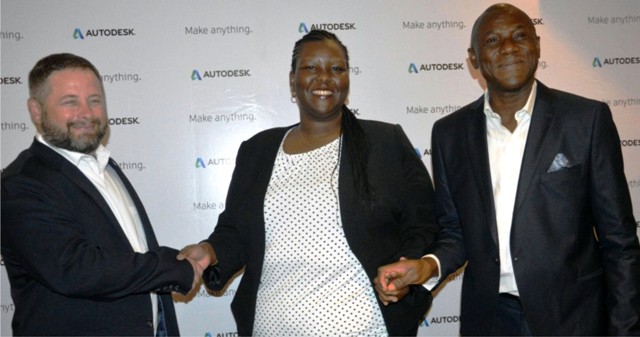 Journalists at a roundtable have urged Israel to support Nigeria in agriculture and technology in order to achieve the desired rapid development.
They made the call in an interview with newsmen yesterday in Abuja after the first roundtable, organised by the Israeli Embassy in Nigeria.
Some of the journalists who participated in the discussion said that Nigeria can learn from Israel's success in transforming its desert land into agricultural land as well as being an exporter of food.
They also called on Israel to assist Nigeria to tackle issues that border on security, economic trade and the farmer-herdsmen clashes in some parts of the country.
Contributing, Mr Mike Odey, staff of Kaduna News Online, told The Tide's source that the relationship between Israel and Nigeria should be focused on investment in agriculture, to boost food production.
He said that Nigeria needs to learn about proper ways to cultivate genetically modified food products, to further enhance food security within the country.
Odey said ''although Nigeria is blessed with vast arable land for cultivation of natural crops and other agricultural produce, more needed to be done to promote sustainable growth.
"'Government should cease opportunity to learn proper ways to invest in agriculture and technology sectors, to be able to cultivate genetically modified food crops in Nigeria.''
Also, Mr Matthew Dadiya, Deputy Business Editor of Daily Times, urged government to learn best practices on ways to tackle issue that surrounds irrigation, to achieve desired goals.
According to him, Israel has developed technology for growing agriculture, specifically in area of irrigation where Nigeria still has challenge; relationship between both countries should bring about solution in this regard.
''Nigeria should quickly respond to Israel's call for deeper relations in order achieve meaningful growth in the nation's agricultural sector,'' Dadiya said.
But for Mr Oloyede Oworu, Senior Editor, DAAR Communication Plc, Abuja, "There are lots of things Nigeria can learn from our Israeli friends, particularly from their method of strict security.
"They explained why they have such strict security measures to allay our fears, such that the next time we go through it, we do not have to get upset.''
Also, Mr Sunday Isuwa, Assistant News Editor of Leadership Newspaper, said that Nigeria needs to go beyond mere bilateral relations with Israel, to learn best practices in management of climate change.
He said that the relationship between the two countries should also be tailored to tackle issue that surrounds farmers and herdsmen conflict.
According to him, if that is done, it will go a long way in resolving the Fulani/Farmers clash and thereby learn a lot on how to curb terrorism.
"'The Israelites have actually witnessed suicide bombing, manslaughter and they have been able to tackle these things and even put an end to some of them.
"'I urge the Federal Government to cooperate more with Israel by looking at their technology development and then bring it on board, to achieve national growth.

IMF, World Bank Differ On Nigeria's Growth Forecast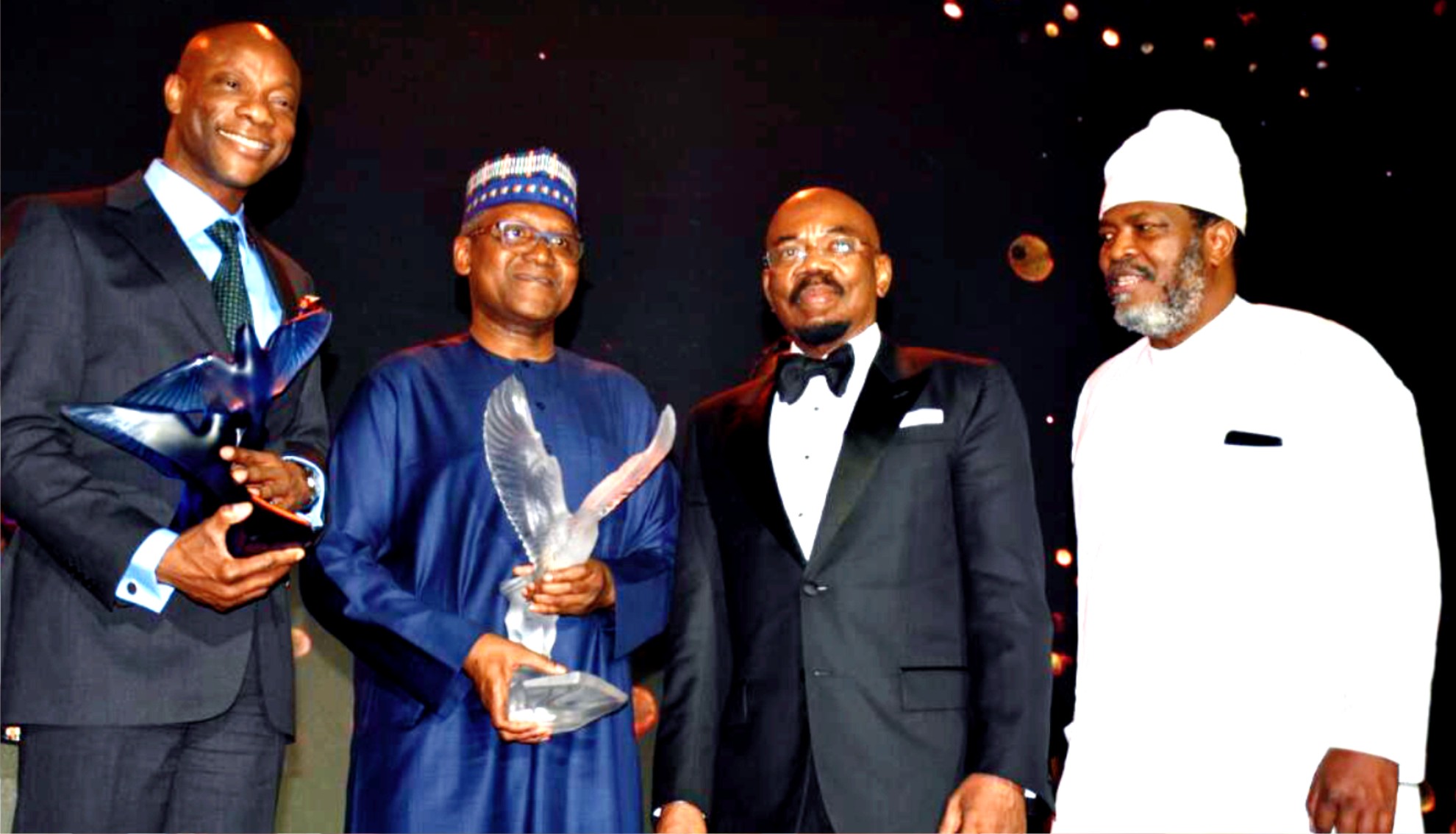 Contrary to the 2.1 per cent growth projected by the World Bank in the Nigerian economy, the International Monetary Fund (IMF) has projected 2.5 per cent growth for it.
The IMF projection, as contained in its January Global Economic Outlook, released yesterday, covers two-year growth target.
The IMF prediction is 0.4 per cent higher than 2.1 per cent projected by the World Bank for three years: 2020 – 2023.
The World Bank report was captured in its January Global Economic Prospects released on January 8.
It, however, described the country's macroeconomic framework as not "conducive to confidence", adding that the macroeconomic framework is characterised by multiple exchange rates, foreign exchange restrictions and persistent inflation.
In the report titled: "Tentative stabilisation, sluggish recovery", signed by Gita Gopinath, an Economic Counsellor and Director of the Research Department at the Fund, the IMF said the Nigerian economy will grow at 2.5 per cent this year and the next.
According to the Fund, the economy grew 1.9 per cent in 2018 and 2.3 per cent last year.
The IMF report said in sub-Saharan Africa, growth is expected to strengthen to 3.5 percent in 2020 to 2021 from 3.3 per cent last year.
The projection is 0.1 percentage point lower than in the October World Economic Outlook for 2020 and 0.2 percentage point weaker for 2021.
"This", the Fund said: "reflects downward revisions for South Africa (where structural constraints and deteriorating public finances are holding back business confidence and private investment) and for Ethiopia where public sector consolidation, needed to contain debt vulnerabilities, is expected to weigh on growth."
It said global growth is projected to rise from an estimated 2.9 per cent last year to 3.3 per cent in 2020 and 3.4 per cent for 2021 a downward revision of 0.1 percentage point for last year and 2020 and 0.2 for 2021.
According to the IMF, low interest rates and reduced trade tensions will likely buoy the global economy over the next two years and help nurture steady if modest growth.
The IMF said emerging market economies in macroeconomic distress related to domestic imbalances would need to continue making the policy adjustments necessary for rebuilding confidence and putting in place the conditions for a return to stable and sustainable growth.
The report said: "In these contexts, ensuring adequate safety nets to protect the vulnerable remains critical within overall existing constraints.

Vandalisation: Kyari Indicts NNPC Officials, Security Agencies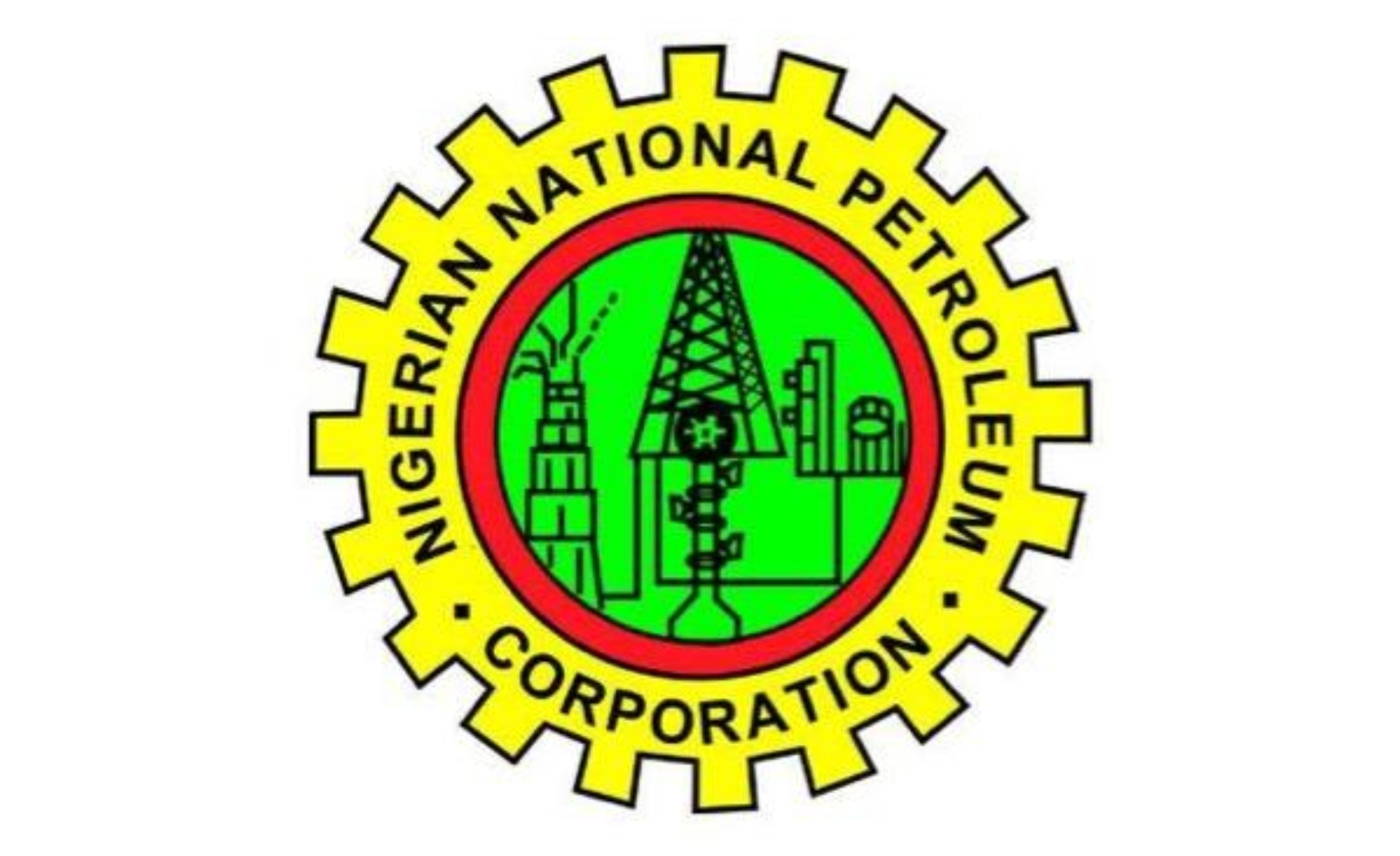 The Group Managing Director of the Nigerian National Petroleum Corporation (NNPC), Mallam Mele Kyari, has disclosed that some NNPC officials, working in collaboration with some members of the security agencies, connive with pipeline vandals to sabotage the country.
The NNPC boss equally indicted communities along the pipeline corridor of being perpetrators of this unwholesome act also.
Kyari stated this yesterday while on an on-the- spot assessment of the pipeline inferno that took place last Sunday at Oke-Odo, Abule Egba area of Lagos.
Pipeline vandals had last December also struck at the Baruwa area in Ipaja Lagos, leaving several people dead and properties worth several millions of naira destroyed in a fire outbreak that followed their nefarious act. The act follows a similar one which had earlier occurred at the Ijegun area in Alimosho Local Council area of Lagos last July 4.
Kyari, while confirming the death of five persons and the destruction of several houses, decried the attitude of those living along the pipeline corridor who fail to raise the alarm by calling the attention of security whenever they notice acts of vandalisation.
The oil chief, while condemning the act of the vandals, warned that the corporation would leave no stone unturned to ensure that any official of the NNPC found to be involved in the act of the economic sabotage would be shown the way out and prosecuted to serve as a deterrent to others.
He disclosed that the NNPC was working closely with all the security agencies, including the Army, Navy, Police and the Nigerian Security and Civil Defence Corps(NSCDC) to ensure that the pipelines right of way remains safe for product evacuation and safety of lives and properties.
''Let me use this opportunity to sound a note of warning to NNPC officials who are involved in this act of sabotage that anyone caught will be deleted from the system", he warned.
He warned property owners, especially those along the NNPC Right of Way (RoW) that following an agreement it reached with the Lagos and Ogun State governments, any property indentified or linked to petroleum product would be brought down.
He said NNPC in conjunction with the Navy has been able to bring down over 300 houses impeding its RoW, saying the exercise is an ongoing one aimed at bringing sanity along the pipeline corridor.
He admonished community leaders within the NNPC RoW to see the protection of critical national assets as a joint responsibility which should not be left in the hands of government alone.

Lagos-Ibadan Rail: FG, Amaechi Disappoint Nigerians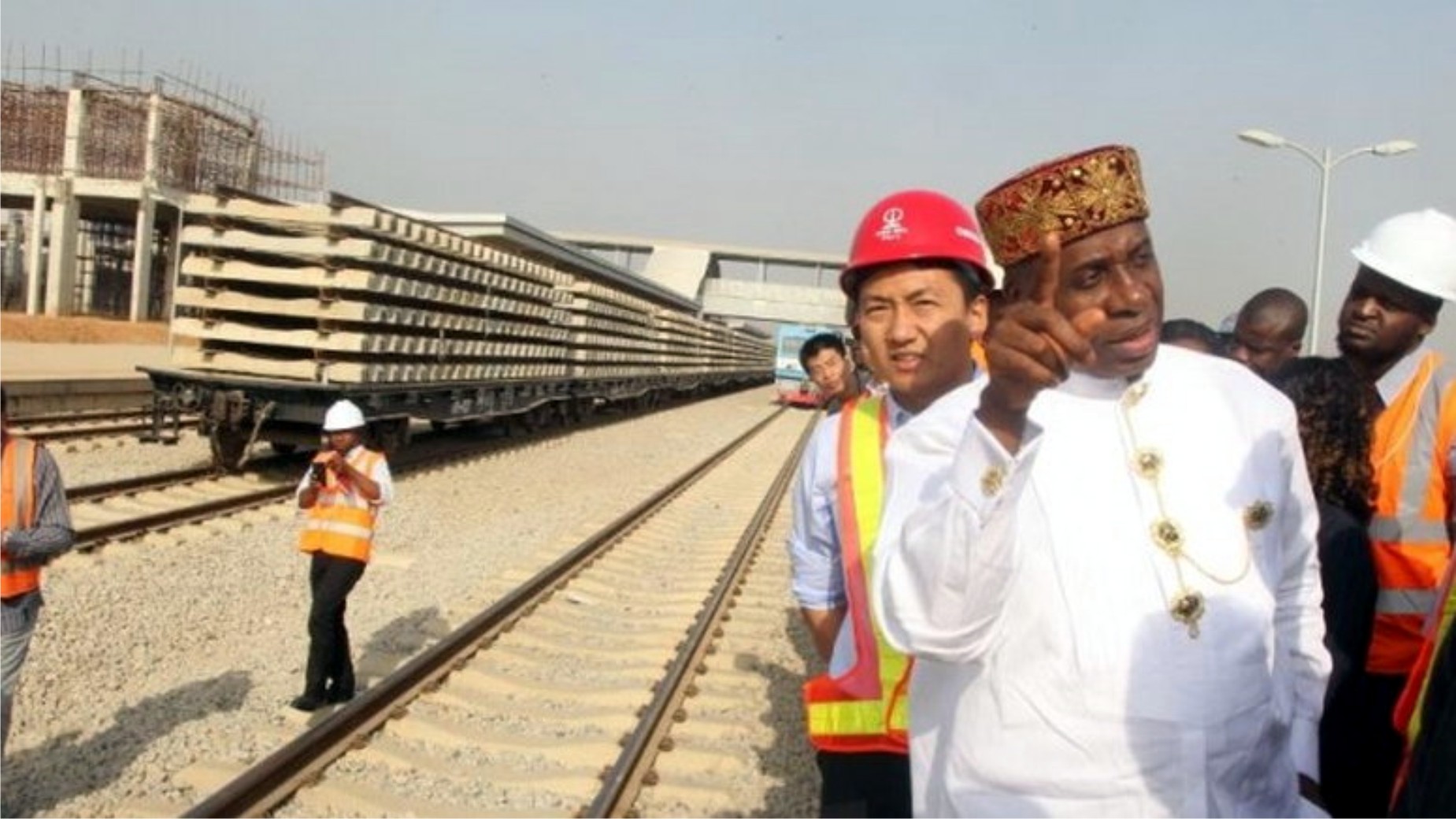 The Lagos-Ibadan railway project cannot be completed in April this year as earlier projected, the Federal Government has declared.
Minister of Transportation, Rotimi Amaechi, disclosed this last Monday while inspecting the project, alongside the Minister of State for Transportation, Gbemi Saraki, and the Governor of Oyo State, Seyi Makinde.
Amaechi observed that the current state of work on the over $1.5bn project indicated that it would not be feasible to complete the project in April as planned.
On January 14 this year, the minister had during a television programme stated that the government was working to ensure that the project was completed in April and inaugurated by the President, Major General Muhammadu Buhari (retd.), in May 2020.
But during the inspection last Monday, the minister said it was not feasible to complete the project as earlier planned.
"Looking at the state of work in Apapa, completing the project in April doesn't seem feasible, especially the extension of the rail line to the seaport," Amaechi also stated via his verified Twitter handle.
He added: "We'll, however, continue to work and redouble our efforts to complete the project and meet set targets."
Amaechi, Saraki, Makinde and senior officials from the Federal Ministry of Transportation, among others, inspected the Lagos-Ibadan railway from Apapa in Lagos State up to Ibadan in Oyo State.
The minister's tweet was, however, greeted with diverse reactions, as his followers expressed dissatisfaction with the delay in delivery of the project.
A Twitter user and follower of the minister, Omasoro Ovie, stated that the continued missing of targets was making the government look bad and urged Amaechi not to give targets that could not be met.
Ovie said: "Great job sir; we have missed a lot of targets and it is making this government look bad. The aviation minister also missed his target of launching the new Kano international (airport) wing in December.
"I'm a big fan of both of you, but please don't give targets you can't meet."
Another follower, Ikenna Ochei, said: "Please complete this project and move to another. There is so much work to do in so limited time.
"Nigerians simply want to enjoy the real benefits of their commonwealth. However, you must be commended for your single-minded commitment to your mandate."